The dwellers with limited living spaces deal with the need of utilizing every square inch of their space. Our creativity in executing it can be seen in a kitchen where the door of refrigerators or inside of the cabinets or walls for that matter are used to hang stuff like spices, dusters, and frequently used handy utensils.
A lot of us can relate, right! Here are some tips to organize a small kitchen space and make it look twice as bigger-
1) Keep the countertops as clean as possible. The clear and clean counters with minimum space occupied reflect a neat kitchen arrangement and increase the space visually. The necessities should all be stored in the cabinets and drawers and nothing should be left hanging here and there.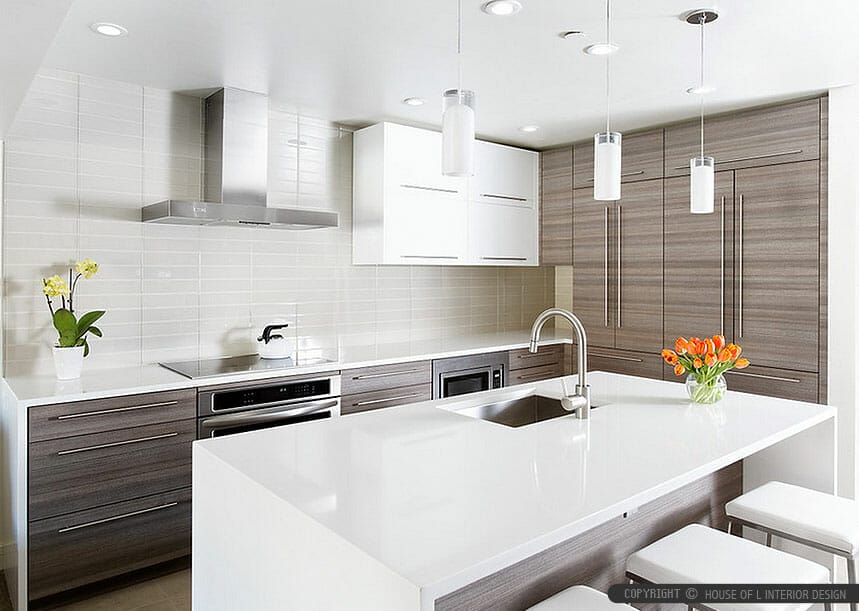 2) Use Shelf Risers for increased storage. They provide you with extra storage space and organize the stuff stored in your cabinets and shelves. Shelf risers can be used for mugs, crockery, containers, or other pantry items. Make the most of your cabinets with this storage option.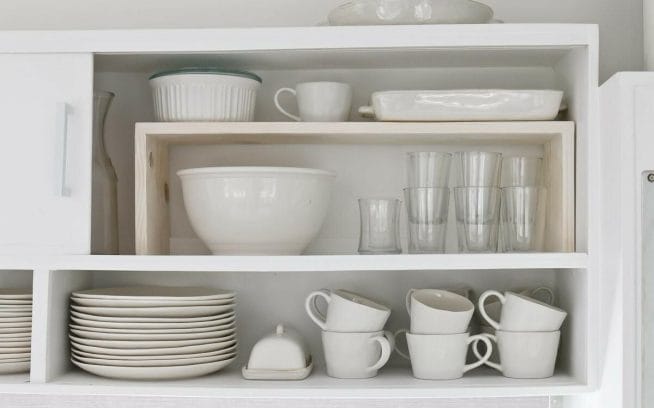 3) Install pull-out rolling shelves. When every nook and corner is intended to be utilized, pull-out shelves are quite the savior. That vacant space adjacent to your refrigerator or a cabinet can be put to use by installing these pull-out racks. These can be used for any kind of storage in a properly organized form.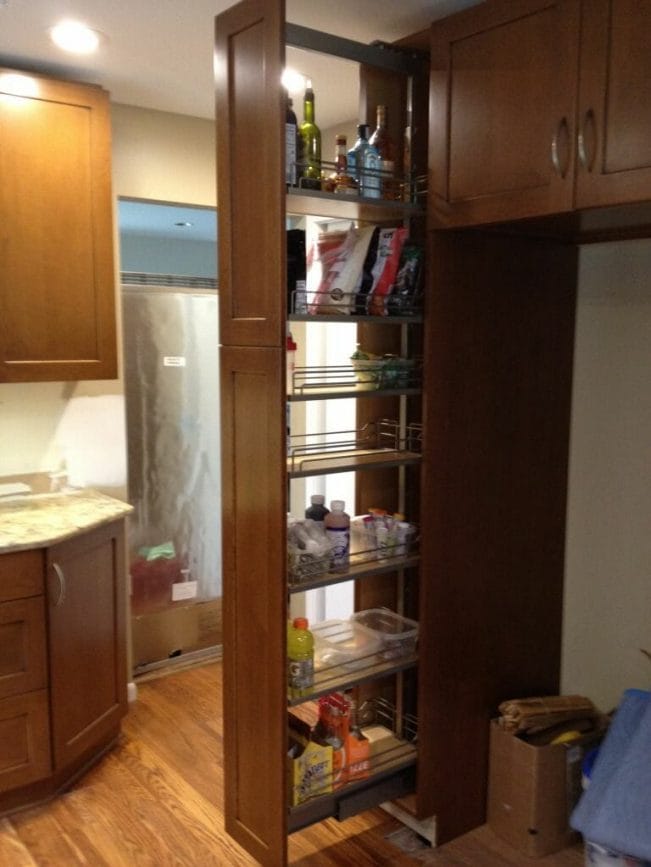 4) Inner cabinet door organizer or hooks. It is an effective way of leveraging the backside of your cabinet doors and storing things when you are short on space in a small kitchen. These hooks can be used to hang cleaning dusters or to store soaps and liquid detergents for cleaning utensils on the backside of the cabinet under the sink. This also keeps unwanted things out of sight and yet organized.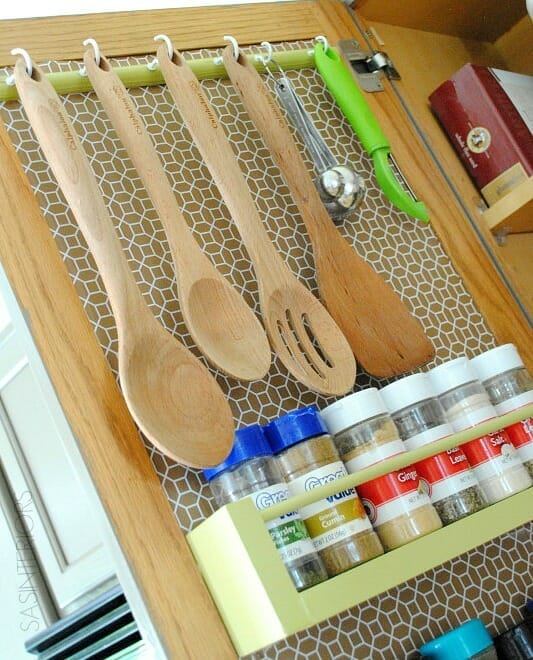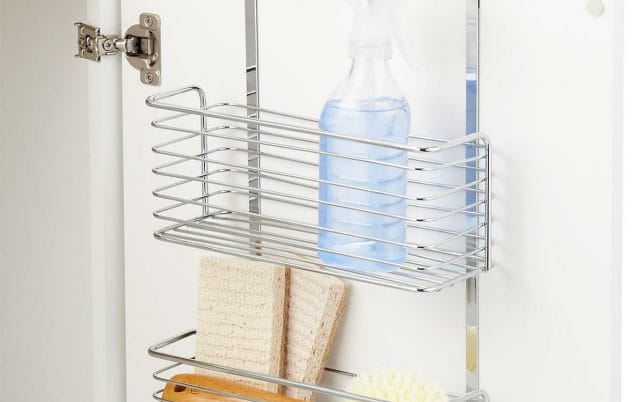 5) Backsplash Baskets can be another storage option for a small kitchen. A backsplash is a surface behind stoves to protect walls and using baskets made of the same material can serve dual purposes of protection and storage.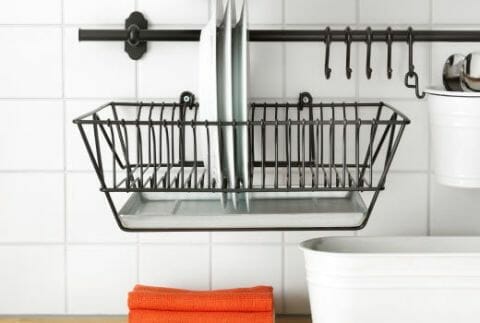 6) Draw organizer is a must on your list. It has become more necessary to organize the drawers than it ever was since we have started storing everything from pans to spoons to cans in the drawers. Using draw organizers is an easy way of storing commodities and organizing a small kitchen space. It also allows more storage than a cluttered drawer and is convenient to find a particular thing.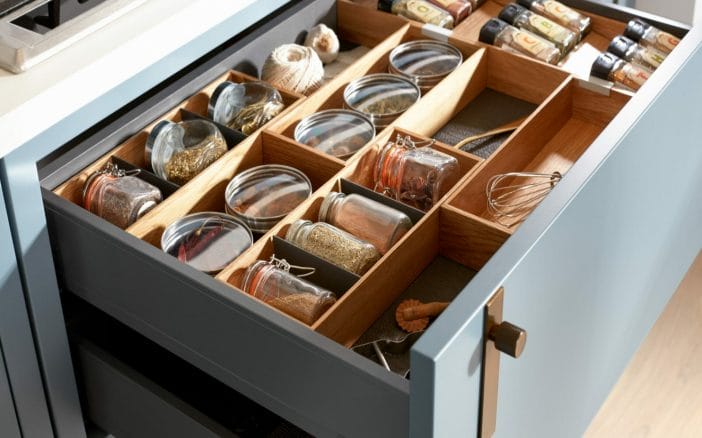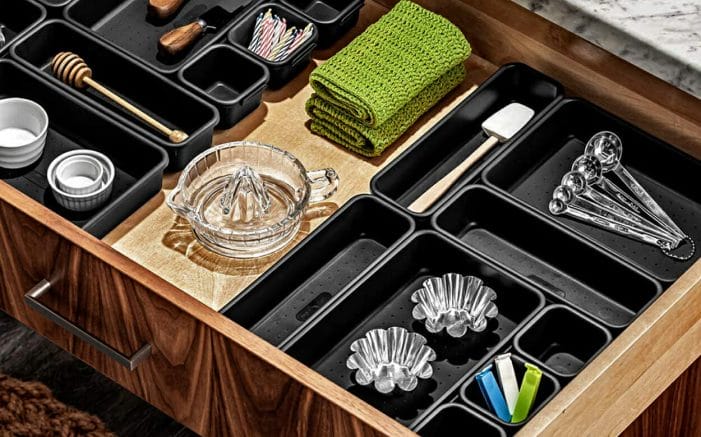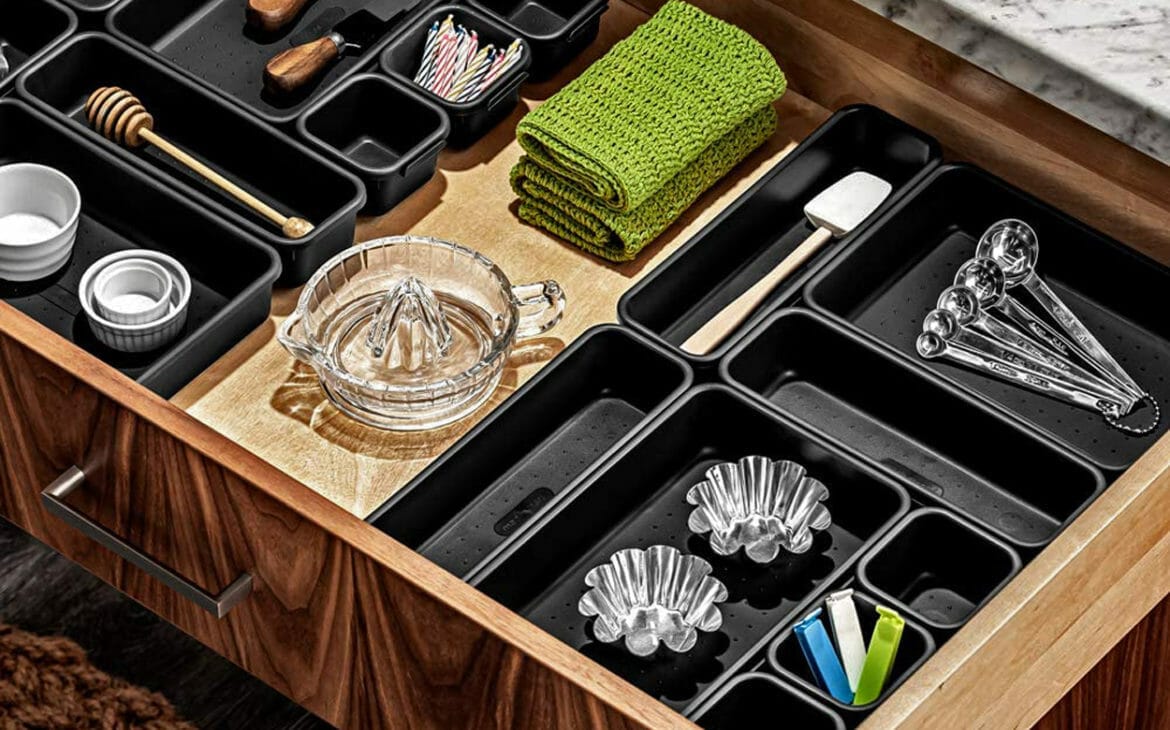 7) Storage on top or sides of the fridge can also be an option. The top of your refrigerator is a space and when you are determined to use every available space then placing some baskets or material holders on top of your fridge can be a viable step. This storage can be the things that are used generally but do not require cabinet storage providing ease of accessibility. The sides of the fridge can be used to hang utensils like spoons, serving spoons, scissors, knives, cleaning dusters, and much more.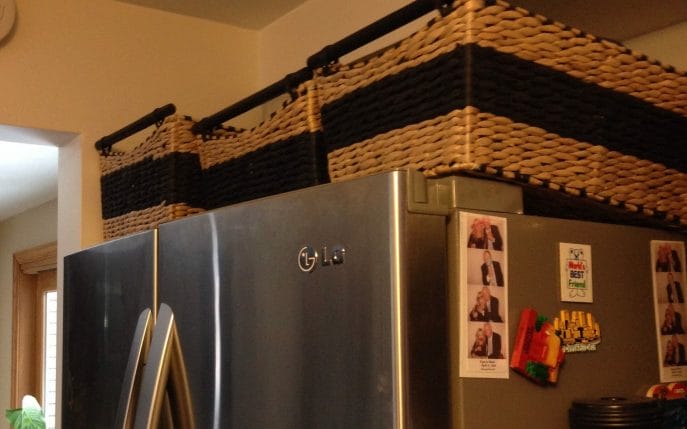 8) Organize your into different zones according to usage and storage. The small kitchen space when divided properly doesn't seem that congested once planned properly. The zones can be the food storage section, cutlery section, washing and cleanup, and others according to your requirements. It will make the kitchen look neat and everything will be easily accessible.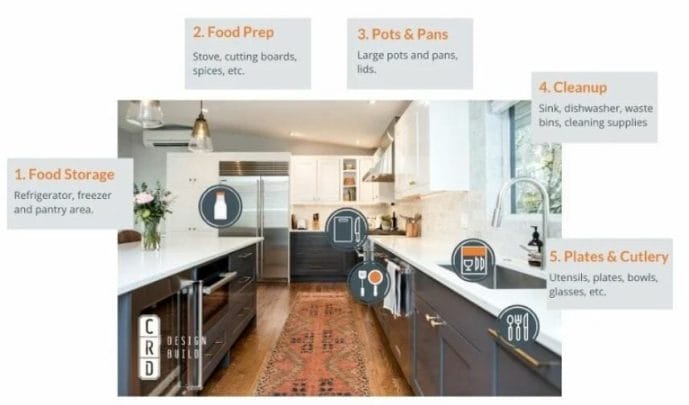 9) Eliminate duplicate kitchenware. Collecting more than one utensil of a similar kind is something we all do in our kitchens. Three pans of similar type or 10 different types of mugs or dining table crockery for 20 people when the dining table is meant for only 4 people, is something to reconsider while organizing your small kitchen spaces. Identify the things that are used and remove the rest of the stuff to get some more storage space that might get utilized for keeping something useful.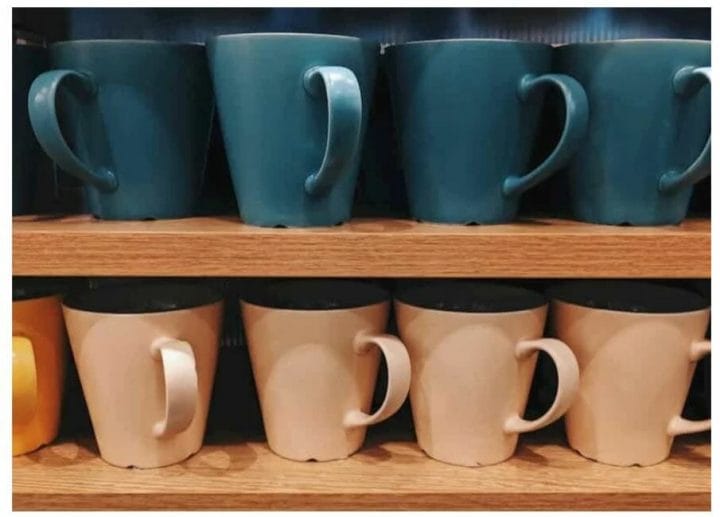 10) Add color to your kitchen decor. Aesthetics are also a considerable factor when organizing a space. Injecting some color into a small kitchen space can work towards breaking the monotony and carving a visually appealing place. Painting the cabinets with some splash of color or using the storage accessories in some bright colors is a pleasing option.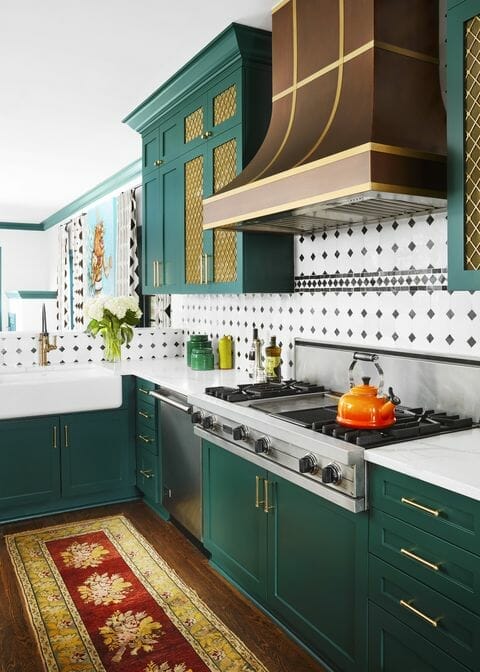 11) Use containers for every storage. This one is a mandatory measure towards organizing any big or small kitchen space. Storing the material that requires a container and removing the bags and plastics eases the regular usage and provides clear storage. Also, using transparent or translucent containers is advisable to identify what a particular one holds.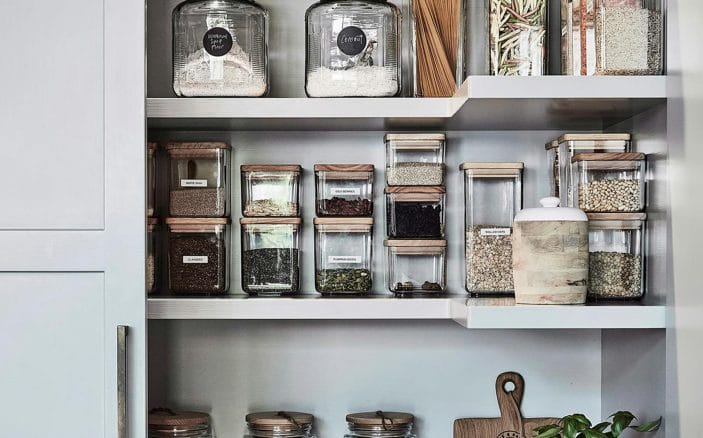 12) Use Bottle holders or racks. The kitchen has ample bottle ware ranging from water bottles to oil bottles, sauce bottles, or any other bottle with something stored in it. Not only bottles but also these holders can be used to store other small storage containers. These racks help in organizing all of them in a particular place resulting in a neat-looking space.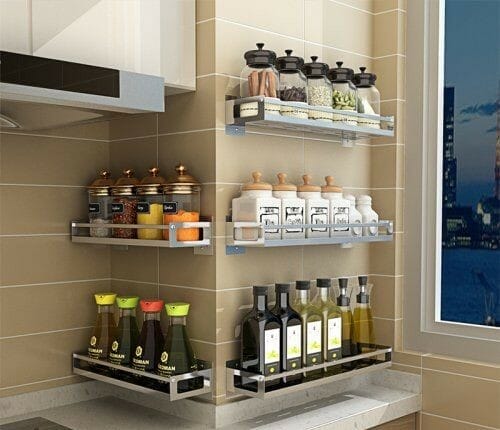 Now, the last and the most important step is to maintain this in the long term and avoid cluttering your kitchen space. We do not have time on our hands to do this regularly so try to keep it the same way and immediately declutter the spaces if any are spotted.