Ar. Carola Vannini, the founder of Architecture firm Carola Vannini Architecture, who is known for her striking designs and coherent and personalized architectures, has recently completed a penthouse project in Rome, Italy.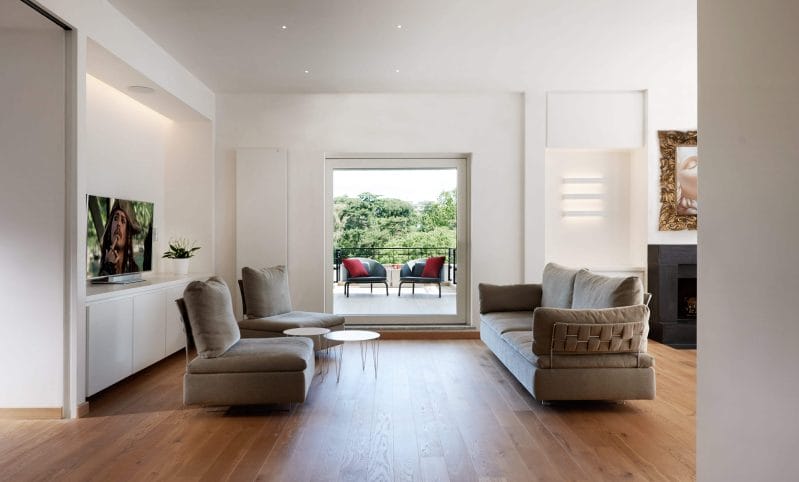 Located beautifully, the penthouse overlooks a historical Roman villa that has been modified both from the functional and aesthetical viewpoint. The penthouse has perfect architecture and interior values. The stairs that connect with the upper level is the main architectural element in the penthouse. Several partitions have been demolition to open the day area to create many perspectives towards the surrounding of the large terrace.
A transparent glass wall has been curated to visually connect all different areas like the entrance, living room, dining room, and kitchen. To hide the kitchen behind the glass wall, a switch is provided that makes the glass white wall.
The wide corridor allows you to enter the night area, which has two bedrooms and two bathrooms that are elegantly designed. The upper floor has an office space and the second floor has a terrace that overlooks the stunning surrounding view.
Fact File:
Architect Name: Carola Vannini
Firm Name: Carola Vannini Architecure
Location: Rome, Italy
Project Name: Om Penthouse
Photographer: Stefano Pedretti