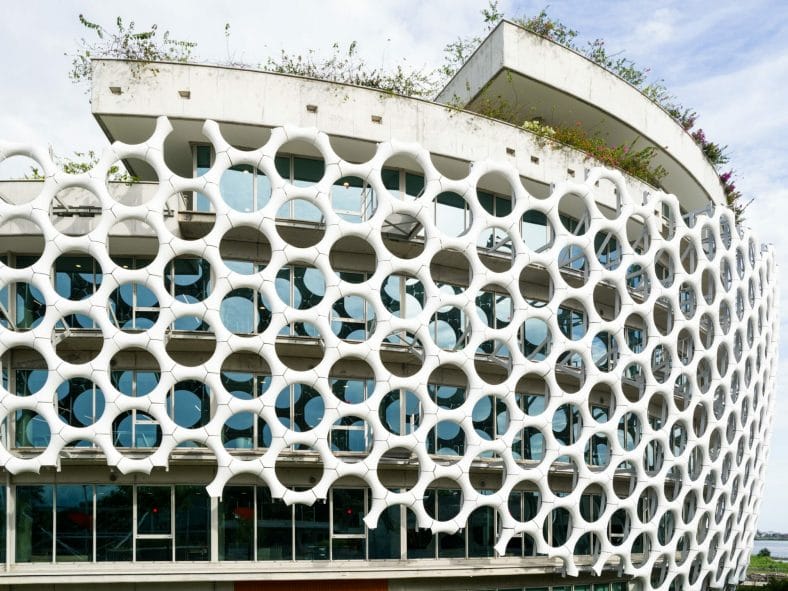 Koffi & Diabate Architects have won the project design competition and appointed the project manager for the construction of the new headquarters of Orange Côte D'Ivoire – the leading operator in the telecom industry of the area, in Abidjan. The approach of the project is to maintain a high environmental quality and design a new generation office building that is a combination of efficient and flexible workspace and liberal circulation areas.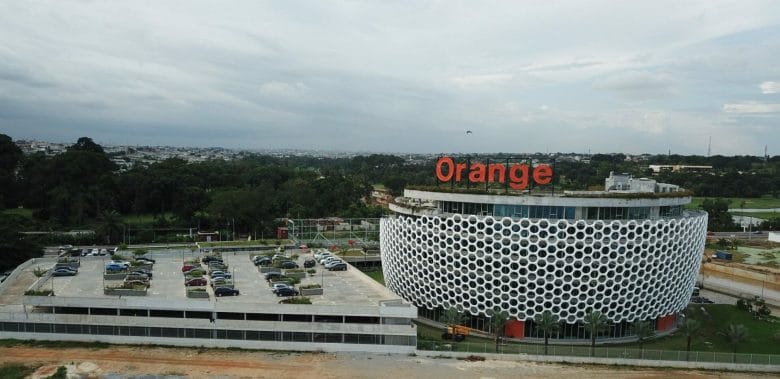 Aligning with the concept of sustainability, the architects have chosen to design a building with futuristic style on 7 levels in the form of rings of 68 m in diameter. The Orange Côte D'Ivoire headquarters are designed with a double skin that encapsulates both thermal and aesthetic functions. The form is an innovative design reflective of a golf ball and reminiscent of Abidjan's renowned Riviera golf course.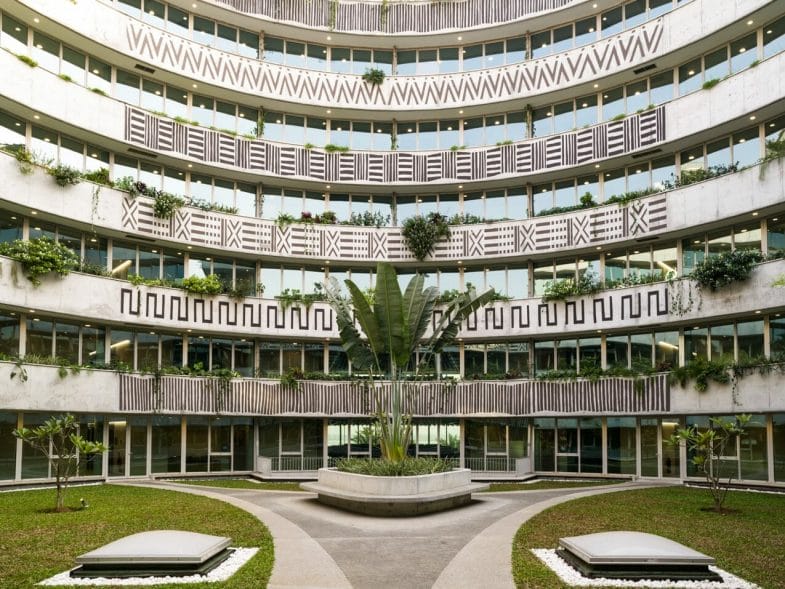 The design of the new headquarters of Orange Côte D'Ivoire is in the continuity of the neighboring vegetal axis and opens up on the lagoon's end. The architecture transpires the group's dynamics and offers along with increasing the local know-how. The design challenge for the architects was to design a workspace that is a place of exchange and creativity which is the functional motto of the group.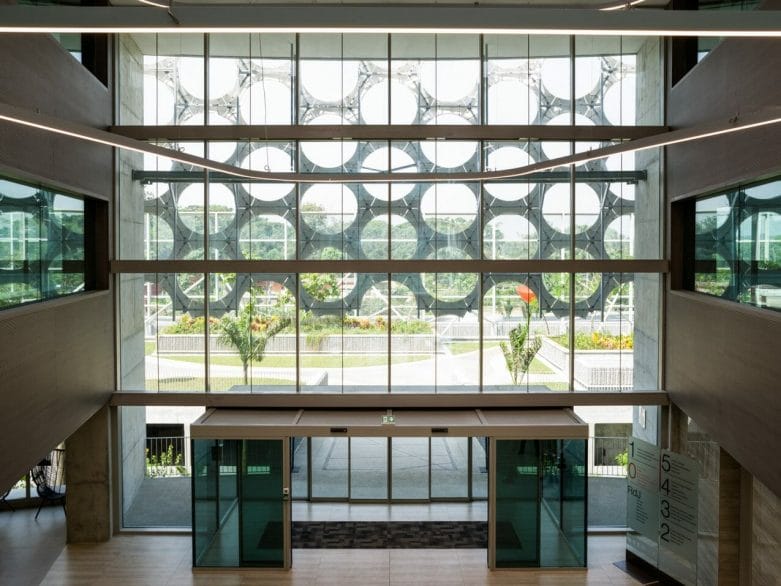 The project aims to present Orange Côte D'Ivoire as an innovative and timeless building that would enhance the group's presence and reach in West Africa. The atrium from the entrance leads to the central patio which acts as a landmark for the visitors and brings natural light to the entire building. The garden level is formed with a conference center, local support functions, a restaurant, shared meeting and training rooms, and a sports hall.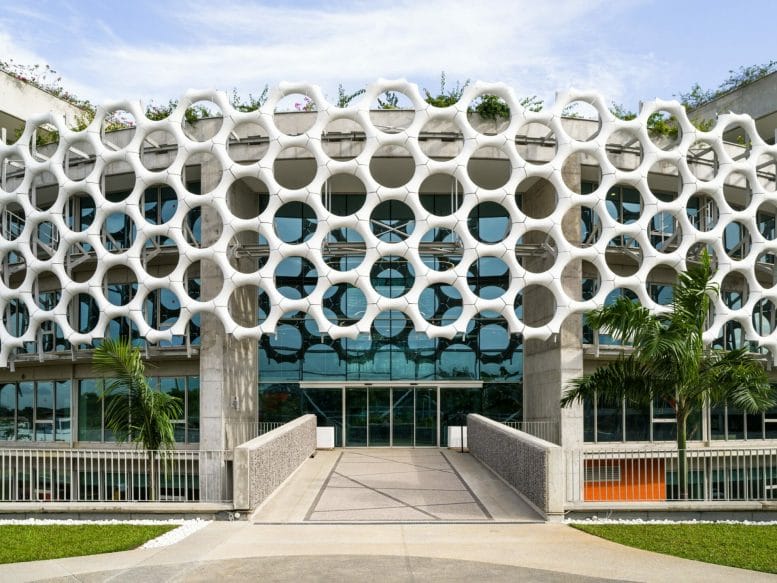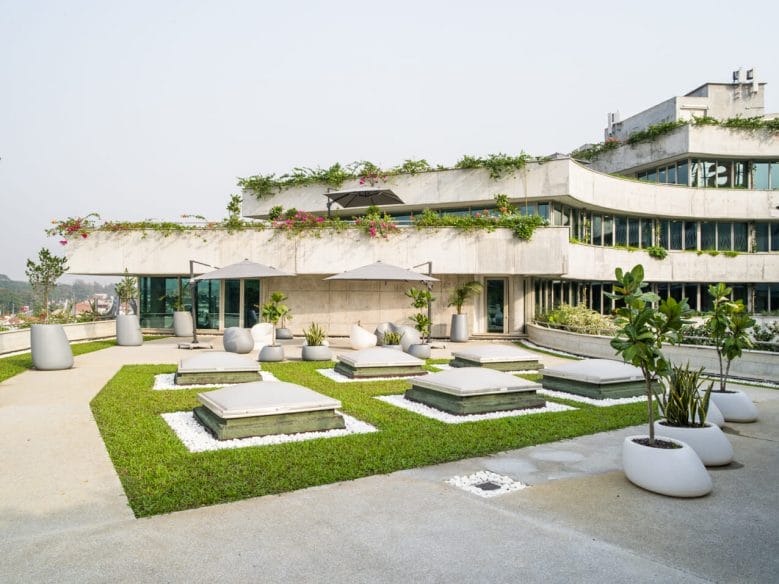 The workspaces on the upper floor are segregated into individual offices, small meeting rooms, and large co-working areas that are equipped with isolation areas in small groups or individual cubicles. Every floor from level four is designed with an outdoor space that allows the employees to enjoy the captivating panorama while working or have a moment of relaxation in the open air.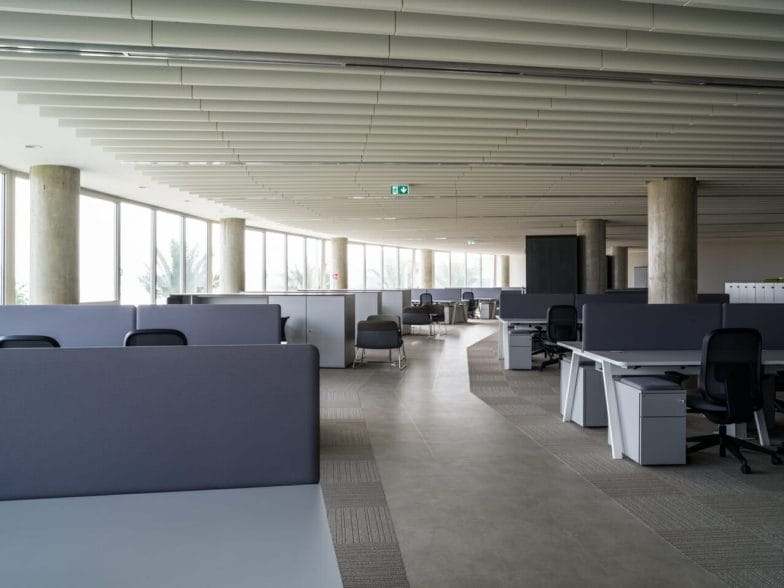 The top floor of the headquarters of Orange Côte D'Ivoire houses the offices of the top management with a majestic view of the lagoon shore. The concrete walls are finished in such quality which led the architects to expose the rough-cast structure. The concrete imparts a minimalistic look to the building highlighting the duality of its language and communication between hyper-connectivity and authenticity.