Don't be intimidated by bare walls in the bedroom; dress them up for an aura of mystery. Consider taking the plunge of bringing dead stark walls to life and turning them into stylish centerpieces, with a touch of your personality and taste. Wake up fresh in a bedroom with customized walls so that you are surrounded by elements you love.
Look no further for wall decor ideas to refresh your bedroom interiors with an intimate personal touch. We share with you creative tips below on how to refresh your bedroom by adding zest to your walls.
Go for Large-Scale Art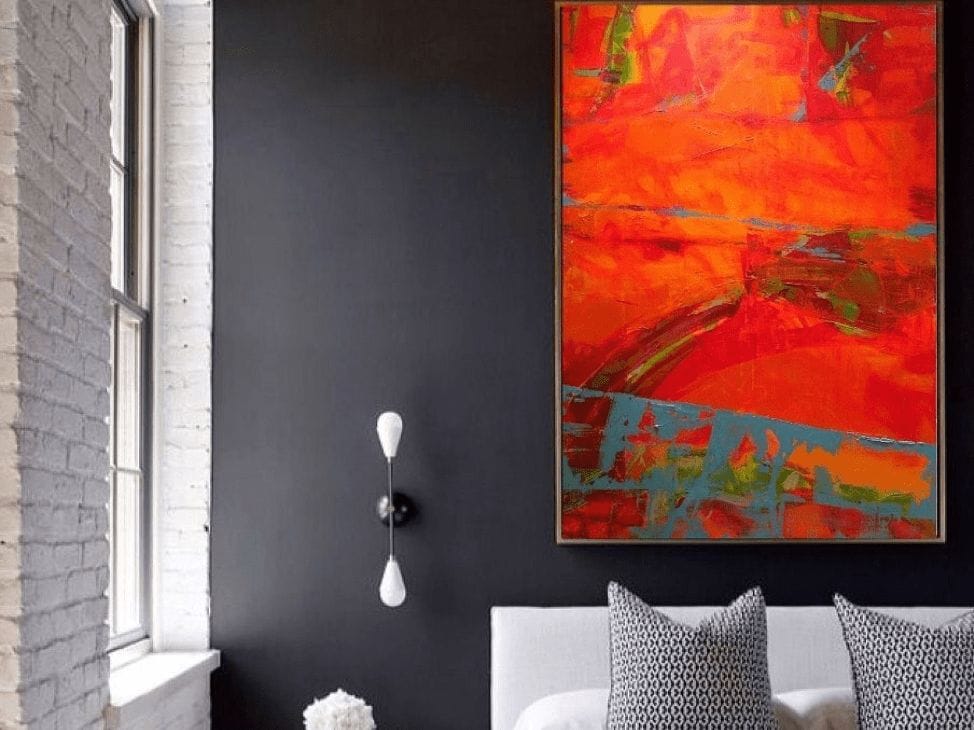 Imagine walking into your bedroom having an oversized painting or art piece commanding attention and also setting the tone with its bold color. You can make a bold statement by adding interest and changing the feel of bedroom without cluttering it with different items. Try a black-and-white art piece in a minimalist space or add color with a vibrant abstract piece. Having an art or oversized painting is a sophisticated change perfect if you're renting and don't want to damage the walls.
Create a Gallery Wall
Warm up your bedroom wall by creating a gallery wall by displaying a collection of art or photographs in simple or cohesive frames add variations. In fact nothing adds color and personality quite like a gallery wall which extends to the ceiling to give the illusion of a larger space. A cluster of photographs takes you down the memory lane and also makes the bedroom more personal and lived-in.
Incorporate an Accent Wall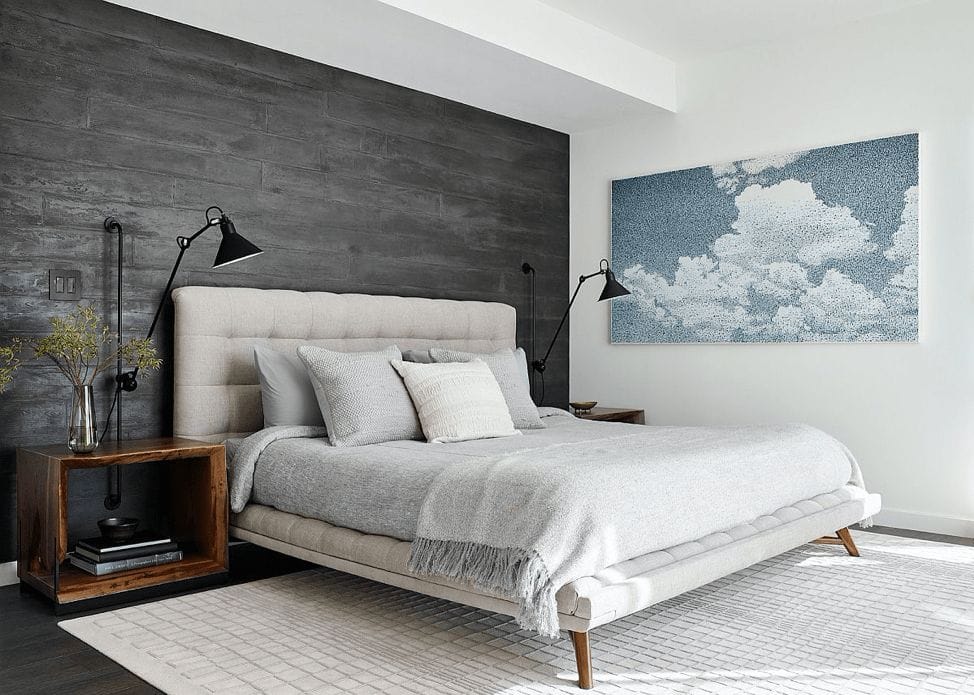 Create an accent wall in the bedroom which is an eye catching focal point. Try using a bright and bold paint color or bring in pattern with wallpaper, wooden slats, stenciling or other decorative paint techniques to create a unique look a nook of its own. Wooden slats create a relaxed accent gray wall against a thick white textured headboard, low-key mattress and unique black floor lamps tying the look to get the plush feeling when you walk into your bedroom.
Upholster the Walls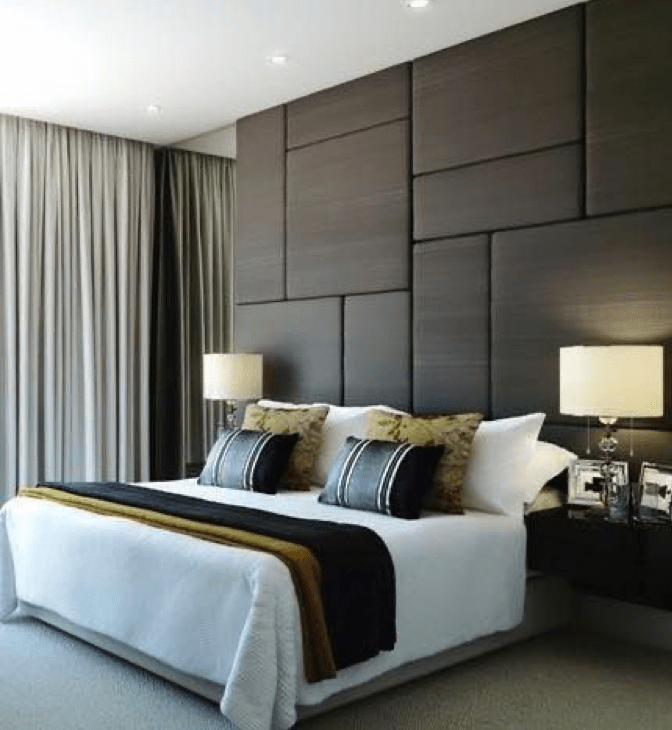 There is something extraordinary about a bedroom with upholstered walls. The moody gray velvet walls and matching bedspread add a texturally rich visual allure and stimulation. In such a bedroom no artwork is needed, as these walls speak for themselves as when you walk in, you will immediately notice the difference in sound, too, or rather lack of it. Footsteps don't resonate in an upholstered bedroom, its quiet resulting in an intimate, relaxed experience.
Showcase Fabric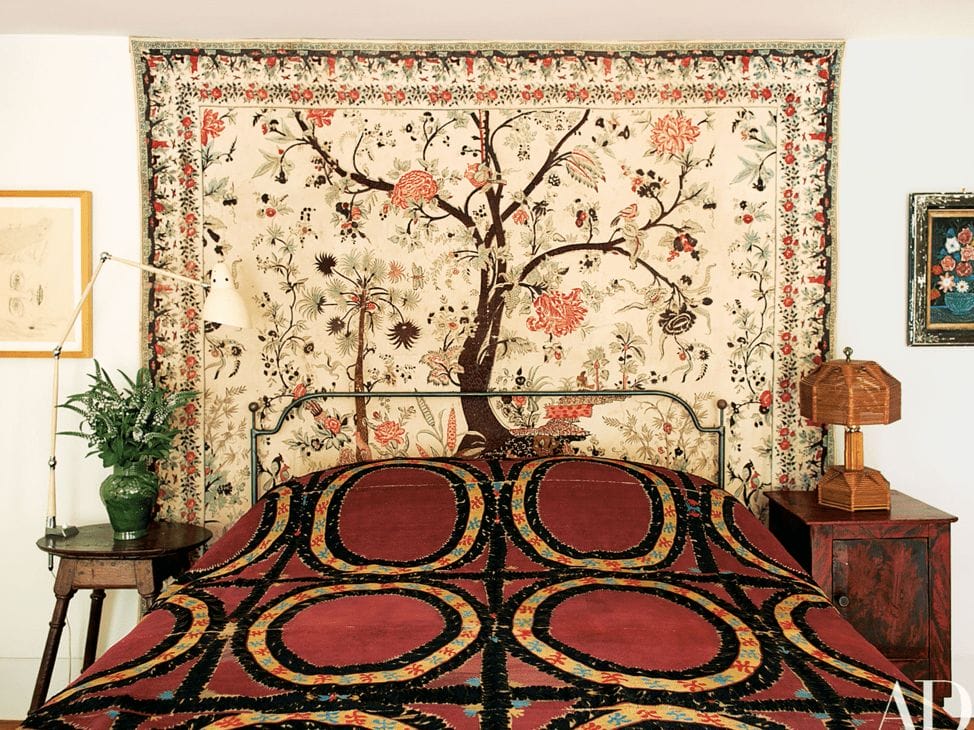 A tapestry or wall hanging adds color, texture and pattern, as well as a sense of softness to bedroom. Consider pretty textiles as these are a lot easier to move when it comes time to head to your next home.
Hang Mirrors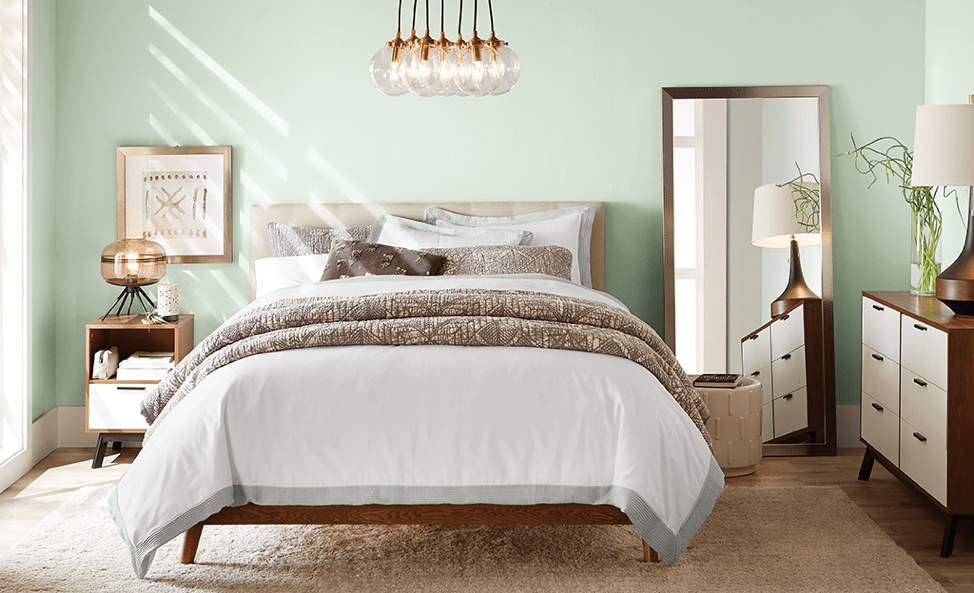 Mirrors are great to create illusion of a spacious bedroom, making it feel brighter and bigger. Try hanging an oversized mirror, or display several smaller pieces salon-style or an ornate, romantic mirror above the bed.
Paint a Mural
Let the bedroom walls transport you to a serene place by adding a mural. This can be hand-painted or choose a natural element, like a tree mural or any design which adds depth and texture to make bedroom seem larger.
Install Shelves
Install floating shelves on your bedroom walls to showcase your cherished decorative artifacts like small sculptures, or display paperbacks or odds and ends which make for great conversation starters too.
Add Sculptural Sconces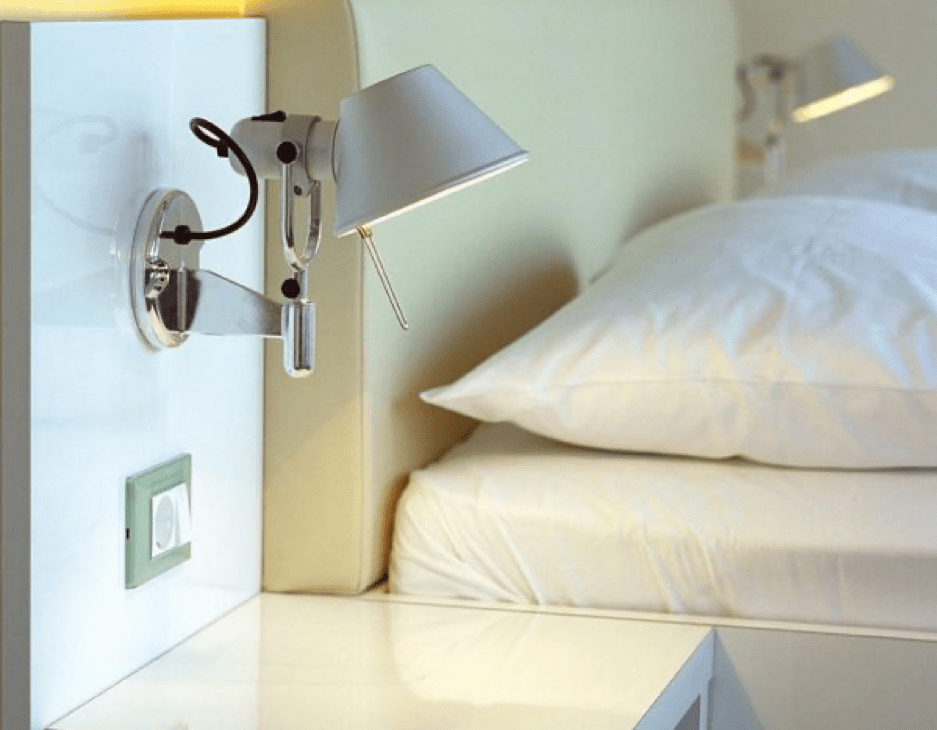 The best wall décor idea for bedroom walls is sculptured sconces which not only add an extra source of light but also doubles as a wall sculpture to bring in style. Good lighting can make a great difference in bedroom, these add elegance add sophistication. You can opt for tasteful simple classic with brass accents or minimalist with an all-sleek white look or perhaps metallic to give off a futuristic feel.
Bring In Plants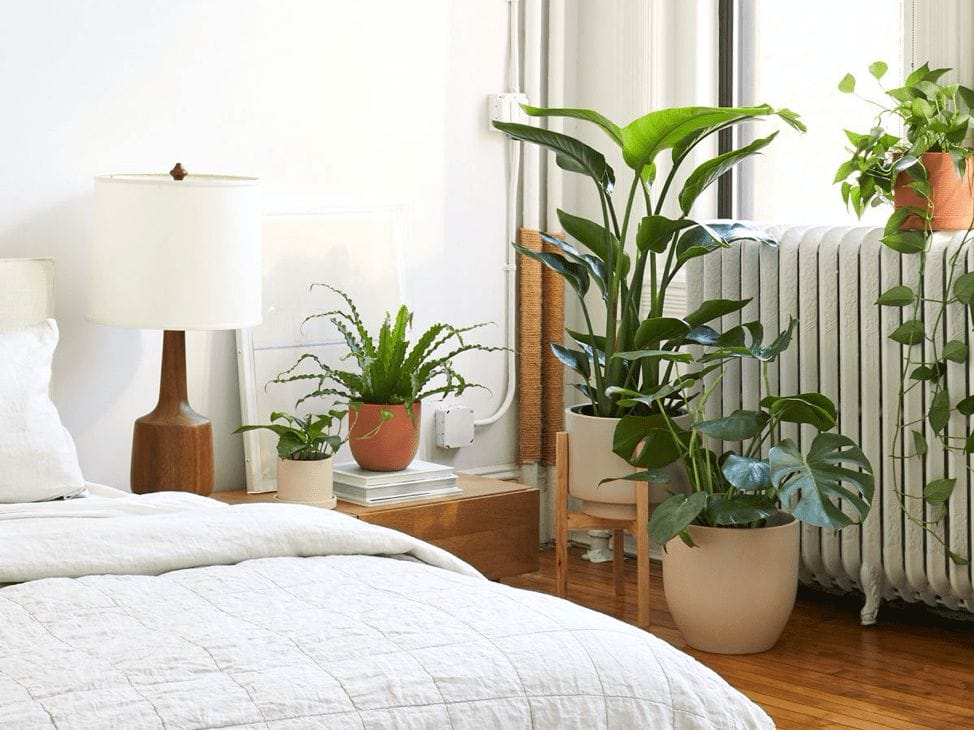 Bring the outdoors in with plants which magnify the bedroom. Install plants not just on the windowsill but around the bedroom walls to add a natural and organic touch. Hang planters like ferns or wall-mounted planters to add a bit of nature to bedroom and life to your walls.
Mount Your Television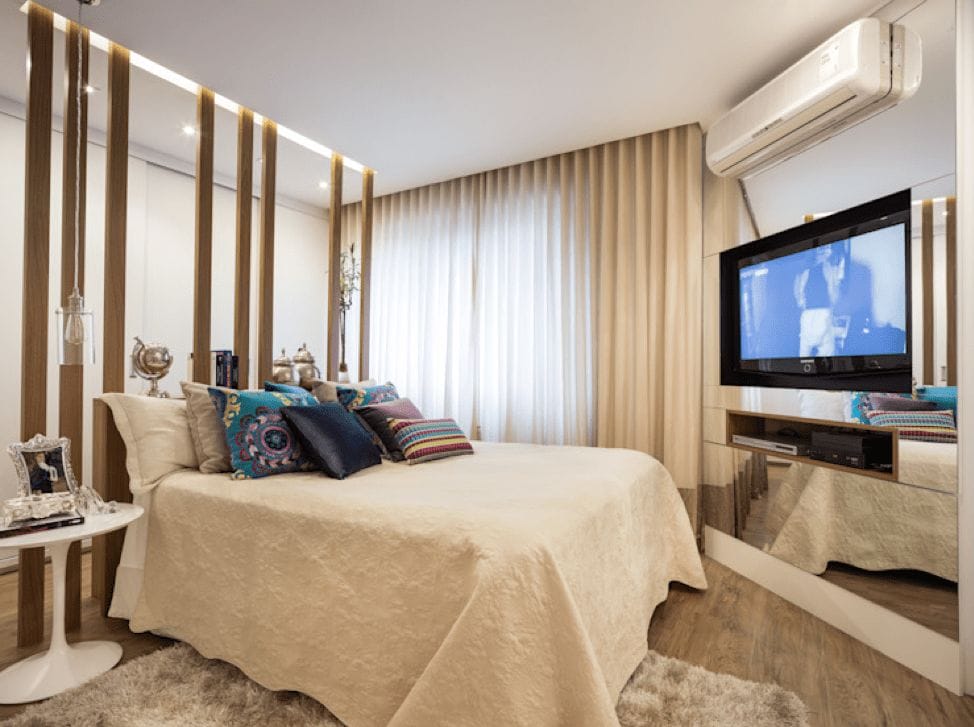 Adding a flat screen enhance your wall, and updates the entire look of your bedroom making it stylish and TVs generally look nice against neutral wall shades such as whites, off-whites, and grays.