The latest project designed by the designer was for a young family of four people, who wants the space designed to feel like home. So they decided to build the space on a modern Scandinavian aesthetic.

Foyer:
A beautiful entryway partition was designed at the foyer. The wall was painted in subtle blue-gray strips up till the chair rail height.

Living Area:
To brighten up the entire house and keep the space clean without feeling stuffy. They kept the TV unit in white with contrasted striking wooden rafter on one end. The 3- seater recliner in the tan shade can comfortably accommodate a small family. To give the living room a timeless vibe, they placed a raw coffee table paired with the bright dyed carpet with the splash of green in the form of a potted plant.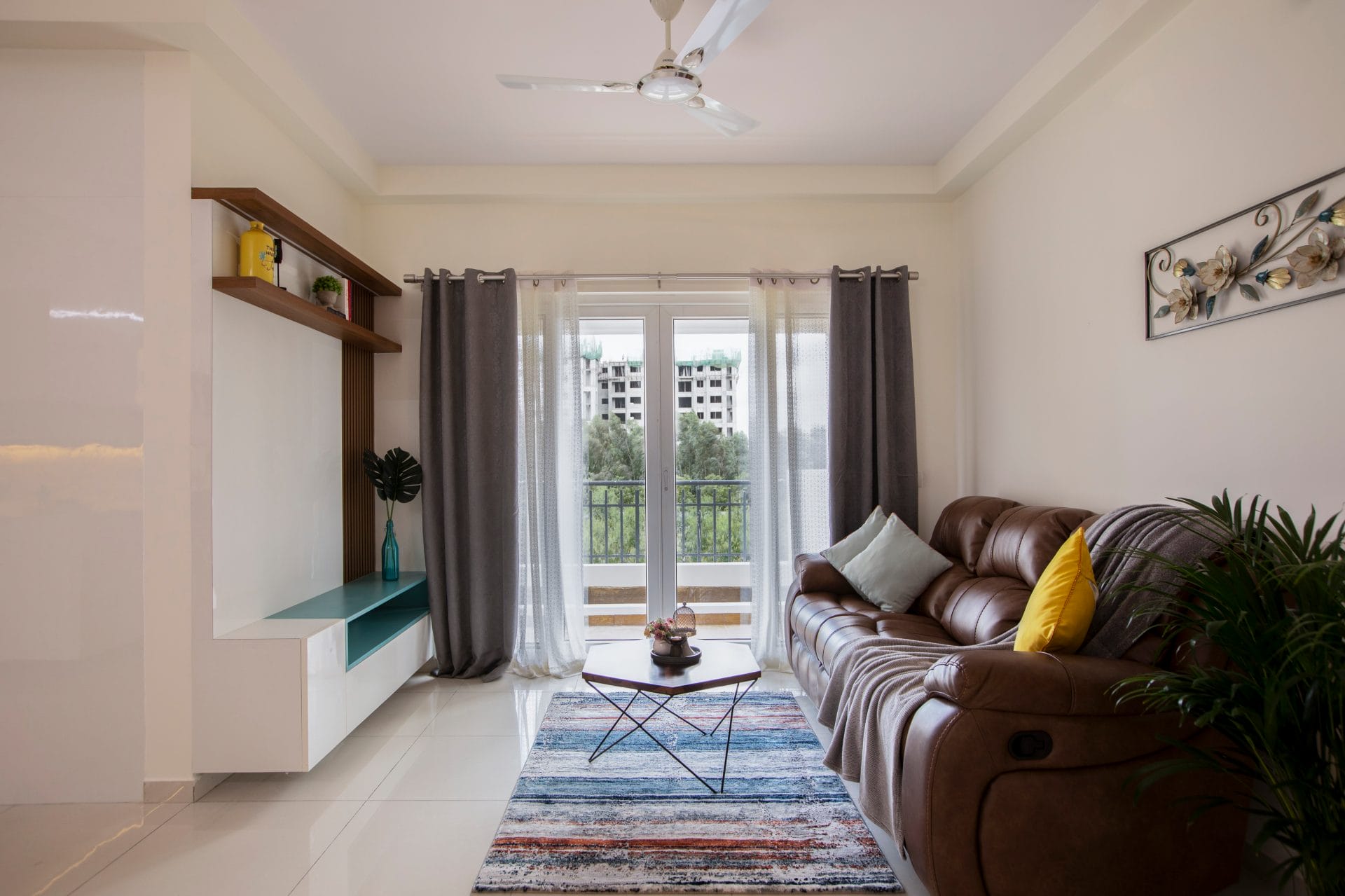 Dining Area:
The unassuming white crockery unit and classic wood 4-seater dining ensemble make this space an extension of the living, akin in its philosophy of fluidity. The principal element here is the exquisite floral wallpaper behind the crockery unit.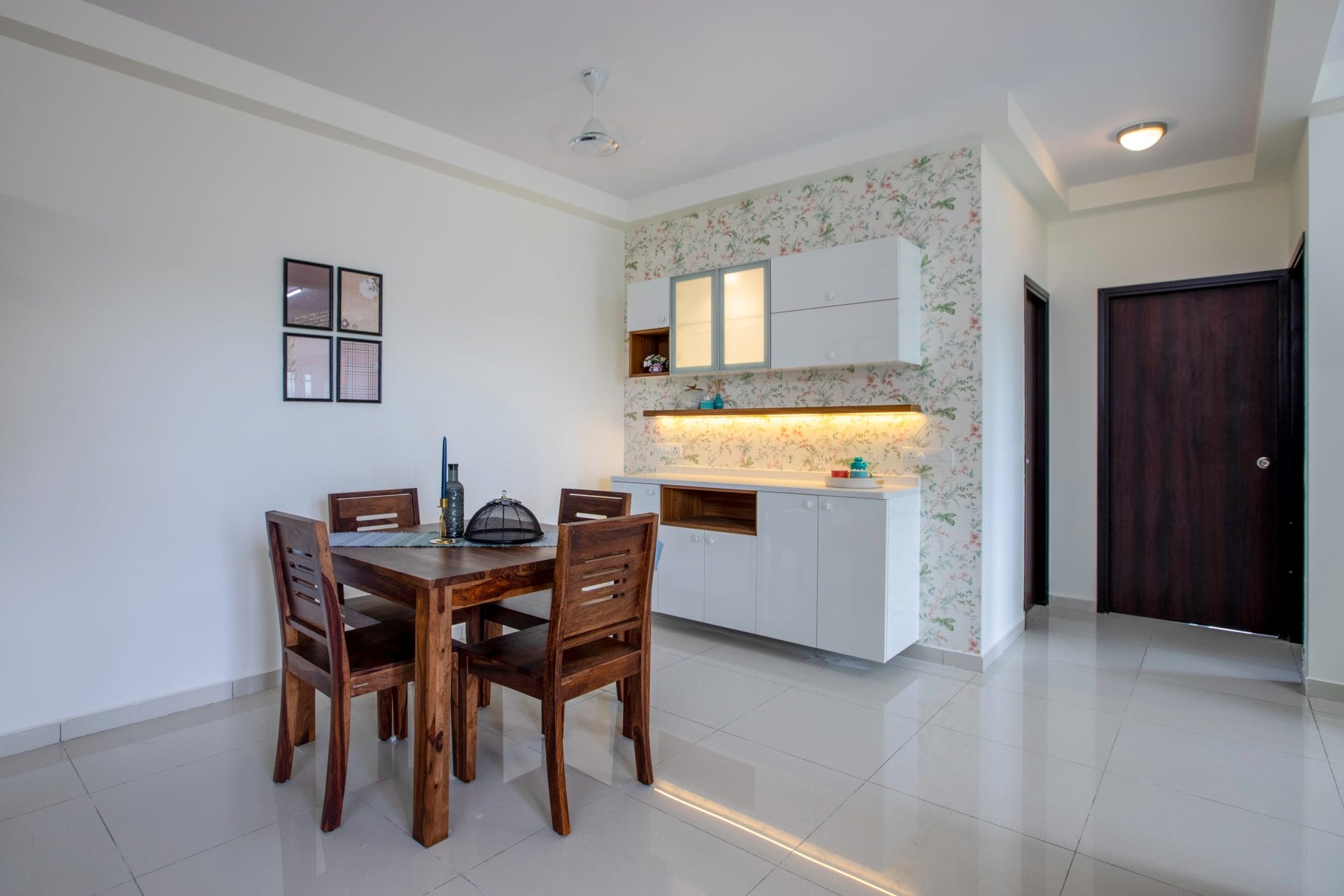 Kitchen:
Ensuring that adding adequate storage while still making the kitchen feel spacious was one challenge the designer took on. They countered this problem by using light colors and making maximum use of the natural light that flowed into space. They avoided overhangs and handles on the loft, opting for a 38mm intrinsic wood grove dividing the shelf into the loft and middle cabinets with inbuilt handles.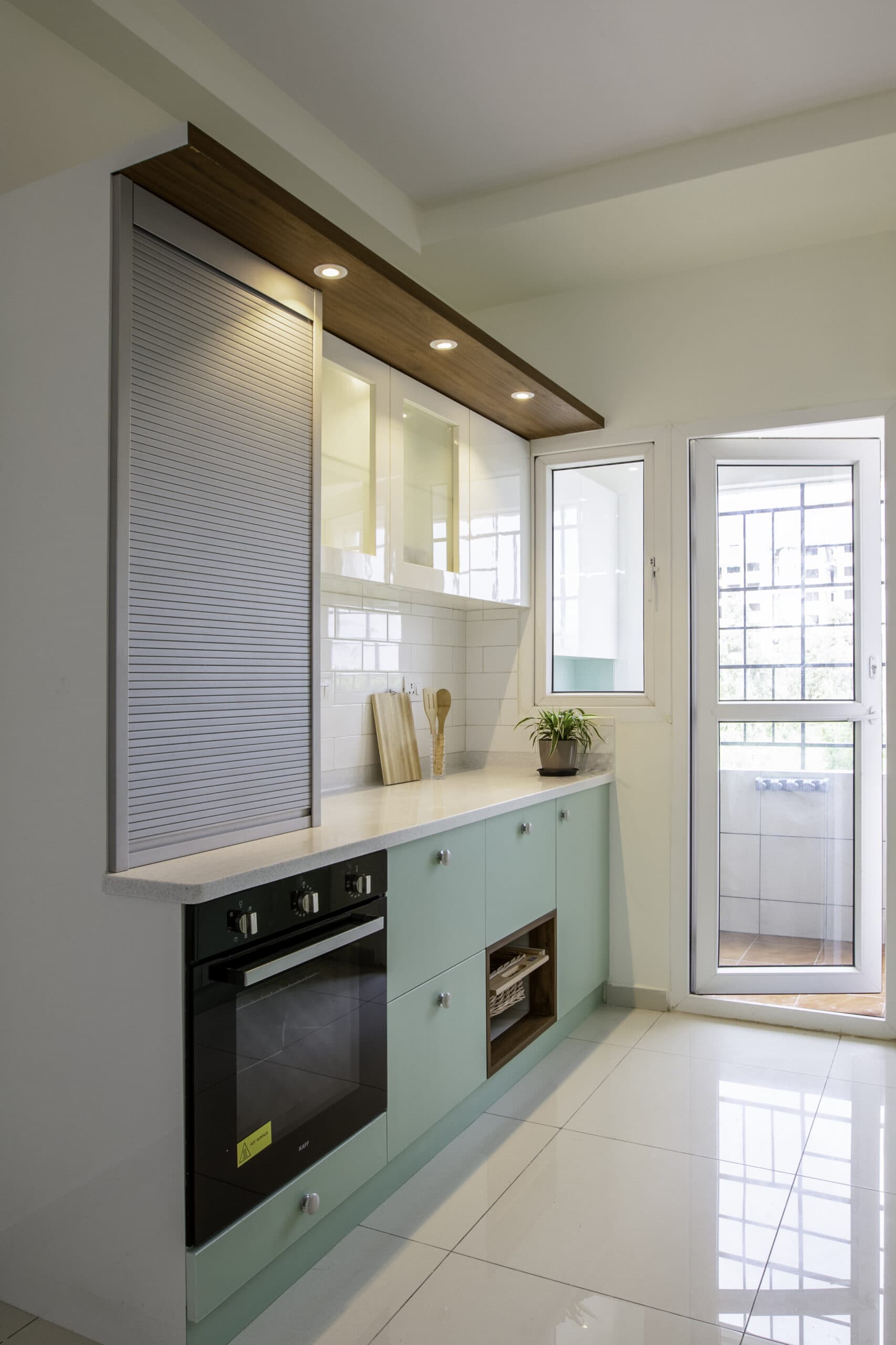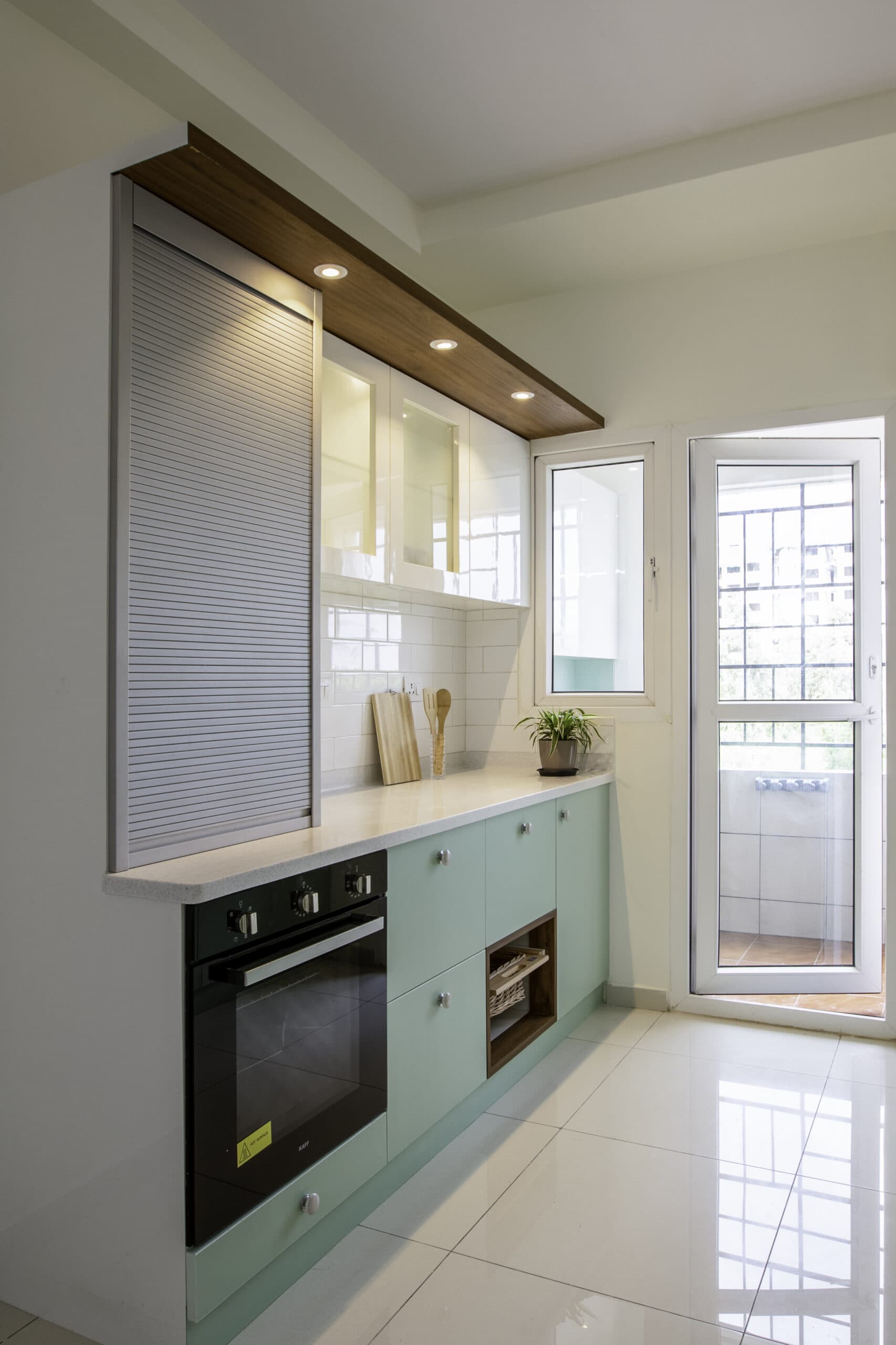 Kids Bedroom:
The bedroom belonged to the kids. A wall called "doodle wall" was made of chalkboard laminate within the silhouette of a chic house, fence, and some stray clouds. The main wardrobes inside hold a roomy loft on the top, stacked with shelves below it. The shutters of the loft and the closet were cleverly swapped externally to break the monotony.
Master Bedroom: The goal for the master bedroom was to strike the perfect mix of modern yet tranquil. Starting with the hulk bed, it was customized for all four to snuggle contentedly in!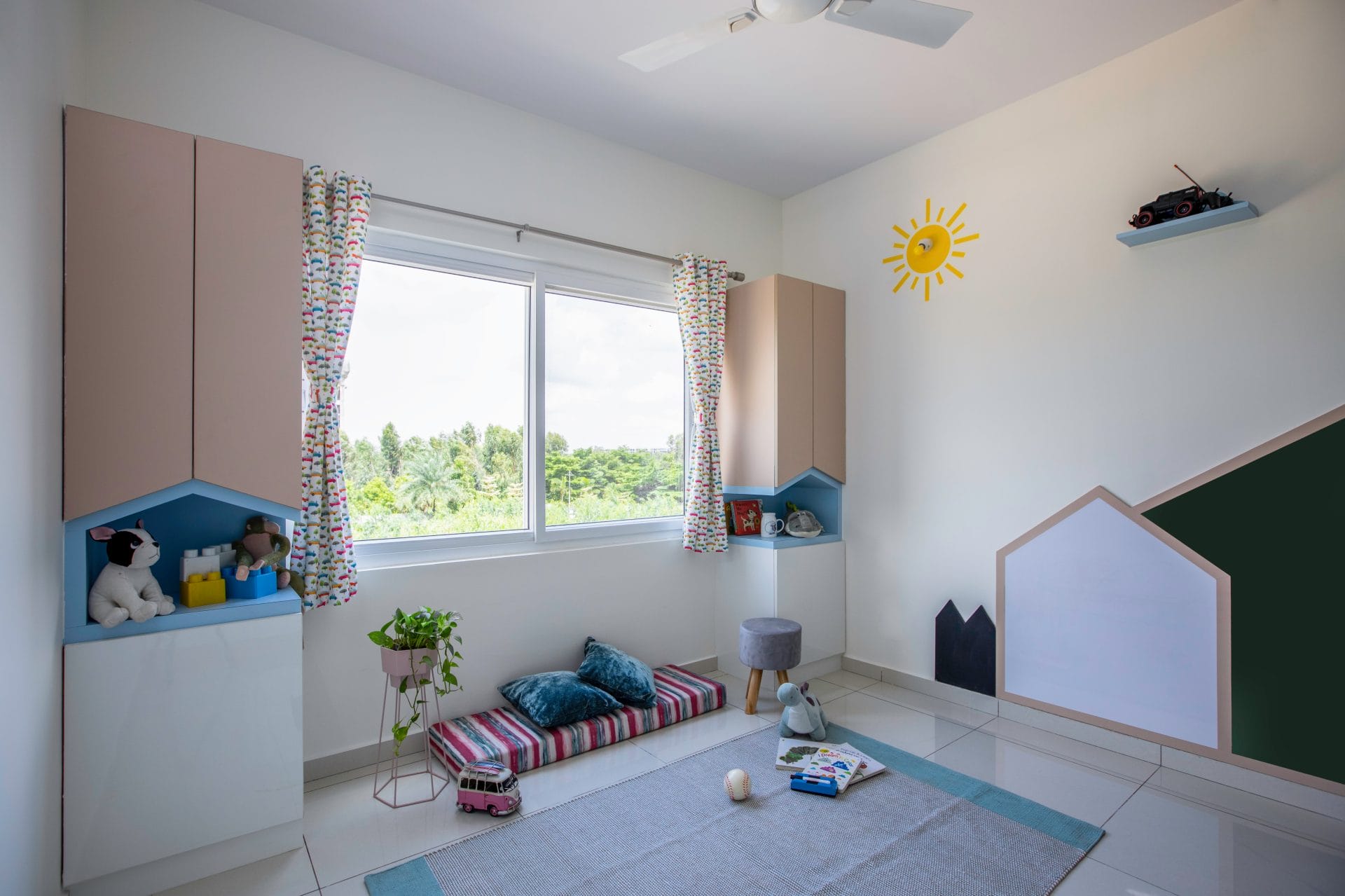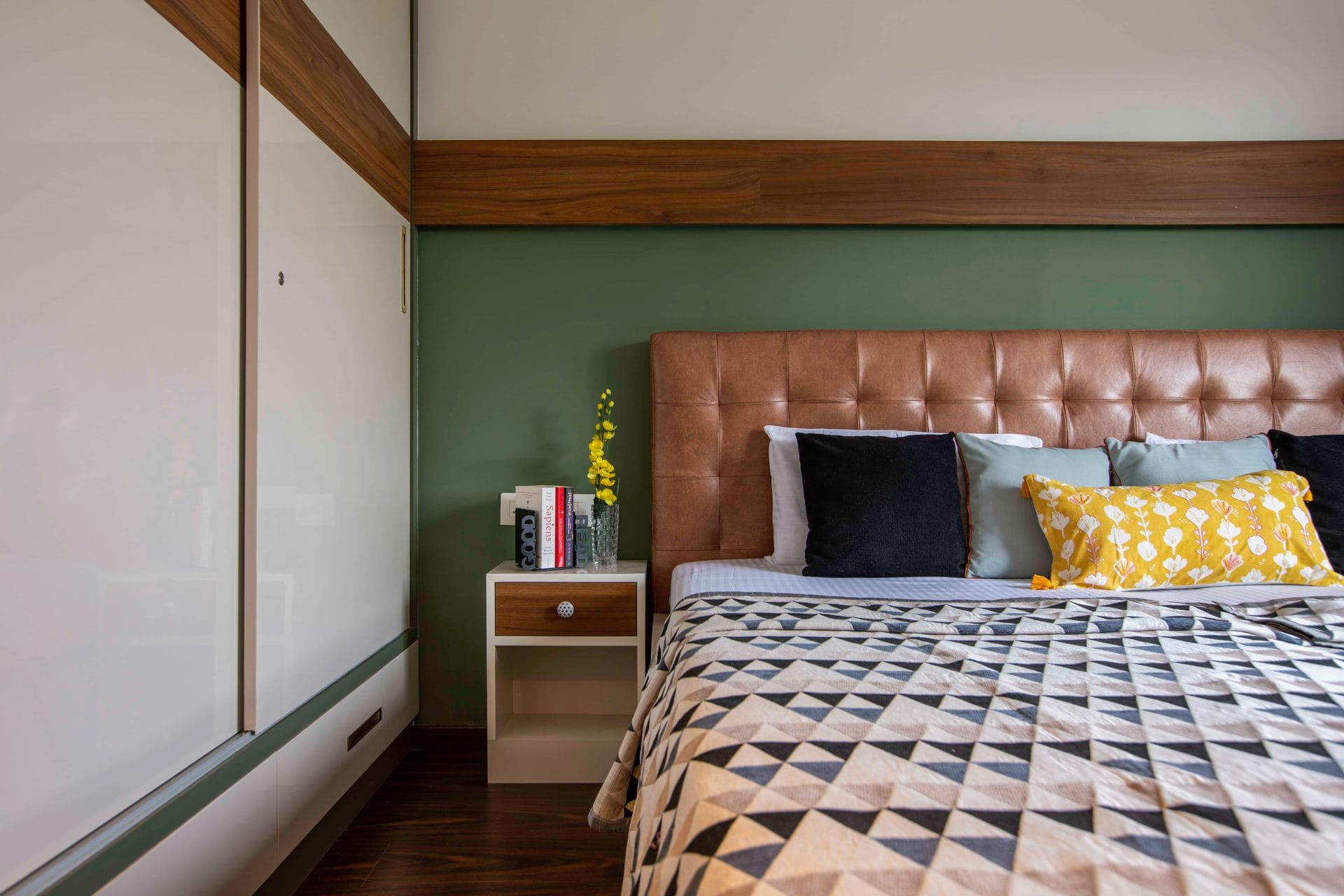 Firm Name: U & I Design
Architect: Sonal Mutha,Aniketh Bafna
Project Size: 1200 sq. ft
Location: Bangalore