Want to create a space that transcribes your culture? While MiRooh would be the perfect choice to describe your love for the cultural aspects. MiRooh, loosely translated as "my soul," was created out of a deep love for and resurrection of craft and attempts to popularise traditional methods. Tradition and technique take centre stage with experienced hands that turn the creative into technical with elegant embroideries and delicate patterns.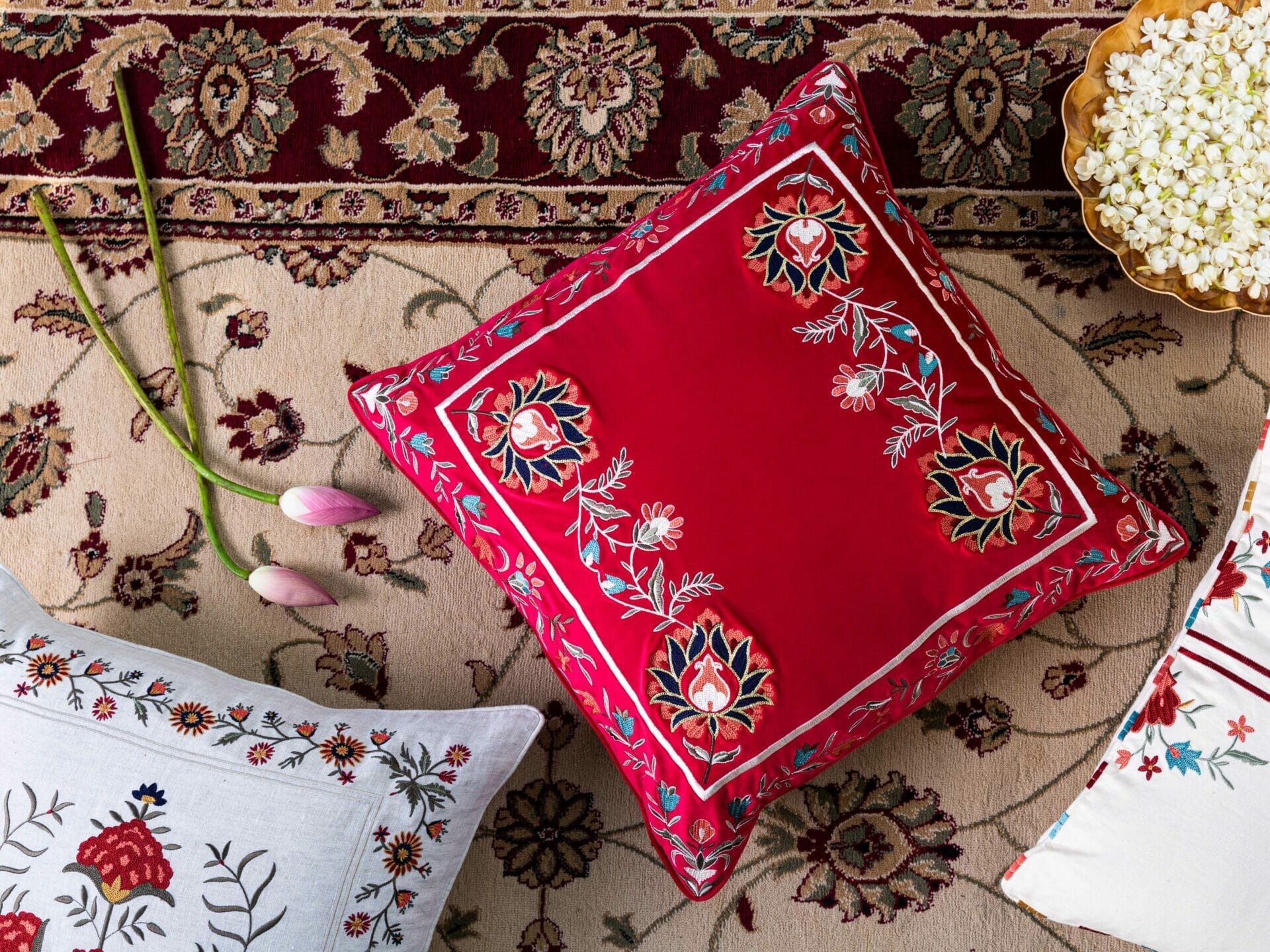 The Gulfam collection by MiRooh is a deep symphony of gorgeous natural handwoven fabrics that are acquired from all around India; even the yarn is hand-selected and meticulously coloured.
Sheen ivory and latte cushion is made up of  neutral colours to help bring out the embroidery and colour schemes of the Gulfam collection. Natural linen blended with cotton textured fabric and yarn-dyed embroidery gives an ease to the collection that helps enhance the grand luxury of the formal fabrics in the collection. Motifs native to kashida embroidery take centre stage and disperse toward the borders of the cushion. Soft motifs and colours dominate this piece, making it easy to incorporate into your existing living space styling.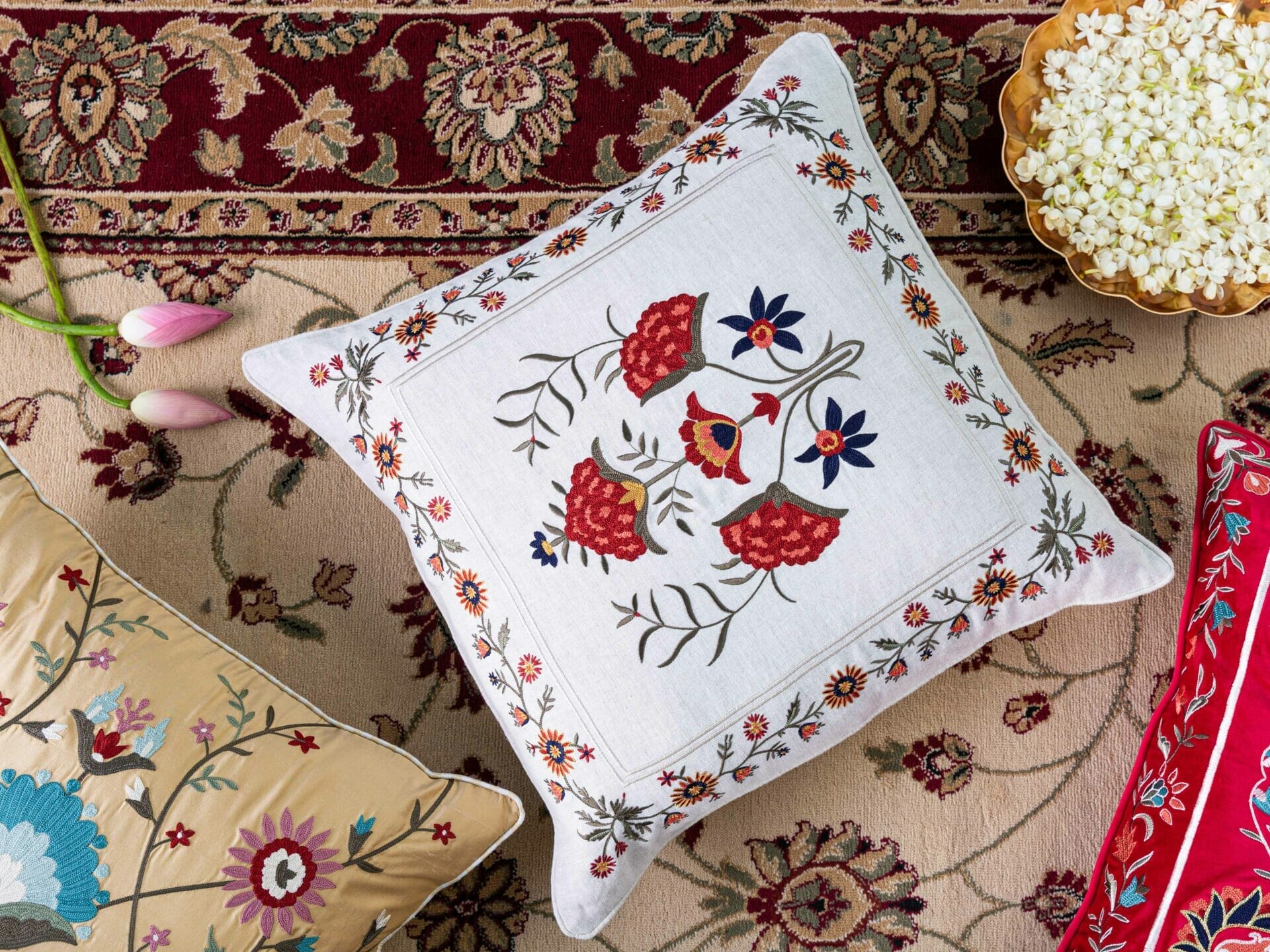 Faiza Ivory Cushion has the verdant valleys and inimitable nature with landscapes of north India that follow the route of Persia, the pinnacle of the craft. This collection focuses on revivalist techniques of the region that draw its inspiration from wall art and tapestry. Floral patterns envelope this cushion in bright hues that are perfect for adding a hint of brightness and colour to any living space. The collection's leitmotif is a modern, inviting take on traditional Kashida embroidery on a premium silk linen base.
While Faiza Bolster Cushion has the Kashida embroidery inspiration continues into different shapes and sizes with this beautiful bolster. Floral elements like carnations in their bright hues like reds & teals are scaled to be abstract and oversized, creating a full-scale impact of the inspiration. Making it the key piece of your living space.  The design lets us do all the talking. When placed on a feather-touch classic scarlet red fabric, this piece strikes a balance between comfort and a design reminding you of easing into a balmy day.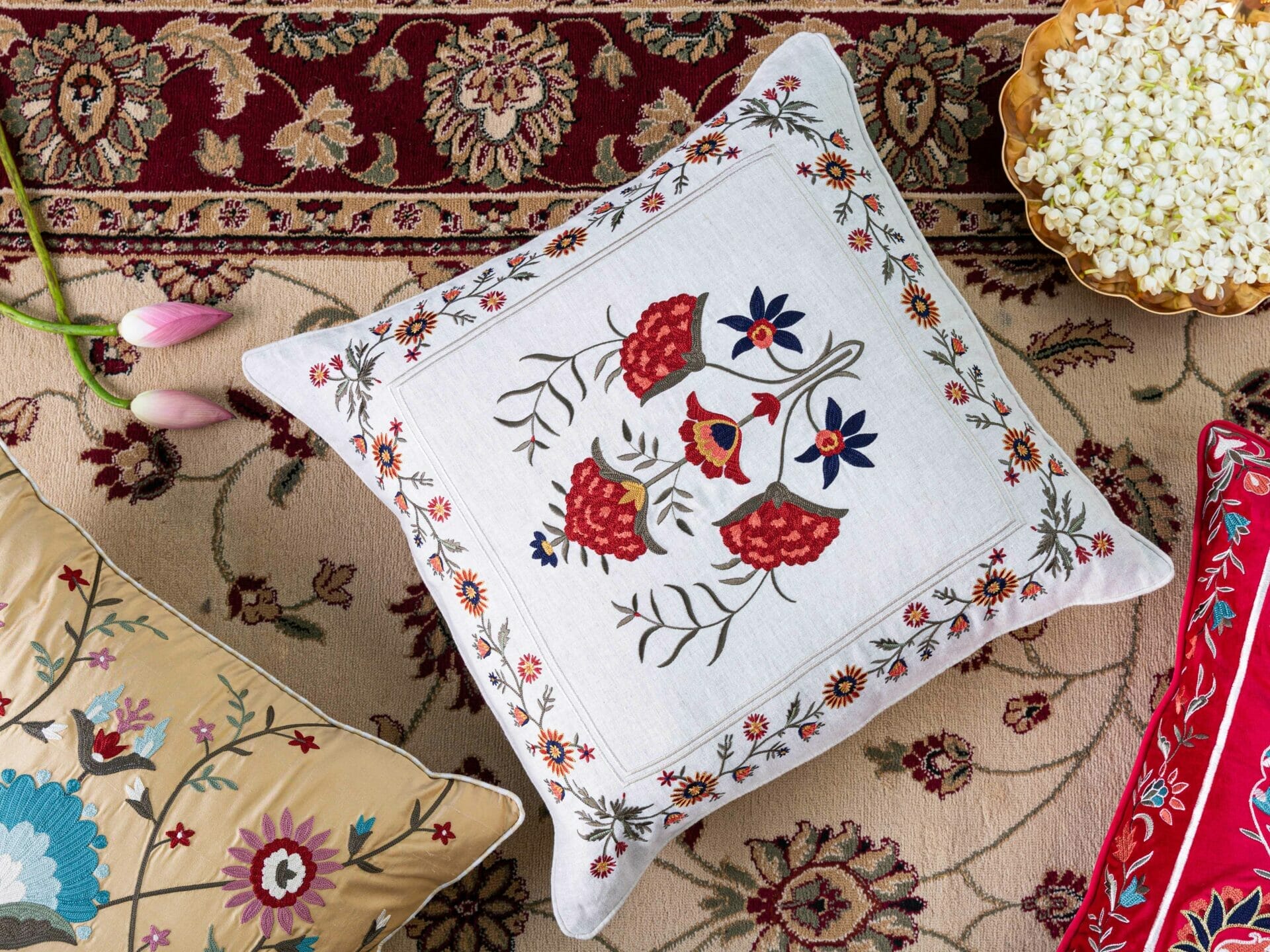 Daneen red cushion has the Elegance that is epitomised with a border of completely embroidered motifs. The collection picks up on evolving skills native to Kashmir. The base colour is a scarlet that exudes luxury set in a perfect feather touch velvet fabric and finery combined. The embroidery draws inspiration from intricate floral leitmotifs and also touches on colours like indigo and cerulean. Known for its intricate detailing in all embroidered crafts, the Daneen cushion is perfect for high-end spaces where hosting and design take centre stage and come out at their finest.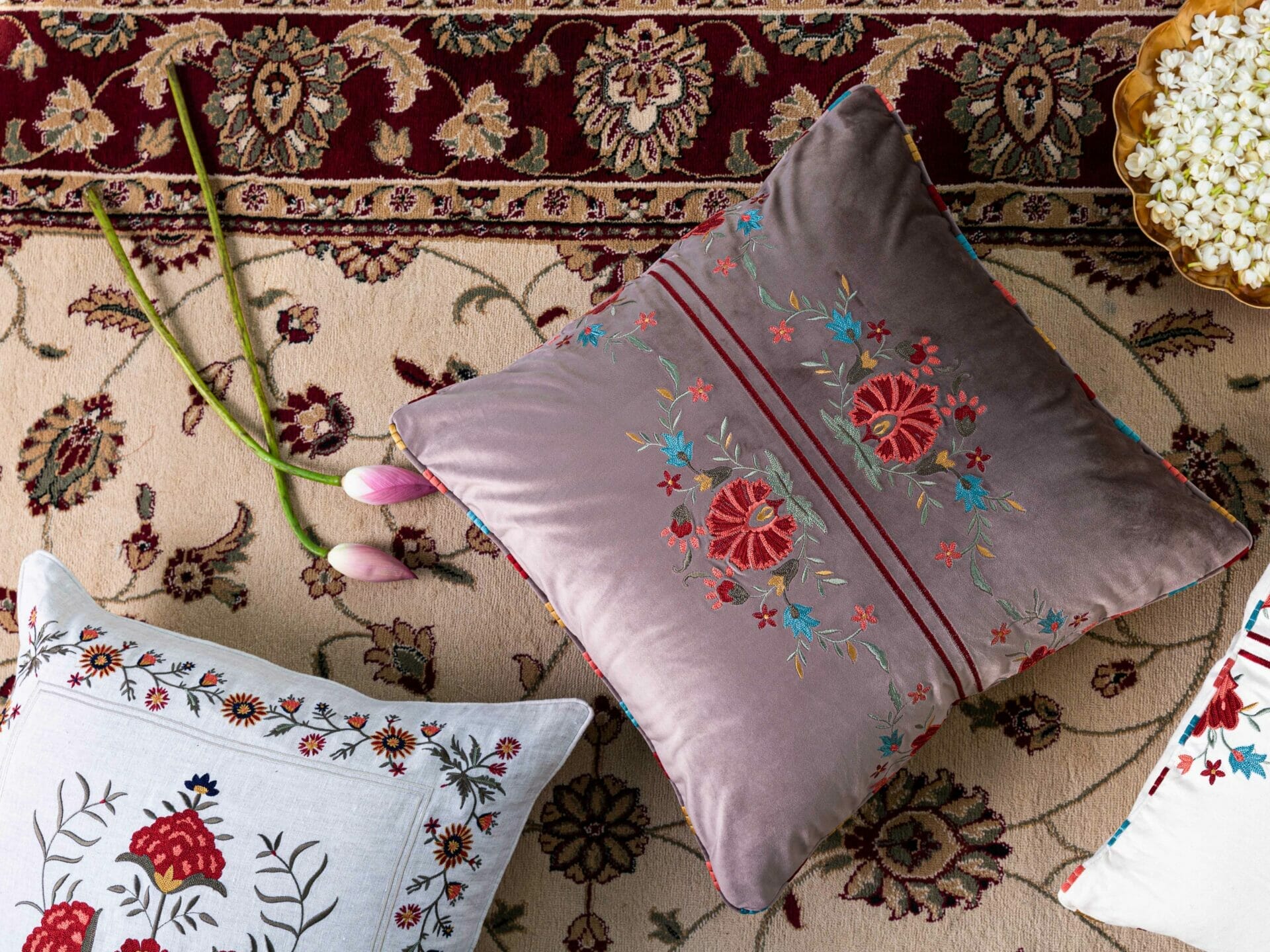 MiRooh was developed as a tribute to India's rich cultural legacy by designers and textile specialists, with more than 40 years of combined experience. Masterful items that sit opulently in the homes of those with sophisticated tastes are the result of the fusion of influences from all around the nation.