Ar. Mitu Mathur & Ar. Gian P Mathur of GPM Architects and Planners recently developed Mapsko Mountville in Sec 79, Gurgaon, spread in the area of 15 acres based on the principle of self-sustained residential development, conceived under the idea of an interactive neighborhood with premium size dwelling units and an elaborate club housing.
Mapsko Mountville reinforces the idea of vertical living, incorporating community spaces and essential amenities within the high-rise development. The residential towers adopt an introverted courtyard planning, with a pool and a reflective water body designed on the central axis. Coupled with the thick plantation within the housing development, the planning helps create a microclimate in response to the region's arid climate.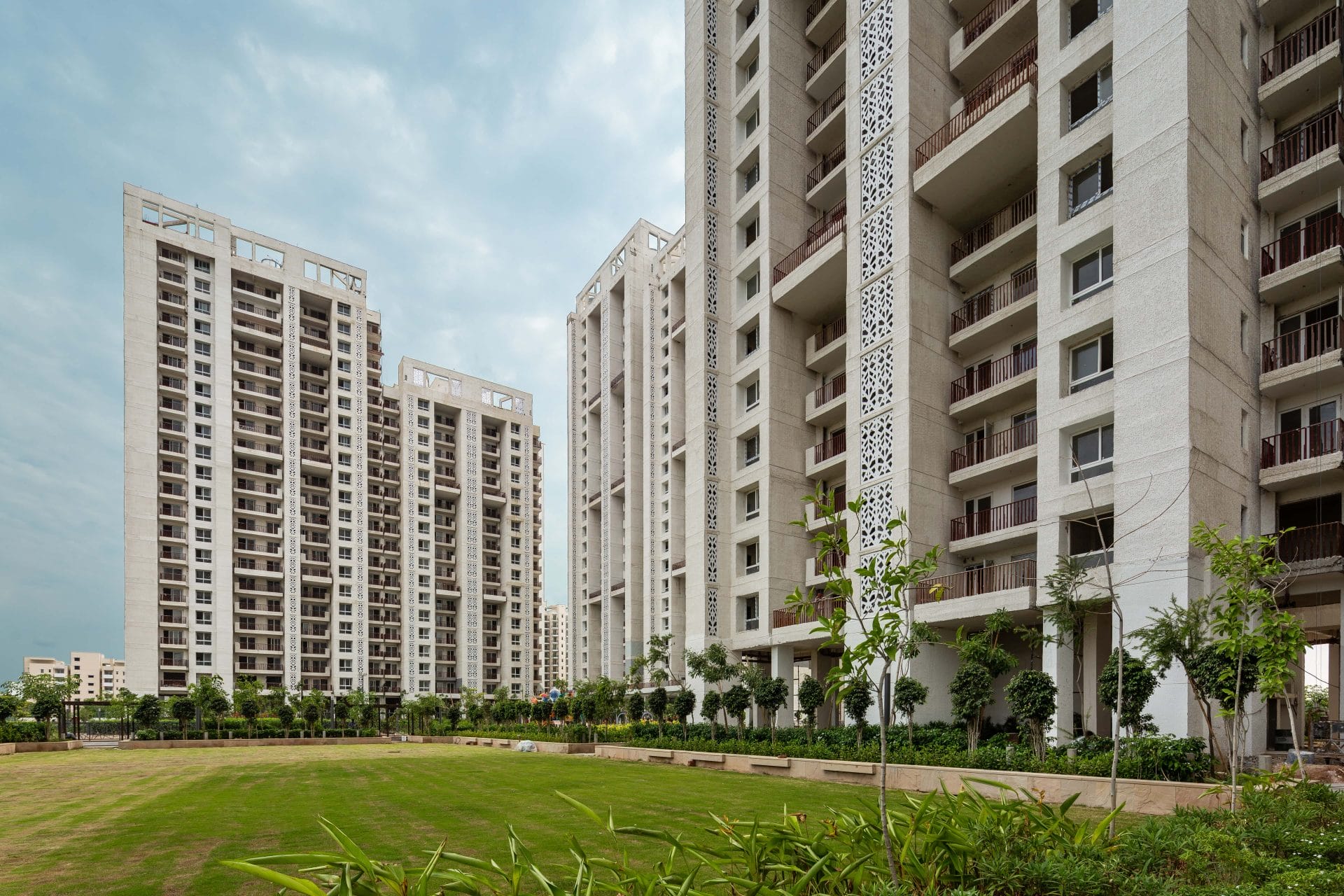 The site circulation is designed to have minimum intersections between pedestrian tracks and vehicular movement. The built mass and landscape maintain a fine balance between materiality and geometry; with a regular structural grid complementing the vast requirement of parking, and modular planning making the design flexible and cost-effective.
With a vision to design a sustainable campus, the residential development of Mapsko Mountville promotes a compact lifestyle, with intricate community greens that create an enlivened environment and encourage livability.
Fact Sheet:
Architect Name: Ar. Mitu Mathur & Ar. Gian P Mathur
Firm Name: GPM Architects and Planners
Project Name: Mapsko Mountville
Location: Sec 79, Gurgaon
Structure: Manish Consultant
Plot Area: 15.048 Acres
Photographer credit: Ranjan Sharma, Lightzone (@lightzoneindia)