Wood doors and fibreglass doors are now considered the most common types of door materials used by people today. Each type of door offers its advantages, although some homeowners are not aware of the different features and benefits that each offers.
Doors are one among the most essential parts of your home. They are also a way to bring aesthetic appeal to your home. They are, therefore, worth investing in. However, given their importance, you need to be careful when choosing which door to install in your home. This will ensure that they can serve you for long and protect your loved ones better.
Durablity:
Fibreglass resists sun exposure and weathering and does not warp or rot as easily as wood. Wood must have a porch with no sun exposure because it expands and contracts when exposed to heat. When comparing wood and fibreglass doors, it's clear that fibreglass outperforms wood.
Security:
When considering the type of door you need to install, you must know that wood doors are heavy, making it impossible for intruders to easily open them. Also, trying to break in through it is considered illegal. Thus, you'll have nothing to worry about when installing one.
A fibreglass door is also a reliable security option. Although its weight is lighter than that of a wooden door, these doors are made with solid hardwood components that are strong enough to withstand impact from an intruder. In addition, they also have cores filled with polyurethane foam to increase their strength and durability.
Both the wood and fibreglass provide the same level of security for your home. However, if you want to enhance your home security, make sure you have a good lock installed on your door.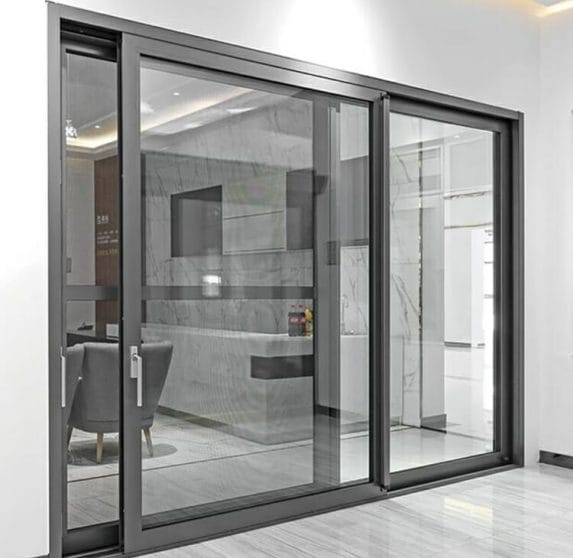 Maintenance:
The door can say a lot about you. It's the first impression people get when they come to visit.
Wood doors look great but they require regular maintenance and care. You will have to repaint and stain the door every few years to keep it looking good. This means more money is spent on repairs over time.
Fibreglass doors don't rot or warp so they don't need repainting as often. This saves you money in the long run because you won't have to spend as much on repairs or replacement costs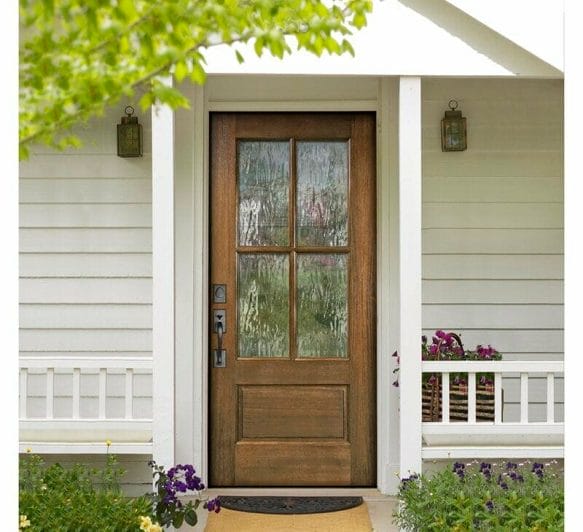 Budget-Friendly:
The price of fibreglass doors will depend on the style, quality, and features. You can get one that is painted or stained. It also comes in several different colours.
Wood doors are usually much pricier than fibreglass doors. They are more expensive because they require different skills and more time to create. Wood doors are more versatile, they can be made in any shape or design and they can be painted or stained any colour you want.
Fibreglass and wood doors have some similarities and differences that homeowners should consider before purchasing one of these options. Both door types can be installed in homes as entryways, but each has unique features and drawbacks.