Eris Home has unveiled a new line of quilted bedding that is both comfortable and luxurious. The bedding is made from breathable cotton in neutral hues, and is intricately quilted. The designs are sophisticated and inviting, and are sure to transform your space into a haven for rest and rejuvenation.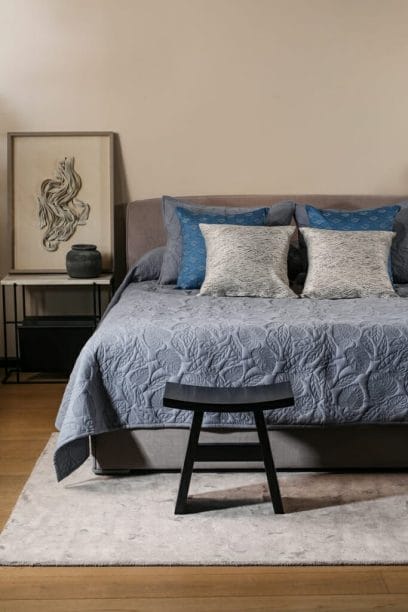 The Tropical Bliss design in pastel peach, sea green and sky blue is inspired by visions of a tropical garden, with its trailing blooms and sense of peace and harmony. The soft yellow, blush pink and powder blue circles represent the need for tranquility and relaxation, transporting you to a state of bliss.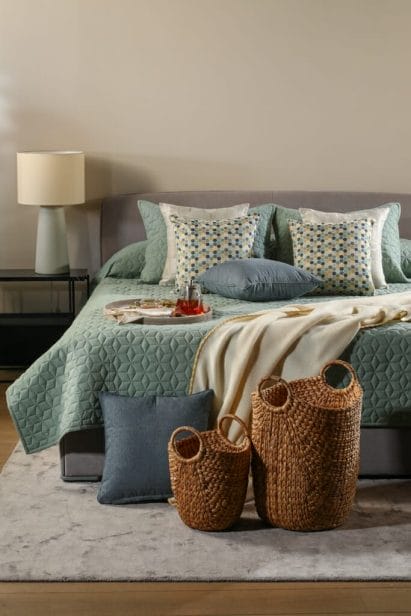 The Enchanting Kaleidoscope, with its intriguing diamond pattern in vibrant pink, verdant green and sunshine yellow, is a real positivity booster. The classic scalloped edges and ornate floral design in grey, pink and lavender of the Dreamy Scallop create a peaceful and dreamy atmosphere. Joyous Tessellation in soft peach, gentle grey and soothing lavender, with its whimsical geometrics, is guaranteed to dazzle and delight any ambience!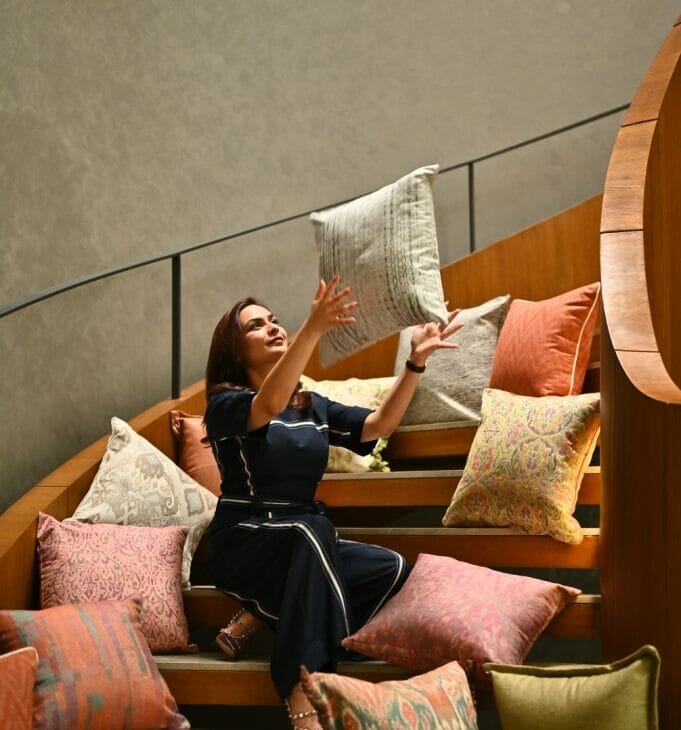 "With this collection, we have tried to create a range of emotions in our boudoir while keeping the eclecticism of today's interiors in mind. Classically beautiful botanicals and elegantly simple geometric motifs are invigorated with traditional quilting techniques, on a timeless palette of cool neutrals and soft shades that embody serene indulgence," says Sanjana Lunia, Founder and Creative Head, Eris Home.