Tiles have always been a popular choice for flooring, but with the recent developments in technology and building materials, they have become even more relevant and prevalent. Tiles come in a wide variety of styles, colors, sizes and designs, and Somany Ceramics has introduced TESORO REPLIQ by Duragres, a well-known brand for Glazed Vitrified Tiles, which is inspired by the luxury collection of Italian Sfarzo.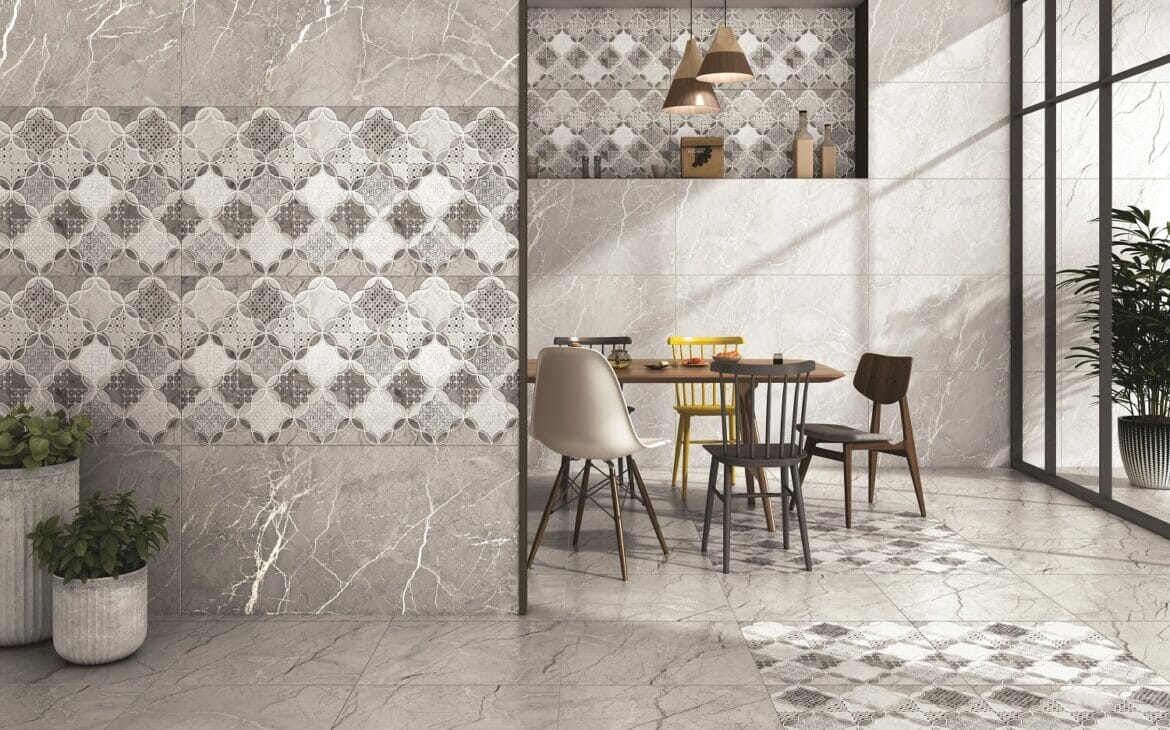 Tesoro Repliq is a new concept that offers the same design in two different sizes and two finishes. The high-quality material and expert design produce bold, stunning results that make a difference in any space. The new product is a one-stop solution for all interior décor needs, available in customized applications and room setups. The highlighter concepts are available for both walls and floors.
The luxury tiles are constructed with a thought of ensuring durability in a combination of 600X1200mm & 600X600mm biscuits, in a two finishes Full Polished and Carving Matt (*600X600mm in Carving matt finish and 600X1200mm in both carving matt and full polished finishes). These flooring tiles have cutting-edge Italian features with all the benefits regarding resilience and maintenance.
The reflective quality of full polished tiles makes a room appear bigger, and they are a good option for kitchens, bathrooms, or small spaces with low natural light. Full polished tiles are easy to clean and maintain. Matte tiles have a rustic look that is popular in contemporary designs. These tiles have more friction, so they are the best choice for bathroom floors and wet areas. Both kinds of tiles can be used in many contexts, including private rooms, kitchens, living rooms, showrooms, terraces, and bathrooms.
SOMANY's wide range of tiles includes its Exclusive Marble Replicas. These tiles are remarkable marble replica tiles that embellish the space in an extraordinary way. TESORO REPLIQ, with its outstanding feature, allows the creative mind to embrace floor and wall with the same tile but in different sizes and finishes. It is an ideal choice of interior designers to add a magnificence touch to varied spaces.