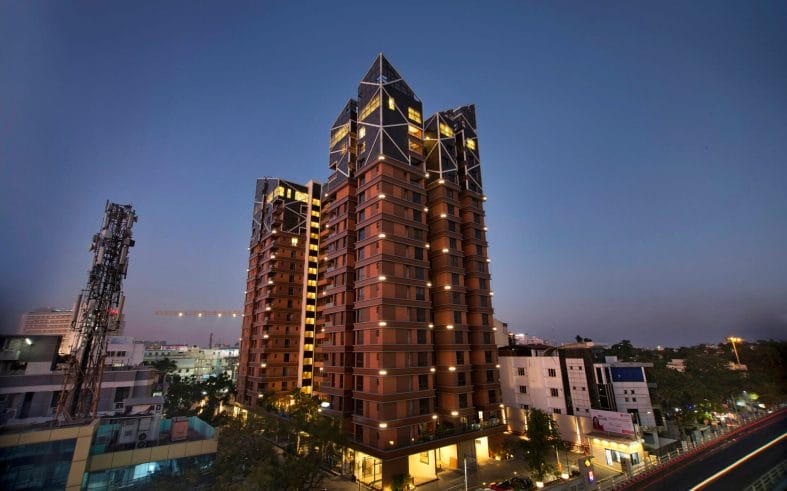 Landmark Vertica is a luxurious residential tower designed by Kembhavi Architecture Foundation on the upmarket Peter's Road in Chennai. It has a total built-up area of 3,50,000 sq ft and a composition of opulent dwellings interwoven with recreational and interactive spaces.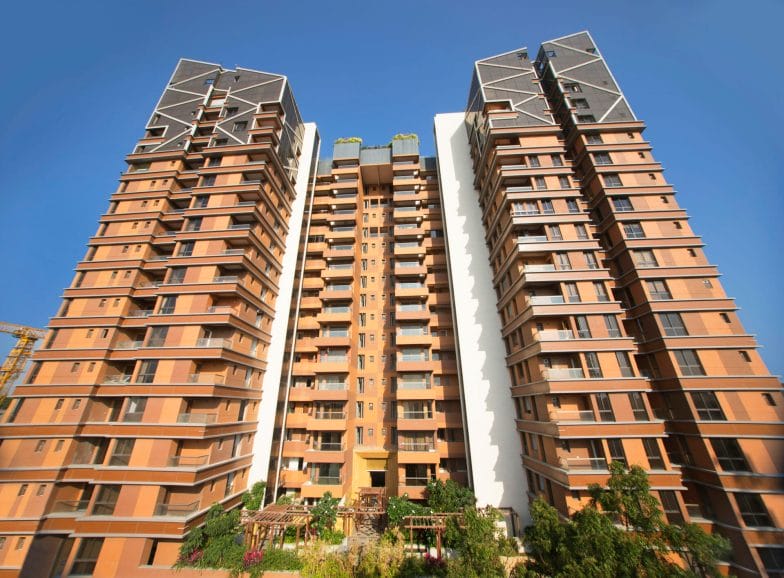 The concept of Landmark Vertica aligns with the sea and lighthouse design. The use of light is a continuity of the aesthetic language of the neighborhood with an old mosque decorated with thousands of lights. The conservative yet connected culture of Chennai crafted the idea of an elite and comfortable space. The rectilinear form with an illuminated crown is representative of the simple personality of the Tamilians with genius minds.
The site of landmark Vertica is located on a busy street and the tower is positioned with 13 meters of a setback on all sides. The site is surrounded by commercial settlements on three sides and these sides are protected with high walls adorned with vertical gardens and other landscape details. Two large sculptures beautify the formal drop-off that leads the way to the landscaped podium that directs the people to two lobbies that form two different wings of the tower.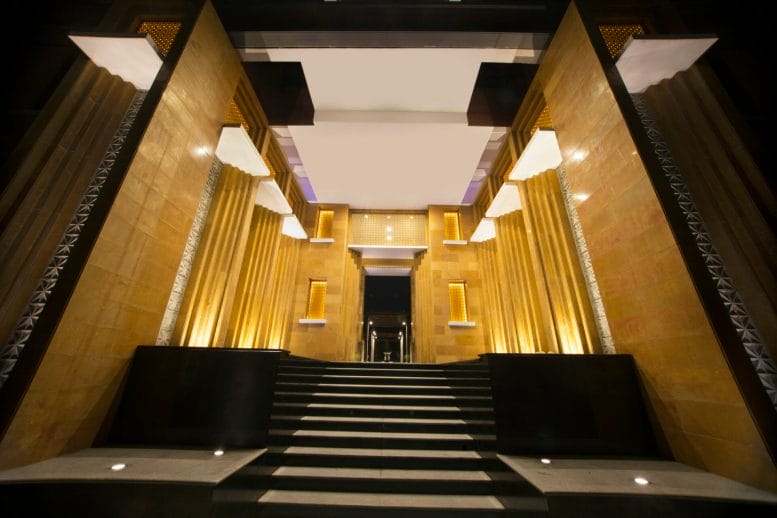 The core area which has 3 elevators and 2 staircases serves 3 flats on individual stories and that leads to a lobby that further bifurcates into different apartments. Every apartment provides the user with a comfortable and luxurious ambiance ensuring privacy and access to beautiful views simultaneously. The 16th floor is dedicated to an interactive spot for people to socialize and enjoy. The interactive area comprises an infinity pool overlooking the sea on the fourth side of the tower and entertainment zones on both sides housing a gym, a spa, banquet halls, a home theater, and other recreational spaces.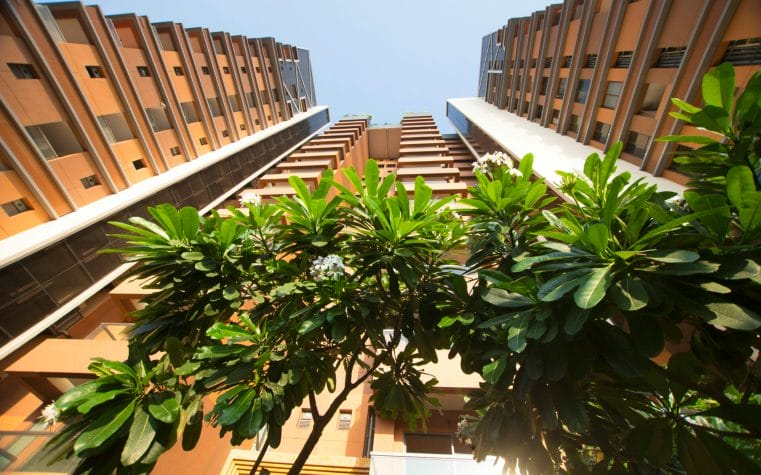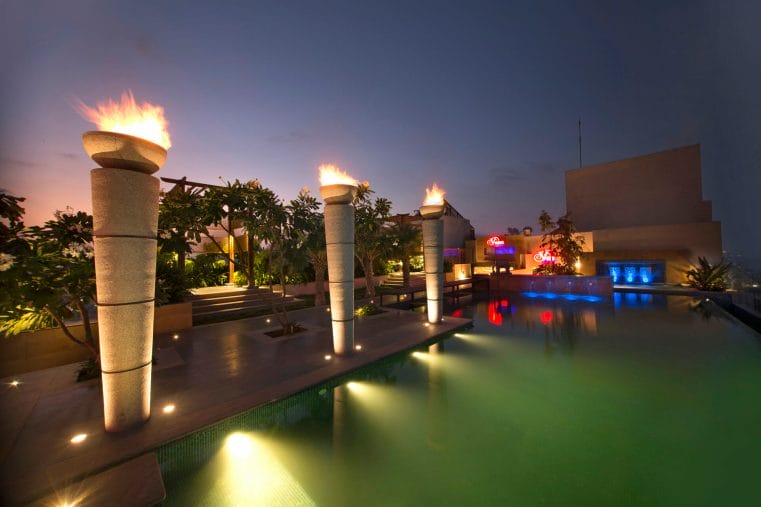 Landscape Vertica aims to be symbolic of a development that stands out in the architectural language of Chennai. The facade is finished with formal and simple woody hues with horizontal bands at the bottom. The top of the tower is highlighted with geometric patterns with LED strips that illuminate the whole neighborhood.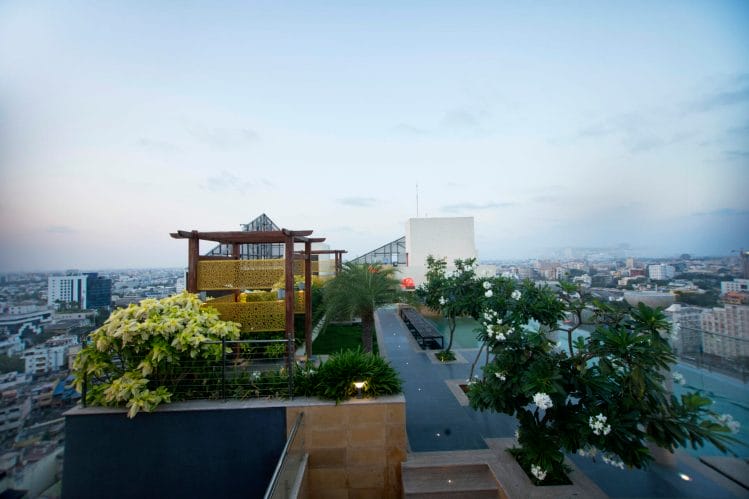 Fact Sheet
Project Name: Landmark Vertica
Location: Chennai
Firm Name: Kembhavi Architecture Foundation
Total Built-up Area: 3,50,000 sqft
Image Credits: Kembhavi Architecture Foundation