Kika's newest launch, Bloom, is a beautiful collection of coffee mugs, trays, and serving platters in a variety of colors. This collection brings warmth and light to your tables with its visual harmony.
With this collection, Janaki Kirloskar brings the beauty of 17th century European tapestries to modern homes. The French term Mille-fleurs means "a thousand flowers", and Bloom invokes that spirit with a vibrant display of flowers. It is sure to refresh the mind, eyes, and heart in any home.
The Bloom collection from Kika is a departure from the norm, with its designs inspired by European fashion houses and tapestries. The array of flora, contrasted against colour-blocked backgrounds, creates a modern take on spring compositions that is both striking and cheerful. The collection features bold and graphical florals, exquisite detail and compositions, and premium bone-china that provides durability to the creative forms. The gold accents are microwave-safe, adding a sense of understated luxury to the bright palettes of the designs.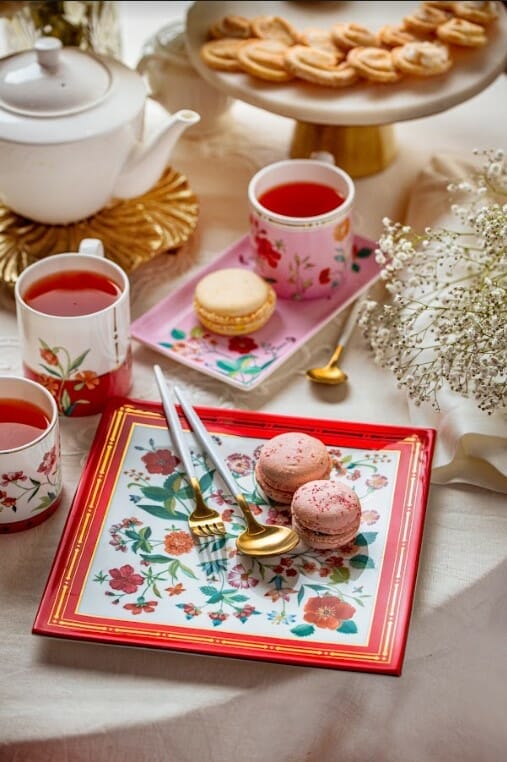 The brand was born from a love of design and was named after the founder's daughters. It continues to reinvent the interpretation of luxury tableware and crockery with every launch. Its signature striking hues, intricate craftsmanship, and eye-catching patterns endear it to the contemporary sensibilities of the modern aesthete, one who values a touch of sophistication in the joys of everyday life.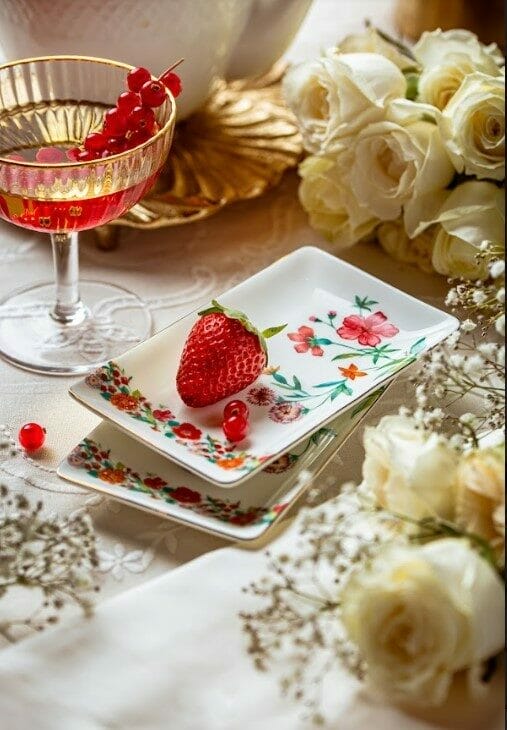 At Kika, we're all about creating designs that are inspired by the world around us. We want our products to reflect the natural beauty that surrounds us, and to be a source of cheerfulness and positivity. Our latest collection is a tribute to the elements of nature that bring us peace and happiness. Janaki Kirloskar, Founder and Creative Director, Kika.