Nestled in the historic avenue of Kala Ghoda, Mumbai, Kaveri Lalchand has opened the doors to a new sartorial experience in Mumbai which calms down the ecstasy of your inner designer. The historic avenue of Kala Ghoda is famous for its cultural and architectural heritage and has some of the best fashion houses of the world in its vicinity.
On the outside, in keeping with the historic atmosphere of the location, the store's facade was recreated in a decadent art deco aesthetic- a style that gained notoriety from Europe in the 1920s and 30s. The first of its kind, the first step into the store will mesmerise you with its thrilling beauty that has world set up with enchanted garden wall donning hand-painted walls blooms reflective of the sublime handiwork of Kaveri's garments, an exquisite art installation housed within the store that is handcrafted and embroidered; speaks of the designer's love for art and fashion.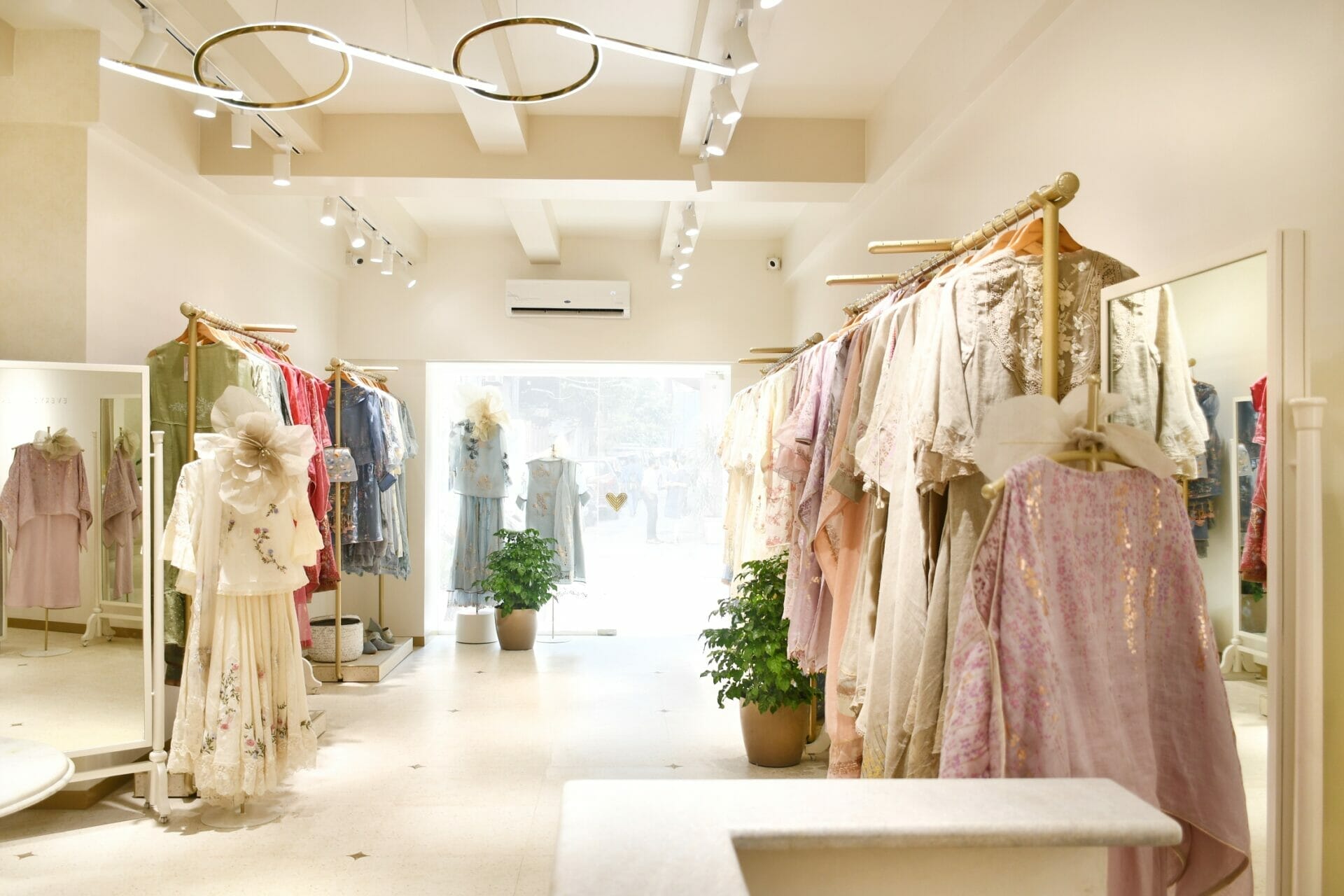 Exposed with the beauty of structural elements, the all white and beige theme gives a feel of a typical parisian boutique, also the headquarter of fashion that will encapsulate your heart with its bespoke designs. The golden lining flowing throughout the store gives the eternal and heavenly look to the display pieces, highlighting their colour from the muted background.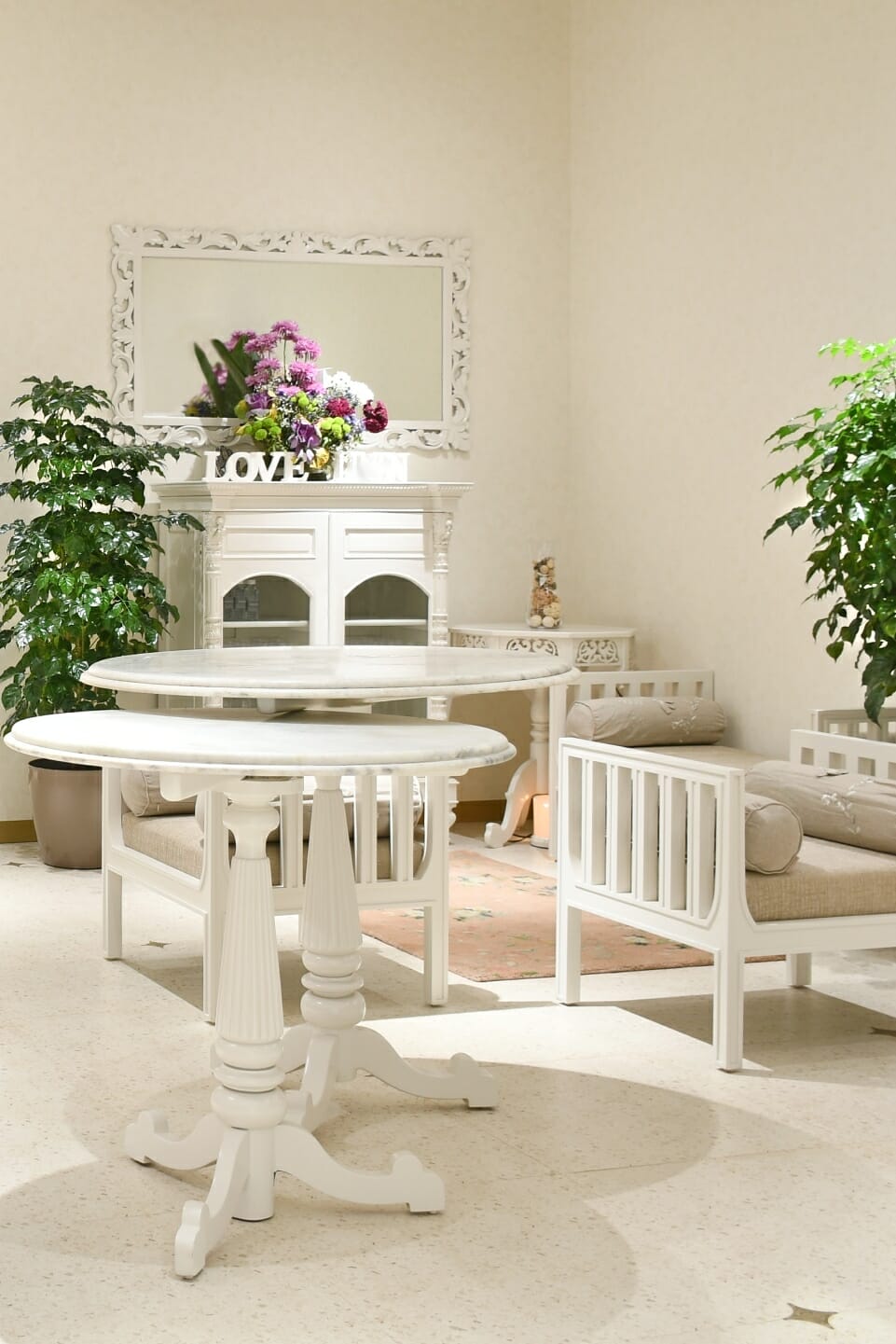 Not only does this space serve as the portal into the glorious world of linen, but also offers momentary respite from the hustle and bustle of the city with a cosy space while comforting you with a choice of peppermint tea, masala chai or cappuccino- a tasteful prelude for what's to come.