Kakapo Creek, a learning centre and children's garden offers childcare on the Northern Shore of Auckland's Mairangi Bay. It is designed by Collingridge and Smith Architects (CASA) with the idea of Nga Hau E Wha, the four winds, which symbolise a meeting place for people from all backgrounds. The design of the building conveying this concept is in a circular shape which encircles an outdoor central gathering space.
Four fully glazed main classrooms are arranged around the courtyard for an inside-outside experience; creating a connection between the rooms and the courtyard and with each other. This also aids in natural ventilation and helps an ample amount of daylight to filter inside eliminating the use of artificial lighting and making it carbon zero.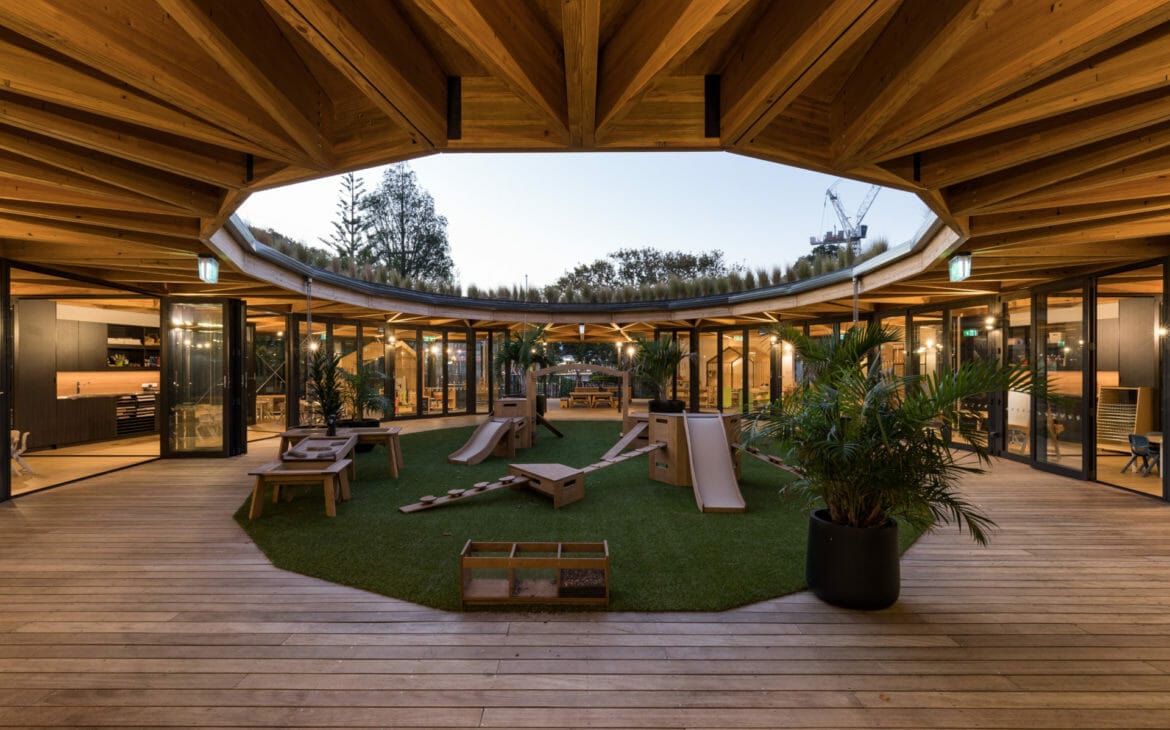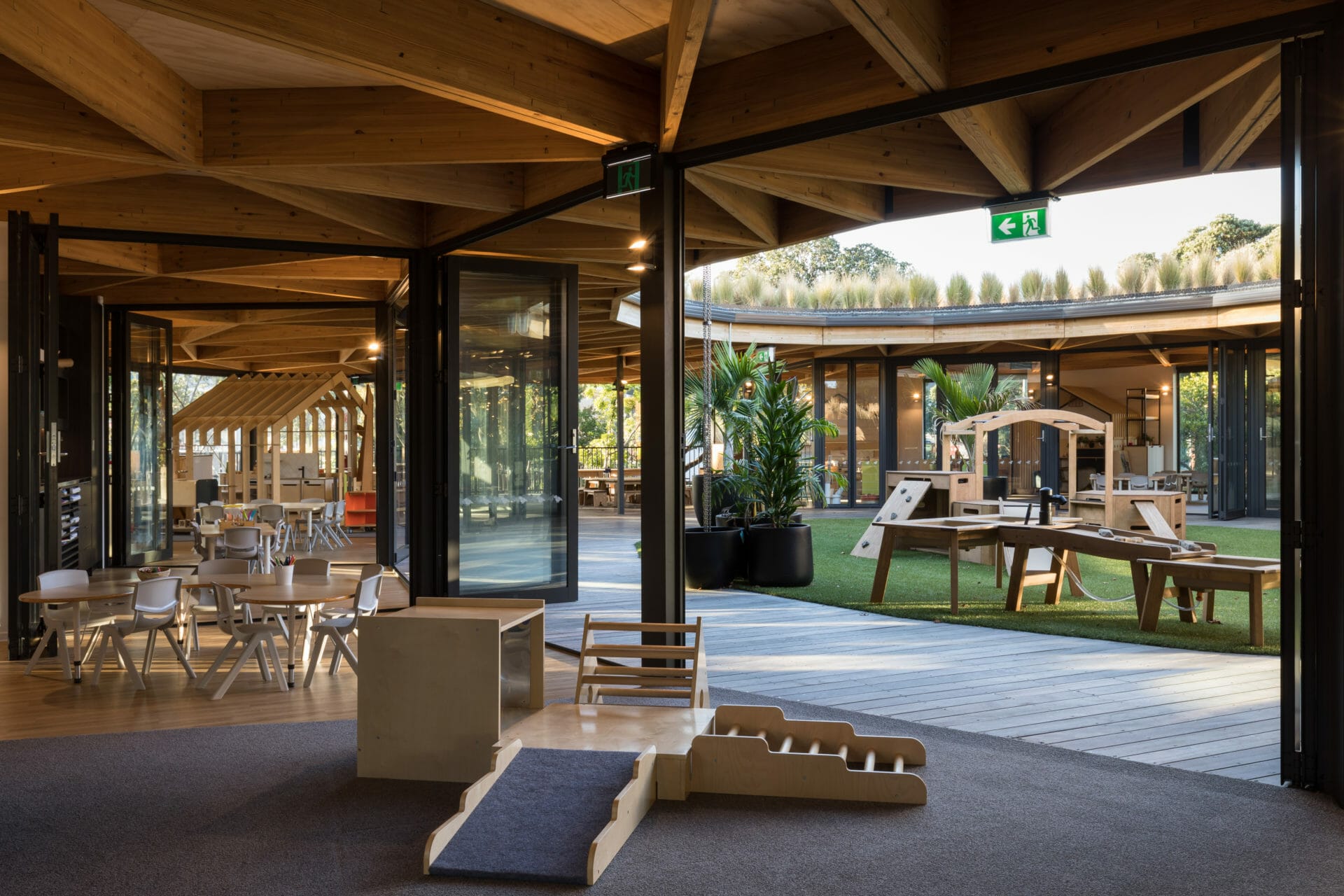 On the northern edge of the site is a stream that dictates the curve which makes the building and roots it in place. A timber glulam/ply roof canopy and a green roof cover the structure unifying its different elements and allowing it to blend in with the surroundings.
Conscious measures were taken to make the building as environmentally responsible as possible. Electric heat pumps hidden above the ceilings in bathrooms provide heating and cooling that is cost-effective and with low carbon prints. The green roof discharges rainwater into the ground where it is cleaned by soil and gravel filters flowing back to the stream thus reducing rainwater runoff by 50%.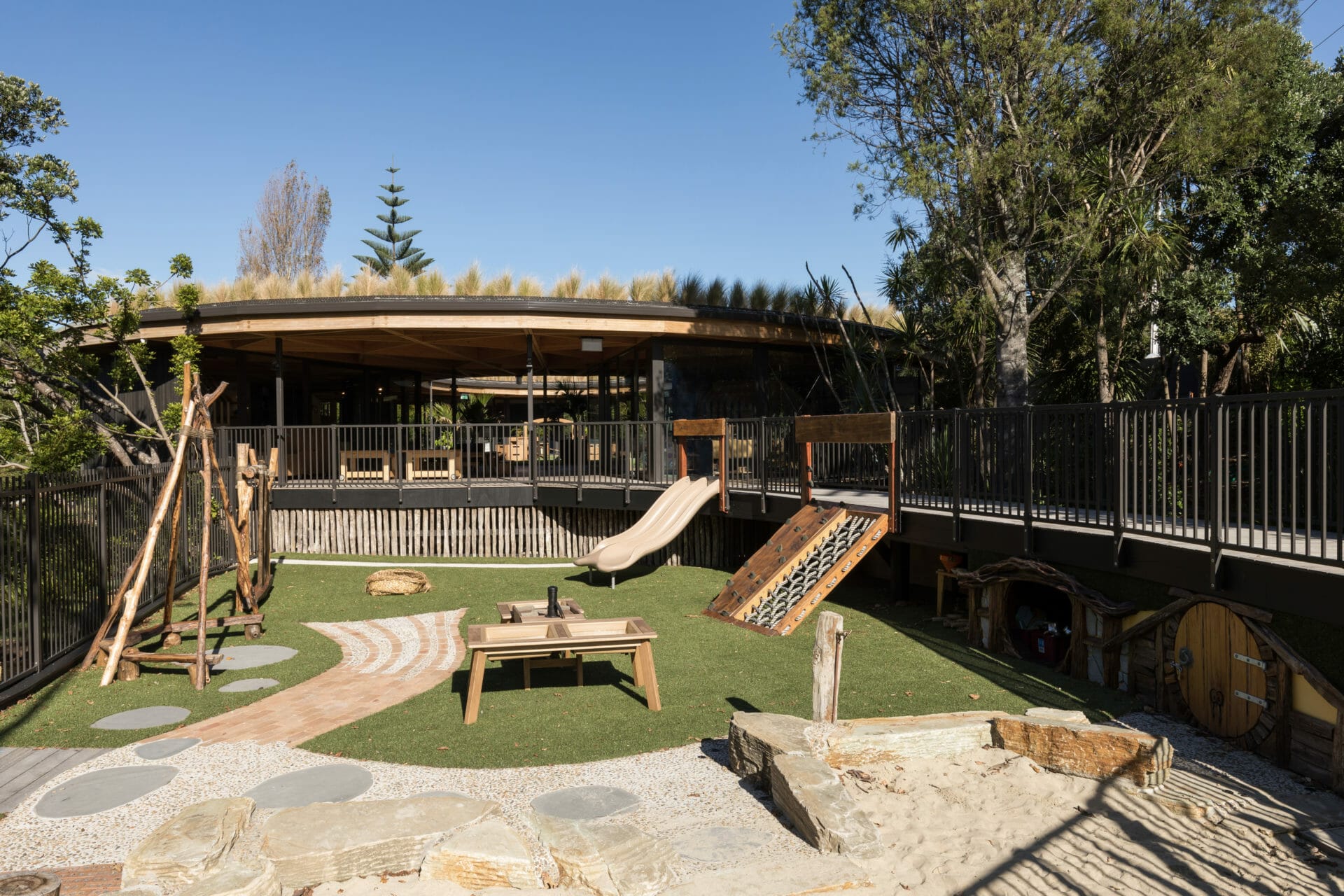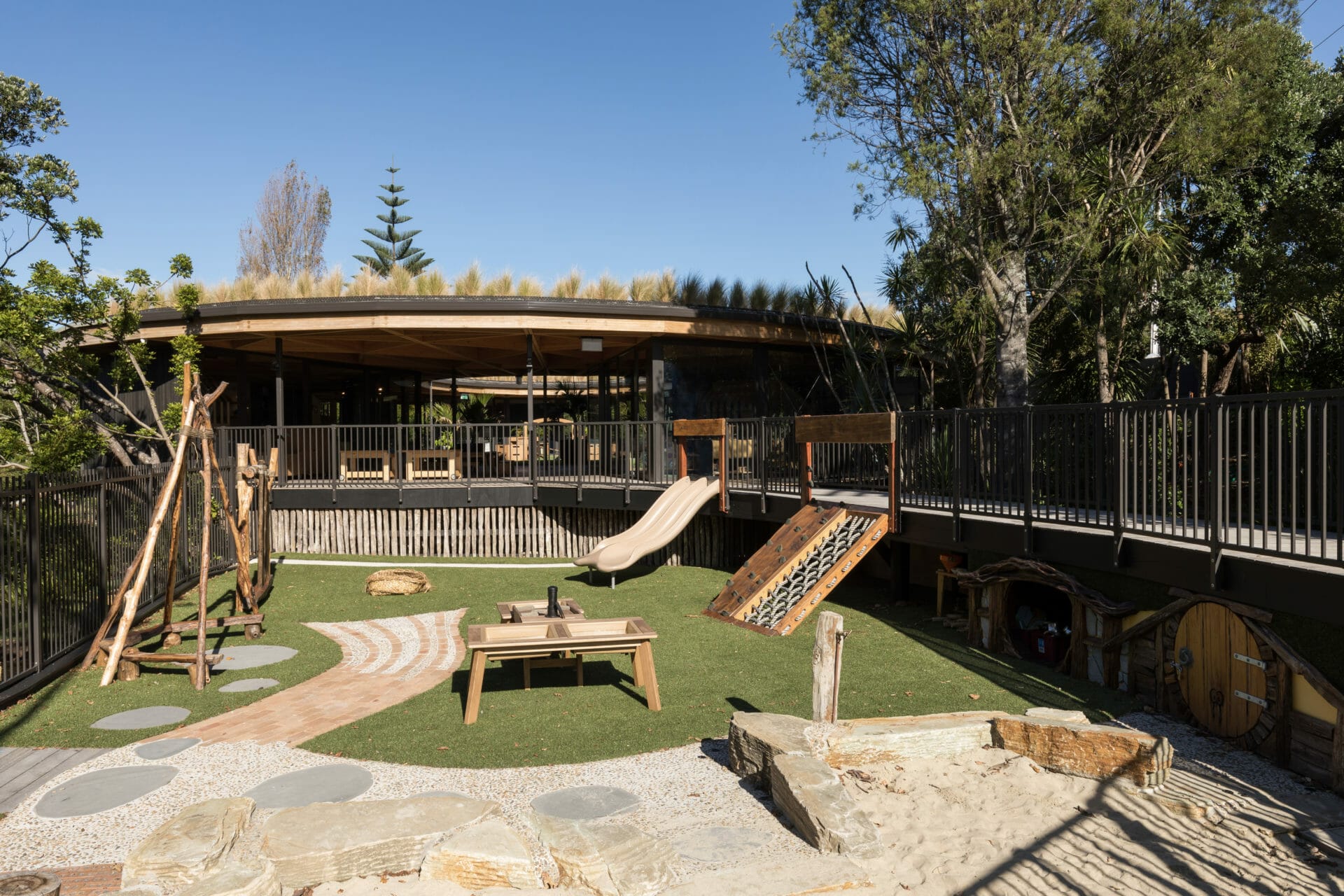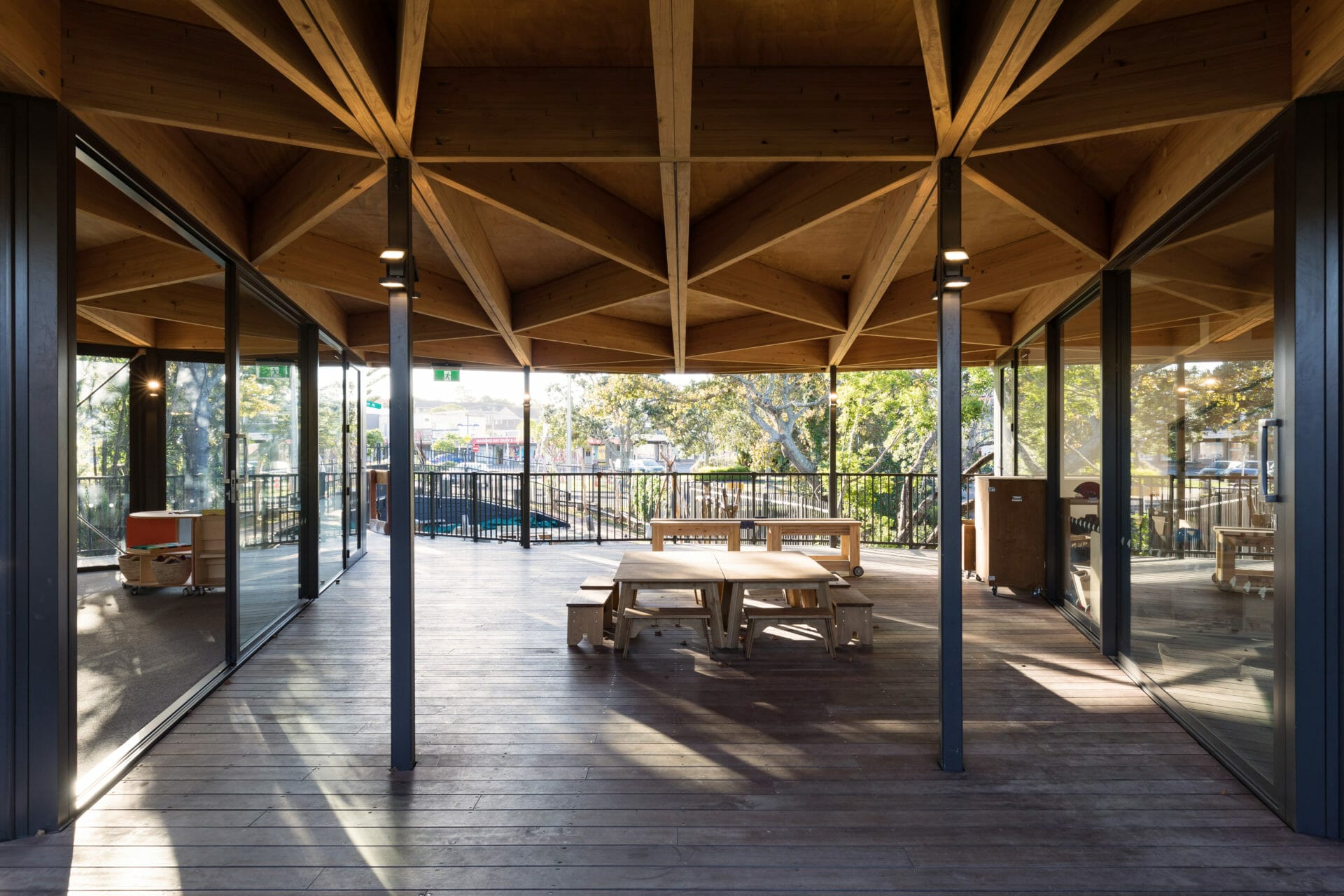 Roof and wall insulation lowers heat loss well over the building code minimum with the use of low-e glazing. Qualities that make this a sustainable design are the use of low-wattage LED lighting, recycled house materials in the playground, and an extensive landscape around the building and on the roof that enhances biodiversity.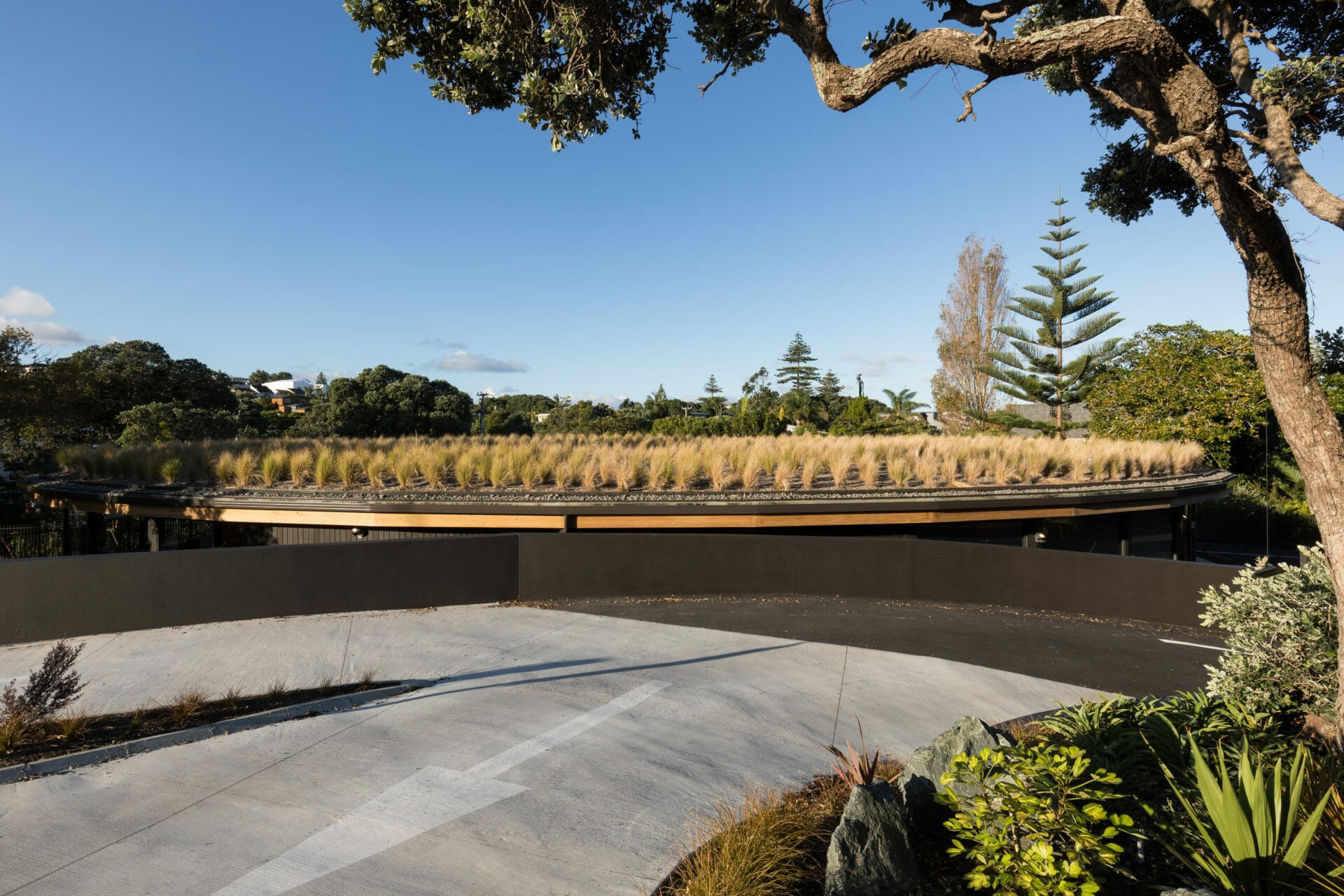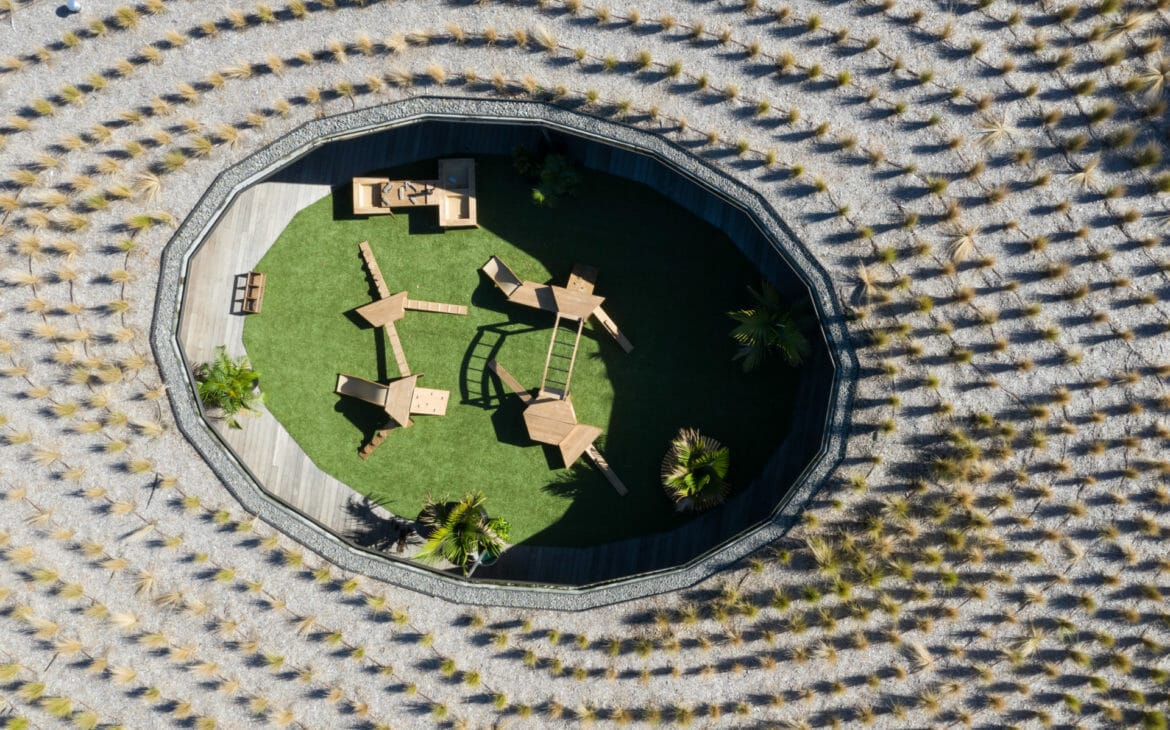 The building is also planned in a way that only required the removal of three trees that were replaced with newer and a larger number of plants. What comes across as a restaurant or bar is the unique design that is adaptable for the future if childcare is not a viable option in the space.
The centre accommodates 100 students at the heart of Mairangi Bay offering them an experience that makes them a part of nature and also a part of the bespoke architecture.
Fact File
Name: Kakapo Creek Children's Garden
Location: Mairangi Bay, Auckland, New Zealand
Area: 729 msq
Architects: Collingridge and Smith Architects (CASA)
Lead Architect: Phil Smith
Clients: Kakapo Creek Children's Garden
Image Credits: Mark Scowen, Collingridge and Smith Architects (CASA)