Located in Pune, this 1000 sq. mtr bungalow is designed by Sujata Chitalwala & Ar. Husain Jariwala of Designers Group. The amalgamation of luxury and elegance, the bungalow is designed for a family, who is looking for clutter-free & great place to host guests and family for occasions and celebrations.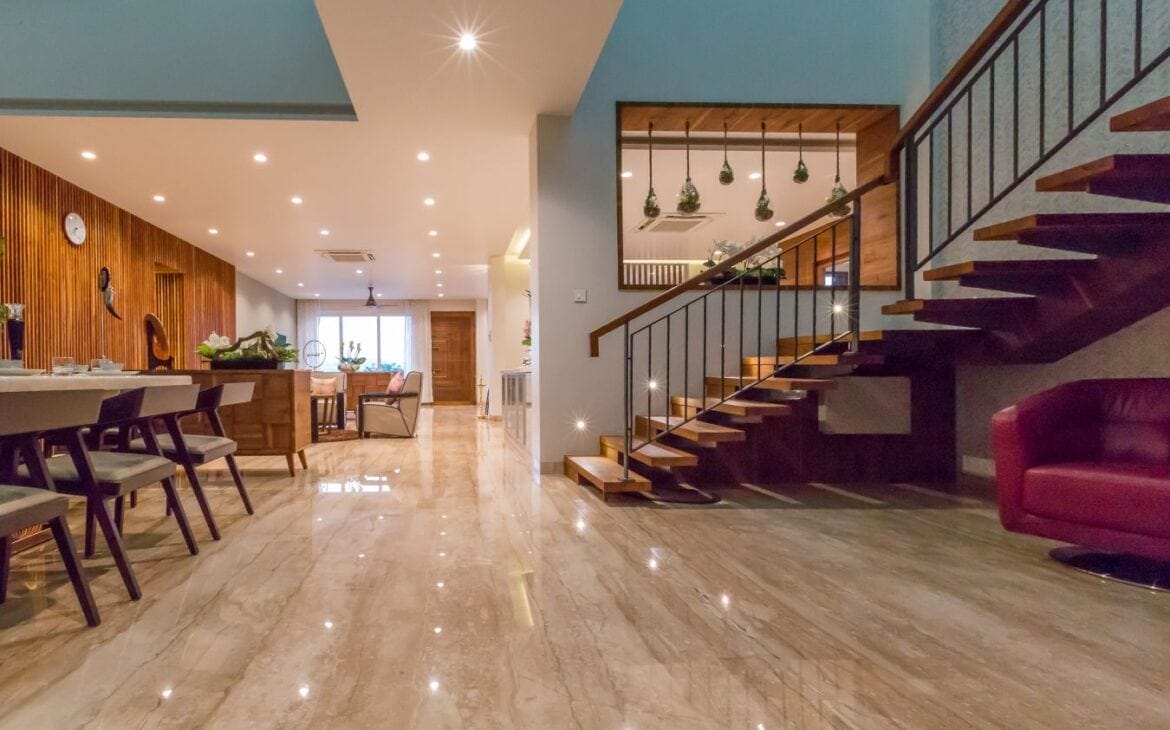 This ultra-luxurious and larger than life biological house retreat with an interesting and charismatic ambiance. The different types of seating in the living and dining area reflect the contemporary sophistication, with a stunning skylight above the dining area as the focal attraction of the setting.
The wall treatment fabricated with wooden louvers lends an elegant vibe while conceding entry to a magnificent bedroom and powder toilet. The four-poster bed, vast study, and comfortable loungers are best to meet the requirement of the user.
The brick wallpaper and wooden flooring are used to show the strong values and grounded character. An artificial green wall with a skylight is incorporated into the washroom.
A glamorous informal seating area on the left of the entrance door reflects valor and amiability. The carpet laid here is made of horse leather. The wooden rafters serve as the backdrop brilliantly installed at an angle allowing the fluidity of the space in terms of vision between the spaces.
The double-height dining area with a background wall displays a flight of butterflies. The blue textured wall is both amorous and picturesque. A gigantic staircase on the left of the dining area leads to the upper floor. A separate area for the theater experience is created with recliners on the first floor.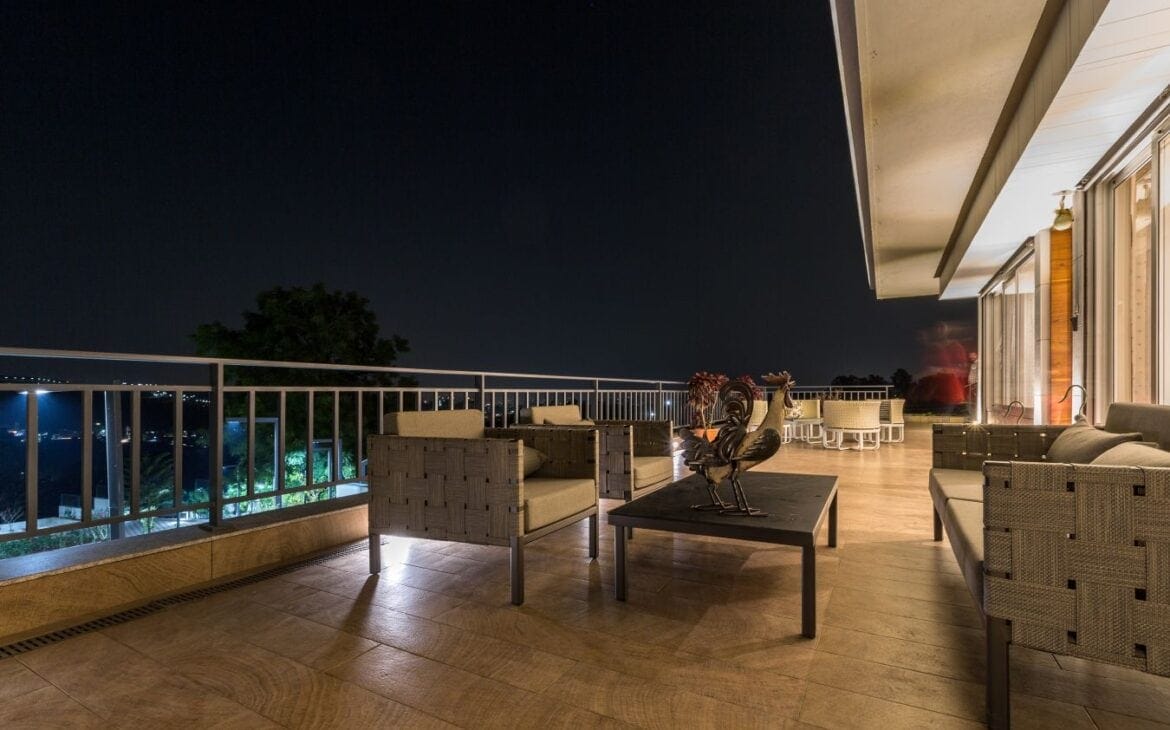 The long Balcony of 50 feet is another attraction of the house that is designed to rejuvenate, as it displays the picture-perfect scenic view of the sunset beyond the lush greens of the backyard.
The bedrooms at the upper level enjoy enormous projections creating a dialogue with the outdoors. The transitional color palette, unique, and purposefully chosen decor elements make this residence truly one of its kind.
FACT FILE
Name: Jagtap Residence
Firm Name: Designers Group
Design Team: Sujata Chitalwala, Ar. Husain Jariwala
Size: 1000 sq. mtr
Location: Bhugaon, Pune
Photo courtesy: Ar. Khozema Chitalwala