Wicker furniture is the best options for outdoor seating. Wicker furniture can be neutral enough to blends with outdoors or stands out in a variety of colors or hues depending on the color scheme for your outdoor. It is far better to have outdoor wicker furniture, which sustains abuse from the rain and other natural elements. Wicker furniture can be meant for indoor\outdoor use depending upon its endurance and strength which ultimately depends upon the material used in its manufacture.
Here, let me explain that wicker actually refers to the name of a weaving process. Once the material is woven, the weave itself increases the strength of the material dramatically in toughness and durability. Outdoor wicker furniture is suitable for all types of weathers and climates.
Indoor wicker furniture is made using either natural\organic materials (variety of vines, reed\grass, and willow, bamboo or rattan plants) which are pliable and durable. If you are buying wicker furniture woven from natural materials, the furniture can be lacquered to avoid water and mold. Still it is better that furniture made from these natural materials should not be placed outdoors, as it may be susceptible to natural elements like moisture and excessive sunlight can cause deterioration, rending the furniture useless.
Outdoor wicker furniture is made mostly using resins and synthetic vinyl. Resin wicker is naturally water resistant as it is made from PVC or other synthetic material which looks similar to natural wicker but does not develop mold or mildew. This furniture can withstand natural climatic elements such as moisture, rain, hailstorm, the sun and extreme dryness, cold or intense heat. This simply means that this furniture is hardy, durable and has a long lifespan.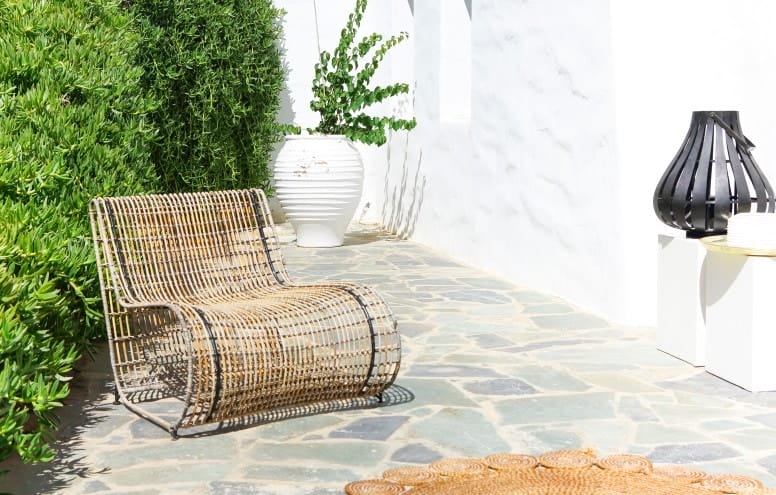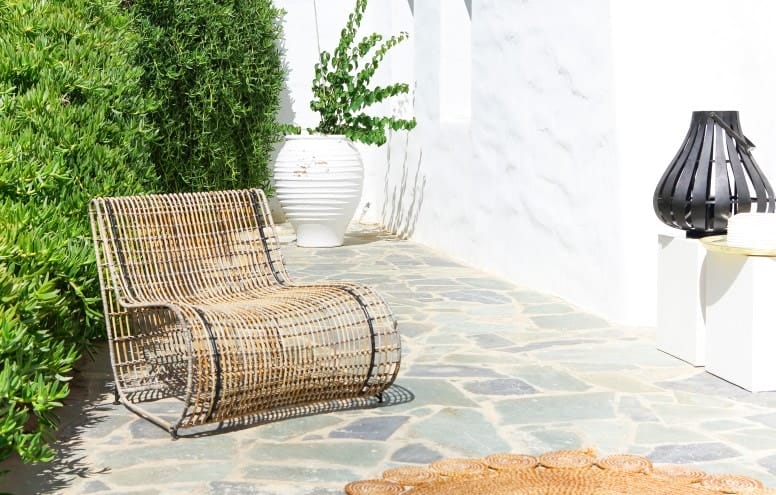 Caring for Wicker Furniture
Outdoor wicker furniture requires only a minimal amount of maintenance. It needs to be cleaned periodically with a garden hose or wiped with a damp cloth or even washed when it gets excessively dirty using mild dishwashing soap. For better keep of the furniture best is to keep it under a large umbrella out of direct sun as it may cause splintering of wicker or wipe it after rains. It needs touch-ups from time to time can keep it looking fresh for years even though it does not need extensive repairs as it is durable, but you might have to replace it if it gets bent or broken.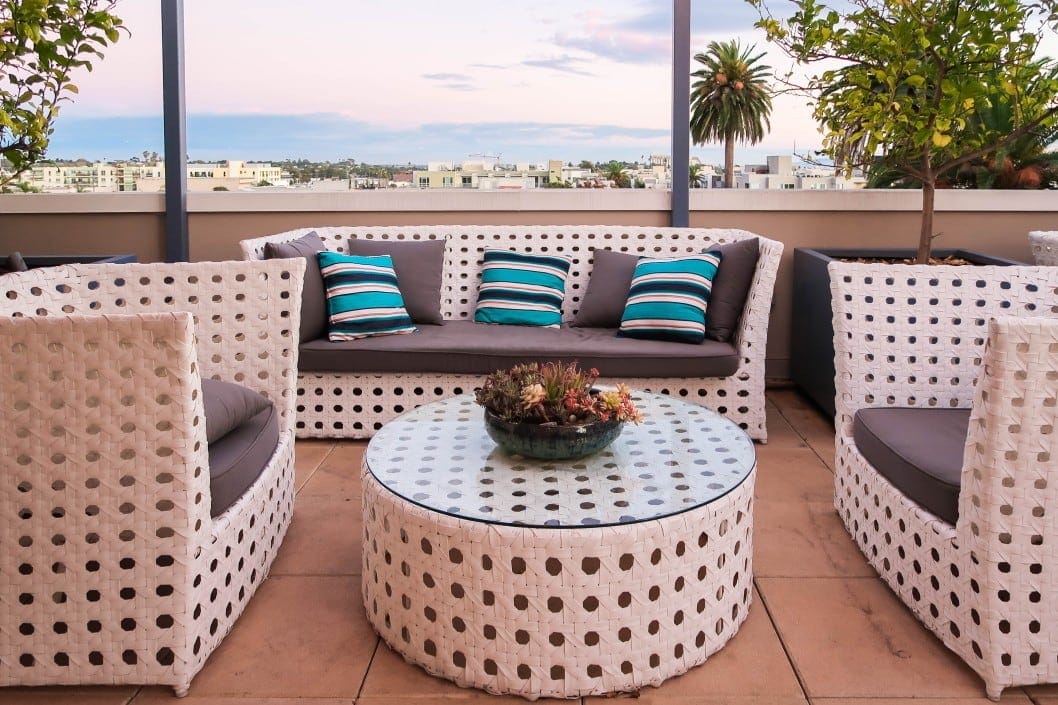 Disadvantages of Outdoor Wicker Furniture
When buying wicker furniture pay attention to the weave and ensure that it is it's well crafted. Loose weaves can unravel later and these loose weave can be very uncomfortable, scraping people as they pass by the furniture or poke or scratch those who sits on it. Also remember that Wicker furniture isn't very comfortable for seating, so while buying it choose comfortable foam cushions, extra throw pillows and other cozy accessories.
But despite this, Resin wicker furniture is still the perfect choice for consumers who want affordable, high-quality, durable, attractive, and is a great choice as the furniture is steady, light-weight and yet balanced which makes it safe to be used by children; they will not get hurt if they tumble from it.