Orange Tree, a renowned lifestyle brand known for its contemporary furniture and lighting, has set out on a new venture to make the transition into the most challenging season a little easier with their latest capsule furniture collection. This exquisite collection showcases a range of comfortable chairs and sofas, complemented by stylish coffee tables, all presented in a soothing color palette of serene pastels fused with modern designs that infuse a vibrant touch to the season.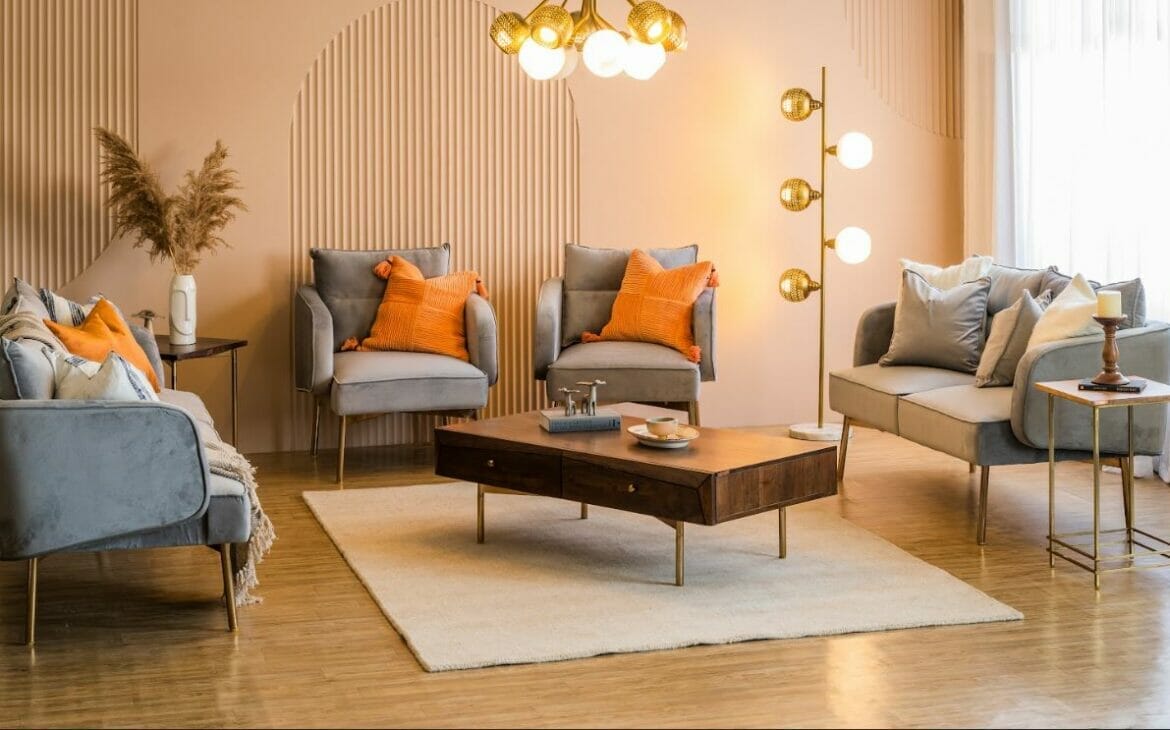 Hailing from Jodhpur, Orange Tree has skillfully crafted this elegant ensemble, creating a haven of relaxation amidst a tranquil lounging oasis, offering respite from the scorching summer heat. The collection epitomizes a sense of unhurried tranquility, capturing attention with its understated yet captivating forms and invigorating contemporary atmosphere.
In the realm of serene simplicity, the Daburu lounge chair showcases a pearl grey hue, enveloping its minimalistic silhouette. Elevated gracefully on sleek and slender legs, adorned with a refined powdered black finish, it beckons one to indulge in moments of serene tranquility. The Katashi lounge chair, with its feminine and curvaceous profile, reigns like a throne on its charming metal legs, finished in an endearing black tone. It promises unmatched comfort in a delightful combination of grey and mint green.
As plush as it is captivating, the Maru lounge chair entices with its curvaceous arms, inviting solitary moments of quietude. Its sturdy wooden legs, boasting an autumn brown finish, harmonize with the upholstery options in calming grey, earthy pastel green, and coral pink, exuding an aura of serene serenity.
Elevate the ambiance of your sanctuary with the captivating Barcelona sofa, designed to infuse an air of sophistication and intrigue. Its harmonious blend of light and captivating angles creates a debonair and moody vibe. Supported by a wooden frame and adorned with a soothing grey upholstery, this sofa offers a languid and inviting seat, complemented by the allure of gold-finished mild steel legs.
To complete the ensemble, the rounded Mira coffee table adds an art-deco touch to the space, speaking a language of timeless elegance. Additionally, the slender and versatile Jasper nested tables bring a sense of lightness with their clean lines and airy dimensions, adding an artistic element to the room. These pieces are adorned with a natural eco-friendly lacquer, providing a flawless finishing touch that embraces sustainability.
According to Mr. Gaurav Jain, the Founder and Creative Director of Orange Tree, the vision behind crafting this collection was to offer cozy and comfortable furniture pieces that enable individuals to stylishly retreat indoors and escape the summer heat. By utilizing materials and adopting processes that align with their unwavering dedication to the environment, Orange Tree aims to create designs that are not only distinctive and enduring but also exude a sophisticated urban charm.