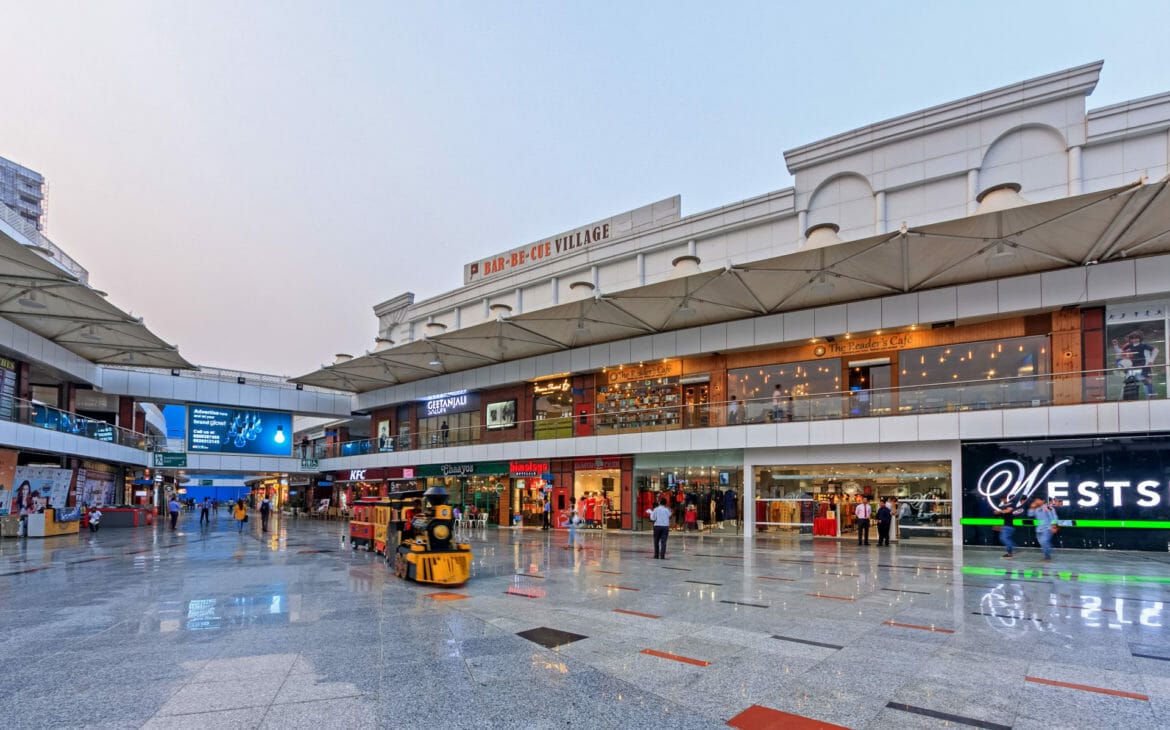 With a population of 0.4 million, Indirapuram is one of the most thriving towns of Delhi NCR. The area has seen a surge in commercial developments and real estate projects that have helped cater to the growing needs of the population. Most of these developments aren't cohesive or unified, leaving very few choices for residents when it comes to entertaining themselves or socializing with others.
The project designed by Gian P Mathur and team spread across 12.5 acres which offers larger canvas to design market expectations and the nearby social experience, reflecting the traditional ethos of life. Indian Bazaars are a highly popular shopping option that also serves social purposes, bringing together a series of shopping street-esque areas with open courtyards full of life.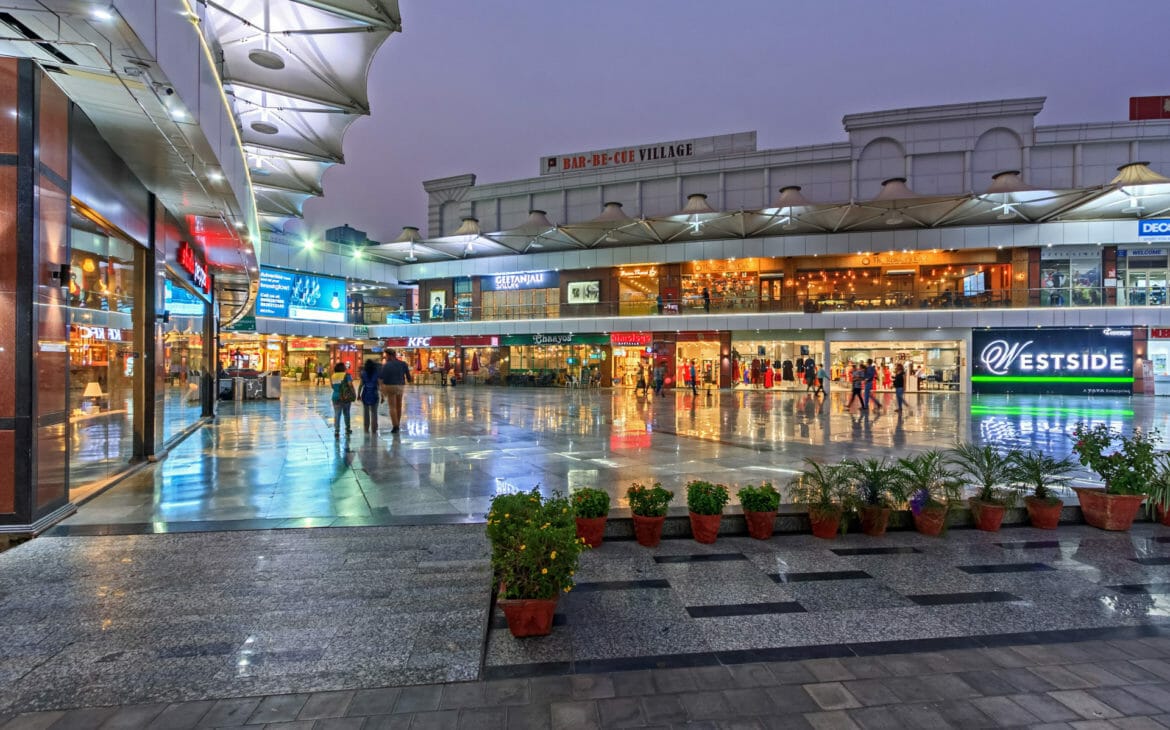 A mixed-use, organic urban form inspired by Indian street markets is tied together by a network of streets and chowks within the development. These chowks serve as places where social interaction occurs, thereby acting as landmarks which can be used for navigation through the built fabric.
A vibrant mix of retail, food and entertainment spaces can be found in this development. The site enjoys a central location, as it is in close proximity to all the major large-scale residential developments. Zoning has been approached in a contextually relevant manner, where the edge facing the road on the south has been rendered as a porous and inviting plaza, creating space for people to congregate year round.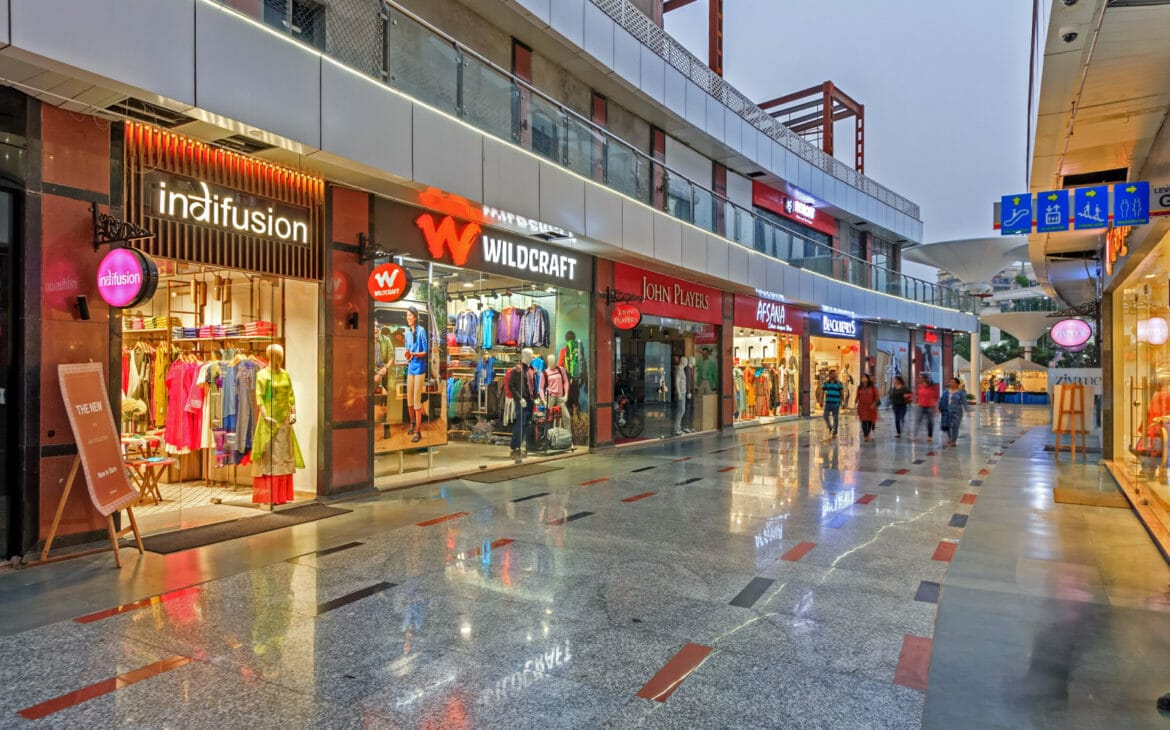 Towards the west, the entrance to the residential and commercial compound has been clearly demarcated in order to avoid confusion, as marked on these site plans, and create a flowing movement pattern which makes room for a car park. To the north of the site is a large neighborhood green development where an educational institute will be built – towards the north-eastern edge. The south-west corner will be highlighted by a seventeen-storey high service apartment tower which works as a 'visual marker' for this development.
An event plaza is a creative addition to the existing design. By implementing this feature, an international feel has been introduced into the project, which reflects customers' interests towards international foods and music. The interconnected streets and 100% pedestrian design of the place, makes it a preferred location for gatherings and celebrations for families across all age-groups, all year round. The connectivity of the event plaza to streets, makes it very convenient for large gatherings, as the population flow gets evenly distributed in these streets.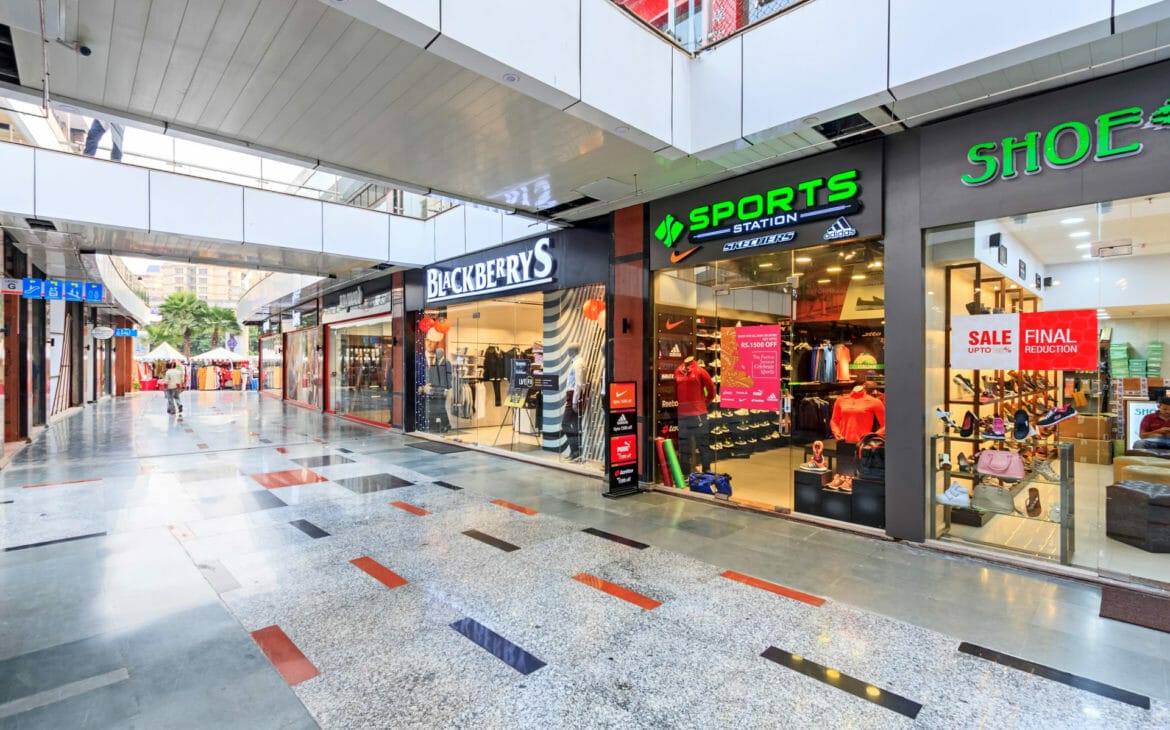 In addition to this, the open-to-sky street style shopping experience doesn't make these spaces very crowded. Curved walkways give off the illusion of soft enclosures unlike typical, completely open-to-the-sky areas, and the plaza space flows so well from one plaza to another that our customers don't realize they're walking much farther than it would seem if it were entirely flat without any curves. Connecting bridges are designed at various levels of the retail spine, creating a visually pleasing pattern in the form of varying levels. An entrance plaza curves inward to a narrow space at the center before flowing outward into an event court that adds interest for customers who need quick access to your products.
The central spine of the entrance is designed with water features that help keep the space cool. The design also creates an elegant atmosphere that sets the stage for a relaxed mood. The courtyard spaces with interconnected streets provide a refreshingly open atmosphere to promote visibility and enhance engagement. This makes them a prime location for special events such as weddings!
Overall, the project has established itself as an incredible hub of celebration. It is a great place for families to spend time together and to do things that are non-traditional. This space enables people from all walks of life in East Delhi and Ghaziabad, specifically those who might feel left out or may be inexperienced when it comes to fun things to do, and gives them lots of opportunities to make new friends, try new activities (some they may have never known even existed), and learn about different cultures through exhibits.
Fact Sheet:
Project Name: Indirapuram Habitat Centre
Design team: Gian P Mathur, Amit Singhal, BikramNegi, Raj Kumar
PL/ FF/ Electricals Consultants: SONI CONSULTANTS
HVAC Consultants: ABN ENGINEERS
Built-up area: 17, 70,245Sq.Ft. (Including Phase 1 & 2)