As we commence towards cosy winters, it's a good time to invest in some cozy quilts and cushions for the cold days. Textiles are one of the most acclaimed forms of art that have accumulated various expressions like weaving, knitting and embellishments to produce a complete fabric. Home fabrics inculcate every of these techniques which brings us closer to the versatile nature of these fabrics and remodels the product. The home decor and furnishing studio has set a benchmark in the fashion industry through their phenomenal fabrics and designs that uplifts us in the most loved space we call home!

For decor and art lovers like interior designers, architects and stylists, cushion works like a therapy where they have a freedom to explore their artistic flair. Cushions have been one of the most fascinating parts of the upholstery styling that provides the warmth of the cosiest quilts. Ever since the establishment of textile fabrics it's been an integral part of the living.
Pune based textile studio Ikka Home of upholstery stylings brings cushions with promising details and bespoke design, seeking the beholder through its visual charm. Rutika Jain, founder of Ikka Home has transformed homes with alluring fabrics that have won hearts. A visual artist and a textile designer, she runs her studio called Ikka Home where she spaces into a cohesive ambience by using textiles to add aesthetic and practical elements to interiors. Designs are geared towards creating the best experience possible within the space that has been given over to them with warmth, comfort and balance.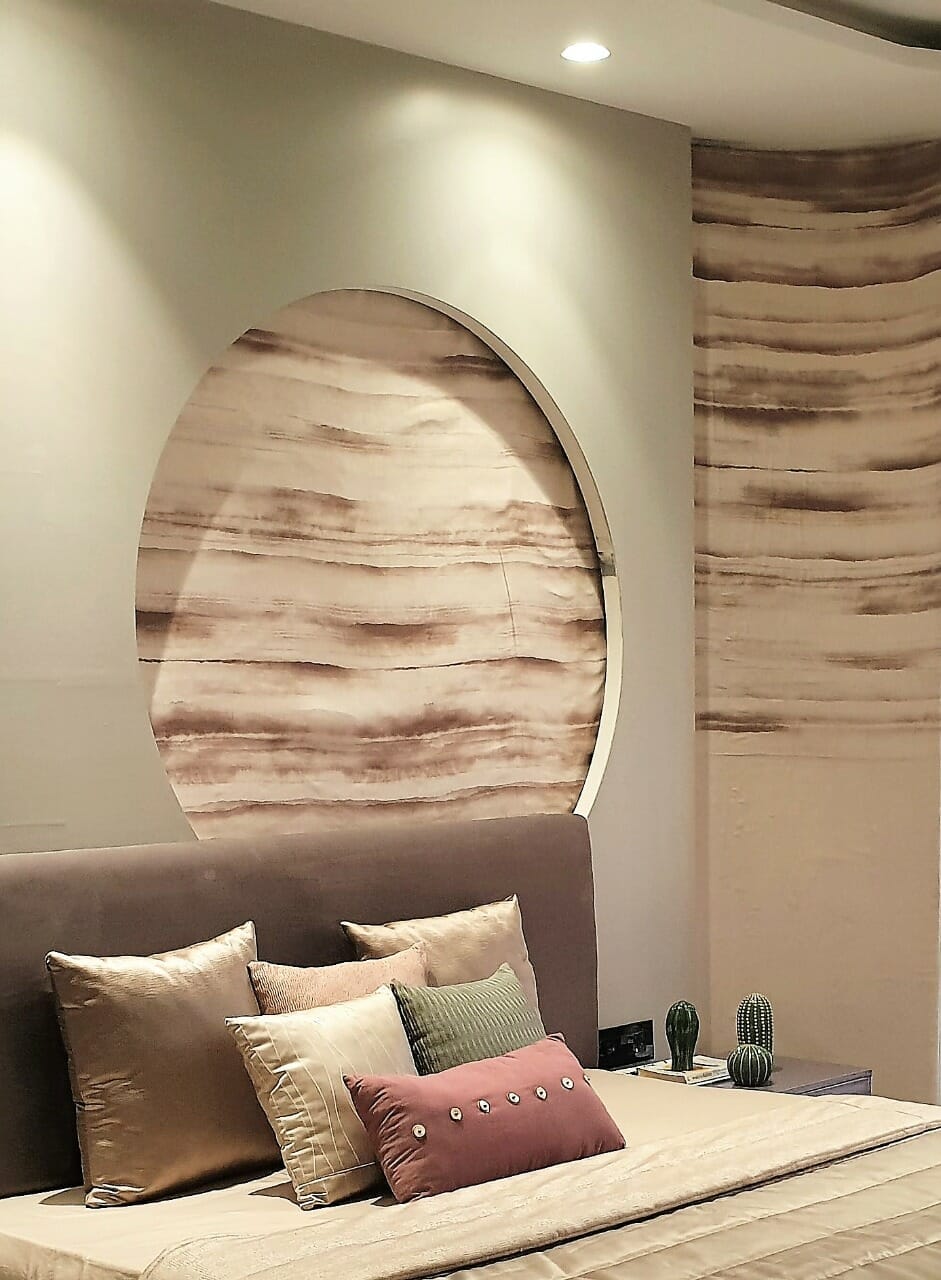 Today, Ikka Home is one of the leading faces of the styling and home decor industry. Based on the principles of layering, Ikka Home combines a range of furnishing styles, fabrics and textures into one aesthetically pleasing product that completes the vision that an interior designer or architect may be aiming for. Styling and comfort being prime focus of Ikka Home, it envisages harmony to the space through the textures and fabrics used throughout the room. Designs are geared towards creating the best experience possible within the space that has been given over to them – filled with warmth, comfort and balance.
Rutika Jain journey to Ikka Home has been elevating through her experience around the globe. Born in Pune, she completed her education in design at Srishti School of Art and Design, Bangalore, with her final project from University of Ljubljana in Slovenia. After her specialisation in textile design she has worked across the globe with some fabulous designers. Her work was acknowledged at Elle Slovenia Fashion Week, where her textile project talked about inspiration of forms inspiring interiors and lights. She honed her skills and learned how to manage the varied concepts designers presented to her while mending and styling into beautiful masterpieces, hustling through many challenges, learning more about material, skills and dealing with various people of diverse backgrounds, ages and professions making each experience unique.
Ikka Home, once a home studio that has created textiles of fine design for numerous homes, is a celebrated brand of the industry. At Ikka Home they take pride in their attention to detail and aesthetics. Customising fabrics as per the design and client's taste, Ikka Home has won hearts through their intense dedication and detailing in the products. Ikka Home strives to create a space that is classy yet reflecting the client's unique personality through their bespoke designs.