There is something fascinating about celebrities and this curiosity leads us to peep inside actor Hrithik Roshan's plush sea-facing bunglow Paras. The sea, the idea of travel and family inspire the design and palette of the home.
This sprawling house worth 500 million rupees is spread approximately across 3,000 sq ft, originally a 4 BHK, it has been broken down into a den and two bedroom, located in the affluent Juhu areas with an unrestricted view of the Arabian Sea. Paras has been designed by architect Ashiesh Shah to reflect the actor's lifestyle and the needs of Hrithik's two boys, Hrehaan and Hridhaan.
Here's an inside look at Paras(Hrithik Roshan's beach house):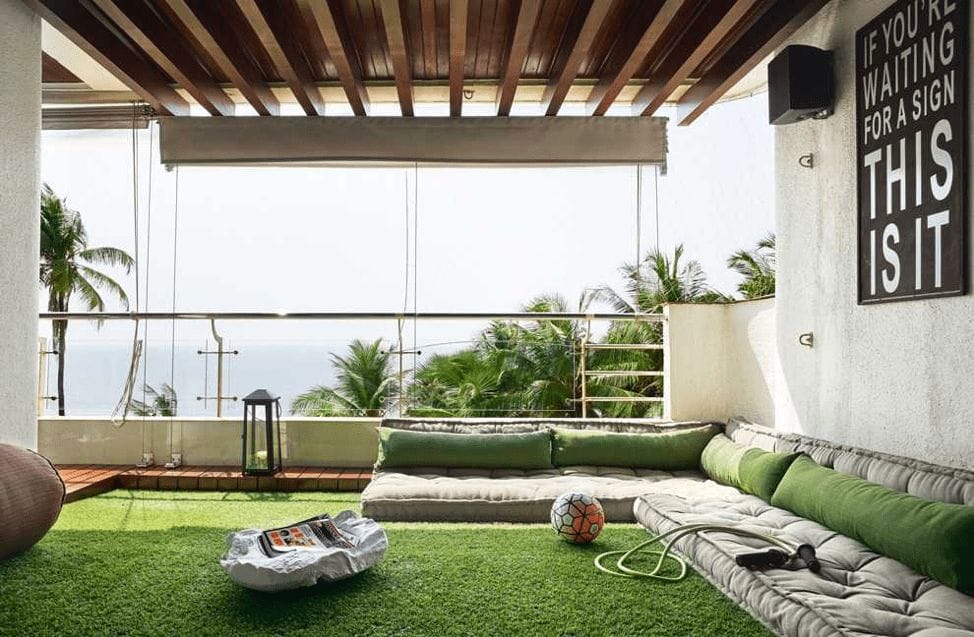 The gorgeous beach house offers a scenic view of the Arabian Sea. Hrithik reveals that building Paras was all about discovering myself, an exploration of "manifesting outside what I felt inside." Apart from the fact that it's an island of calm, Hrithik Roshan's home, Paras has been the perfect retreat during quarantine.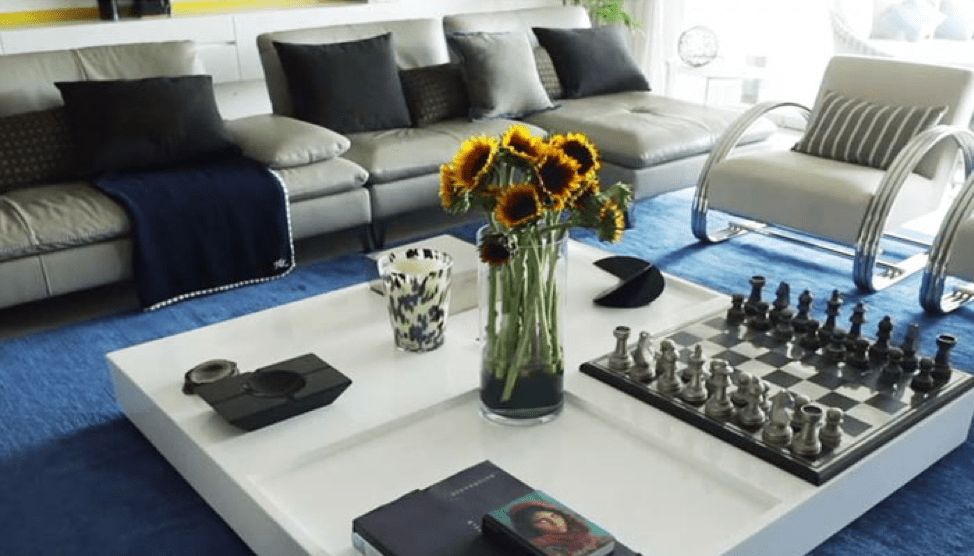 Paras is painted in dominant hues of blue; as the blue of the sets of Ashutosh Gowariker's Mohenjo Daro, in which Hrithik plays an indigo farmer spills over to the blues of his home. "On day, while washing the pigment off from my hands, I realized the color I'd been looking for was certainly not cerulean, nor turquoise, something in between, " said Hrithik.
A section low couch by Roche Bobois, chairs by Simone and a custom carpet from Jaipur dominates the living area.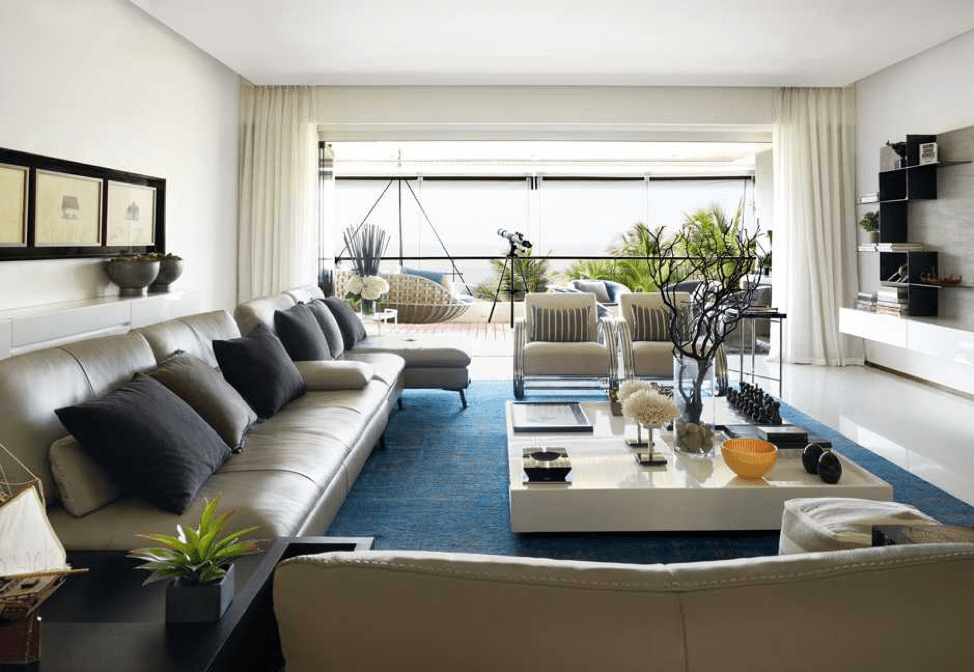 Paras has been designed by architect Ashiesh Shah as per the specific customized request of the actor.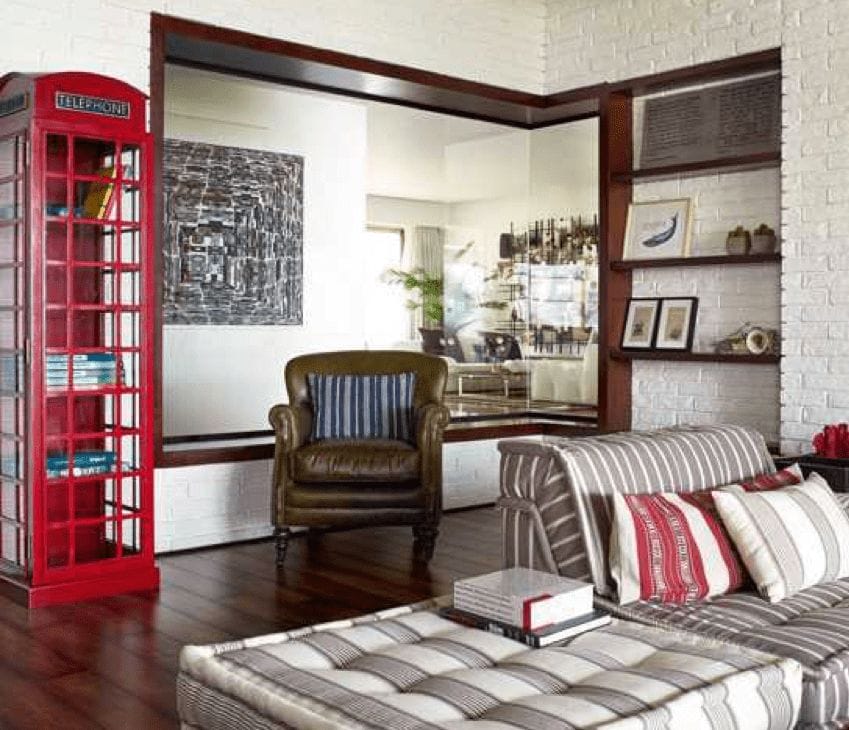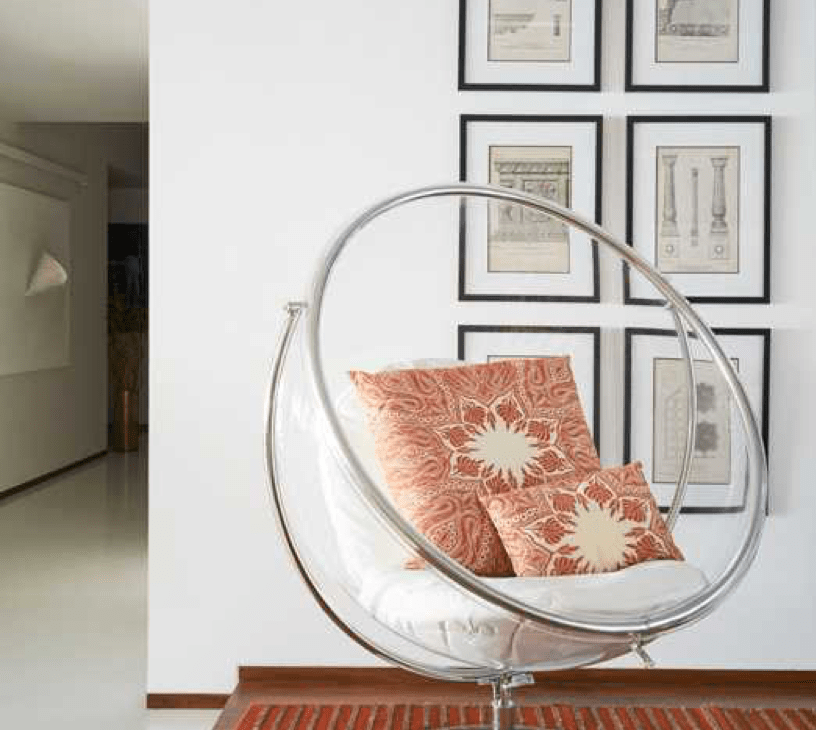 Family wall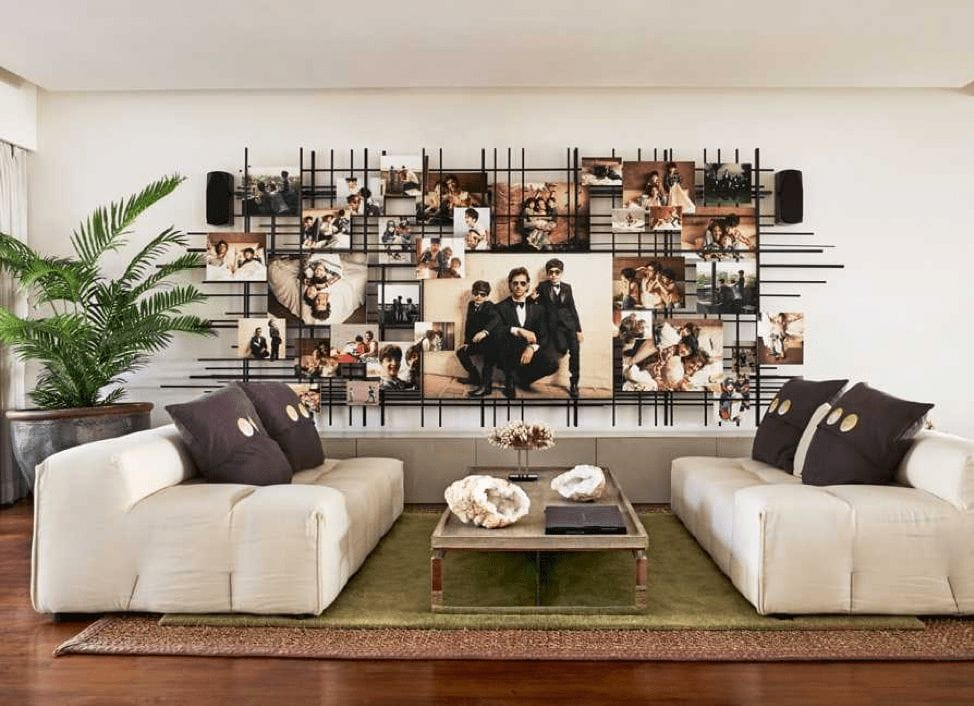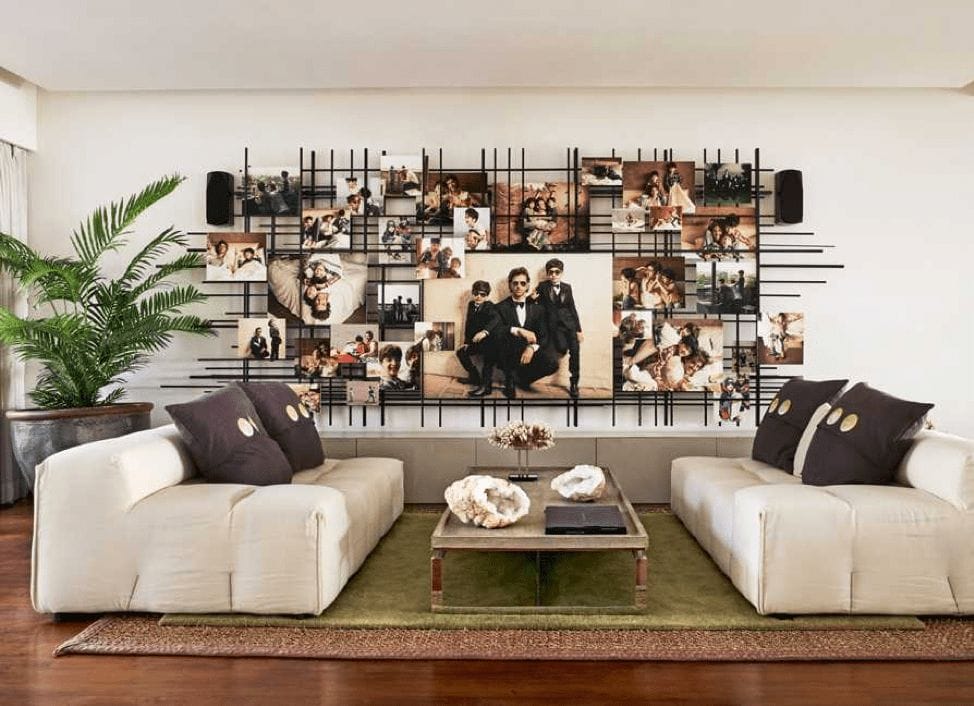 A prominent feature of Paras is a wall in one corner of the living room, with infinite family photos mounted on a moveable grid. "These family photos deserve importance," Hrithik said. This living room has B&B Italia couches adorned with Kelly Hoppen cushions.
Adjoining the living room is an enclosed green space with seaview, also spot quirky quotes all around Paras that mark their presence.
The sprawling den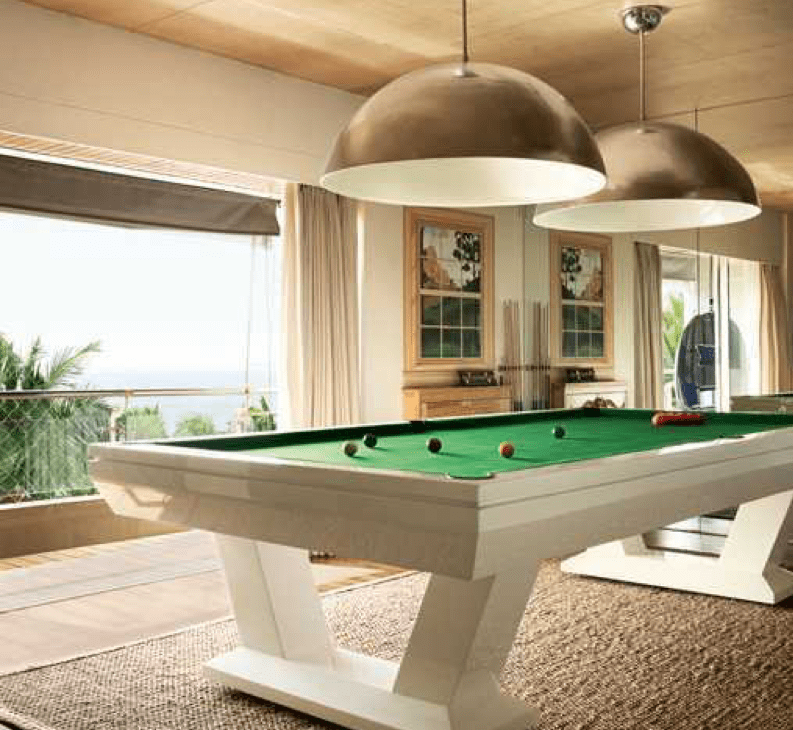 In the sprawling den bathed in neutral colors, adjoining the living room, where the lives of the three Roshan boys intersect, there's a foosball table, a billiards table and a vending machine that dispenses chocolates
There are stacks of bound scripts and tomes on moviemaking in the home office along with a life-size graffiti by Daku—who Shah calls the Banksy of India. On weekends Hrithik Roshan projects movies on a whitewashed brick wall. It is here, says Roshan that he gets to see the lion's share of the weird and wonderful quotes.
A patch of wall near the billiards table is adorned with a quote "'there are two sides to every story" printed back to front — it reads straight in the mirror.
There is no fixed dining spot in Paras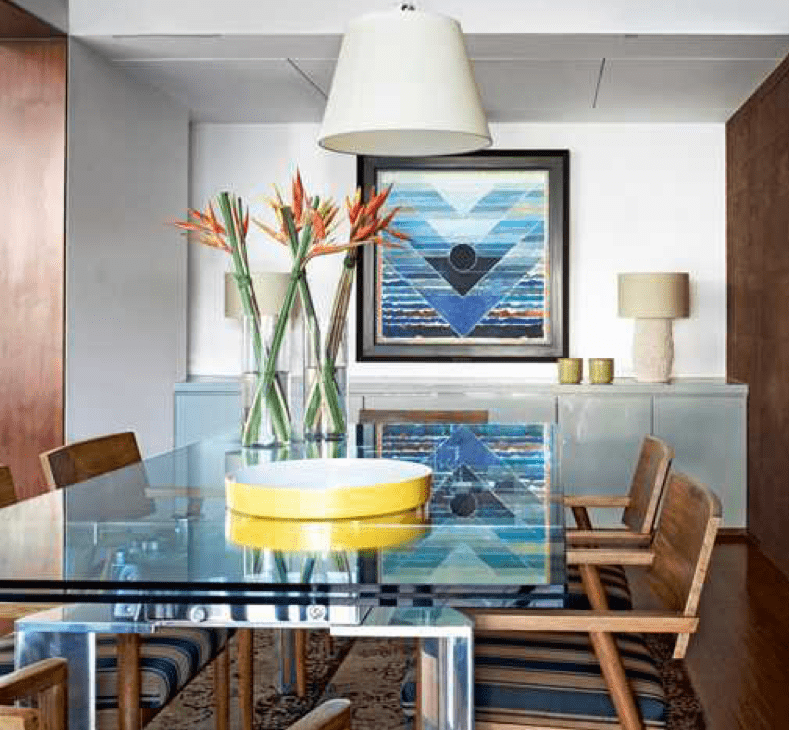 There is one house rule at Roshans to have no specific dining spot; even though the dining room has a swanky Astrolab glass table by Roche Bobois and an imposing Raza. A foldable table is set up wherever the children fancy, right in the middle of the living room or terrace or Hrithik's bedroom as this is his way of telling the children to think outside the box, imagine endless possibilities.
The boy's room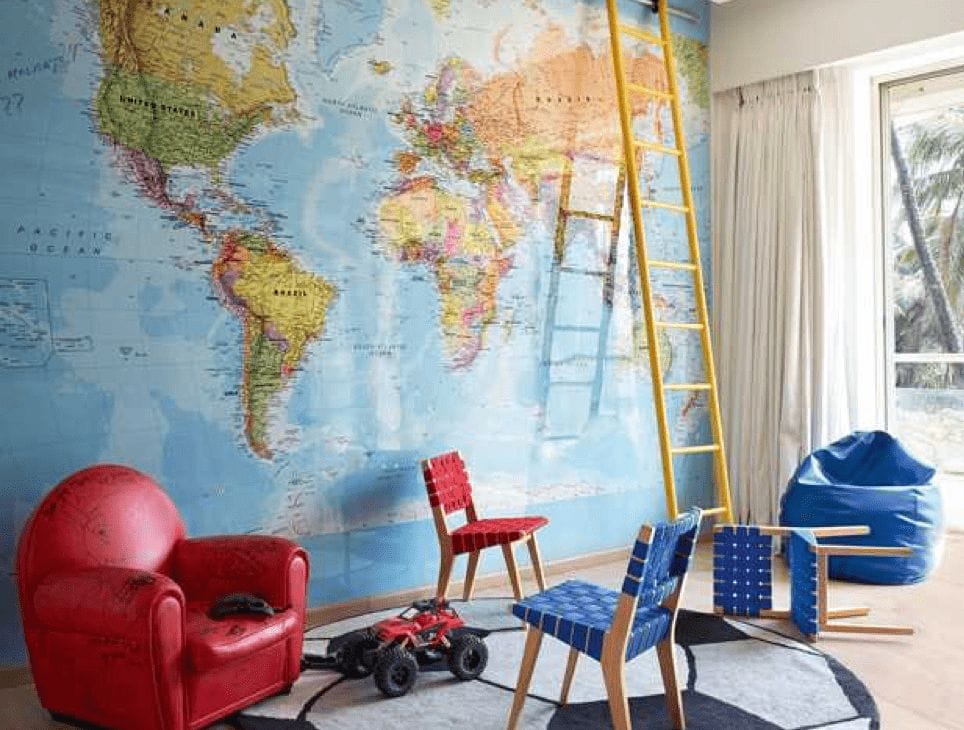 The boys' room features some fun giving coaches and a globe-inspired wallpaper.
The furniture was bought by Hrithik Roshan during his couple of expeditions to stores like Aati, Nautica and THE One in Dubai while others are from his former sister-in-law's eponymous home store, Simone. The accents in Paras are all nautical, from the delicate corals or the driftwood-and-acrylic stools from the French brand Bleu Nature or the wooden sailboat from Mauritius.
His favorite spot in Paras
He insists "isn't one chair or room but the whole house which calms him down. He trails off by saying that "this is what homes are all about— to make one feel safe and secure. I have this to come back to after all I trade off my comfort and my privacy on sets and locations. It's like a bird that gathers little twigs to builds its nest…".
Credit Picture: The News & Respective Owners