House of Knots has unveiled three rugs in collaboration with architect Manish Choksi of Design Core Studio, in the exclusive collection titled "The Asymmetric Project ". With an intent to reimagine shapes and form, these quintessential rugs break the mainstream designs and silhouettes. The hand tufted rugs using fine wool by experienced artisans are art for the floor.
One of the rugs maintains a balance and creates harmony in an unorthodox blend of geometry in the name Bombay Velvet where the square, circle and rectangle come together with a flair of whimsy in refreshingly subtle greys juxtaposed with brilliant red and vibrant blues. A cotton fringe gives an extra dimension to this innovative rug.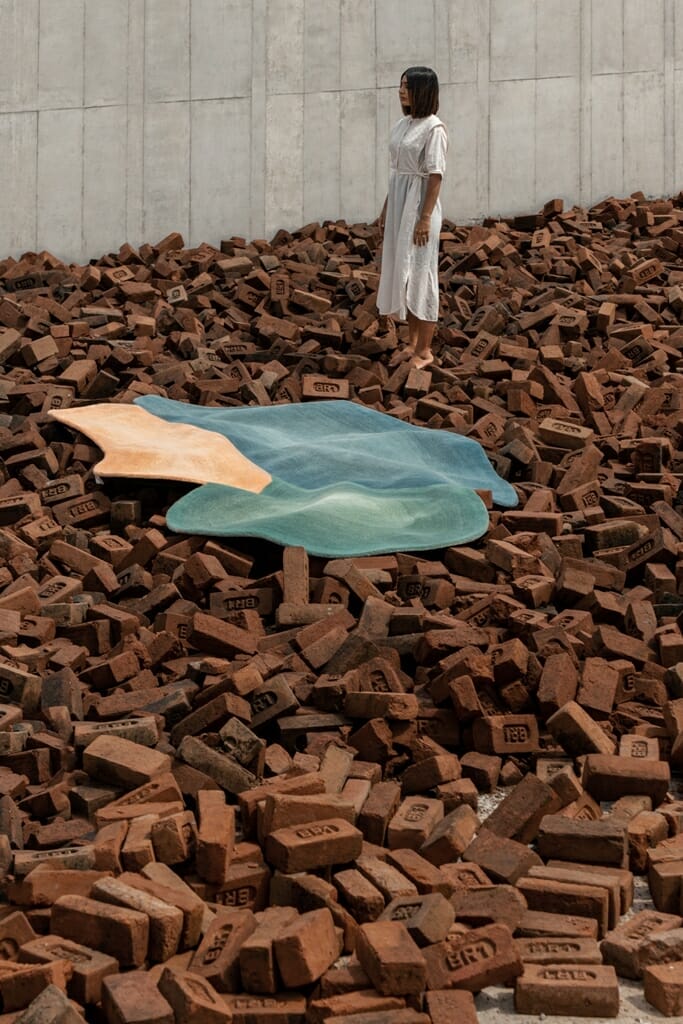 The Speckles of Life is a pastel pink statement piece in a unique L shape that makes you stroll through the tranquillity of your personal space. The rug is speckled with abstract motifs in pops of pastel hues, it gathers the magic of simple things while expressing life's unpredictability. Glamorous in a delicate colour palette and emulsion of three corresponding erratic shapes, Spheres of Artistry is an artful, soulful rug that personifies style and sophistication. An Intriguing pattern that has the potential to define and enliven any minimal or bland interiors with its underlying boho allure.
The strong graphic and conceptual approach of architect Manish Choksi fills the void between the intriguingly paradoxical concept of perfection and brilliant curation in these contemporary rugs. The rugs capture the contemplative aura of seemingly perfect geometric shapes to create an abstraction that feels recognizable and radiates with an asymmetrical rhythm and subtle chaos.