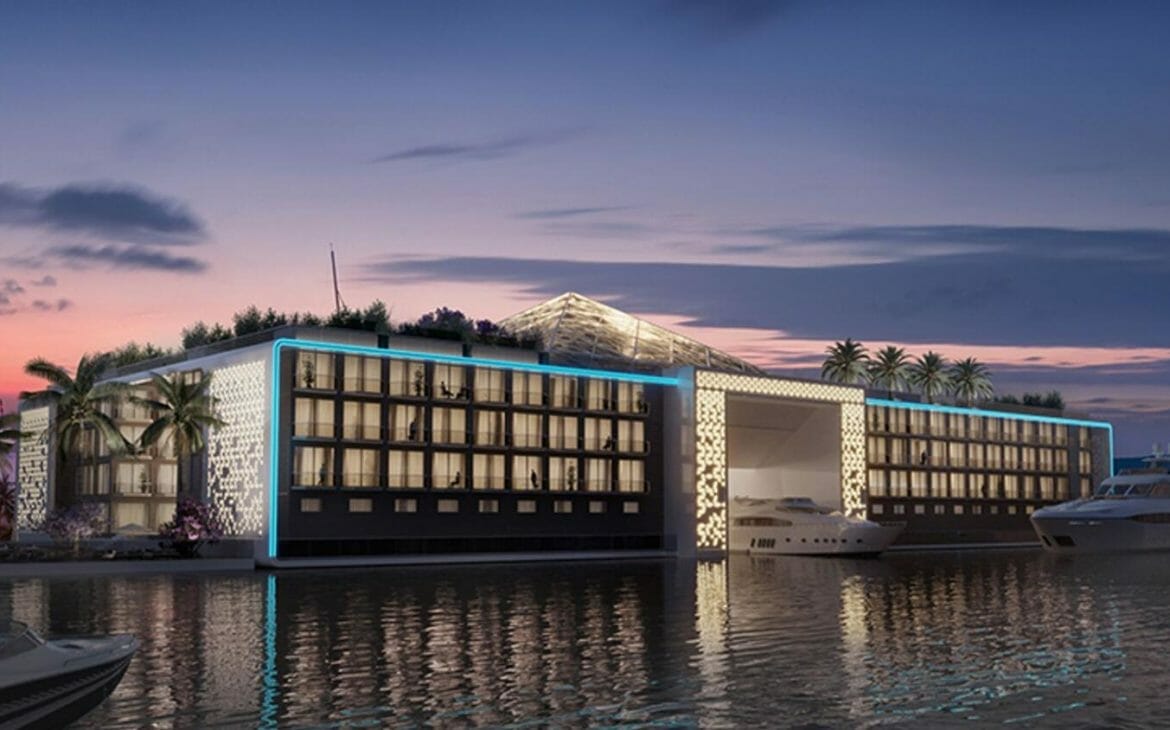 The Sea Palace project is the ultimate combination of luxury and adventure, guaranteeing a unique and exciting experience for vacationers. The Emirati ship-building company Seagate Shipyard announced the Sea Palace project, which consists of a luxury hotel surrounded by six floating and moving houses. The AED 600 million project will have shaft motors and hydraulic systems that resist wave movements.
The project is the first of its kind in the UAE and marks an important step in the country's progress toward becoming one of the top tourist destinations in the world. A perfect blend of modernity and tradition, Dubai offers visitors an unforgettable holiday experience.
Located just off the coast of Dubai, the United Arab Emirates, Neptune is a one of a kind structure that stands on six large pontoons, or floating platforms. Not only is it meant to be a functional home where people can live, it's also the first of its kind in many ways.
The project is 65 percent ready, but the buildings nearby are in the final stages of construction. Not only is Neptune one of the floating buildings, it has already been sold to a United Arab Emirates businessman, Balvinder Sahni, for 20 million dirhams at a recent event.
The Neptune House spans two floors and has several balconies. The house has an outdoor swimming pool and four en suite bedrooms on the first floor. In addition, the residence has two additional rooms for staff. The house was custom-built to include a grand kitchen and living room, and a glass floor that provides breathtaking views of the water.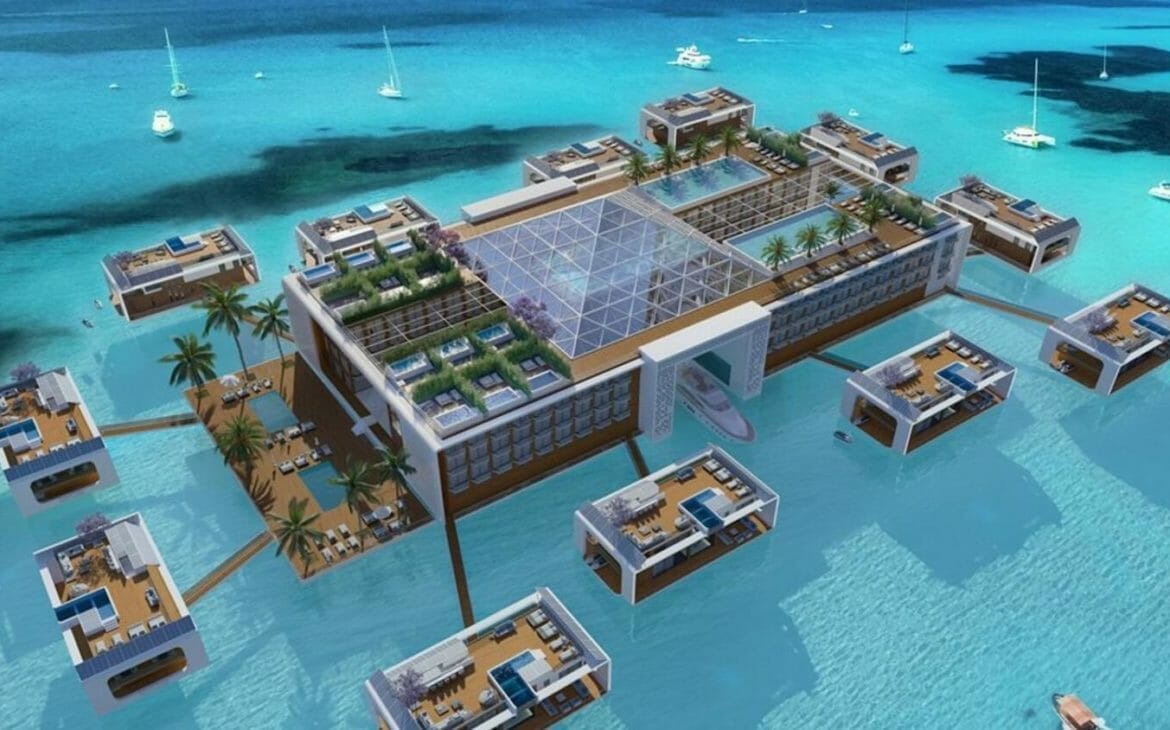 The furniture of this property is designed by luxury car company Aston Martin. The demand for motorsport furniture has increased considerably in recent years and we are delighted to be joining with such a prestigious project,according to Mohammed El Bhawravi, founder of Seagate Shipyard and project executor.