Hardesh and Monica Chawla from the design company Essentia Environments designed a 6500 sq ft home at Magnolias, Gurugram. The client, who wanted to represent his personal statement with its unique design, wanted to make sure that the house they built truly reflects what he was as an individual. The home is overall planned beautifully throughout, and each element brought together by them during design really helps manipulate room design to make it suitable for its occupants. Furniture, textures, color schemes, and shapes are all used to achieve this effect of luxurious, high-end living that makes each space unique.
The entrance foyer is separated from the living areas using glass partitions, creating a seamless feeling throughout the apartment. The marble flooring in the hallway and living areas creates a seamless feel although these spaces feel hardly separate thanks to their modern design. The stonework is a beautiful white stone, with brass inlays that bring out the patterns on the wall panels and accentuate the flooring, making it much brighter. The dining area contains inlay flooring with brass highlights and furniture.
The family lounge has a bar cabinet with individual round and oval shapes that come together to form a piece of furniture that makes an interesting statement. The custom-made bar cabinet is made up of circular and oval shapes.
The master bedroom is well balanced in shades. The floor is covered in Bulgari grey and has a wooden ceiling. The children's bedrooms are done up in clean lines in neutral colours, and feature a few bright cheery accents throughout the room.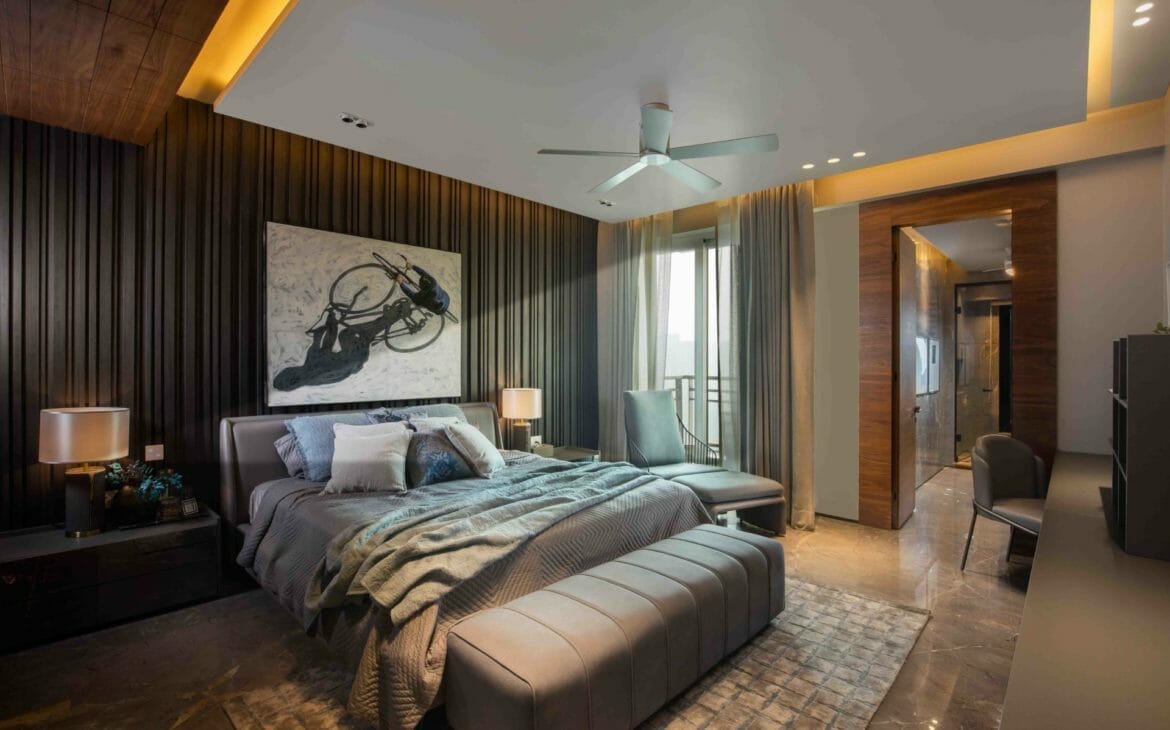 Fact File:
Firm Name: Essentia Environments
Designer: Hardesh Chawla & Monica Chawla
Location: The Magnolias, Gurugram