GharGhar, a renowned brand in the realm of home décor, holds sustainability and top-notch craftsmanship as the pillars of its brand ethos. Recently, the brand introduced an extraordinary assortment of carpets known as the Shadow Collection. These exquisite rugs are meticulously hand-tufted using premium-quality New Zealand wool.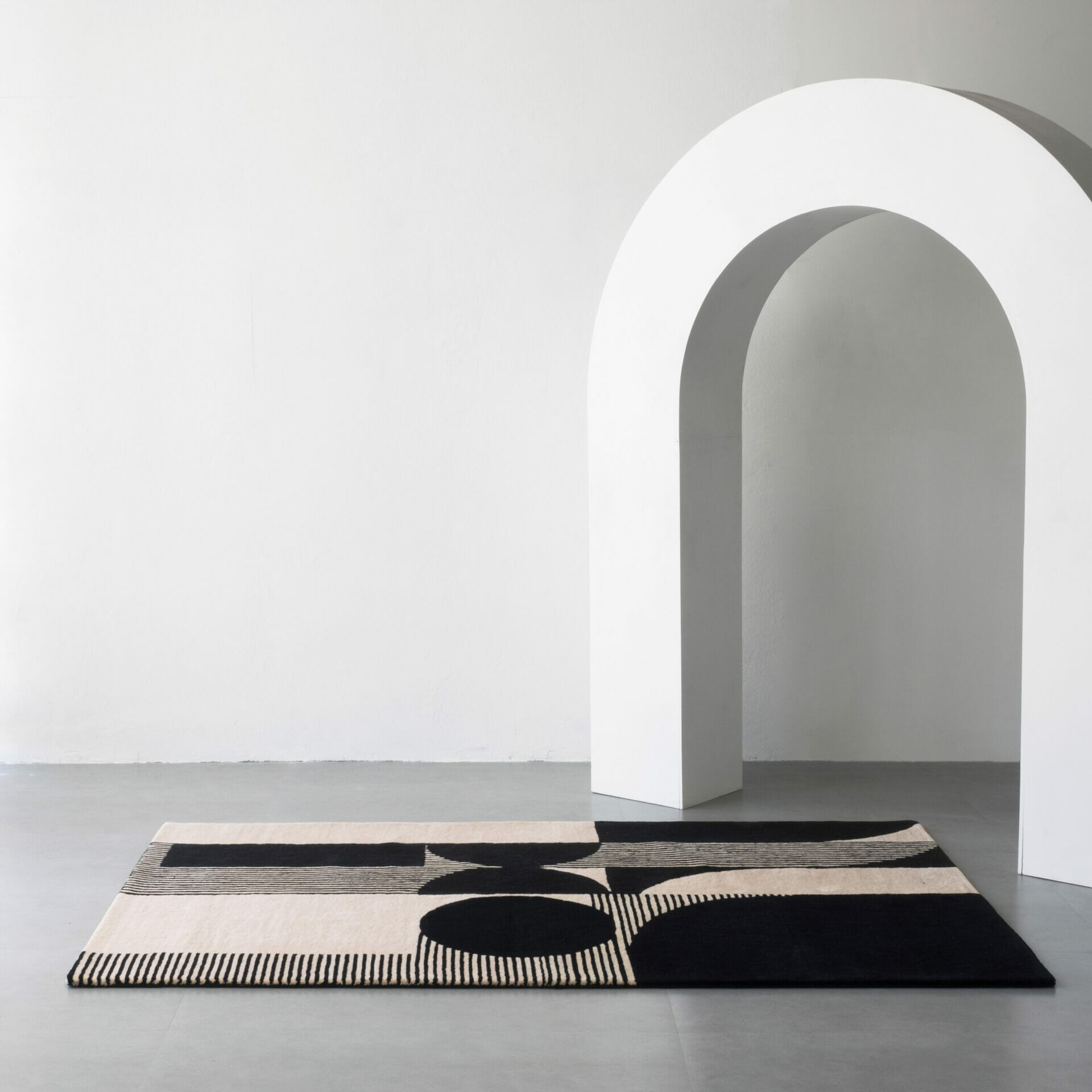 The new range from GharGhar carries an intriguing concept that revolves around darkness and mystery, as well as the interplay between light and dark. This concept is skillfully translated into captivating patterns and colors, resulting in a visually striking effect. The rugs exhibit a fusion of graphic designs with a sense of depth and texture, creating an alluring and dynamic contrast that exudes elegance and sophistication.
Every room adorned with these rugs from the Shadow Collection is sure to acquire an edgy and contemporary ambiance. Drawing inspiration from art, culture, and heritage, the collection caters to a diverse range of tastes and styles, appealing to a wide audience. With GharGhar's Shadow Collection, one can elevate their home décor to new heights, infusing it with a touch of artistic allure and cultural heritage.
The "Monochrome Gateway" hand-tufted carpet is crafted entirely from 100% New Zealand Wool, embodying simplicity and minimalism. Its monochromatic composition allows for effortless styling as an area rug beneath your bed or dining table, bringing character and texture to any room.
In contrast, the Eclipse Archway carpet showcases a captivating black and white design that perfectly complements minimalist or industrial décor styles. This versatile carpet offers multiple possibilities to create a contemporary and edgy atmosphere within your home.