Sans Souci, czech company known for creating unique lighting décor for various business spaces and building interiors, has crafted variations of its Frozen chandelier to help give the Jumeirah Islands its luxurious feel. The Jumeriahan Islands are an archipelago of luxury villas built around an artificial lake located in Dubai.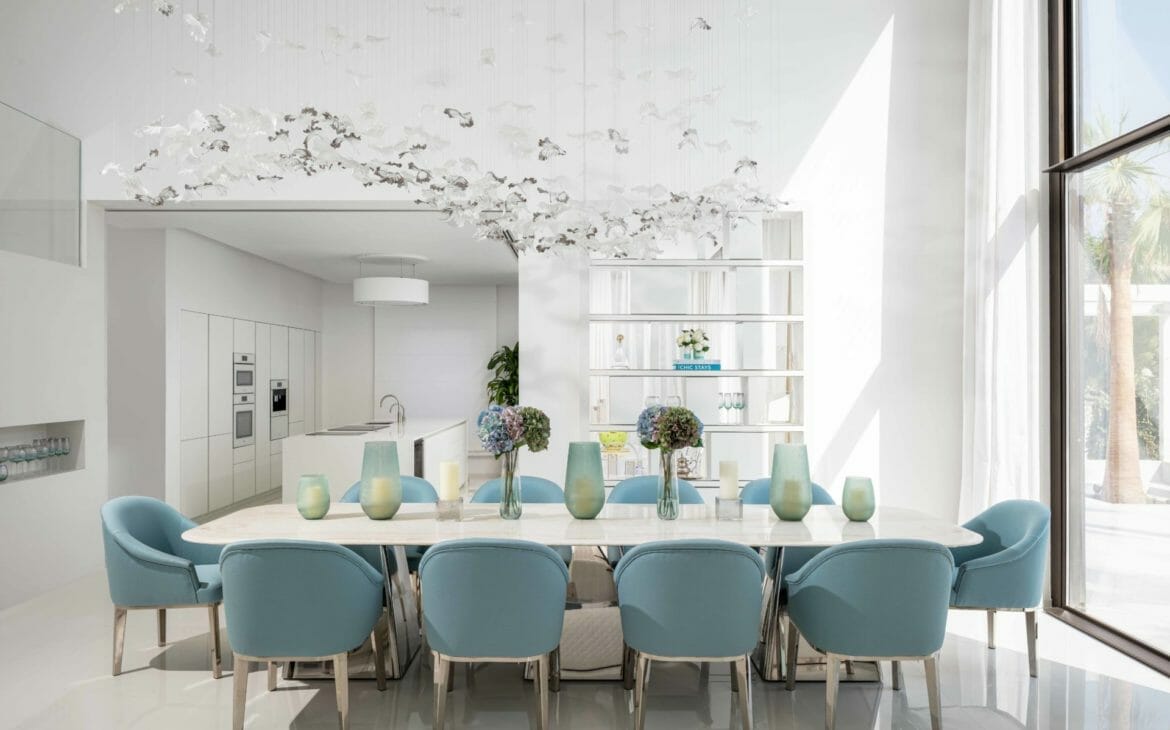 Designed by Barbora Jarošová, this chandelier is something of a frozen fairytale. Inspired by crystals and ice sculptures in winter gardens, the Frozen light project finds its delicate balance in melting, flowing lines paired with petals and leaves formed in crystal-cut glass. Specially designed elements fall like melting snow along paths of different colours, filling the room beyond with life and playfulness. Frozen's crystal petals are handblown and shaped, and the edges are hand painted, which can be sprout and rejoice in any season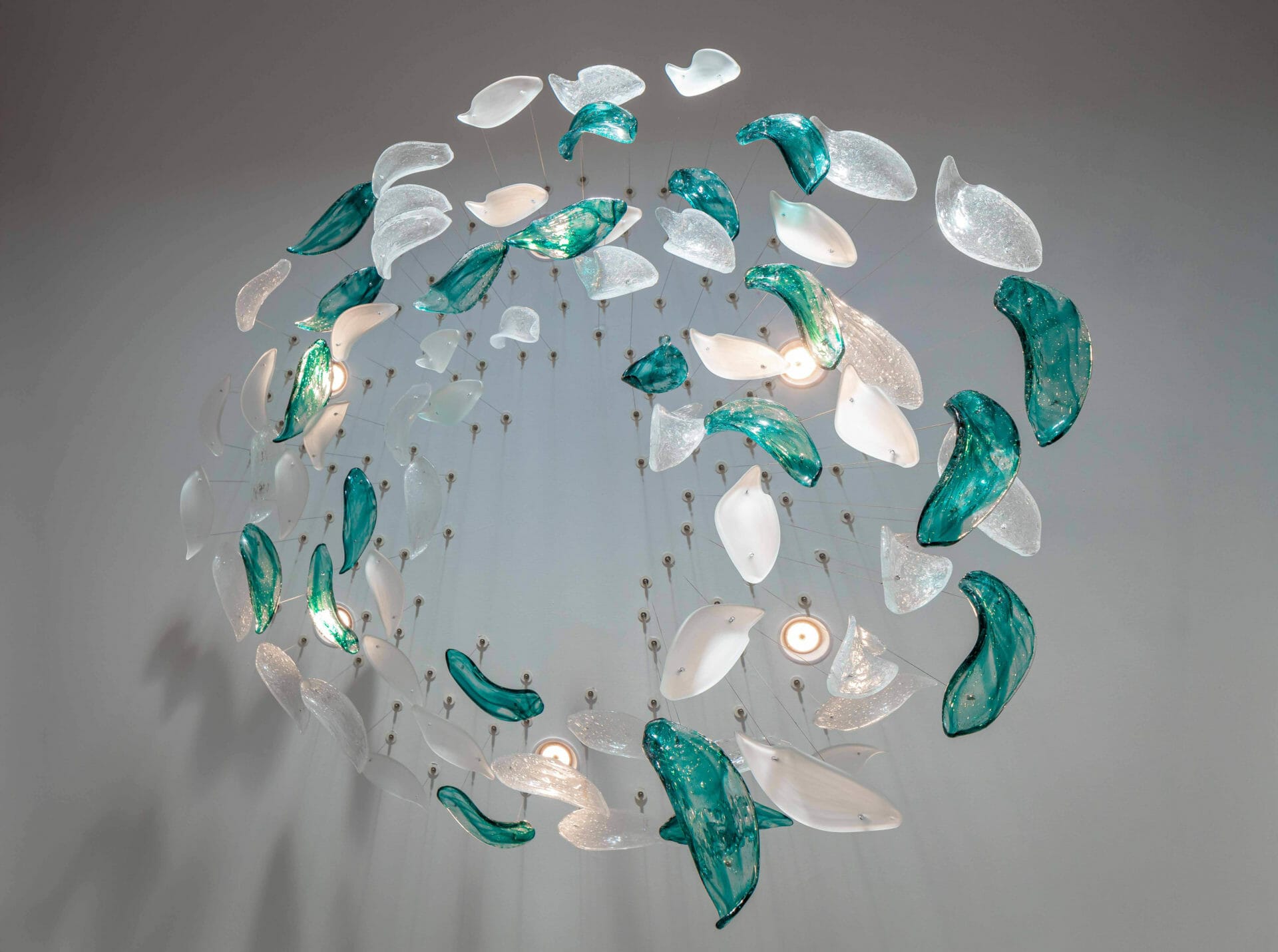 This dining room has the classic Frozen look with glass edges painted gold which contrasts with the glass panel to give it an overall sparkling effect. It's a large composition that appears to be super light, flowing and fluttering above the dining table, while also reflecting the blue hues of the water outside.
This bedroom has a Flamenco chandelier. It is spectacular. This is bedroom design at its best. There are several crystals that sparkle brightly, giving off a dazzling effect. The lights are all encased in gold that reflect the blue hues of this room.
The lighting in the walk-in closet features a gold-painted leaf design. The small embellishments add texture and further bring the space together by unifying its elements. It's a drawing that takes inspiration from generations of glass-makers who have helped continue to create new designs in this area of work. All products within the Sans Souci collection were produced in Czech Republic and demonstrate an original architectural eye in each creation.