Ar.João Tiago Aguiar of João Tiago Aguiar, arquitectos recently completed his latest project of the renowned Portuguese Chef Alexandre Silva restaurant named as "Fogo Restaurant"at Portgual.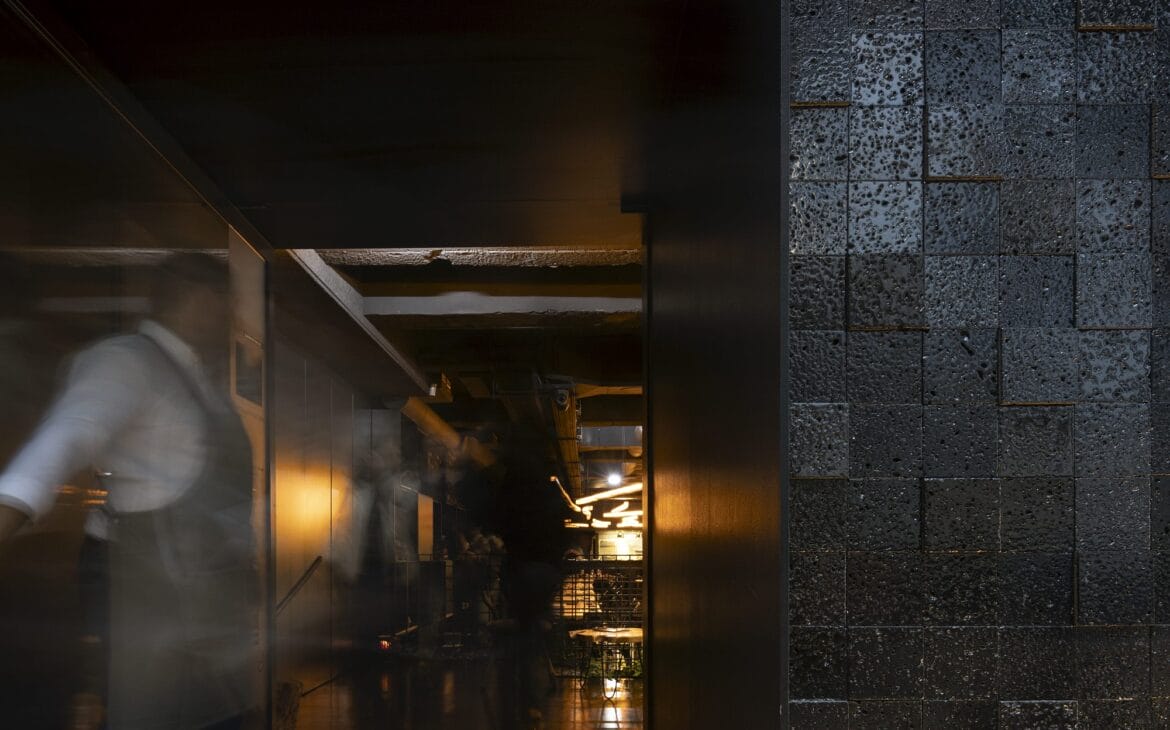 Refurbished the old two-floor store to create an informal and cozy place for customers, the restaurant bar and the kitchen is open to the dining room that creates a more casual atmosphere.
The building materials used in the project are more traditional and handmade, which is sourced from Portugal itself. The lava tile from the Azores, the cement flattered flooring made on-site, the "boxes" or "crates" designed in painted iron sheet to other metallic elements such as railings and long tufted bench seats, all are customized and thoughtfully submerge the contemporary with the reflection of the past.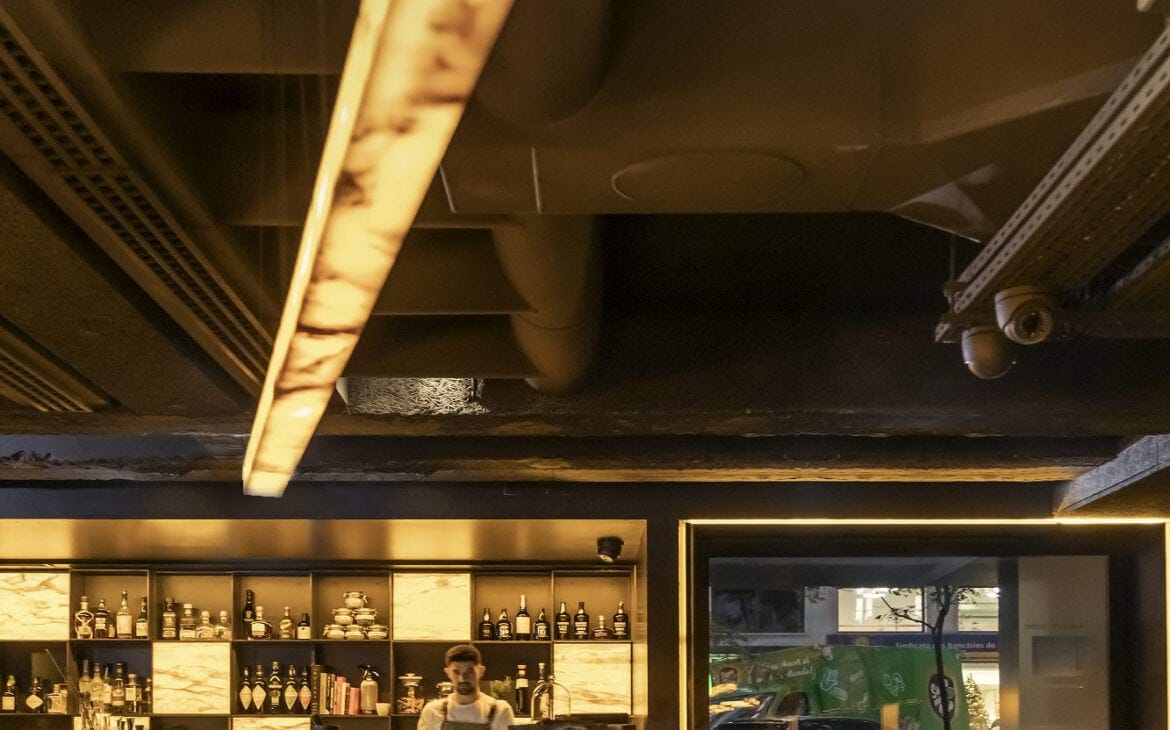 Suspended tufted benches in sheet metal and cladded with lava tiles from Azores, not only conceal the entrance to the service doors and sanitary facilities but also provide different visual senses, some protruding and some re-entrant. The idea was to replicate at the opposite wall, in the metal boxes used for firewood, and to support the dining room service.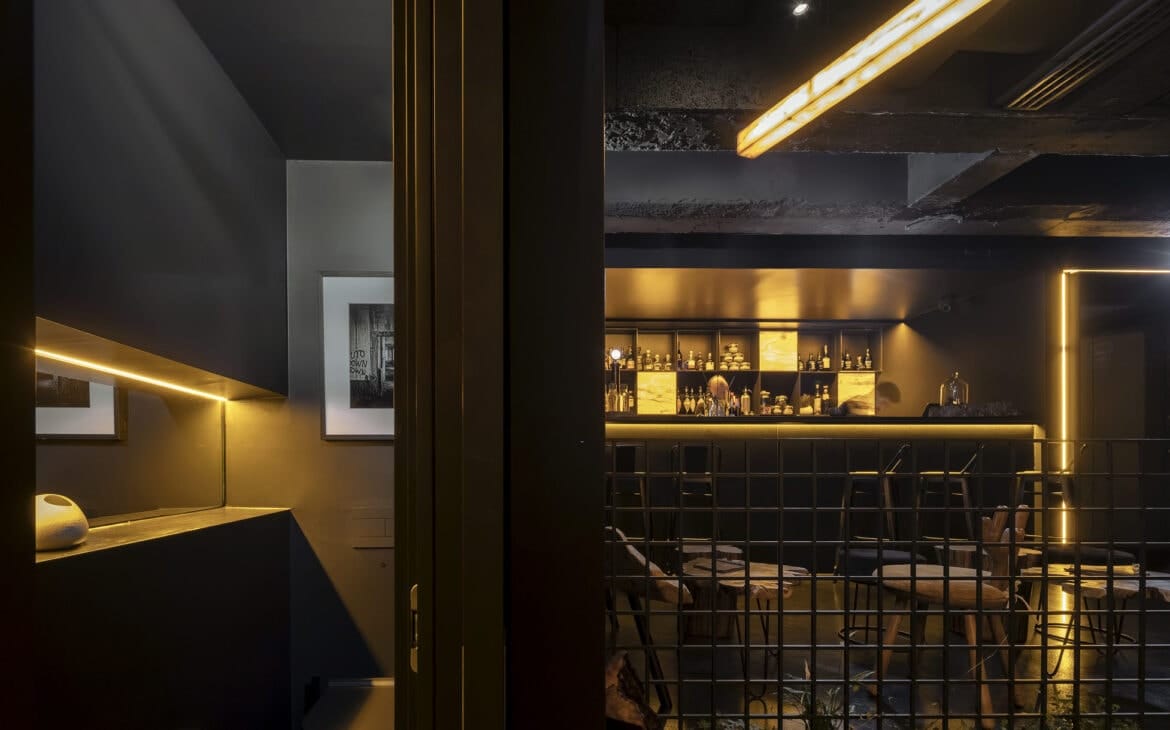 The lighting was carefully designed and developed to simulate sparks, reinforcing the identity of the restaurant. It stands out because of the dark grey color of the restaurant, giving the idea that the kitchen's fire goes all over the place.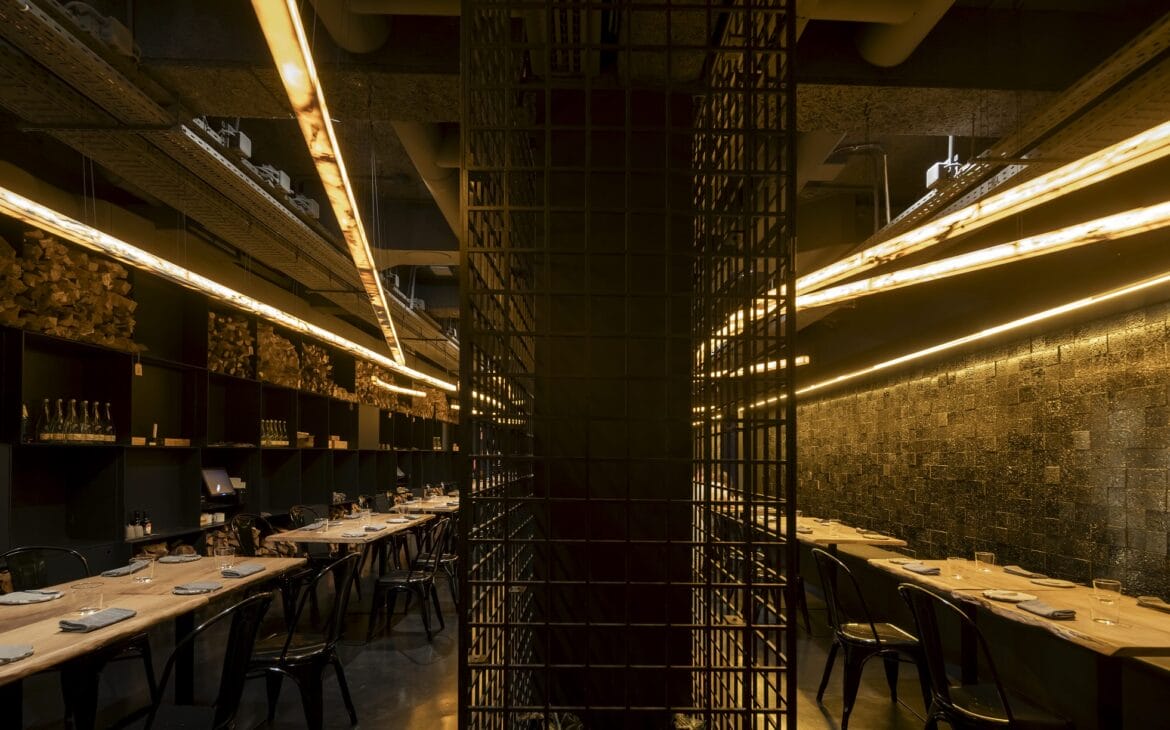 The center of the dining room has two pillars, which are connected by a metal grid that forms a homogeneous whole, which integrates the wine and food refrigerators, & represents a singular house product's exhibition.
The pre-existing shop window was completely transformed, and the restaurant entrance is now made through a pivoting door, on the left side, and not by the center as before, which not only highlights the façade but also allows the creation of distinct moments of "full" and "empty".
The project has several perspectives such as fire and firewood as traditional elements of cooking, national and handmade building materials, which make it, altogether stand out.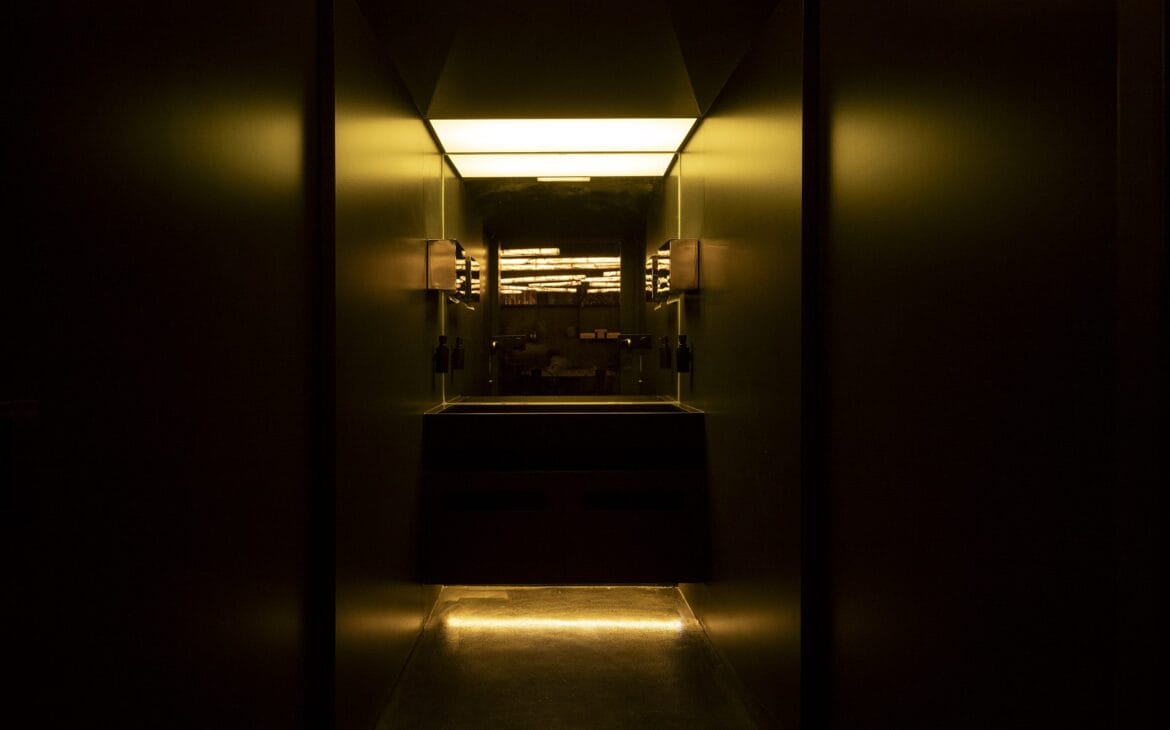 Fact Sheet:
Architect Name: Ar.João Tiago Aguiar
Firm Name: João Tiago Aguiar Arquitectos
Project Name: Fogo Restaurant
Location: Portugal
Size: 360m2
Photo credit: FG+SG – Architecture Photograph