With a vision to create an intimate and luxurious space, the store is designed to be a reflection of the brand's ideology that celebrates women. Every element in the store was handpicked personally by the Designer-Duo Disha Bhavsar and Shivani Ajmera to create an elegant yet whimsical experience.
"Be fierce, be fancy"—that's the motto at Fancy Pants. And this has been designed to represent that same kind of Boldness and confidence when you walk into the store.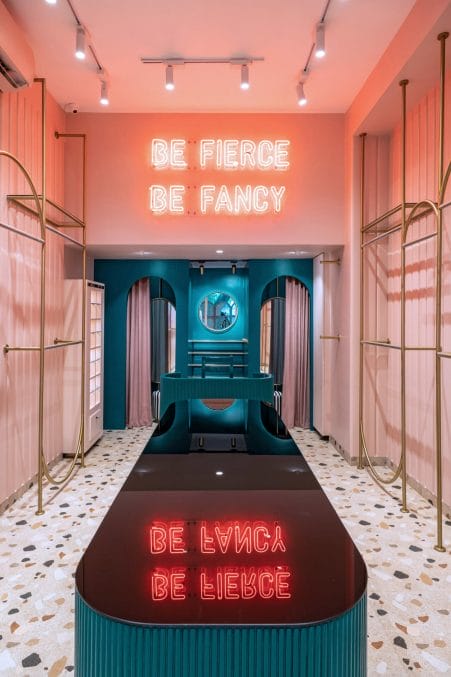 "That's why when we set out to design this particular store, our primary focus was that women of all ages would be encouraged and inspired to visit it."
To do this, the interiors are designed to reflect the vibrancy of the brand: chic, flamboyant, and feminine all at once. The LED signage provides a welcoming entry point for customers and showcases the brand's ideology
The store is visually stimulating with products on display as focal points.The store's interior is vibrant and complemented by flooring in a terrazzo-style. High ceilings help to create adequate volume, while wall panels in baby pink enhance the space.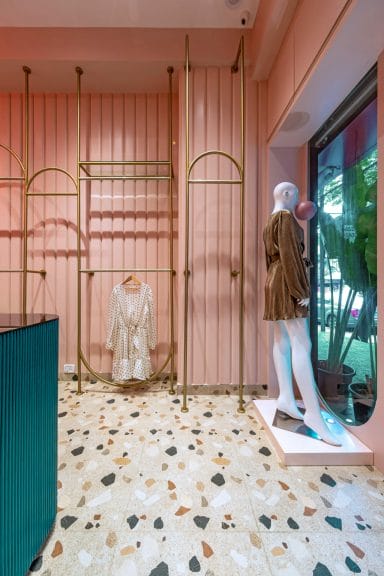 Brass-finished racks, tables, and a pearl-colored table lend elegance. The semi circular dressing room's display walls rendered in hot pink, baby pink, and emerald green lend a touch of elegance to the boutique.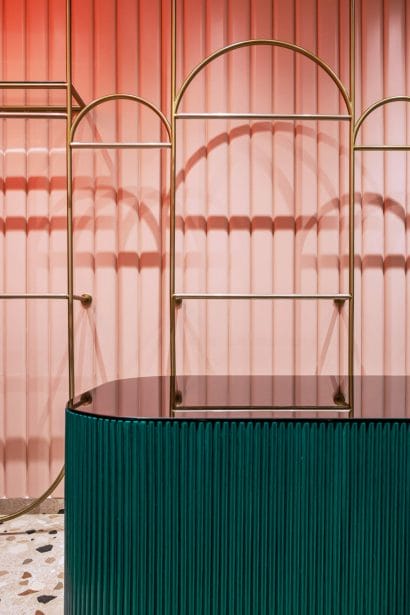 The retail space offers optimal illumination for a pleasant shopping experience. It is decorated in the brand's signature colors of hot pink and emerald green with black and white accents. A dummy vending machine adds visual interest and excitement to the retail space.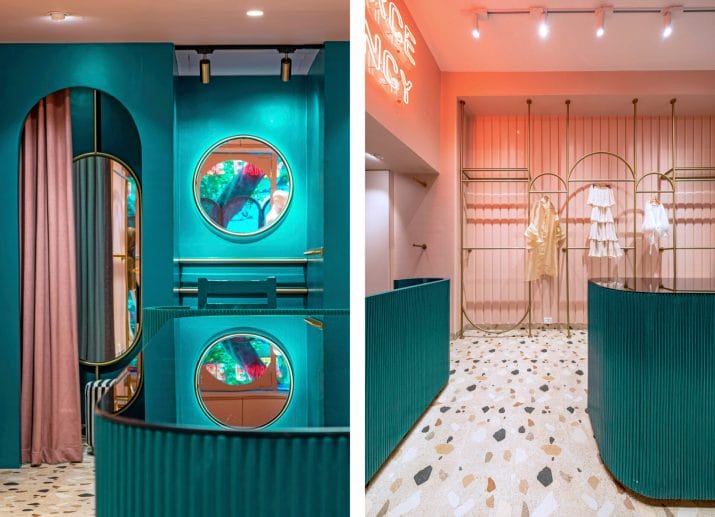 Fact File:
Name of Project: Fancy Pants
Design Firm: Quirk Studio
Interior Designers: Disha Bhavsar and Shivani Ajmera
Site Area: 300 sq ft
Location: Bandra, Mumbai
Photographer: Kuber Shah