Shivani Aggarwal's path is full of inquisitivity in the most common object and turning it into a subtle piece of art that has admiration in foreground. She opts it and therefore her works include an extensive exploration of issues of gender and the human condition, drawing a connection between the society and its effects. Her path forges to create a major footprint on societal awareness that would help to bridge the gap between the two stakes of the society.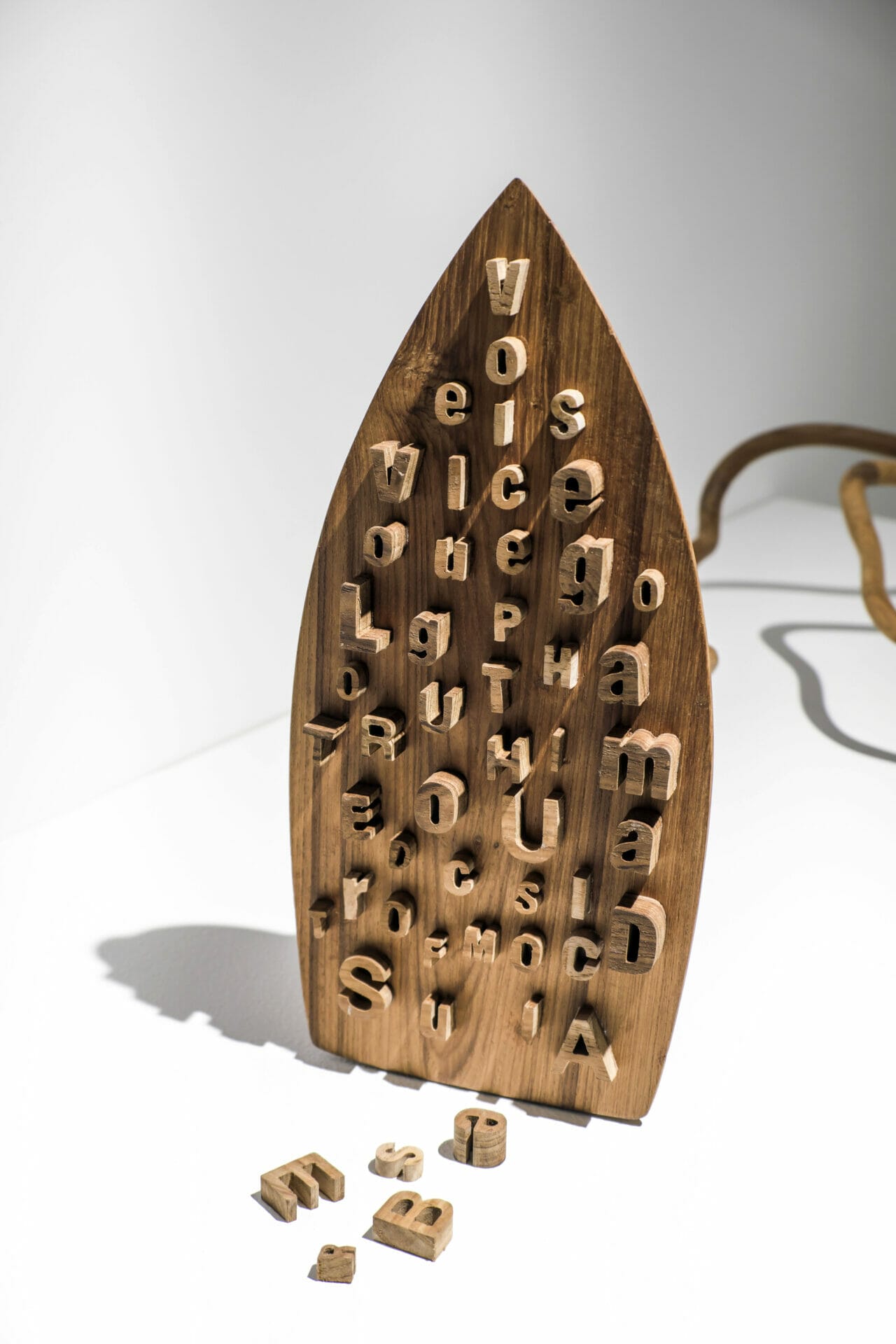 Moreover, she finds herself completely drowned into minimalism, women craftsmanship, textile art and large scale sculptural installations. "Art, where craft is used as a medium. The list is endless. I am drawn to quirky creative ideas, thoughts and methods. Anything that pushes the boundaries of common thinking." states Shivani in her recent interaction with TDJ.
Q. How do you navigate the professional art industry?
Ans: I have developed and nurtured my professional relations over a period of time. I am represented by Studio Art Gallery New Delhi, which promotes and deals with my work. They would showcase my work in major exhibitions, art and design fairs. I connect with people, art galleries, curators, writers and designers who I feel will connect with my work and understand my intention and collaborate with me.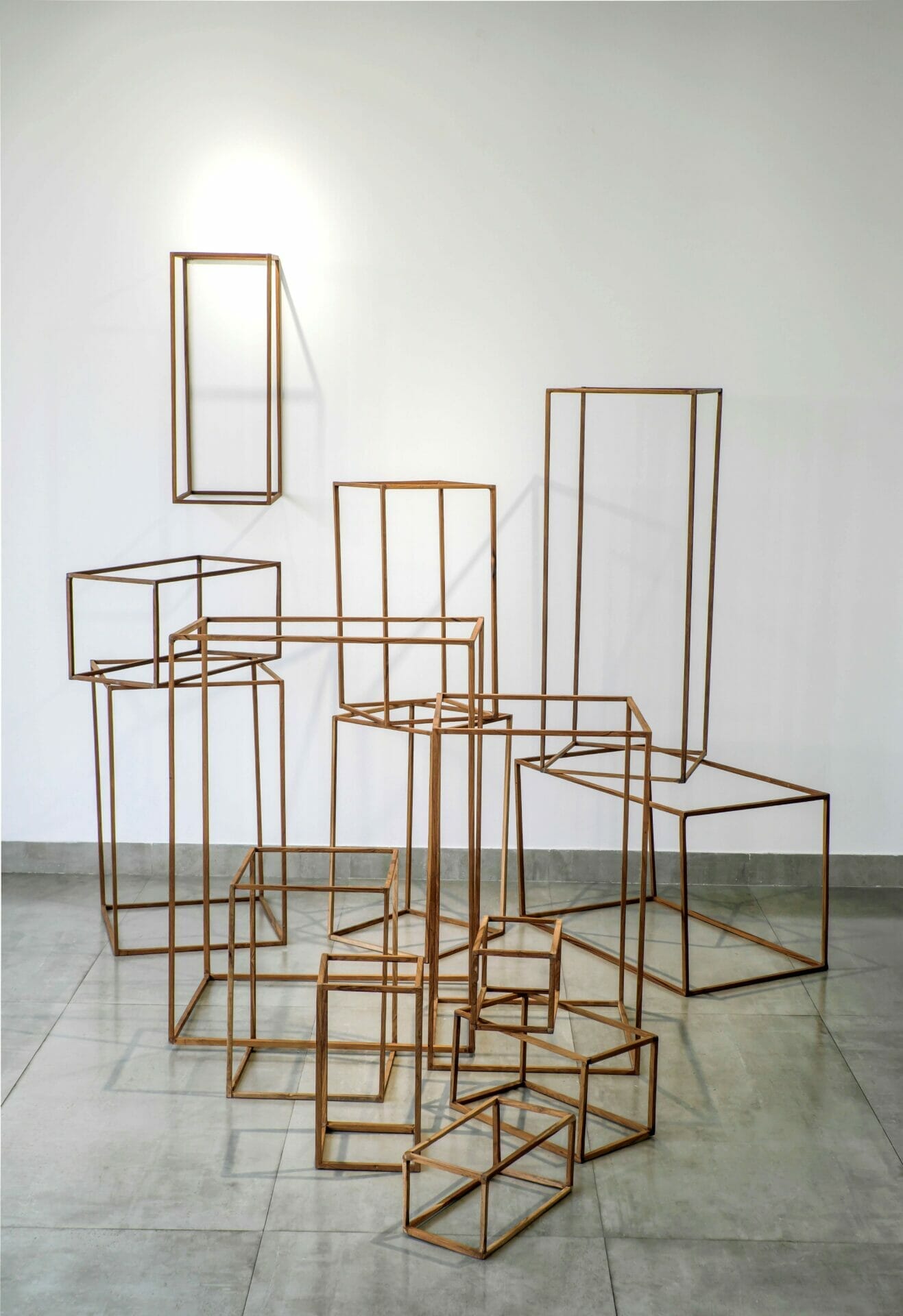 Q. How did you develop your art career?
Ans: I started my Art career after I got admission in College of Art New Delhi to do a Bachelor in Fine Arts (Painting) After which I kept Practising as a Painter giving my works to art galleries, going for scholarships to learn. I was awarded the Charles Wallace Art Award which helped me do, Masters degree in painting from Wimbledon School of Art London UK. I kept applying for workshops and scholarships and was invited to many prestigious galleries for exhibitions. My work began developing and the opportunities to exhibit and showcase my work kept growing.
Q. Everyday, Indian objects have been extensively seen in your art. Any specific reason behind the ideology? / Is there a specific environment or material that's integral to your work?
Ans: I have been involved with common everyday tools in my art practice, as our daily lives are interwoven around them. I see and experience them everyday. I would generally start by creating thoughts around them, bending, enlarging, twisting them and translating them in wood. As symbols of functionality, from personal, political or societal standpoints, they remain constantly challenged, twisted, distorted or broken. I have often confronted the idea of the 'self' as a tool which functions and is rendered dysfunctional or is compromised due to circumstances, pressures, self-doubts and societal conditioning which are almost woven and stitched into our fabric. Enlarged, Distorted and compromised objects speak of an altering intervention, silent violence, helplessness and surrender.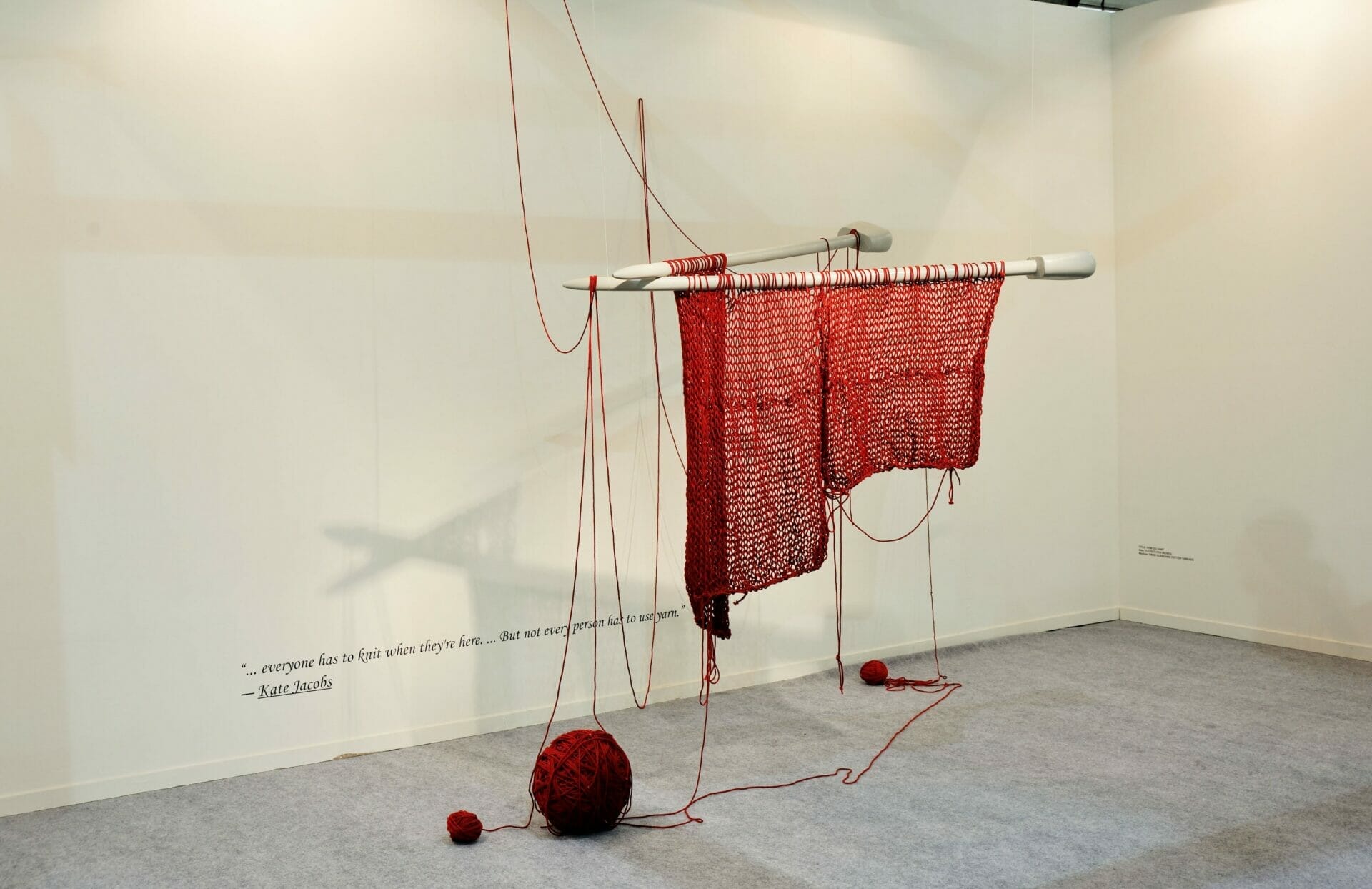 Q. Which art trends inspire your current world
Ans: I feel completely drawn to minimalism, art done by women , textile Art , large scale sculptural installations. Art, where craft is used as a medium. The list is endless. I am drawn to quirky creative ideas, thoughts and methods. Anything that pushes the boundaries of common thinking.
Q. Tell us about your techniques for overcoming creative block
Ans: Creative blocks are very common for anyone. I overcome them by doing something completely opposite to what I had been doing before I started feeling the block. Any activity that makes you sneak out of your reality can be particularly helpful whether it is reading or travelling to an unknown place or indulging in fruitful conversations.Exploring another medium of expression can be extremely rewarding. I start writing my thoughts and they make me break out of my blocks.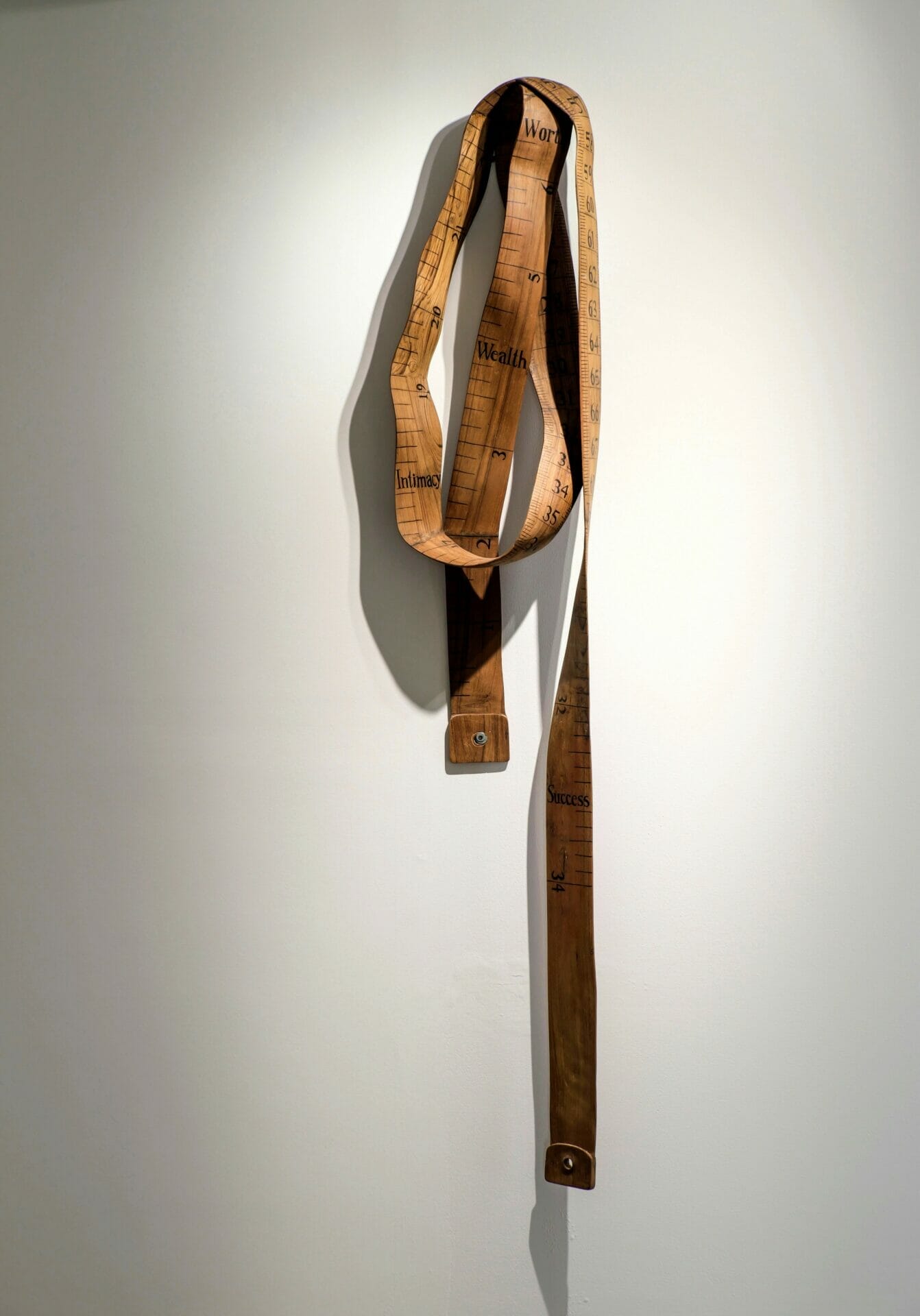 Q. Where do you find inspiration?
Ans: I find inspiration in the life I live, the questions that plague my mind motivates me to create the works I do. Our socio-political structures, the hypocrisy, surrender, the powerlessness to effect change and the silent violence inherent in society, form my primary areas of challenge and inquiry. My art practice has evolved from questioning intimate experiences of conditioning to larger questions of relations, laws and systems that affect us.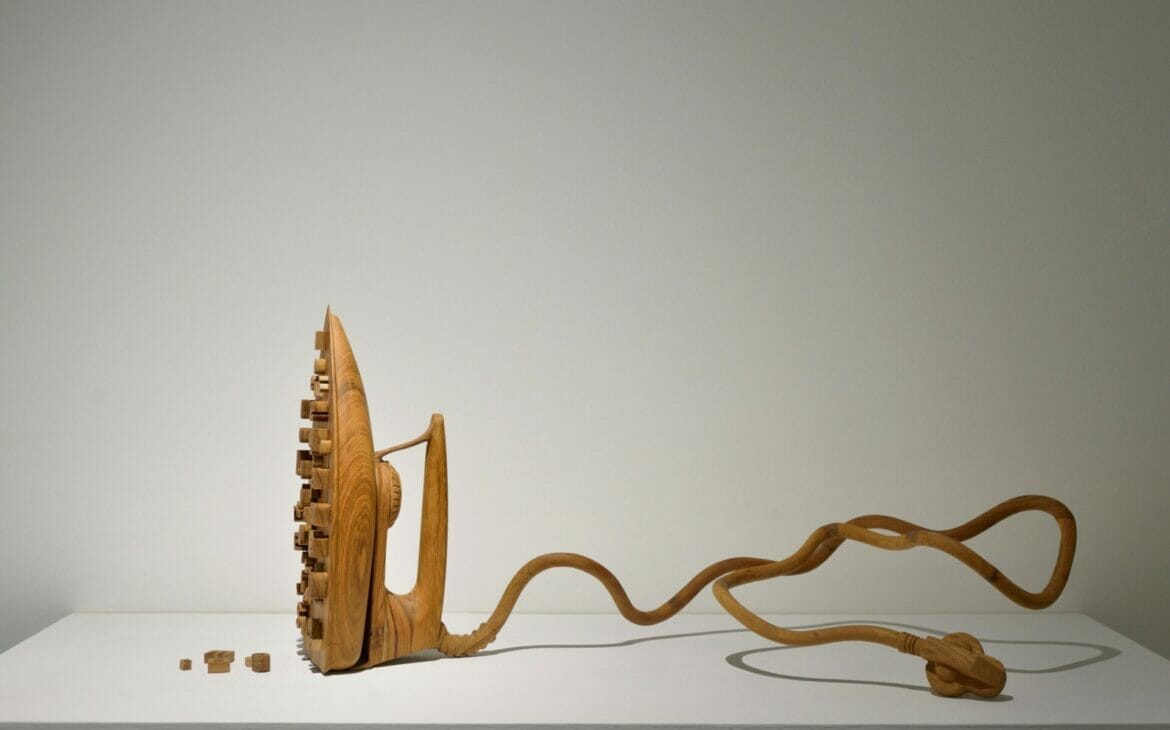 Shivani is a multi dimensional personality who has not only worked in collaboration but have also stood far as she had seven solo exhibitions in cities like London, Lahore, Mumbai, Delhi and Dubai along with a solo project at the India Art Fair in 2013 with Studio Art gallery New Delhi. A solo in 2021 at Studio Art gallery New Delhi named 'Within confines'. She has widely exhibited her works in India and other countries like Singapore, Dubai, Germany, Belgium, England and Australia. Her latest solo was in Dubai UAE with 1×1 art gallery with the name 'The Traps We Weave'.
Her latest participations include a group exhibition in Perth Australia called 'In situ' at Holmes'a court gallery part of the Indian Ocean Craft Triennial September 2021. In this year she participated in Chance Chaos Catharsis in April 2022 curated by Jesal Thacker at Studio art gallery and India Art fair 2022 with Studio art gallery.
While concluding the discussion she narrates that she would love to create really large scale public works, which incorporates light structures, movement and sound would be a dream project for her where she can extensively explore her work as well as her ideologies and portray it to the outer world which are not just limited to art galleries and exhibitions.