Eris Home's latest series of soft and dreamy quilted beddings evokes some poignant emotions that will  turn your space into an inviting haven for rejuvenating in and out! Exuding comfort and luxury, the quintessential designs radiate an alluring and inviting charm with their sophisticated patterns, breathable cotton in subtle understated neutral hues and intricate quilting.
The Tropical Bliss in pastel peach is all about serenity in sea green and sky blue that transports you to a wonderland, echoing visions of a tropical garden. The repetitive circles of harmony and peace in soft yellow, blush pink and powder blue centre around the need to be enveloped in Tranquility.
An Enchanting Kaleidoscope adorned with an intriguing diamond pattern in vibrant pink, verdant green and sunshine yellow vibrates with beaming positivity. The classic scalloped edges around the ornate floral design in grey, pink and lavender of the Dreamy Scallop aim to nurture the dreamer's soul. A sumptuous breath of fresh life, Joyous Tessellation in soft peach, gentle grey and soothing lavender, beauteous in whimsical geometrics, will dazzle and delight any ambience.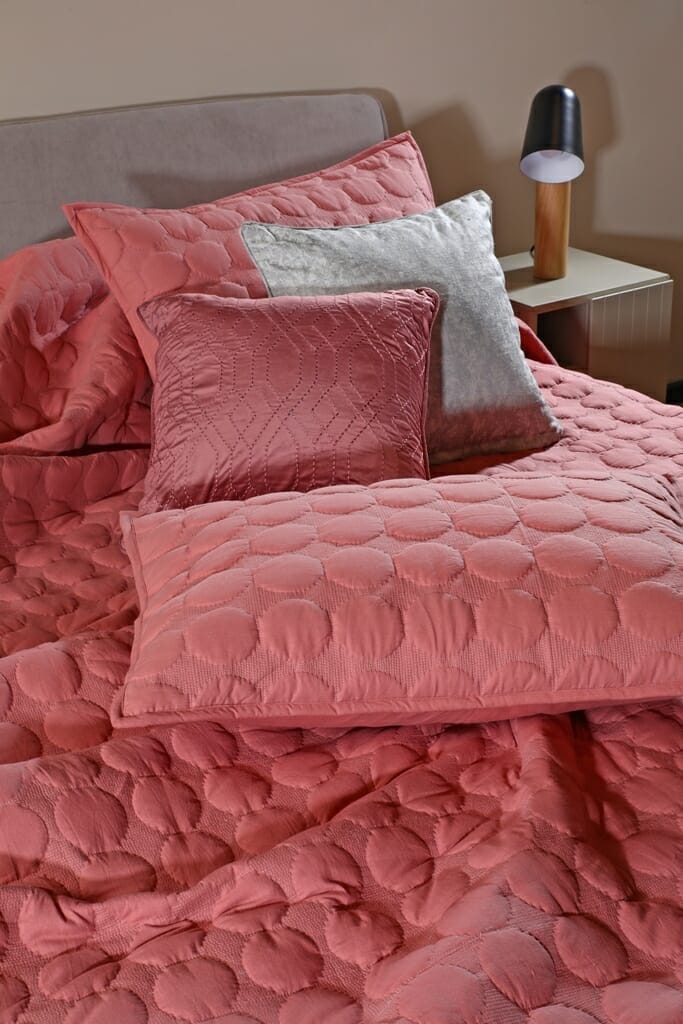 "With this collection, we have tried to kindle emotions we hope to elicit/evoke in our boudoir while keeping the eclecticism of today's interiors in mind. Classically beautiful botanicals and elegantly simple geometric motifs are invigorated with traditional quilting techniques, on a timeless palette of cool neutrals and soft shades that embody serene indulgence," says Sanjana Lunia, Founder and Creative Head, Eris Home.
This winter, style your bed being the focal point of your bedroom that has an undisputed elegance. The lightweight coverlets will lull you to sleep with their soothing look, texture and feel.