Kasauli is the perfect place where you can find a perfect blend of nature and this beautiful hill station of Himachal Pradesh is known for its colonial-era architecture, Victorian-era garden, and natural beauty. The place is blessed with bountiful natural beauty and has so many places to see and enjoy. The extreme good weather of the place makes it an all-time favorite destination for tourists. The city is located at an altitude of 1927 meters above sea level and is known for its serene ambiance and pleasant weather throughout the year.
It is an ideal destination for those who enjoy spending their time in natural surroundings and taking part in adventure activities like trekking, rock climbing, and other outdoor activities.There are so many places to see, including famous churches such as the Baptist Church and Christ Church. The architecture of the region reflects an excellent blend of both oriental and occidental styles of architecture.
The stunning homes built on the edge of a cliff in Kasauli are featured in the article below.
LOG HOUSE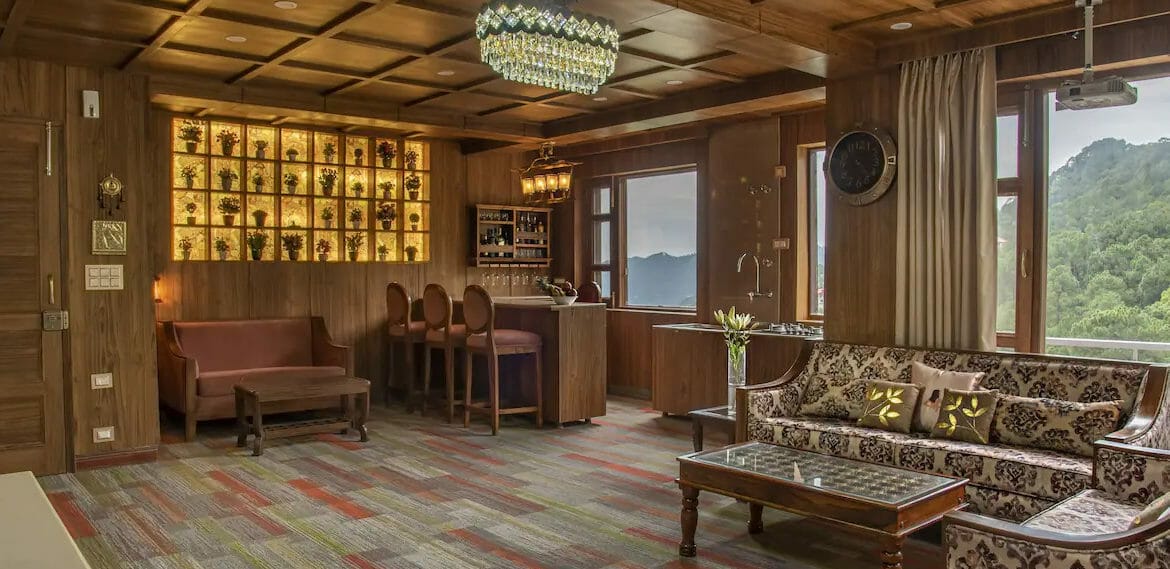 The Log House has a wonderfully natural feel that makes it the perfect place to enjoy the beauty of the hills. You'll be able to see it from every room, and you can sit outside on the wide balcony adored with white classic furnitures to gain even more of an appreciation for this stunning landscape.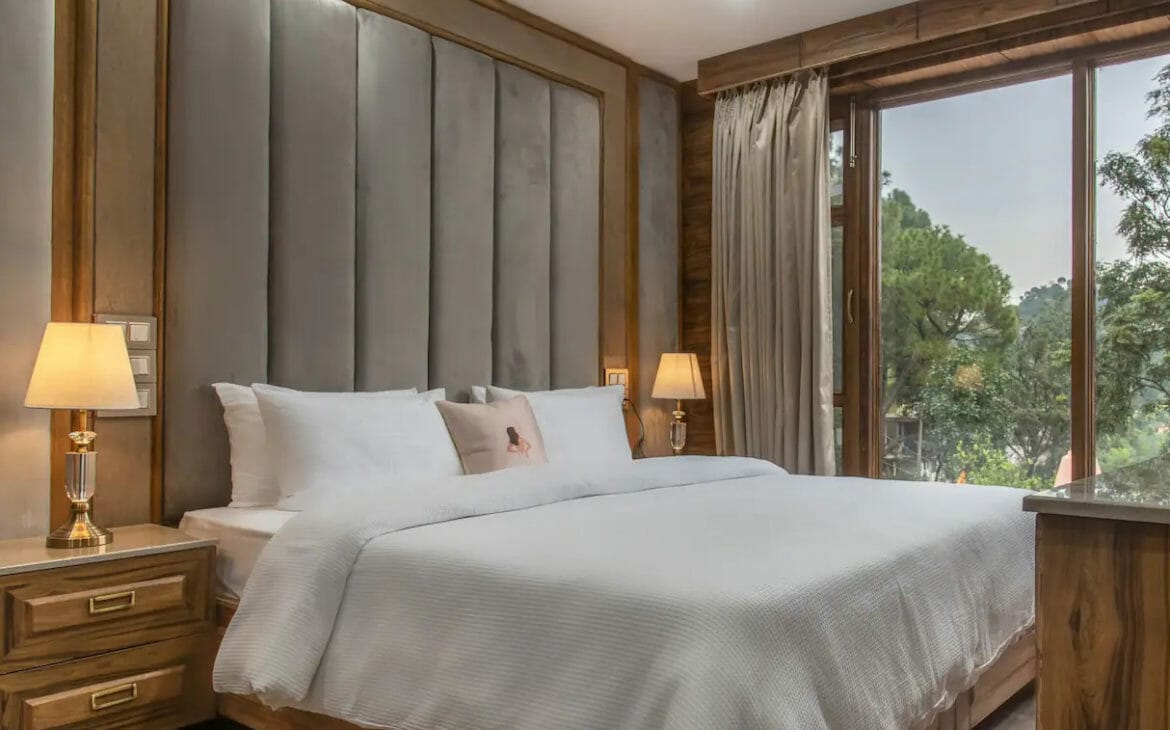 The gathering space is cladded with wood that gives a cozy yet rich feel. The two bedrooms are welcoming and comfortable, with plenty of space for reading or relaxing after a long day of exploring.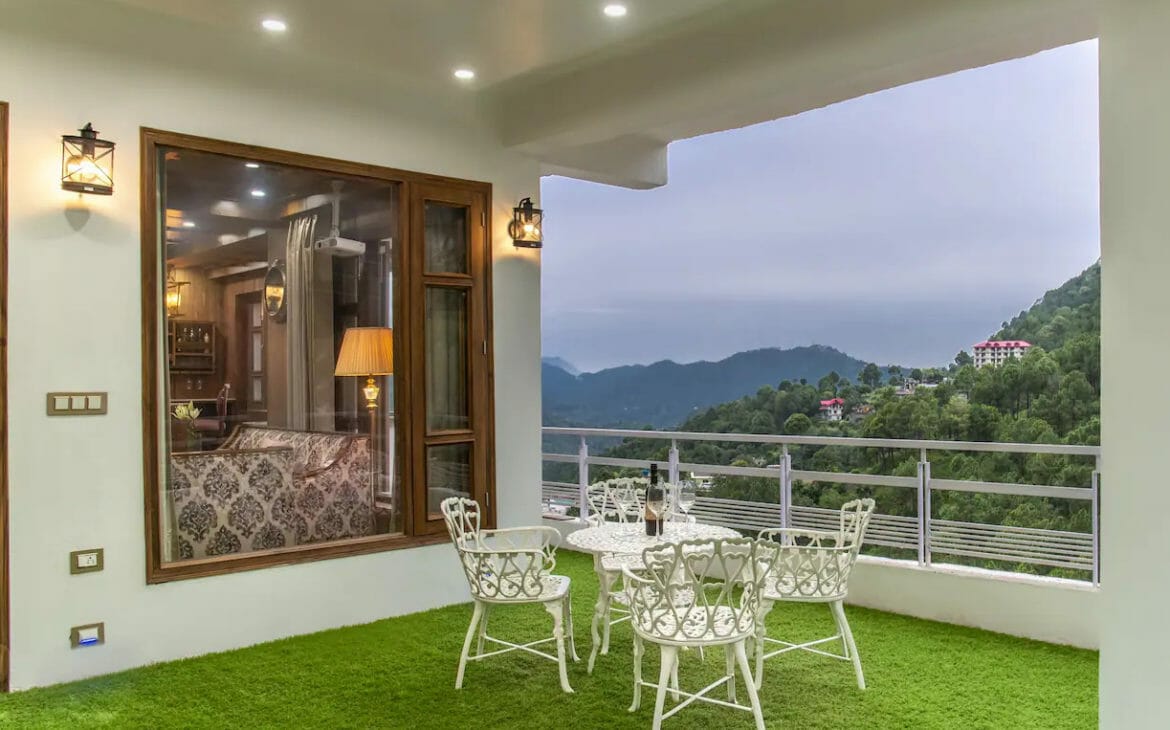 Paris Villa
If you love to read about the English countryside, let us whisk you away to a place that looks like it was plucked straight from the pages of a novel.
Paris Villa is a luxuriously appointed property with acres of verdant forest as its backdrop. Its rustic exterior blends seamlessly into its lush surroundings, while its interiors are done up in soft, subtle hues that highlight the natural beauty of the wood used. The intricate articated wood flooring shows the richness of the architecture of Kasuli. The vast garden is a perfect place to spend evenings with your family.
With so many things to do here, you will be spoiled for choice! Bask in the warmth of a bonfire during one of our chilly nights, even as you relish a delicious barbeque meal made specially for you.
NORVILLE
In a world where we're bombarded with images of the "perfect day" and the "perfect life," we could all use a little escape from reality a place where we can truly kick back, relax, and treat ourselves to what we want.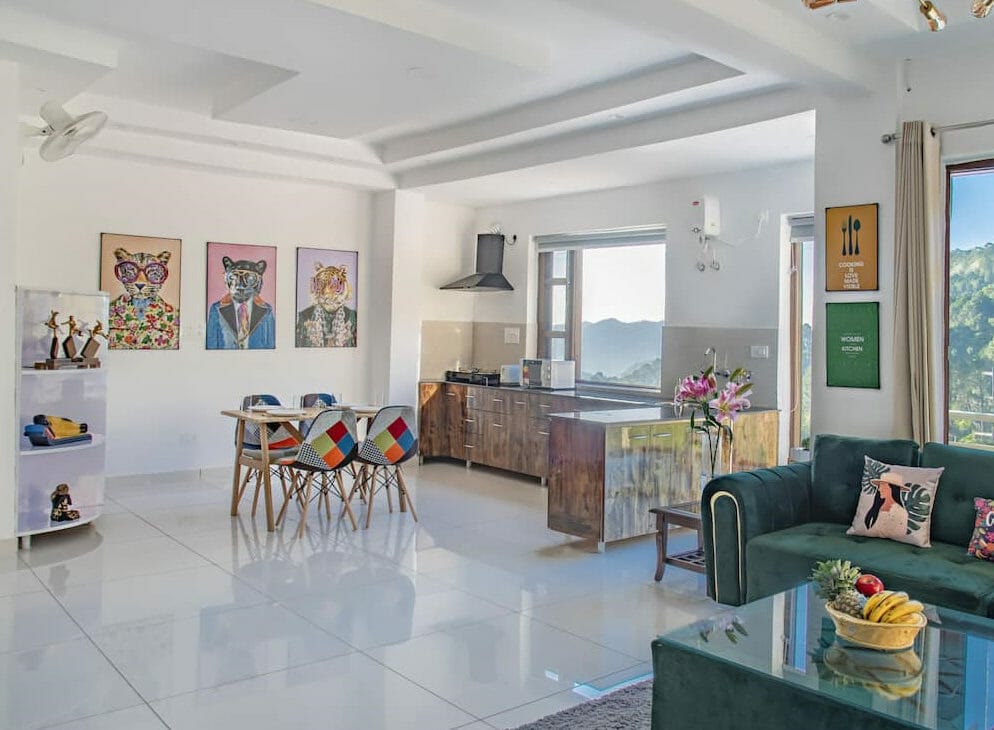 The appartment is located in the middle of the mountain range, with plenty of room for 9 cars to park. It has five distinct bedrooms with antique furniture and beautiful clocks that have been hand-picked.A passionate collector of fine art had housed uniques art frames in the dining. The rooms also feature private fireplaces and some boast stunning views of the valley below.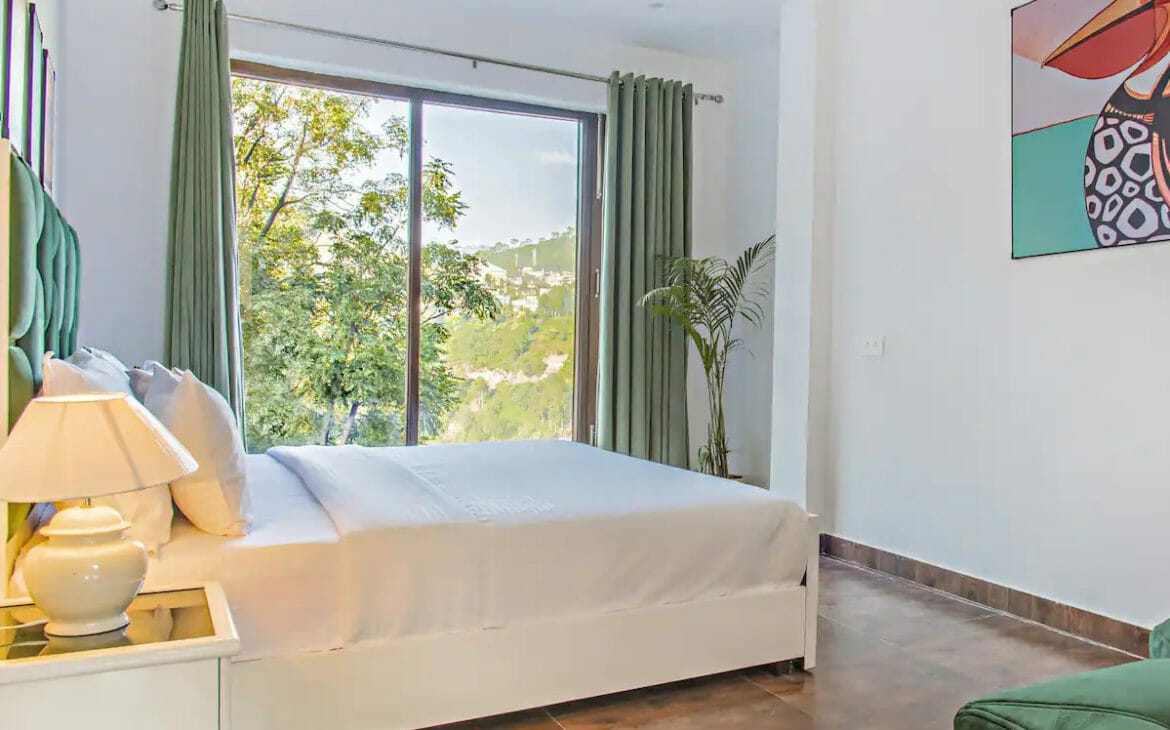 For those looking to get some fresh air, there are ample areas where you can enjoy yourself outdoors: take your book out to the Terrace and soak up some sun or curl up next to the fountain in the garden for a more shaded experience. As evening descends, the lounge area becomes a social hub for guests looking to catch up on their lives or simply share stories.
The Attic
The Attic is the epitome of luxury. With 3 bedrooms, 3 bathrooms, and an expansive living room with French windows leading to a massive terrace, you'll have everything you need and more. Not only will you have a fully functioning kitchen, but also a dining room where you can enjoy your meals in style.
And when you're done taking in the magnificent view of the hills from the balcony you can curl up inside the dinning space covered with glass wall.
Heritage Villa
A unique and intimate experience in the heart of it all, Barnala Estate is a rare find.
Offering five individually themed rooms full of antique furnishings, your stay at Barnala will be one to remember. The rooms feature fireplaces and views of the valley, and you can also spend time relaxing by the fountain in the garden or on the Terrace during the day. Evenings can be spent in the lounge area where you can have a conversation with friends or watch a movie in the projector room.
Barnala offers plenty of parking for nine cars, so you can rest assured knowing your vehicles are safe from harm. If you are looking for an unforgettable experience that is close to all of what nature has to offer, look no further than Barnala.
Photo Credits : Airbnb