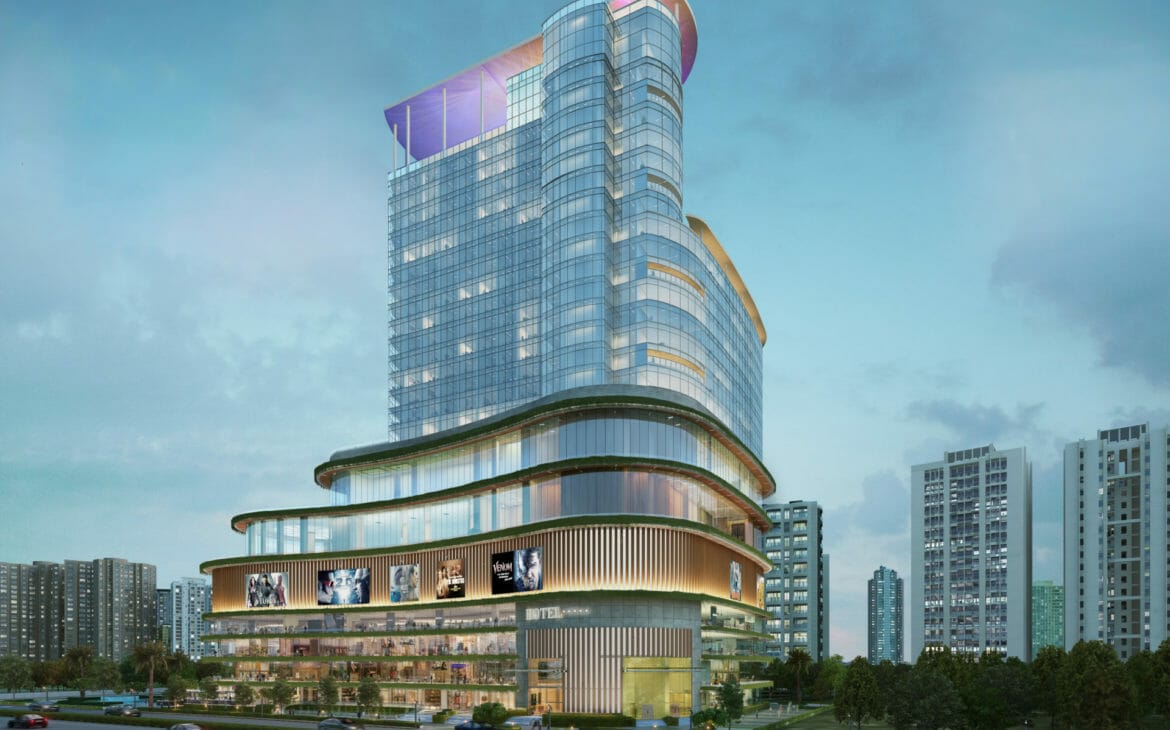 Organized retail is witnessing a welcoming change from traditional local street markets to upscale multi-brand outlets and departmental stores. This provides an opportunity for designers to address the shift from traditional to contemporary and set new standards of design amidst the Indian context. Mahagun Mall in Greater Noida is an attempt to create a unique mixed-use destination that fosters the need to evolve a design that would respond to the stakeholder's needs, context, culture and climate by Gian P. Mathur & Associates Pvt. Ltd. (GPM – Architects & Planners)
The project promotes the idea of a sustainable design of a new age commercial space with a vision to protect the environment for the future and providing an engaging and safe experience of 'shopping while walking in a garden'. Envisioned as a destination for people to meet, mingle and shop, the design creates a congenial public space comprising the right mix of Corporate buildings, a shopping mall and a hotel.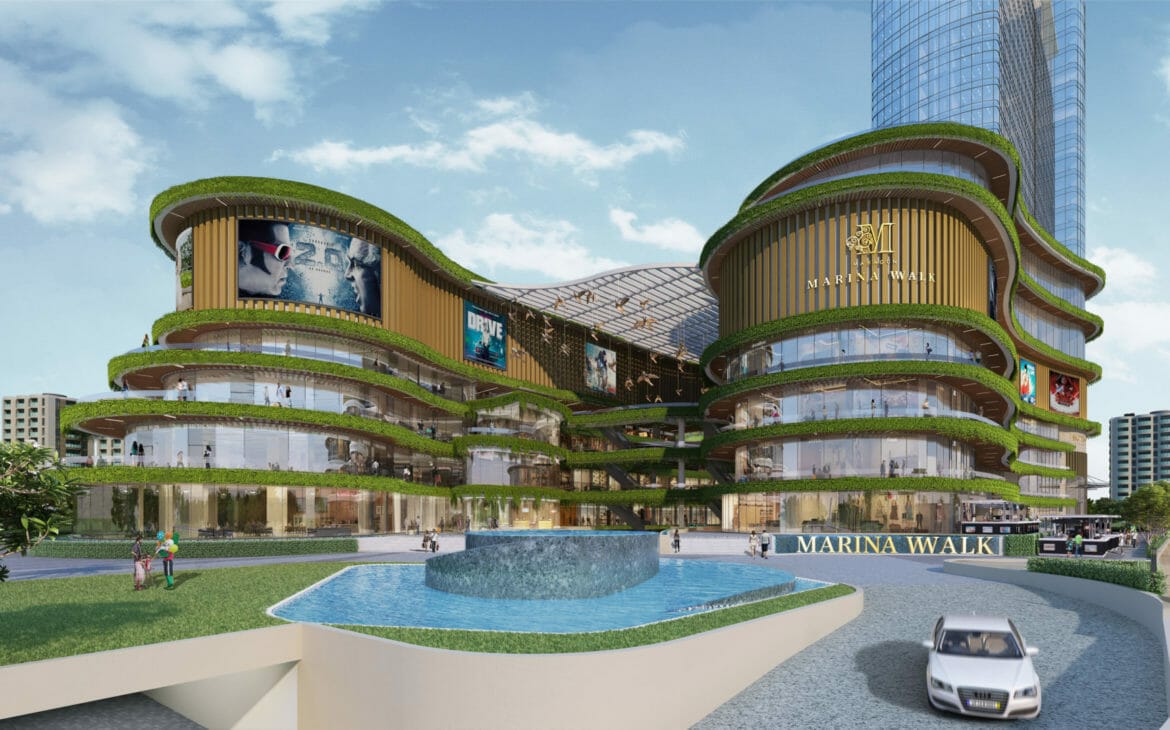 An integrated design approach is adopted in line with the rules of environmental sustainability to propose a smooth interaction with nature. Surrounded by high-end residential townships, the site offers a large footfall with immense opportunities for commercial and office spaces.You need to introduce the overall planning strategy- and then get into details.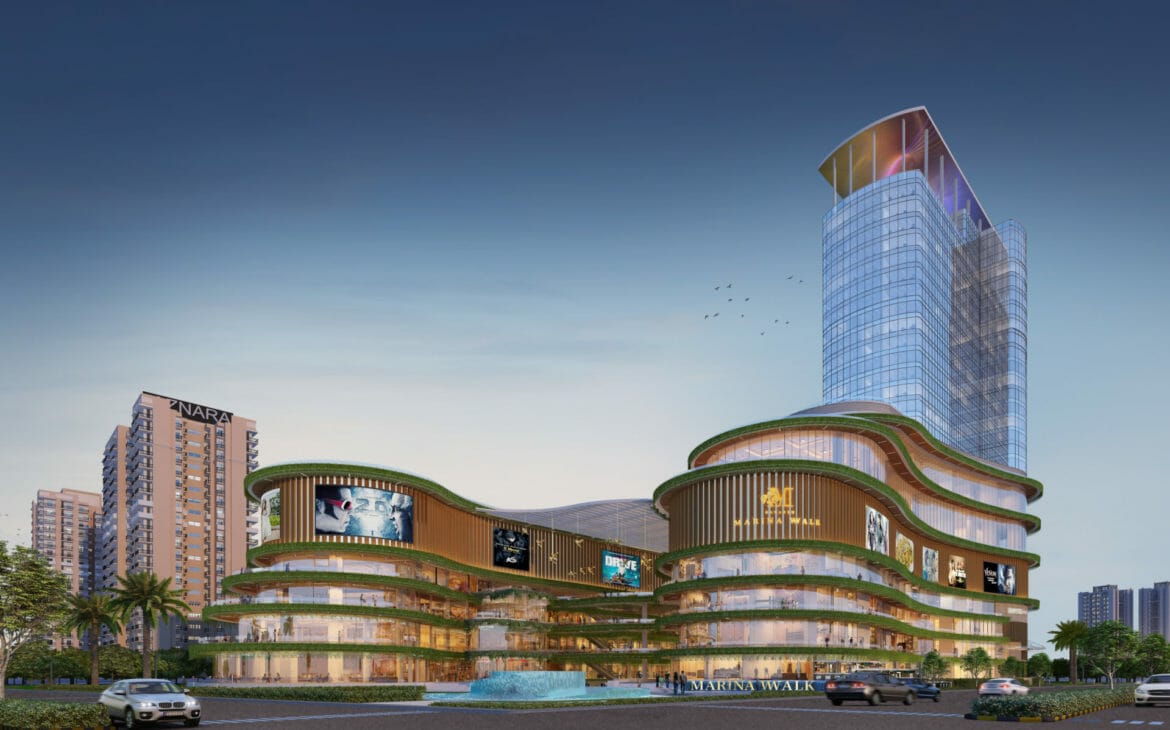 Spread across 4 floors, the retail area consists of multi-level international fashion anchor stores and a hypermarket, with large column-less spans that cater to daily needs. The upper floors are designated for flexible next-generation office spaces that accommodate both multiple and single occupancies, as well as co-working spaces. The floors above the retail area house the largest Super-plex by PVR with 14 screens and a seating capacity of 2500, an entertainment centre, and a play zone for kids. The serviced apartments, health club, spa, and infinity swimming pool form the USP of the project, along with its extensive underground car park that can accommodate 1500 cars. Segregated entry points and a transfer area are planned for both retail and office spaces to ensure smooth movement for the different users. Green-rooftop restaurants accompanied by a swimming pool create a leisure area with a 360-degree view of the city. Strategically located vertical and horizontal travel points, high-speed elevators and escalators, and wide and well-landscaped corridors accommodate pedestrian movement and shopping activities.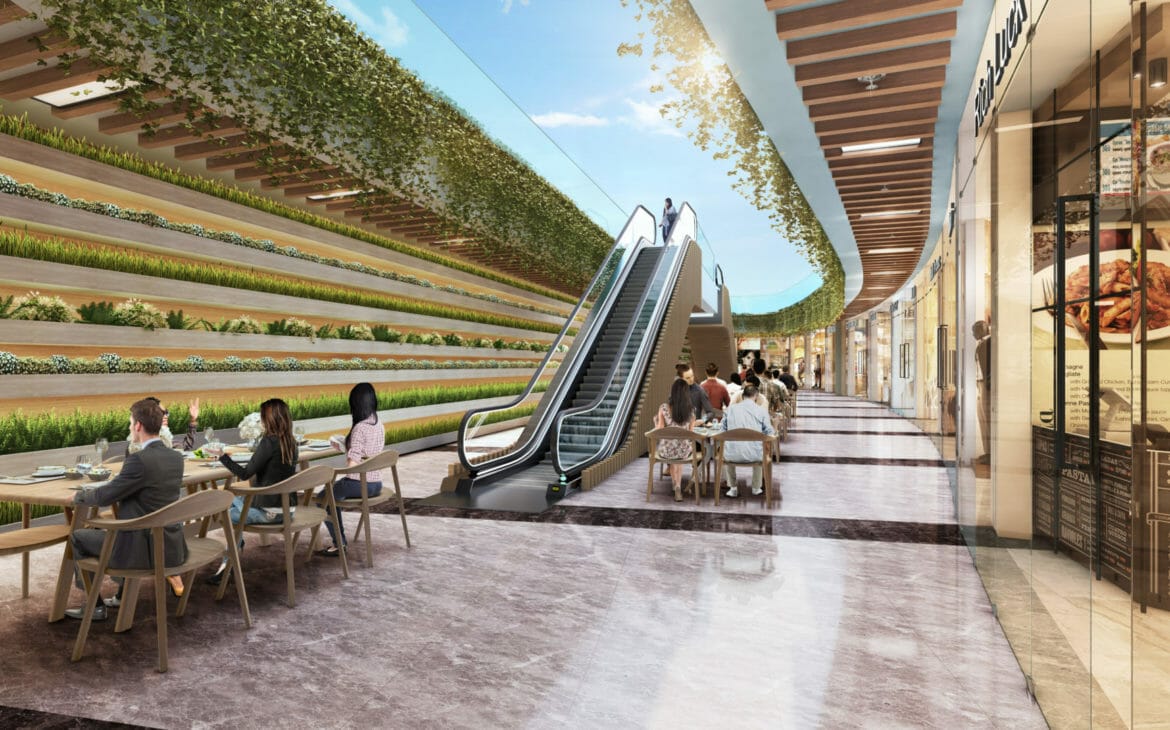 Marina Walk is one of the first malls that puts sustainability at its core and implements features to reduce heating and cooling costs for shoppers. For example, it incorporates rich vegetation as well as water bodies within the mall, which humidify the air around visitors and make for a pleasant microclimate. The landscaped piazza incorporates a water body, green pavers and planters that create a natural habitat for animals; these additions encourage biodiversity, improve the environment, reduce heat island effects, while also inducing psychological benefits for shoppers who visit!
Apart from the atrium and high-street open corridors, the retail shops and other commercial areas have been proposed to use energy-efficient air – conditioning systems such as variant refrigerant process equipment. BEE rated equipment throughout the building is also suggested to minimize the overall energy consumption cost. Water – efficient sanitary fixtures in washrooms, pantries, kitchenettes and toilets are suggested to minimize water uses; in addition, a sewerage treatment plant is proposed that will treat wastewater for reuse purposes for flushing etc.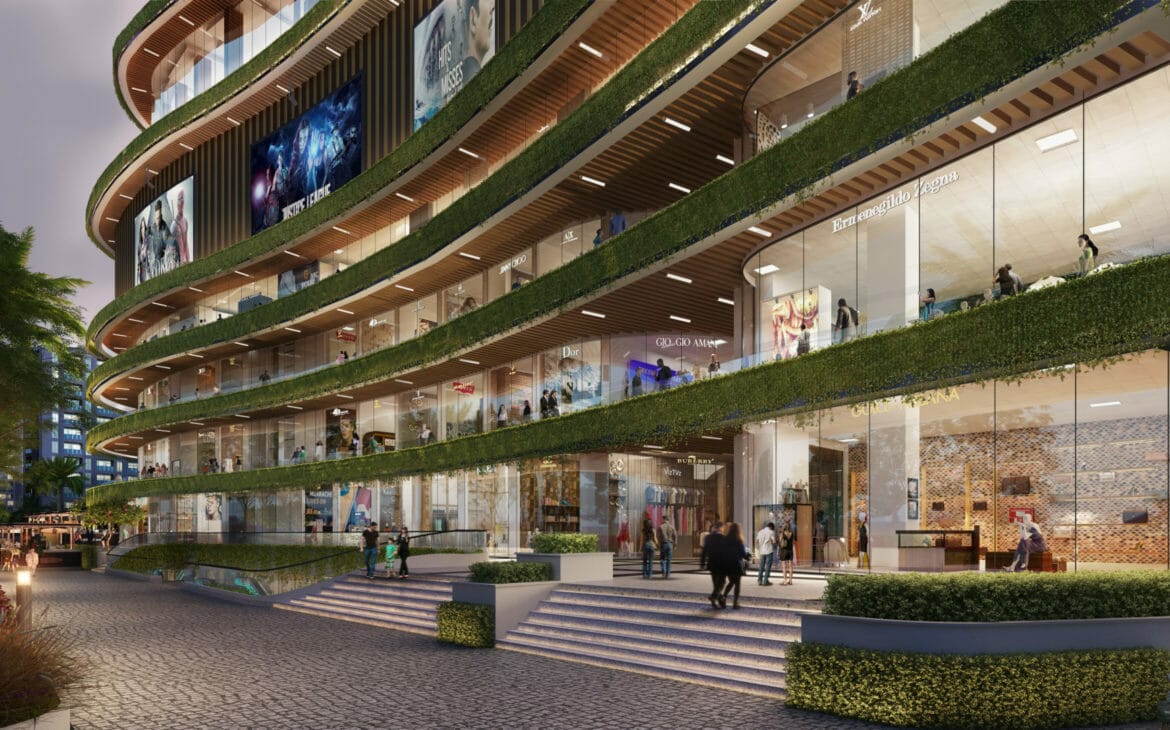 In terms of building materials, building integrated photovoltaics (BIPVs) have been proposed as a primary façade material that serves the dual purpose; first, as a façade treatment for the elevation and, secondly, for electricity generation which will be used towards lighting back-up and landscape-street lighting. Solar panels on the rooftop are installed to suffice the essential energy needs. Besides this, internal finishes have also been proposed to use low volatile materials and AAC block walls for space segregation.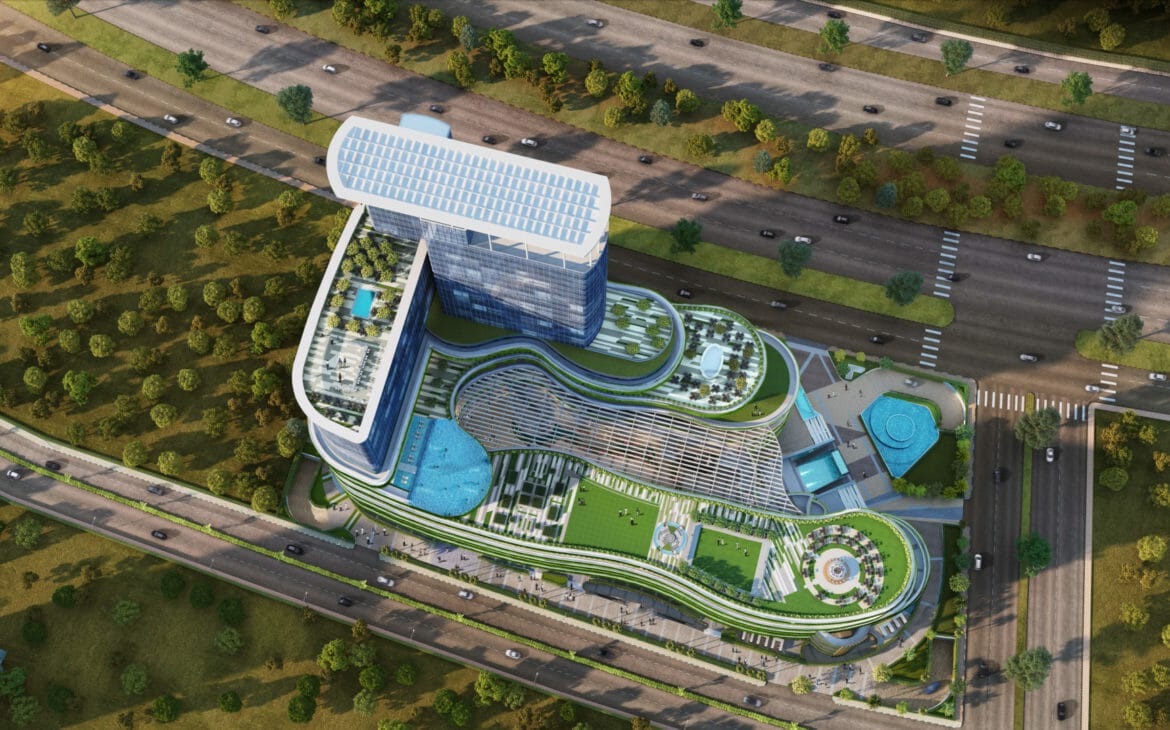 The blueprint has been conceptualised keeping cognizance of the environmental concerns, along with the social and economical aspects of sustainability. Marina Walk serves as an entire community because it facilitates people to work, shop and relax simultaneously within the complex, thereby, helping in enabling better living and ultimately reducing the carbon footprint.
Fact Sheet
Project name: Mahagun Marina Walk
Address: Sector 16B, Greater Noida, Uttar Pradesh
Project Status: Under Construction
Architect Firm: Gian P. Mathur & Associates Pvt. Ltd. (GPM – Architects & Planners)