Designed by Foster + Partners, the headquarters of National Bank of Kuwait is situated in the heart of Kuwait city. The 300 m skyscraper embarks an identity of solitude by creating a unique presence amongst the other buildings in Sharq, which is one the flourishing financial district of the nation. The design is an amalgamation of various design principles like passive and sustainable architecture, structural bifurcations that led to innovation of new technology in structural design which helped to cope up with the extremities of a nation's weather conditions.
The new structure of the National Bank of Kuwait creates a synergy between employees and the context which amplifies the wellbeing leading to a healthy work environment. "The new headquarters for the National Bank of Kuwait represents the coming together of an innovative environmental strategy and a diverse programme as a distinctive landmark that stands out on the Kuwaiti skyline. The building incorporates a sustainable, functional, and iconic design that signifies NBK's unique presence and identity in the city" says Stefan Behling the head of studio, Fosters + Partners.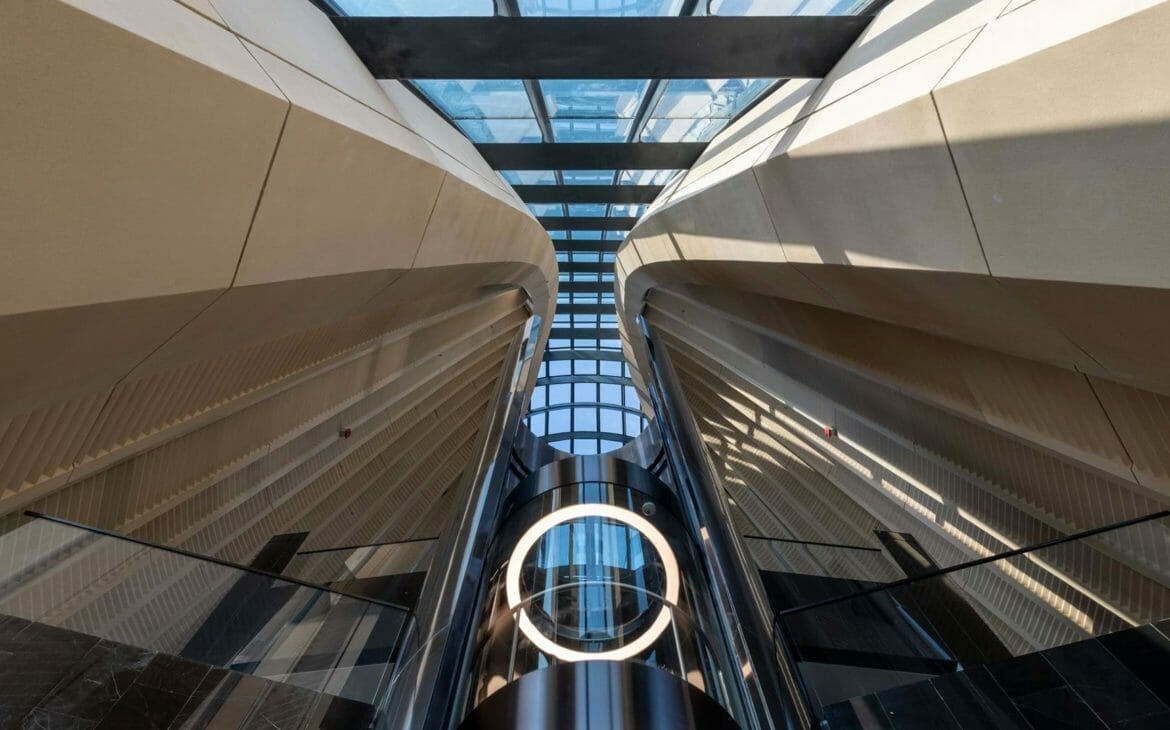 The design contributes an aesthetic facade to the north that unfolds the panoramic views of the gulf. The tower has concrete fins adjoined with the sun path that moves throughout the vertical axis of the tower ensuring structural stability and a sustainable design. While the foundation has been made by tucking the floorplates inwards, the design clinches maximum floor space on the upper floor by sheltering the lower floors through overhanging floor plates. Fosters + Partners team designed the building diligently which tends to reduce water consumption rate and enhanced indoor air quality.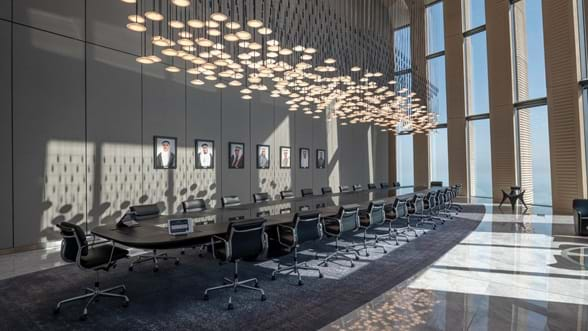 The shape of the tower enhances the overall aesthetics and creates a wider floor area while moving upwards ensuring mesmerizing vistas. The tower comprises 36 floors that facilitates sky lobbies at various levels to create a cohesive working environment for the bank staff. The 18 meter high foyer welcomes the visitors with a beguiling experience. On level 18, a double height restaurant allows a serene experience of the cityscape whereas level 19 houses a gym just on the above level. A splendid ballroom and an auditorium is situated on level 38 that offers bay views. The apex of the building at the topmost floor has a triple height boardroom clubbed with chairman's club having envisaging vistas of the city, sky and coastline together. Along with distinct architectural features the room also enfolds various lighting installations which includes customized by the team itself blown glass pendant lights that portrays a cloud like cluster above the luxe 13 meter table.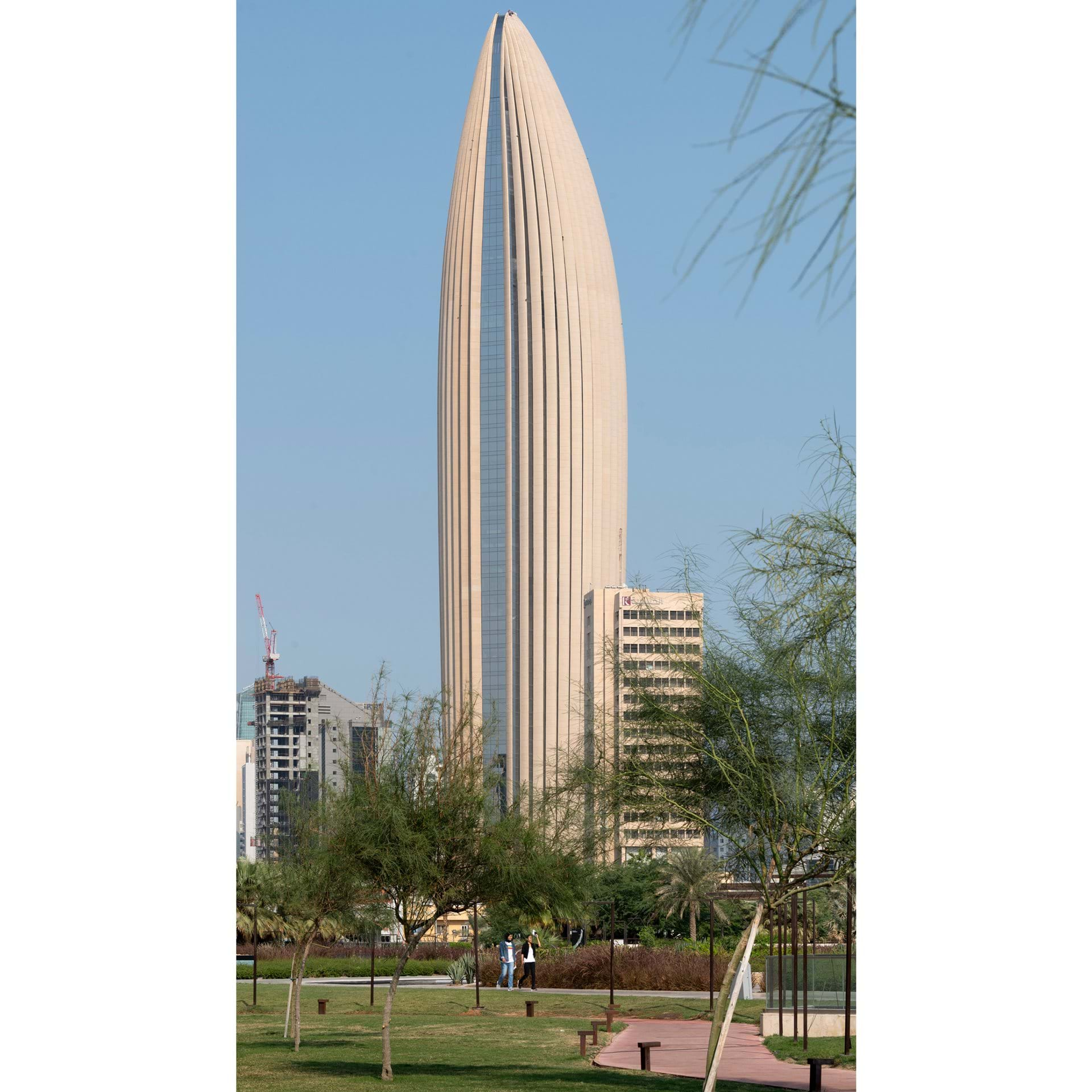 "The form we've developed for the tower is driven by the needs of the bank and the internal spatial arrangement is tailored to its organisational requirements, whilst providing flexibility for future change and growth. We have created a customised working environment where everybody has their own unique space." – Nikolai Malsch, Senior Partner, Foster + Partners.
Location: Kuwait
Year of Completion: 2022
Firm Name: Foster + Partners
Image Credits: Foster + Partners