Design Lab Vyoma, a Mumbai based multidisciplinary firm unfurls a yin-yang kind of a design which balances every aspect of colour, material and texture. Elemental House, a 3BHK home is conceptualised as a cool and cozy abode of the town in calming blues and neutral colour palette.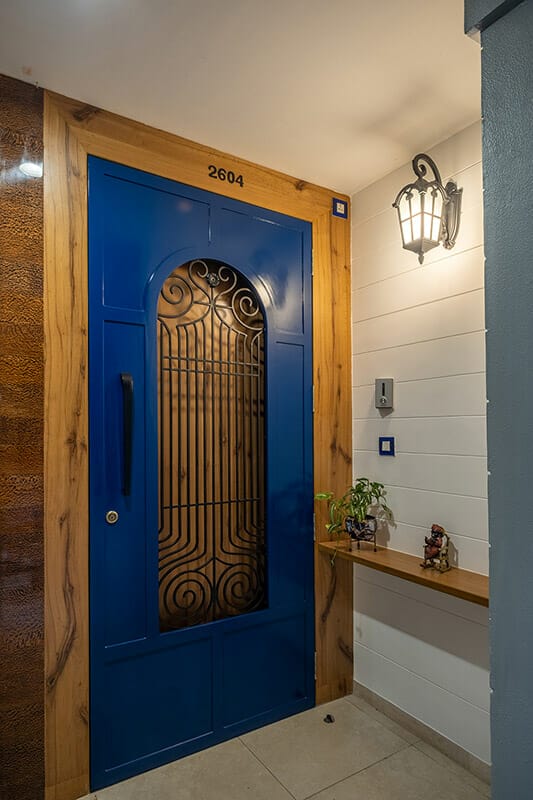 The entrance is a classic mixture of Scandinavian yet contemporary decor with the warmth of wooden textures and tone with a new aged grid mirror that expands the arena of the space with the spendidness in the design. Moulds are the elemental feature of the entire house that binds the several design ideologies into one.
The living Area is a fine tuning of several textures of wood that are in different shades and patterns. The sofa brings the usual warmth with its shade of wood while the darkish tone in the dining area adds sharpness to curvy designs. The mould on each edge breaks to the monotonous idea of sharp edges and wall ends that are put at the openings.
The Kitchen is all decked in sobre greys of Parisian decor that brings the colonial design style back to life. The bold brass knobs adds ethnicity to the whole new space that makes it tranquilised.
The master bedroom is a calming house of subtle colour drenched in classical design detail scratched from a tropical Indian home. The side lamp in contemporary metal ball shines high with classical design adding distinctiveness to the design.
The children's bedroom grasps a quick tour of the world through the global map finished in the tones of blue intriguing with the contemporary cloudy shuttle brought straight away from a fairytale.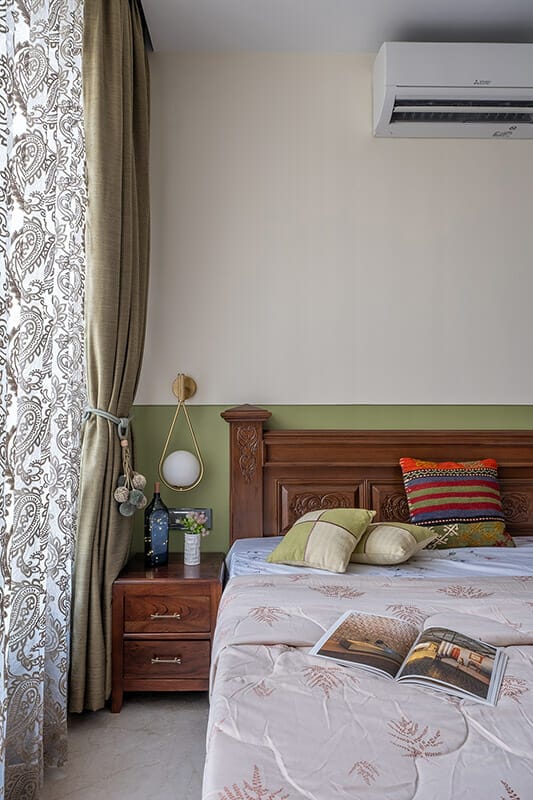 The guest bedroom has used the universal hues of warm palette that brings the coziness of being in the comfortable place. The unique combination of subtle beige and Parisian blue brings the joyful mood to the space.
All the elements in the home are a free form of warm palette that create a simple and unfused design.