The heat during summers becomes unbearable and irritating even when staying indoors. And then, a curtain comes to your rescue when you are worried about your electricity bills with all-day usage of air-conditioners. A curtain is an interior element used as a window treatment solution for privacy or light control in any space.
The availability of numerous colors, fabrics, and textures provides various styling options according to the space type and design trends.
The conflicting task is to decide the suitable fit for your space that does the job and blends in perfectly with your house decor. To make things easier for you, Textile designer Rutika Jain Bhandari, who crafts spaces into artwork through her brand Ikka Home, has elucidated certain summer curtain trends that will help you to style your homes and beat the summer sun.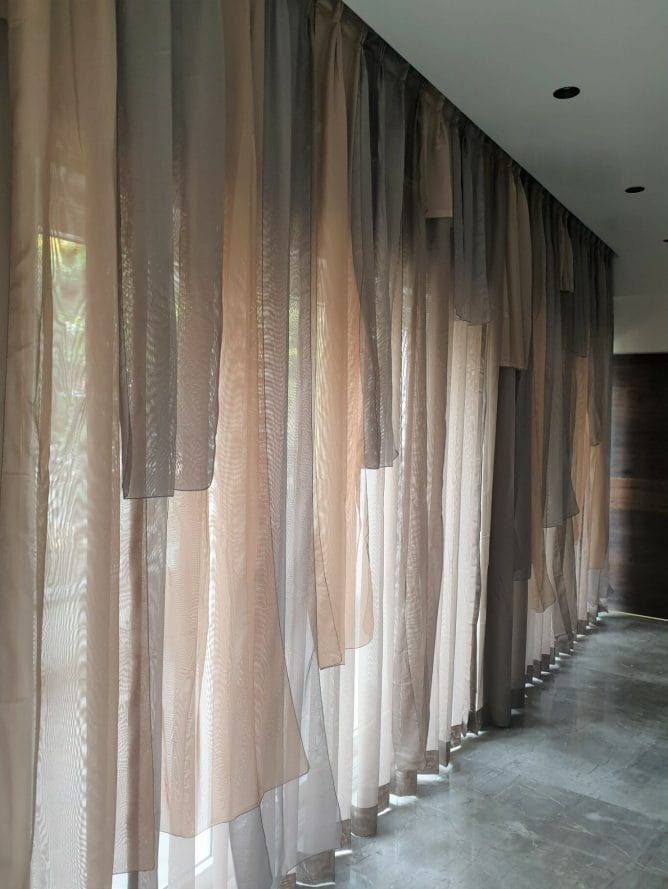 Selecting the fabric of curtains or blinds is a crucial step to ensure an aesthetically pleasing space. The color, visual balance, tactile value, pattern, and texture are the factors that need to be perfect for the suitable selection for any space. Decorating a space with new curtains need not be the first step, adding curtain ties, pom-poms or tassel trims to the existing curtains can be an initiator of space makeover. For summers, the suitable fabric is the light-weight one, easy-to-handle, wrinkle-free with a great curtain fall.
The three quick tips to enhance the design quotient of any area with curtains in the summer season are
The layering of elements, adding layers to the design adds certain dimensions to the colors
Patterns that are inspired by flora are always in trend and can be coordinated well with contrasting colors.
Another pattern that can be a go-to option in summers is the line pattern. It imparts a clean and modern look to the space.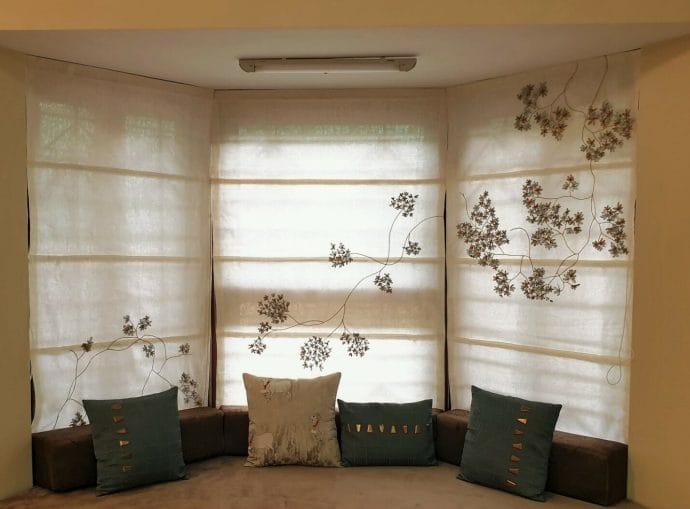 Suitable fabrics
The ideal fabrics that give an easy-breezy vibe to the space in summers are Voile, Soft contemporary linen, and fabrics mixed with cotton
Suitable patterns
The curtain fabrics are available in ample textures and patterns to choose from but few of them will portray a trendy interior and breathable ambiance in summers. The first pattern that falls in the listicle is motifs inspired by travel or daring patterns. And, another pattern to choose would be fabric with palms, Indonesian tigers, abstract creepers, cows, or any other similar design.
Suitable Colors
Color selection is an important criterion as colors of any space impact a user emotionally and mentally. The ideal colors in summers would be the ones inspired by nature. Earthy peachy tones, serene sage greens, and mineral blues of the night skies are some of the examples that can be put independently or can be paired with the complimenting color tone or texture to accentuate the look.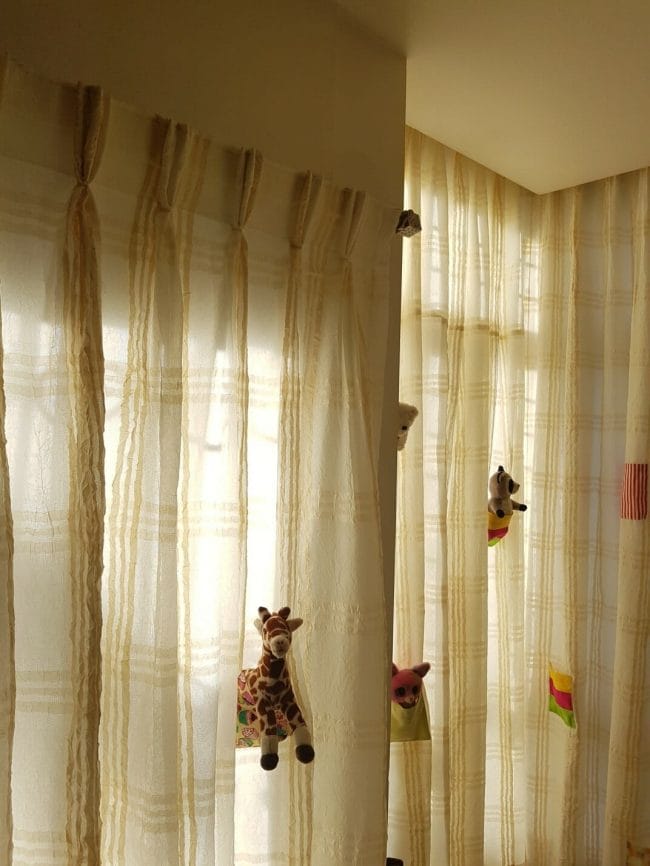 Image Credits: Rutika Jain Bhandari