Nestled in the thick forest of red pine, the storage facility in Miyota-machi , Nagano Prefecture by Nendo has a guest house along with the facility. Known for its lush mountains, Nagano Prefecture is in the heart of Honshu Island, Japan. The precast technology combined with prestressed construction methods resulted in the tunnel shape of the structure.
The common parts were moulded in a unit and later on assembled on the site. Box culverts have mixed use applications for infrastructure projects like pathways, power grids, waterways etc. Since there are frequent chances of leakage in the precast blocks, the blocks are prestressed after binding together to avoid any kind of damage and securing the structure with a seamless finish and durability. This is a normal method for precast bridges where the parts are centred and connected with wire.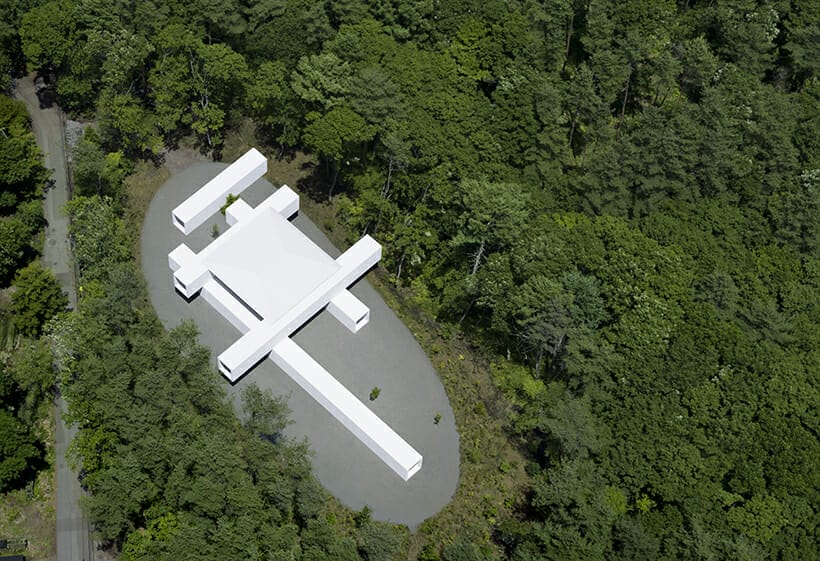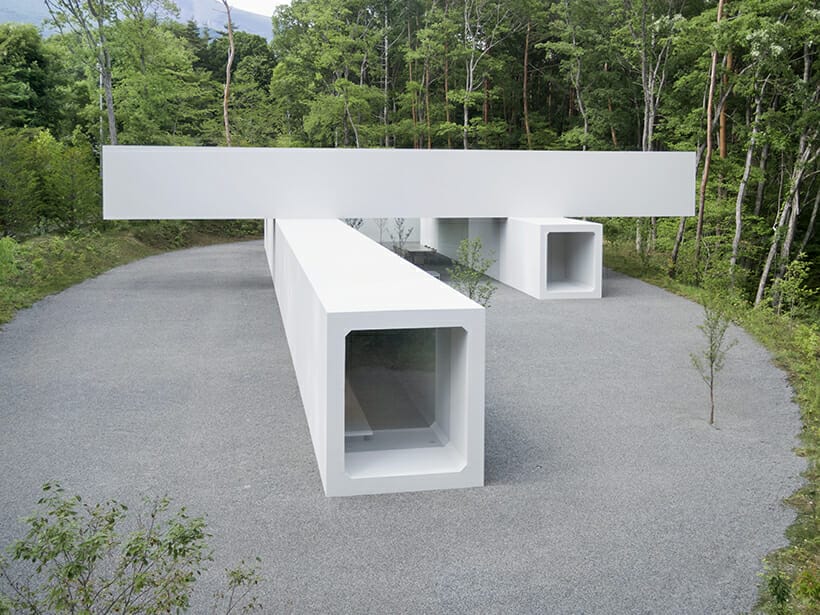 Each of the square shapes that are common in design weighs around 12 tons approx and 63 of these parts were used for the construction of the structure. Also parameters like the truck size and the crane's capacity for lifting the weight were kept in mind while designing the pieces and as per the differing parameters the pieces were casted. A sleek tunnel shaped space of internal dimension of 2 x 2.3 m was made to connect these precast parts which consumed 14 wires to join the parts at equidistant from each other providing equal tension amongst them. The gradual process of tightening the wires over the period of time was done until a tension of 46 tons was achieved. A 45 degree reinforcement at the entry is generally found in a common box that serves the purpose of enhancing the earthquake resistance of the structure.
The stacked formation of four tunnels covered with a single roof within the structure of the centre acts as an aesthetic view to the building. The long and narrow storage rooms with a depth of around 40 metres are adjoined with two smaller rooms that carry a future vision of extension with the growth of the facility. The basic facilities of an accommodation like washrooms and kitchen are facilitated on the first floor while a compact bedroom accompanied by a study area is made on the second floor.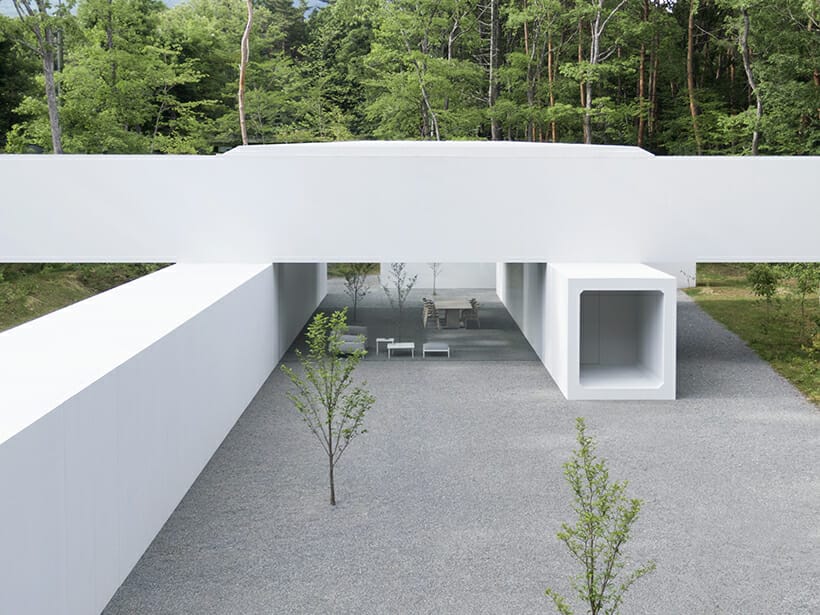 The metal framed windows fixed with glass measures up to 10 metres in length were fixed into the grooves. The gravel landscape in the outdoor part has also been arranged in the internal spaces to draw a common connection between the two different spaces. To ease the surface usage filled with gravel a thick layer of resin was poured below and above the layer of resin which also restricted it from becoming too glossy.
The resting area is a combination of civil engineering and product design as it draws mesmerizing details throughout the structure. A bespoke handle used to cover the gap between the door and the wall. The bathtub carved from the floor creates a visual depiction of the tunnel shape.
Fact Sheet
Project : Culvert Guesthouse
Firm Name : Nendo
Location : Japan
Year of Completion : 2022
Image Credits: Nendo