Home interiors and decor play an important role in making your home look alluring. When the temperature drops, one starts looking for ways to make the house cosy and warm. With winters being a season where one loves staying indoors, why not look at a complete winter revamp of your homes? The dull grey tones of the outside tend to bring monotony, so to create a warm, comfortable and appealing environment inside, more warm and rich colours are suggested for the interiors.
Winter decor is all about incorporating darker and intense colour schemes- elements that reflect the season. It's that season of the year where the velvets, knitted wools and passionate hues become elegant necessities for a cosy time.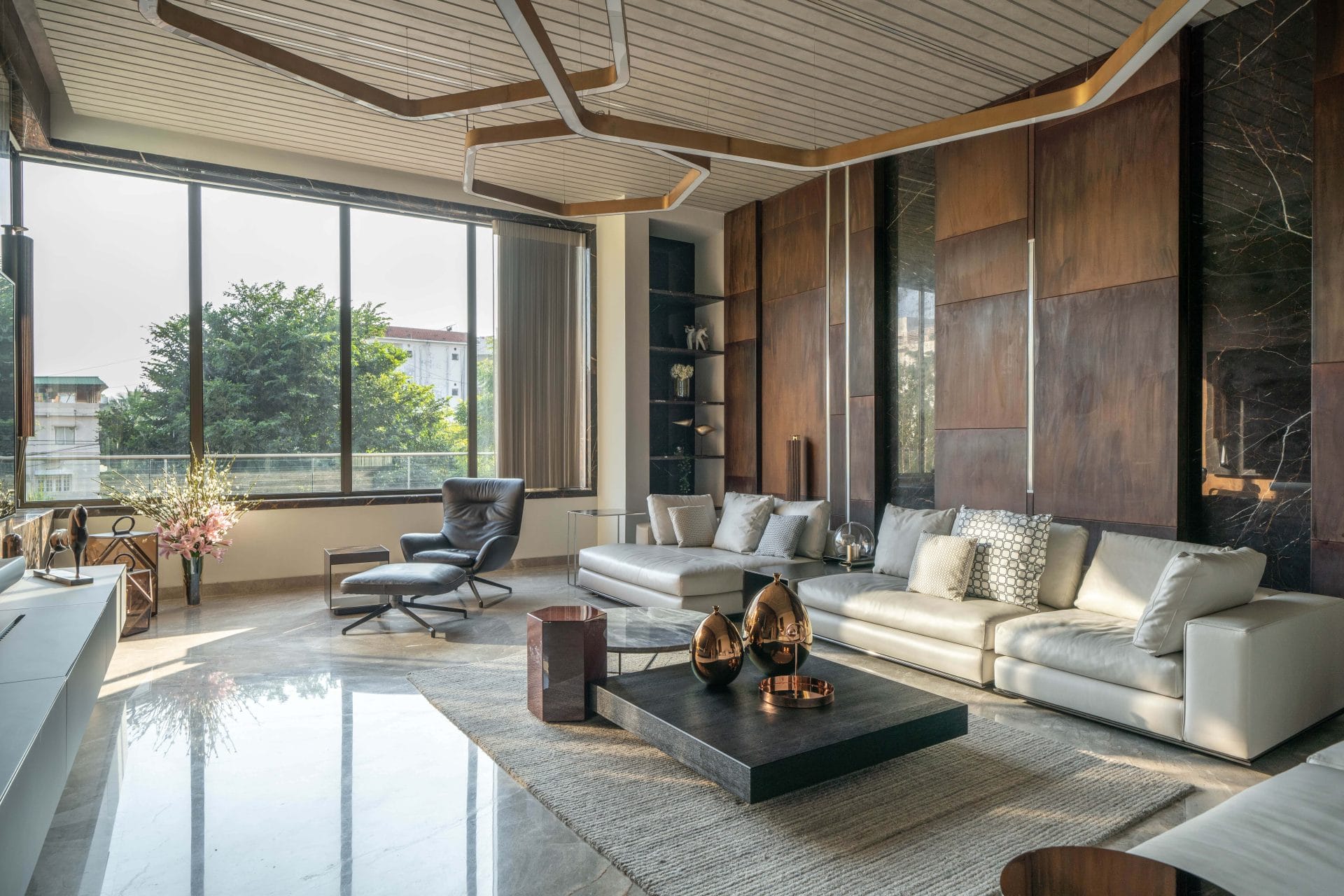 During the cold winters, to beat the chilly atmosphere, the right set of furniture can make all the difference. If the living room furniture is spread out, pull them closer to one another to feel warm and increase harmony.
Sitting close to windows receiving direct sunlight in a chaise lounge is a perfect way to beat the cold days during the daytime. A setting of a comfortable lounge covered in a warm knit blanket also brings in a more pleasing look to the room. Accessorising the room with a warm-hued crochet rug also offers a snug feel to space.
Adding warm lights near our window sills and doorways can help in highlighting them and visually comfort the users during evenings.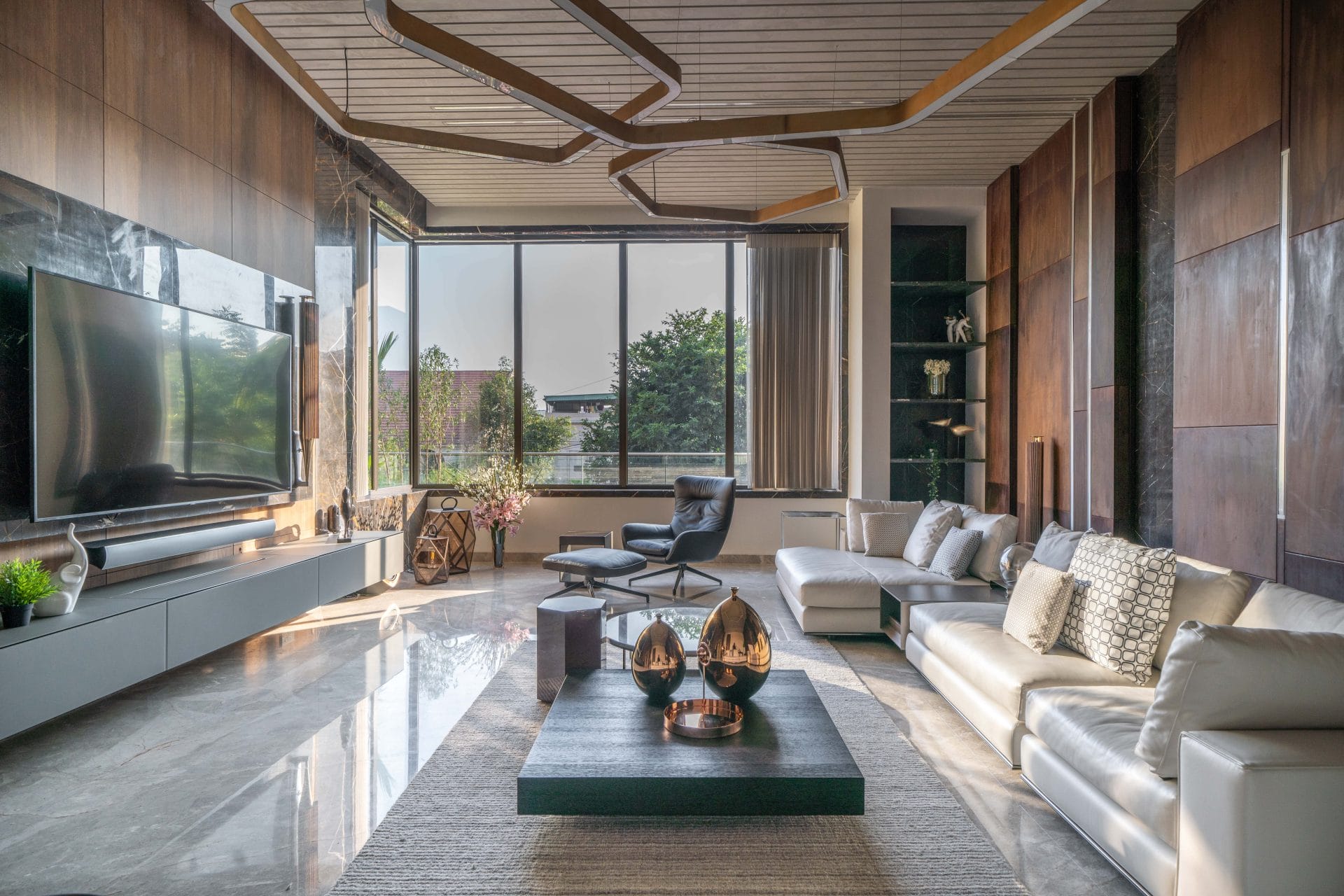 Creating a dark-tone colour palette will make your home more winter-ready. Accent your walls with colours like deep browns, ochre or royal blues and purple. Using a combination of pastels with brass or silver or earthy tones can also give one's home a sophisticated look.
Designing a dark colour scheme for a room with ribbon windows will make the room look homely. Embracing dark woods to complement lighter upholstery of the furniture evokes a cosy feel. With a backdrop of sliding windows providing a charismatic view of the greenery outside makes the scene picturesque while staying delightfully snug inside. One can add some sparkle by incorporating some mirrors on plain walls as a decor item. Candle lights can also accentuate your homes and can always be trusted to add the right kind of warmth to your home.
A recliner next to a large window offers one to soak up pleasant winter heat and also doubles up as a comfortable work environment for one especially during these work from home times. Suspending plants with jute baskets as pot covers also helps in adding to the theme of one's indoors for the winter season. Furniture settings close to the windows are a prime spot to highlight during winter months.
The harsh frigid winds of the winters can be brought down inside by cosying among fluffy cushions. One can replace the light, daylight coloured, and textured lampshades with more rich vibrant versions. The use of soft overhead lighting in big rooms can help spread the warmth of light all around.
Incorporating balconies into revamping them for everyday use during winters is a smart way to overcome the chill and also get work done in a cosy environment. Incorporating the use of bright colours and grand cushions calls for a relaxed atmosphere when one can feel fresh and warm on a hectic day. Winter whites are a brilliant way to turn your home atmosphere to ultra-comfortable.
The essential elements of winter revolve around warm colour tones and plenty of natural and neutral elements. By prepping your home right with an interior revamp, one can minimise the winter blues.