Weekends are incomplete without that perfect getaway house to escape to. Located in the North of Goa, this 5000 sq ft holiday home designed by the Studio IAAD.The clients, 3 families who are friends in thick and thin. This residence is conceptualized by Ar. Rachna Agarwal keeping in mind the members of the three families.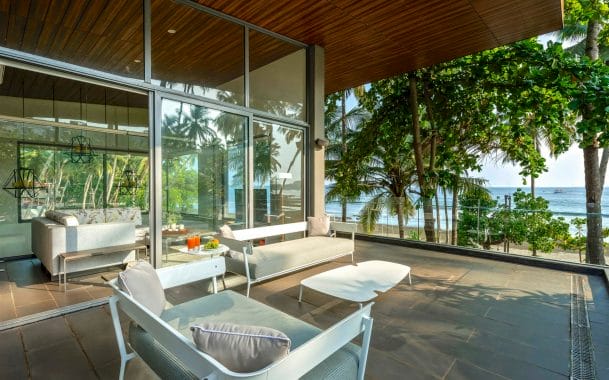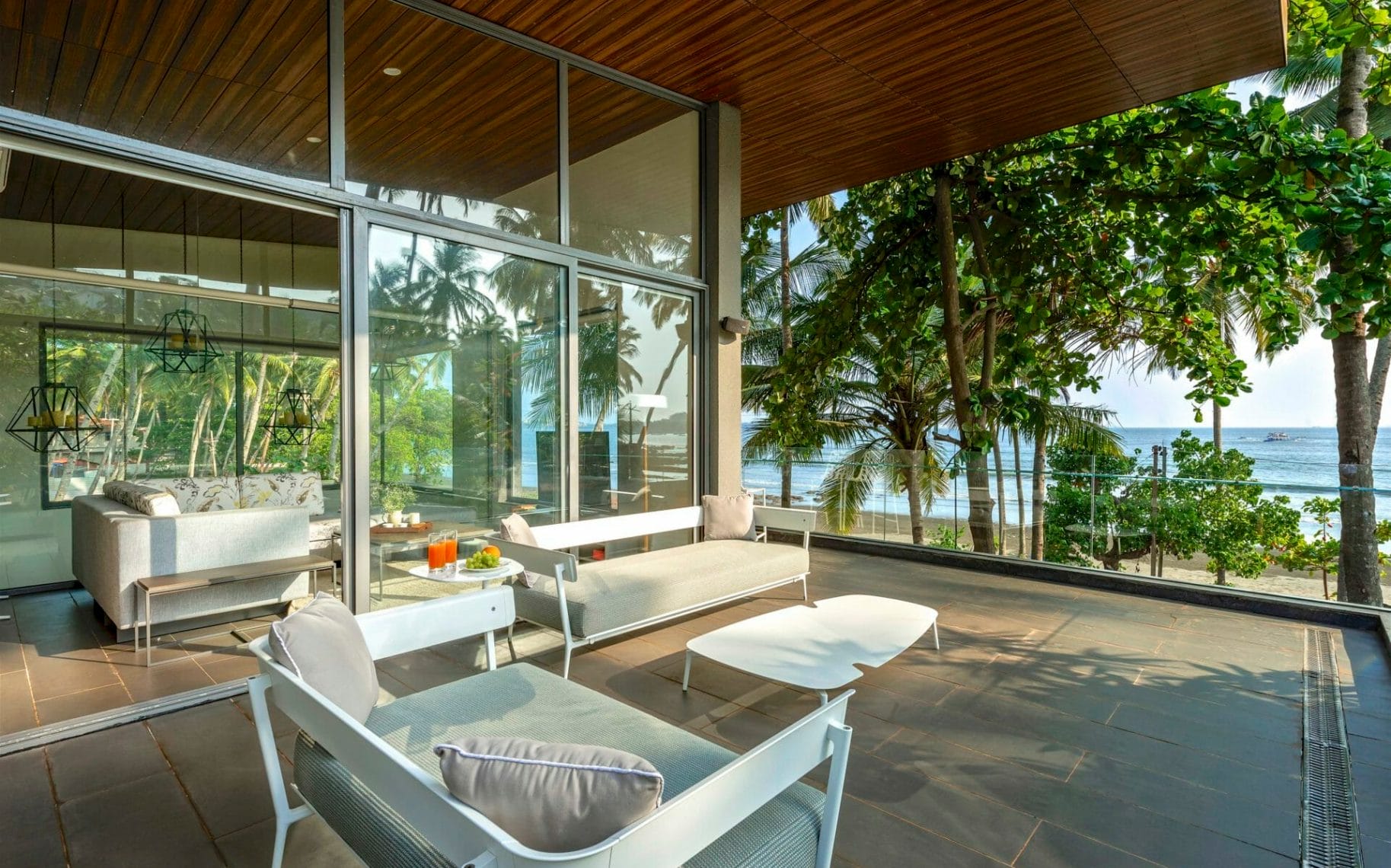 Nestled in the shores of Goa the plot has been designed for maximum sun exposure with spectacular sunset views.
Luxury Living at Its best It's not often you get to visit a home that demands you join in the architectural parlance of its designer. Almost every element from where it sits, to the expansive view framed by its open courtyard, makes a statement so powerful.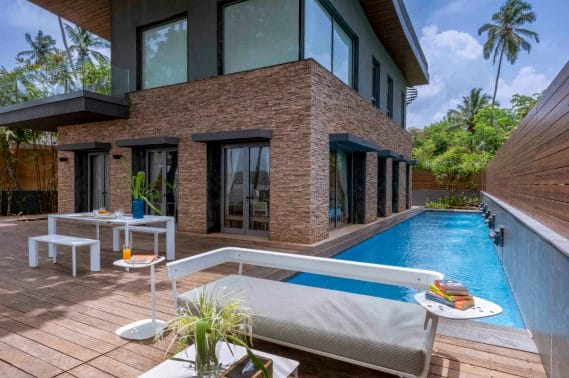 A humble fisherman's hut, a wild plantation and an infinite stretch of sea are elements that weave together to create a unique landscape. Through sustainable architecture, the team of IAAd hopes to protect this site from urbanization so that it can be enjoyed for generations to come. A thick canopy of coconut and almond trees surround this home which is just at a distance from all amenities.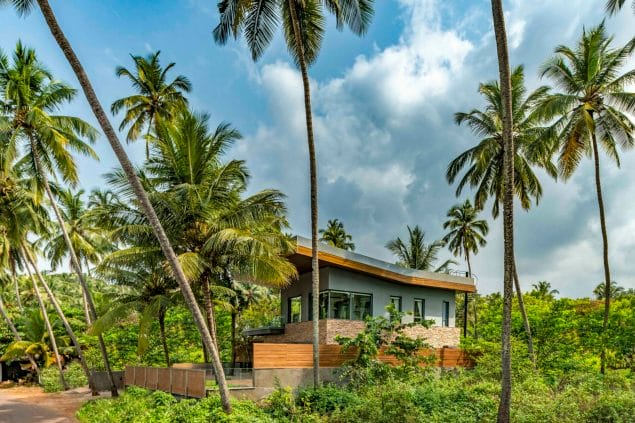 The building's height has been raised by six feet and leveled with the main road so that views of the waterfront are seamless.The house responds to the hot, humid weather in Goa by blending into the dense forest. The geometric volume is topped with a slanted roof that coincides with a tilting axis. This tilting motion creates secluded spaces for people to rest along with bringing in a cool breeze from the sea.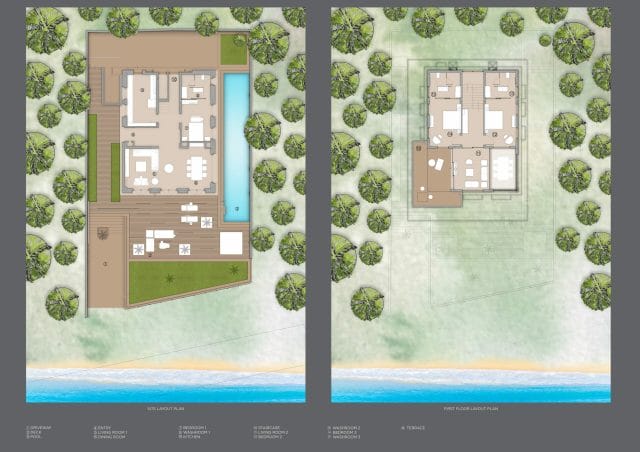 The three-bedroom structure offers two living areas, an open kitchen, and a staircase connecting the two floors that doubles as the architectural spine of the house, facilitating the airflow throughout. The color palette is simple yet elegant.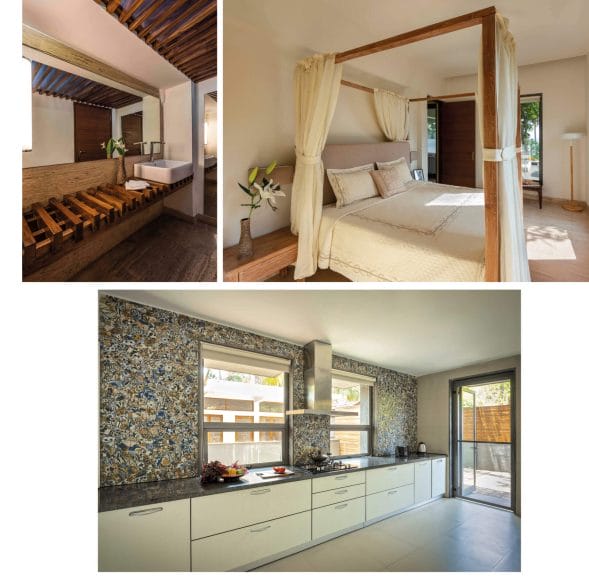 The facade of the building is made of textured tiles and concrete, with wood to give warmth. The texture discourages moss growth, which means no maintenance is required. The ground floor is a solid base. While the first floor includes larger glazed sections, which have changing views as the sun rises and sets.
Industrial Restoration Hardware pendants cascade across the double-height volume of the dining nook, imbuing the space with a dynamic play of light. The kitchen island is encased in a casing of Decorators White by Benjamin Moore.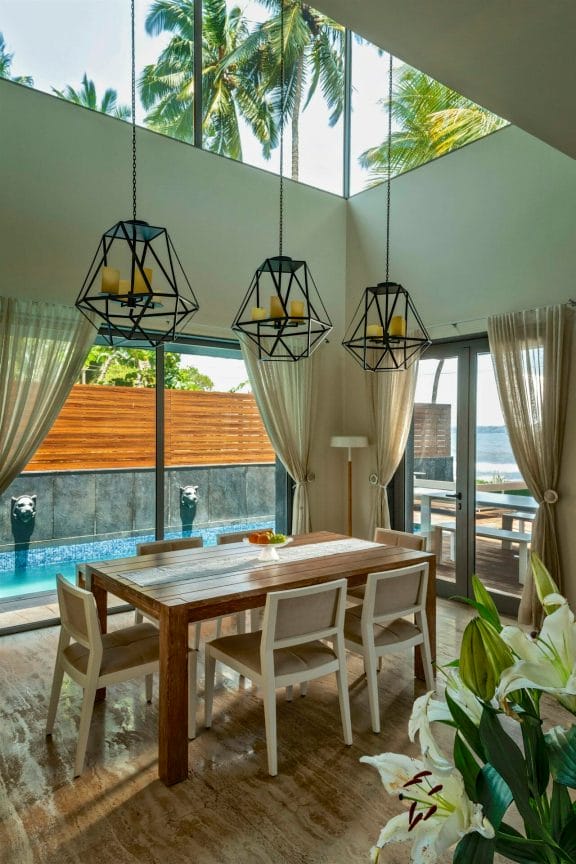 The outdoor deck is the heart of this oceanfront home, as an interface between its sophisticated interiors and the natural world outside. A serene pool hugs the property's edge with its rustic gargoyle fountain spouts. An additional layer of privacy is offered by a wooden jaali wall, along the home's boundary facing the ocean, which can be flexibly adjusted to ensure privacy based on a resident's requirements.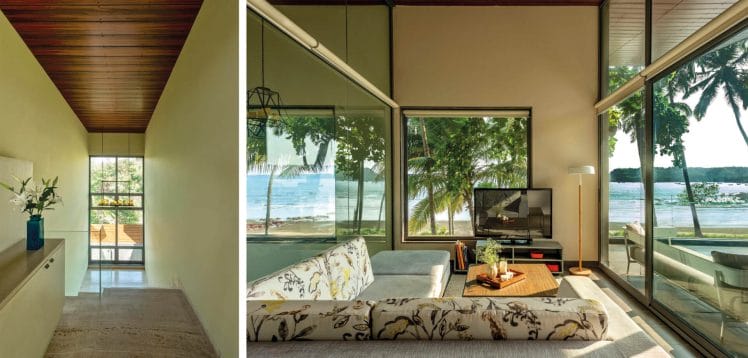 Name of Project: Cove
Location: North Goa, India
Principal Architect: Rachna Agarwal
Design Team: Gaurav and Richard
Built-Up Area (sq ft & sq m): 5,000 sq ft
Photographer: Bharath Ramamrutham