Ar. Farah Ahmed & Ar. Dhaval Shellugar of FADD Studio is known for its classy and creative work. In the project Alenteho, the design is a beautiful confluence of old-world charm with fresh straight-lined geometry. The rich green used in the rafter ceiling and on the metals, grillwork is reminiscent of old British glory and colonialism, which is paired with a salmon-pink pastel to bring in softness and warmth.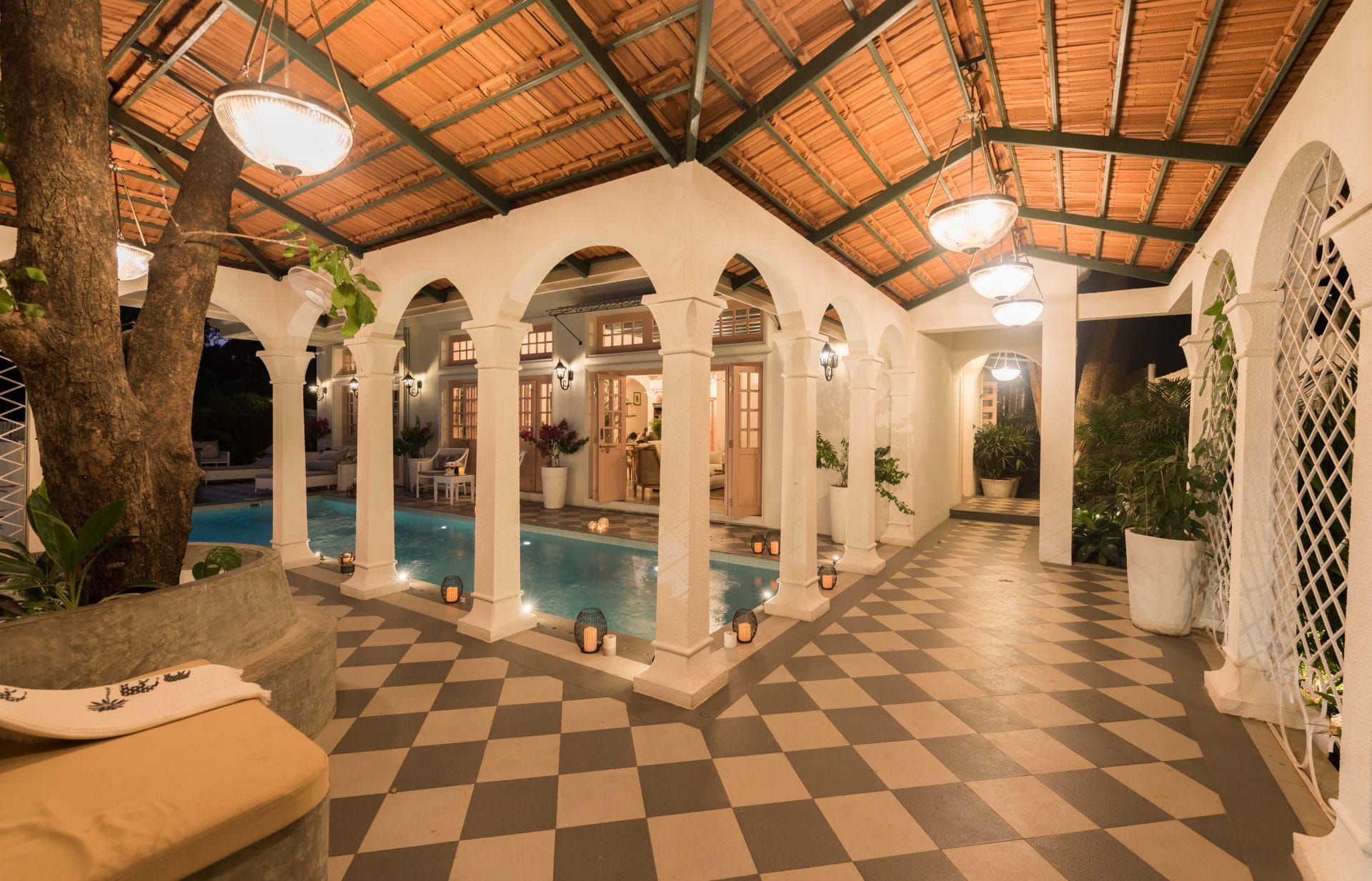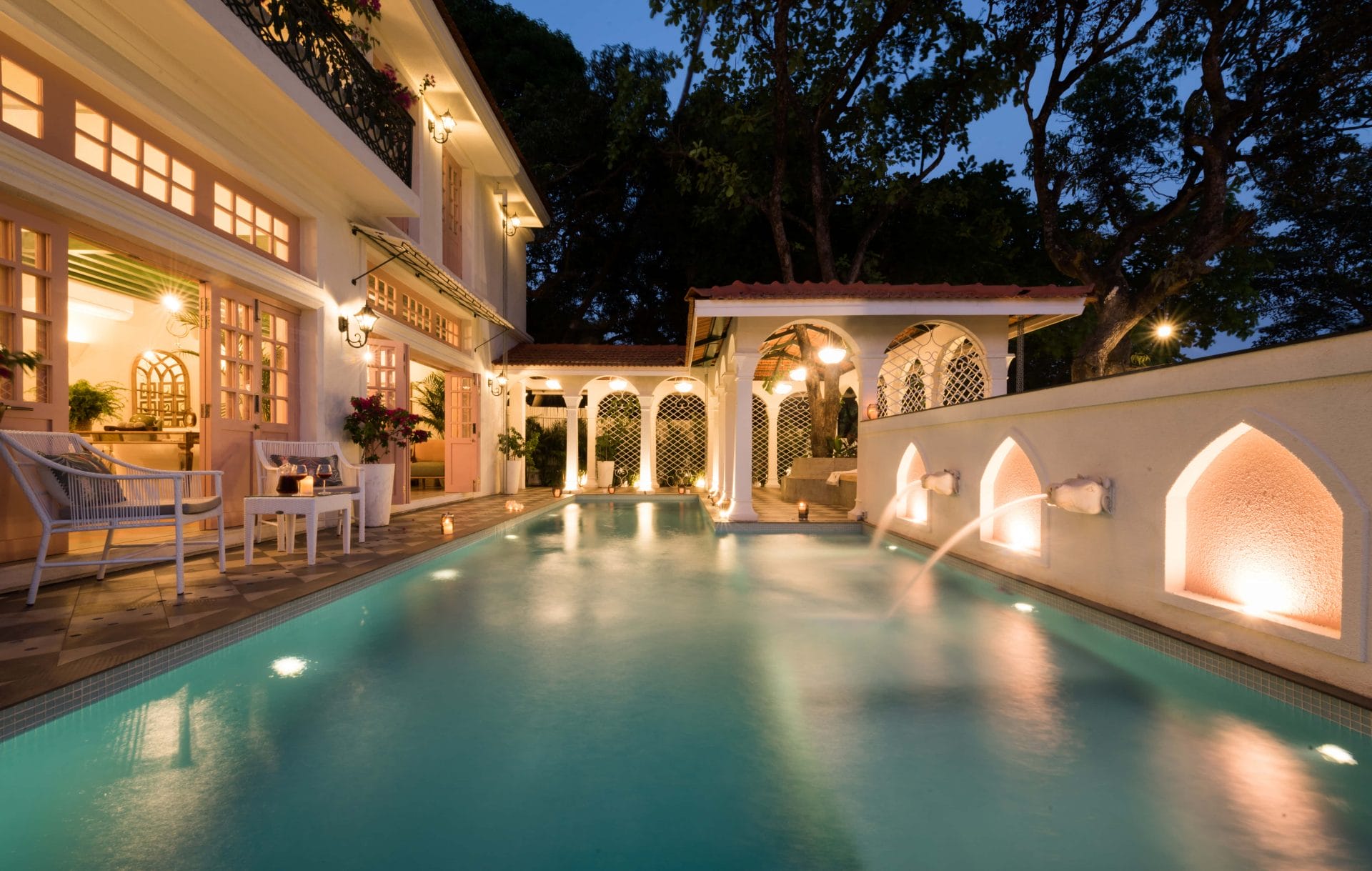 The doors and windows are salmon in color from the outside, which gives the villa its own unique identity and exclusivity. Neutral grey-beiges and creams are filled in most of the other walls. The large geometric patterns, solid colors, and straight lines are the main themes for the flooring.
The revered concept has been applied in the guestroom located on the ground floor where most of the floor is peach and a pair of grey stripes flank the entrance. The master bedroom has diagonal stripes in white, green, grey, and aqua. The other guest room upstairs is plaid with grey, white, and aqua and the other is what appears to look like a concentric 'x' shape in grey and white.
To adorn the spaces, art and artifacts are sourced from distinct vintage art stores. Carved mirrors, restored prints are used in some places. The whole space is scattered with plants to enhance the feeling of oneness with nature, which elevates the freshness which was brought in by the color palette used in the project.
Project Name: Alenteho
Architect Name: Ar. Farah Ahmed & Ar. Dhaval Shellugar
Architect Firm Name: FADD Studio
Size: 3000 sqft
Location: Goa, India