The recent project completed by Ar. Manjusha Adhav – Kamble is for a family of three generations with distinct tastes. Clean lines, subtle textures, and muted colour tones are the dominant features of the home with an underlying sophistication in its simplicity.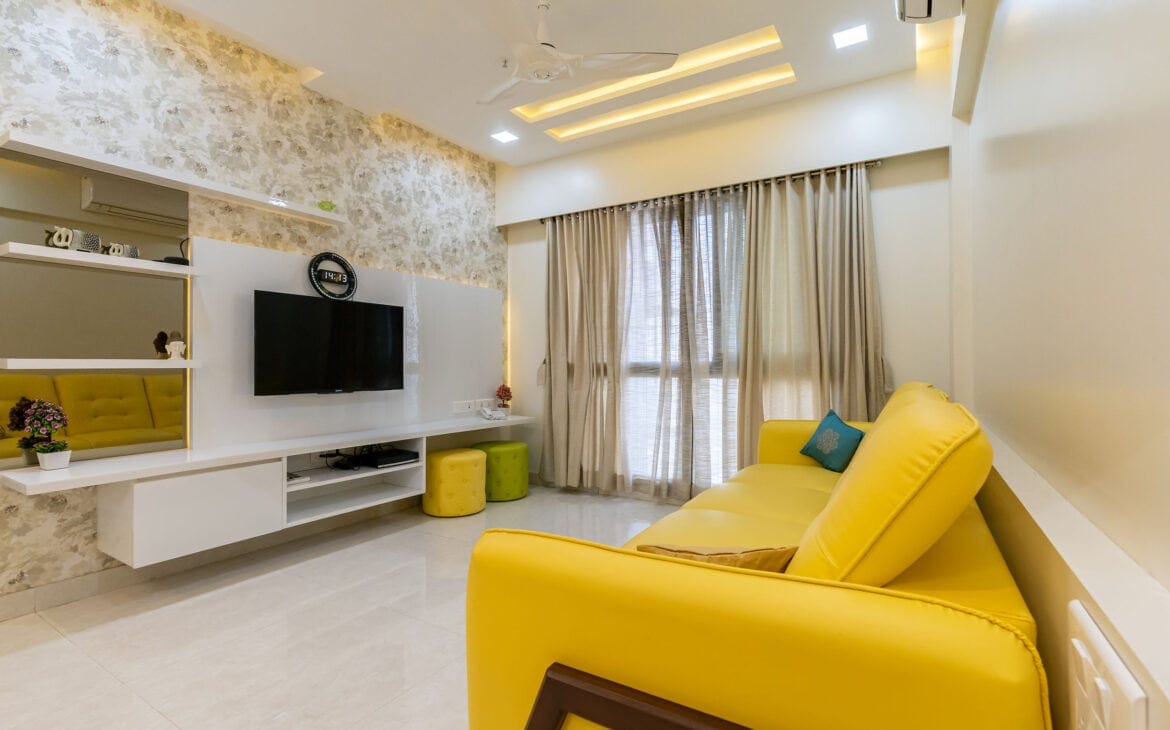 The master bedroom is primarily in white, olive green and brass finished touches. The charcoal sheet wardrobe shutters reflect a similar geometrical wallpaper pattern behind the soft cushioned headboard. The mirrored door dresser and the study nook serve as a solid and void area respectively, adding an oddity to the parallel walls of the room.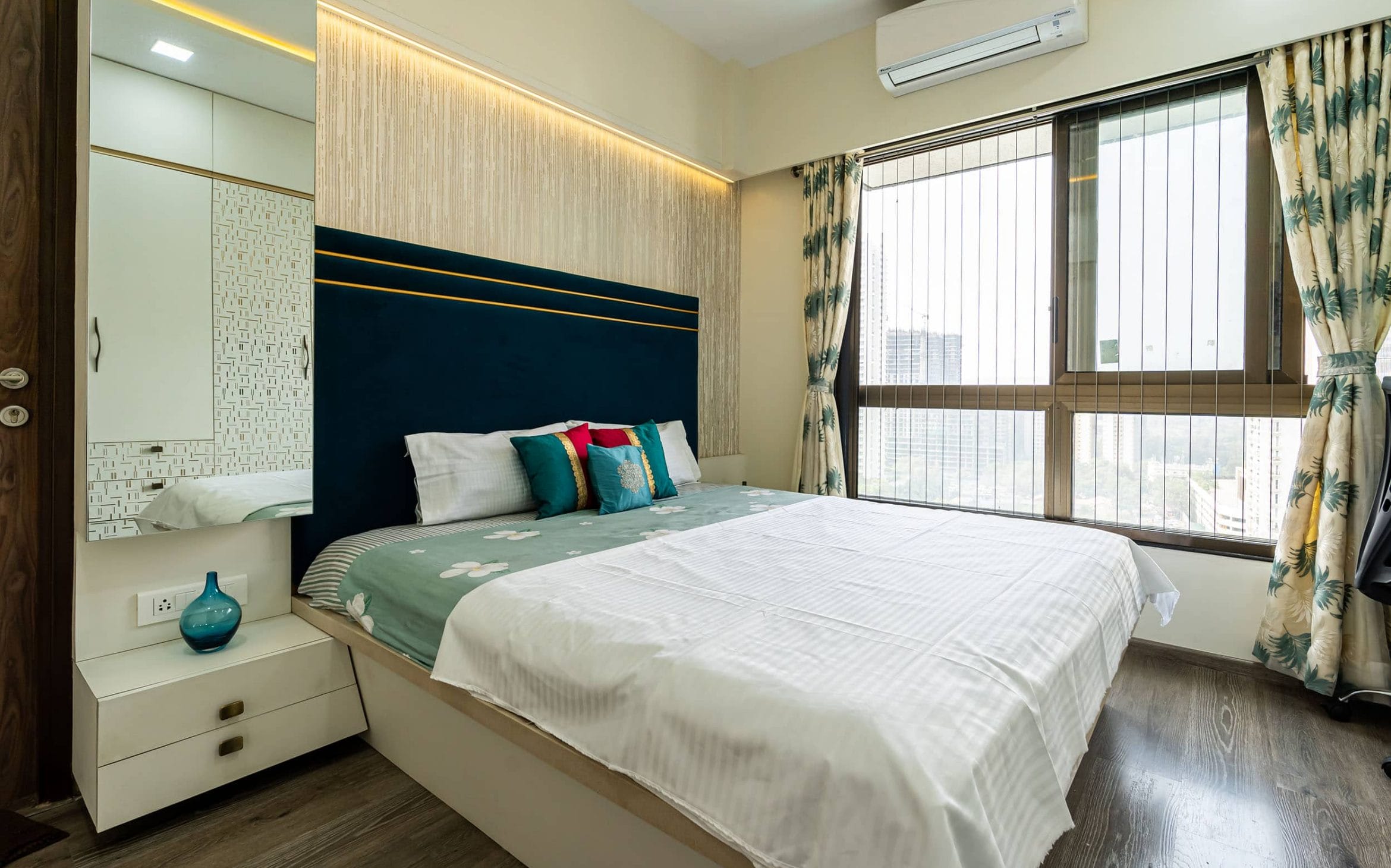 The kid's bedroom is in pastel blue and pink. It has a bunk bed that can accommodate three people to sleep, a study desk for two, with chairs that tuck-in below the desk allowing for more space during playtime.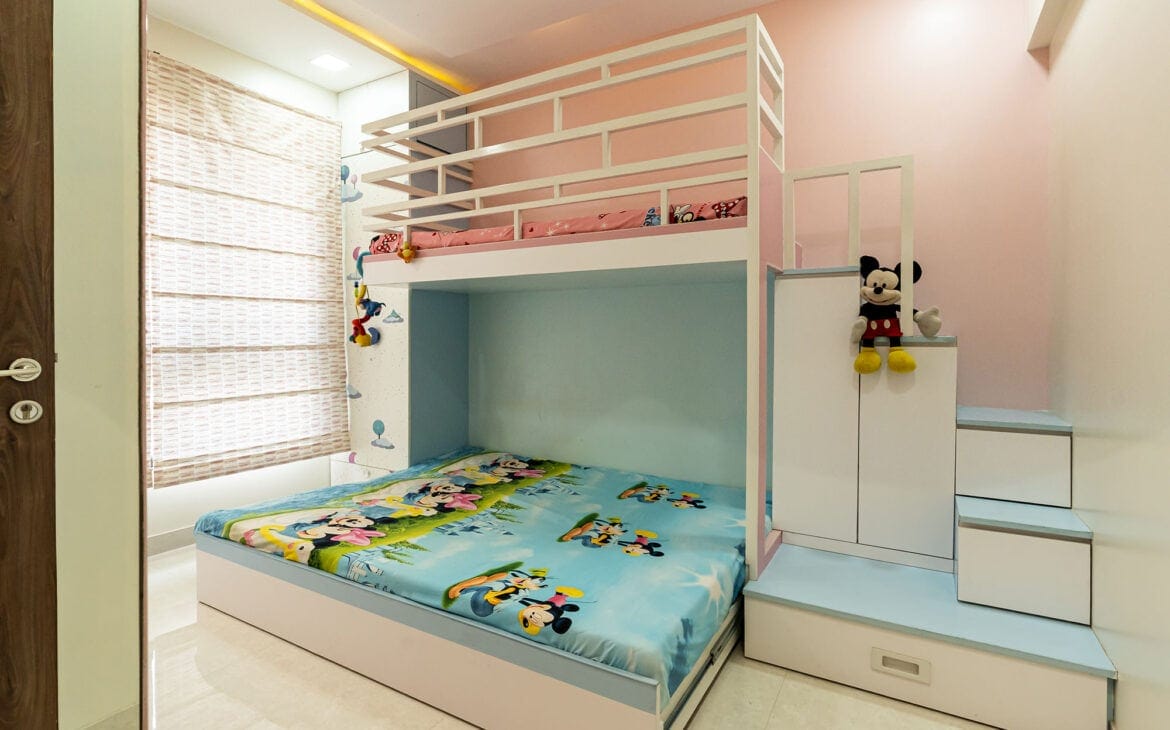 The guest bedroom has been kept minimal in its treatment. The all-white mandir is custom-built to give a traditional feel. The pull-out bed designed serves the need for expansion in case of additional occupation. The 2 all white single wardrobes give a sense of openness in an otherwise small bedroom. One of the wardrobes with a hidden shutter opens up to form an ironing desk when required.
The living room is divided with a formal seating area on one side of the passage and dining space on the other, with unobstructed light and breeze through the large windows. The pristine white walls, ceiling, and wall mirrors in the 2 divided spaces enhance the volume. The bright sofas and dining chairs are customized with vibrant colours to break the overall appearance.
Fact File:
Firm Name: Solids and Voids
Architect Name: Manjusha Adhav – Kamble
Typology: Residential Interiors – 3BHK apartment
Area: 1100 sq.ft
Location: Mulund West, Mumbai
Photography: Pixel and Lens by Chintan Meghani