On the foot of the Serra da Estrela mountain ranges in the valley close to the parish of Gonçalo in a place called Mora is 18ha of agricultural land encircled by dense pine tree forests.
Casa NaMora is a farmhouse made of two volumes of concrete adjoining an old granite structure that seamlessly flow into one another on terraces. 'Na Mora' in Portuguese has two meanings and translates to 'In mora' while 'namora' translates to 'date or flirt'. The conception of the project follows the theme of the old granite structure that flirts with the new concrete ones and the surroundings.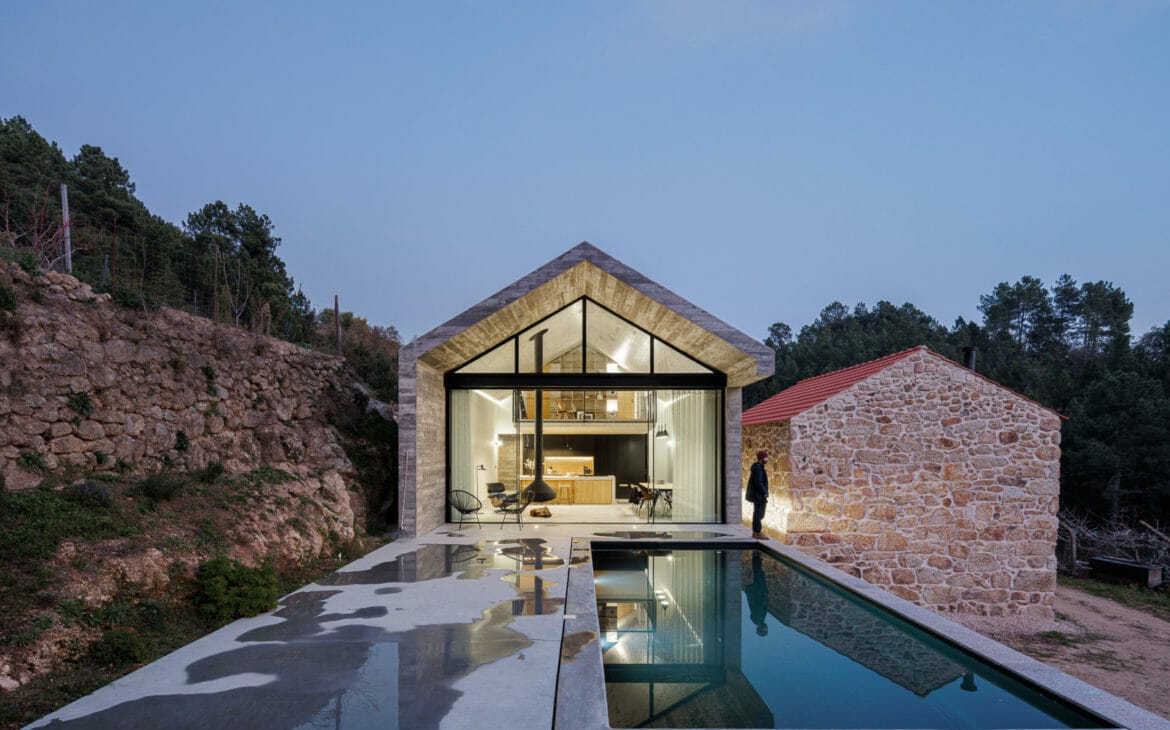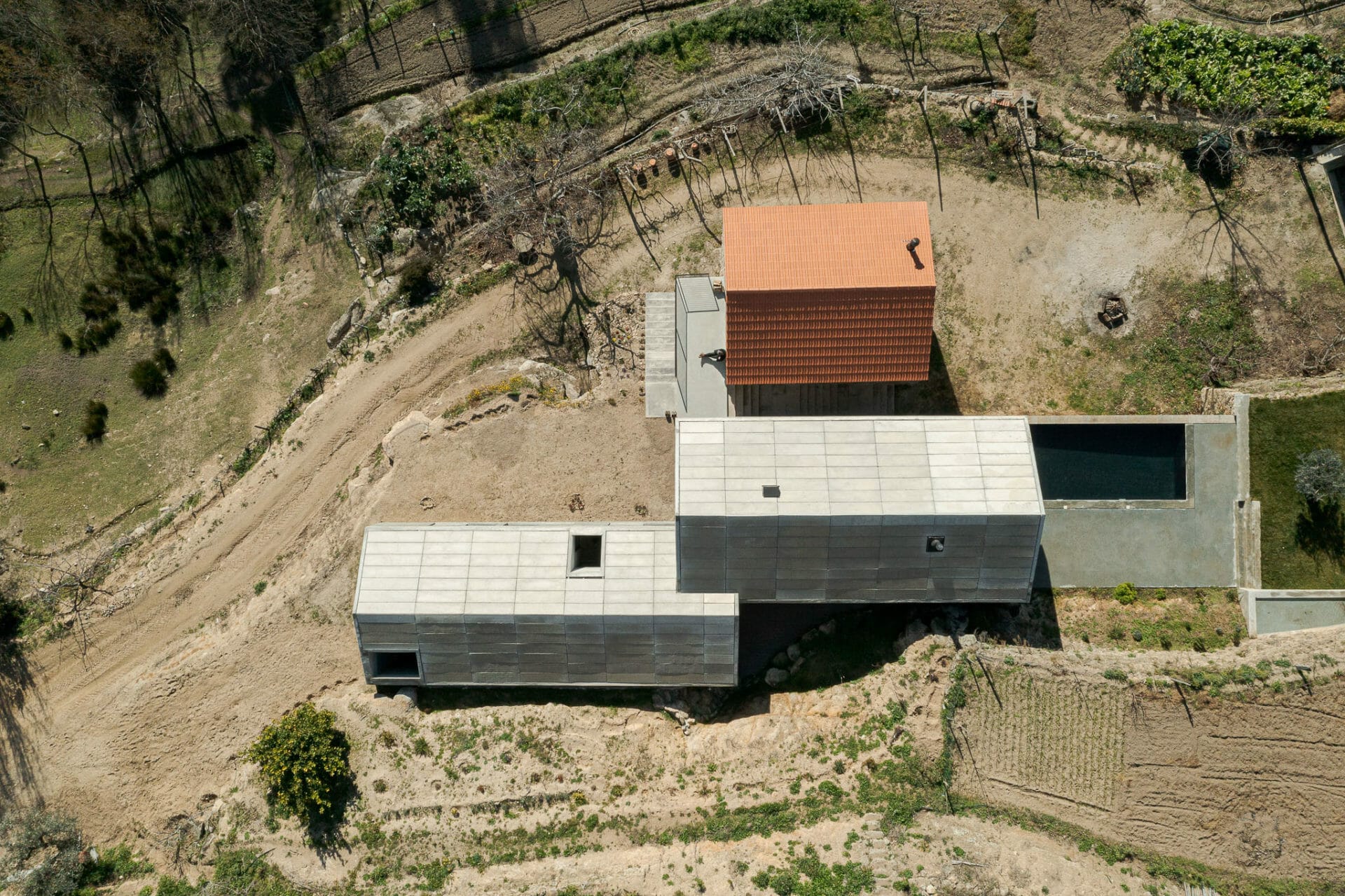 The project was born out of an already existing granite structure of the mid-twentieth century in the middle of the agricultural land. The new structure was kept separate in order for the agricultural activities that have helped in preserving the land for years to continue in an undisturbed manner. The final product was an extension of the old house with existing features that follow the morphology of the land and the numerous terraces around it.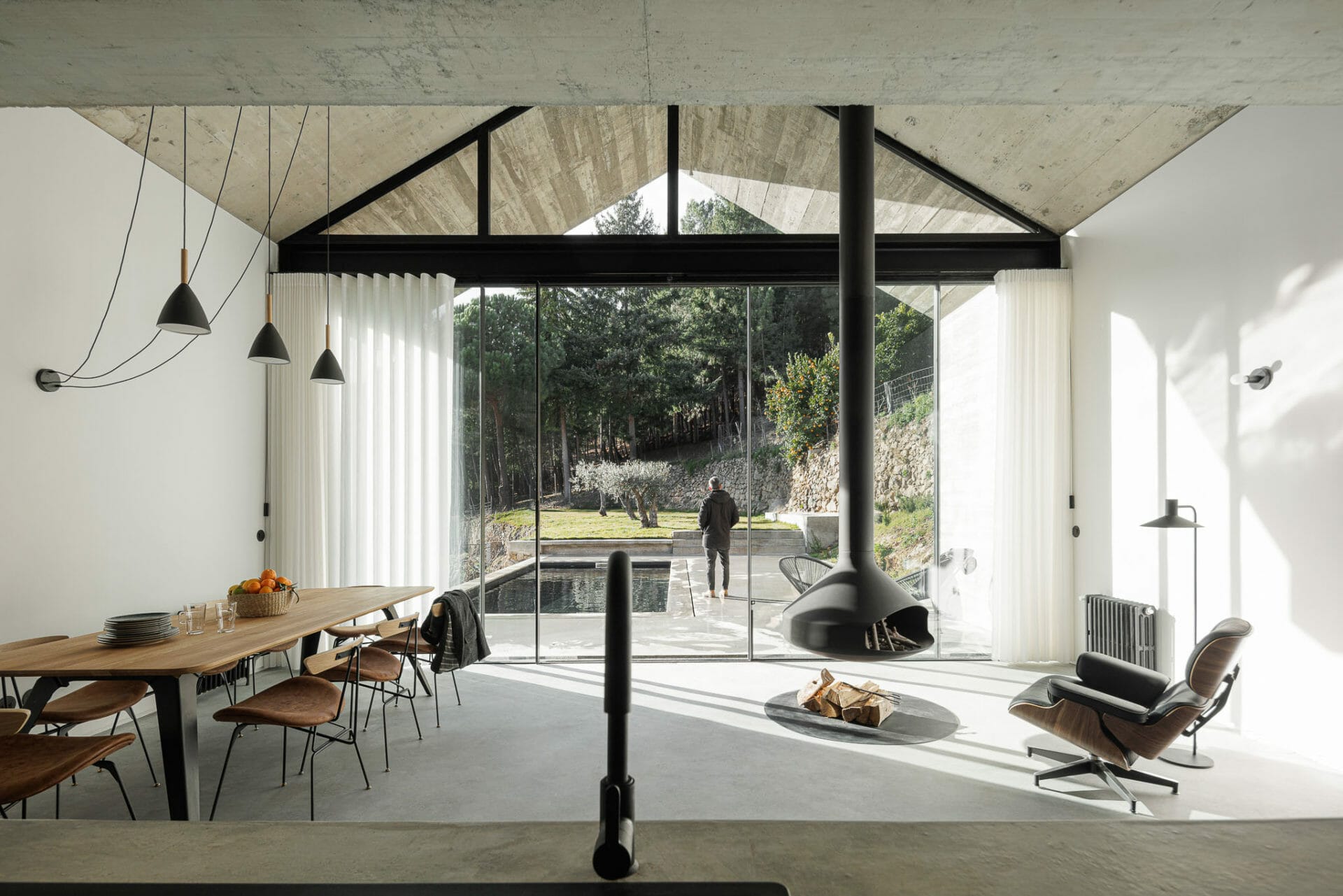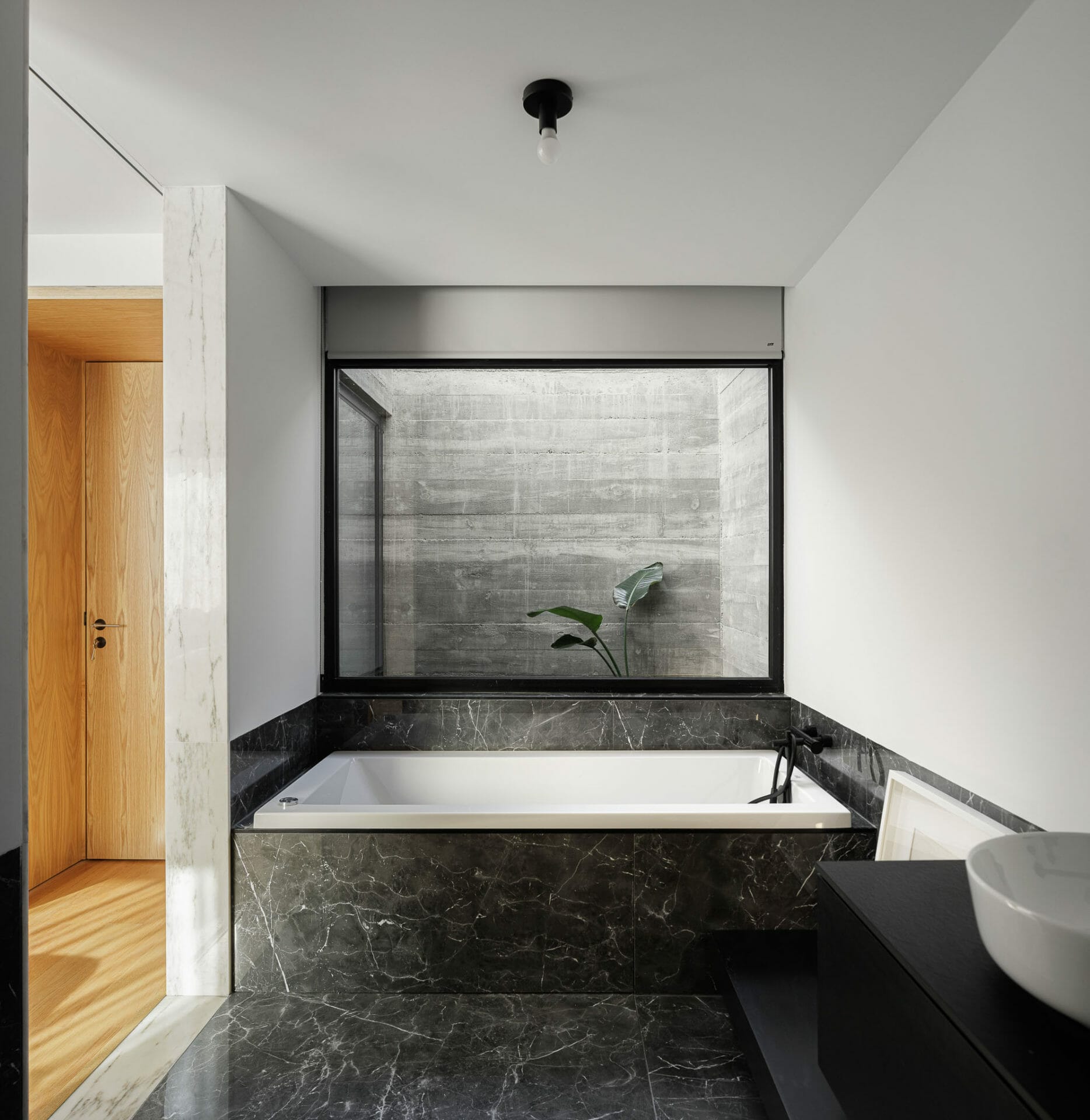 The old and new structures although distinct are complementary. The storage, technical area, functional sanitary installations and kitchen that are fully dedicated to the farm's activities are located in the granite section, whereas the living room, bedrooms, suite and outdoor leisure space are a part of the concrete section of the house.
Simplicity, neutrality and purity of materials are visible due to the illusion created by the absence of detail in the concrete volume. Openings strategically frame views of open terraces and the courtyard.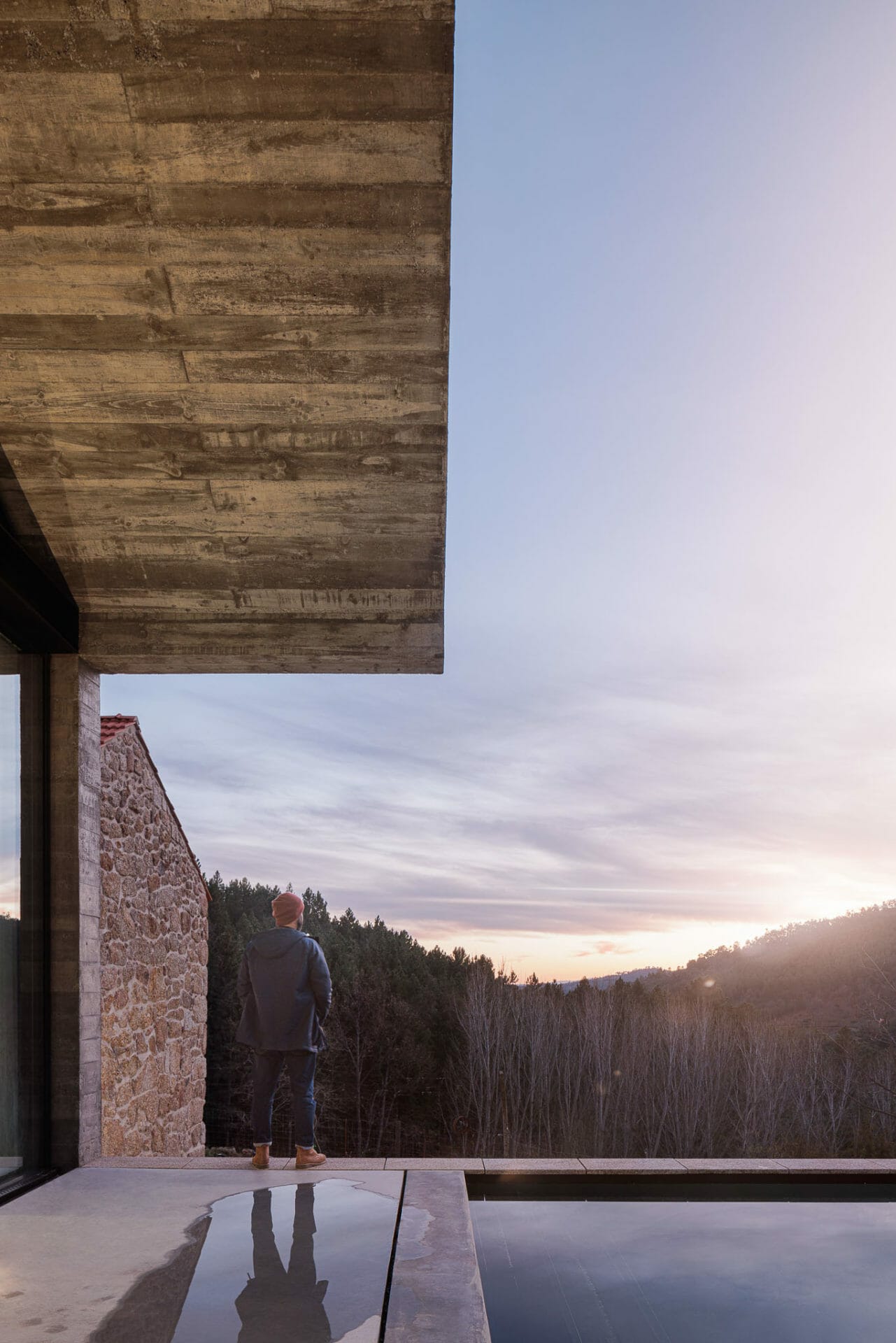 Stone, concrete, steel, and wood were carefully chosen to enhance the scale and natural identity of the site. Whites are used against the rawness of concrete and the warmth of the wood in the interiors. The exteriors are formed in a style that is a reinterpretation of the vernacular architecture of this region.
Fact File
Project Name: Casa NaMora
Location: Gonçalo – Guarda – Portugal
Area: 320 sq.m
Year of Completion: 2022
Firm Name: Arquiteto Responsável 
Architects: Filipe Pina + David Bilo
Image Credits: Ivo Tavares Studio