Infuse your home with warmth and personality by adding a photo wall; a cool way to view special memories, happy moments of togetherness bringing them alive; most importantly to feel love surround you. Your home is a unique space with its charms; a photo wall is a special connect with you reflecting your personal style, a cohesive collection which grows and changes over time. You can add creative art work, vintage find, photos on the wall to reflect your personality and tastes keeping in mind spacing, color and proportion. Here are ideas to help fill up every blank spot in your home.
Grid wall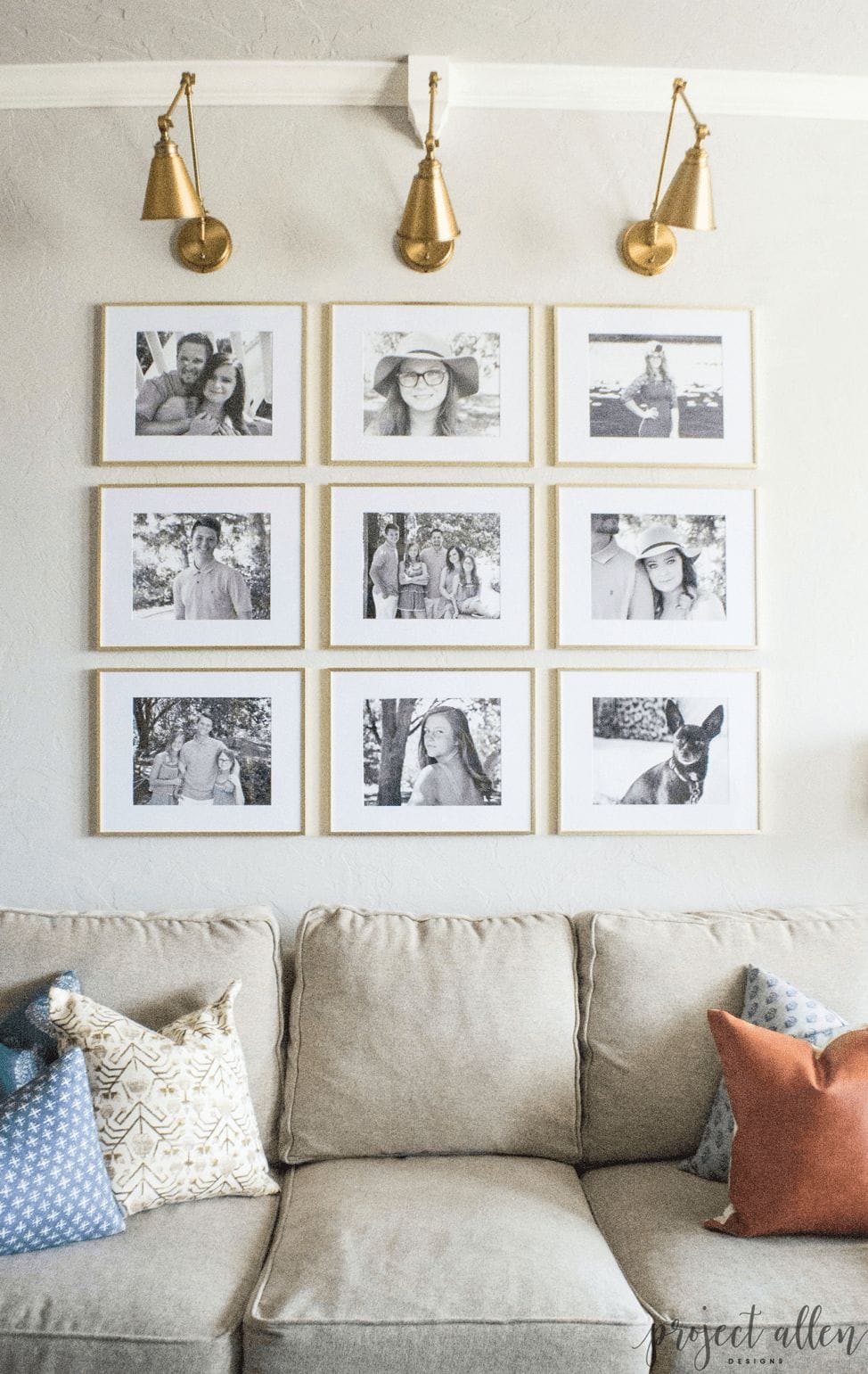 Grid wall appeals to a person who craves balance and organization, as the goal of the grid wall is to create a symmetrical and even look with similar frames, color palette or style for a sleek uniform look. Decide on an asymmetrical placement of pictures is you prefer a more carefree look. Ultimately, you must decide what you like looking at and grid wall can be a wall adored from floor to ceiling with an arrangement of 6, 9 or 12 identically-sized frames. Next consider a theme for wall like travel photos, celebrations, big milestones, wedding photos, or art prints to precisely fill the space above a couch, headboard, or dining room table.
Vertically-stack photos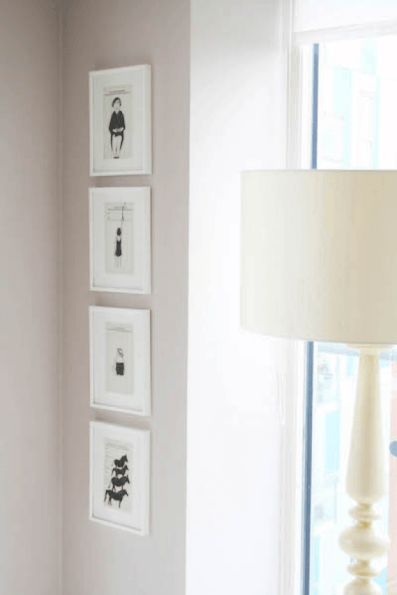 Narrow tight spaces found between windows in the living room, next to the entrance door or end of hallway need not go undecorated or neglected. A tall narrow wall is the perfect background to hang 4 to 6 framed photos vertically. Determine how many items you'll want to hang keeping in mind ceiling height, size of pieces and the spacing between pieces. Create visual interest by mixing frame styles, varying the sizes, metals in architecturally limited space.
Ledge Wall
Add character to a blank wall by grouping of 3 to 5 framed pictures or prints against one another on a shallow wall shelf. This is perfect if you like to change your décor regularly and quickly. If you have a larger wall, hang several shelves and mixing up the sizes, heights and nature of the pieces to keep it multidimensional. Mix in some objects d'art for a high-end interesting yet sophisticated look.
Group for cohesive look
A grouping of 5 to 10 framed pieces in a grouping is perfect if you want to start fresh and know exactly what you want to fill the space with. This can be a brand new one to embrace the seasonal changes with no shortage of color for the spring look, vibrant pops of yellows, reds, and greens. For a cohesive look keep in photos in different sizes, dimensions, and styles to give the gallery wall a collected feel. You can opt for only black and white photos or stick to a neutral color scheme.
Family tree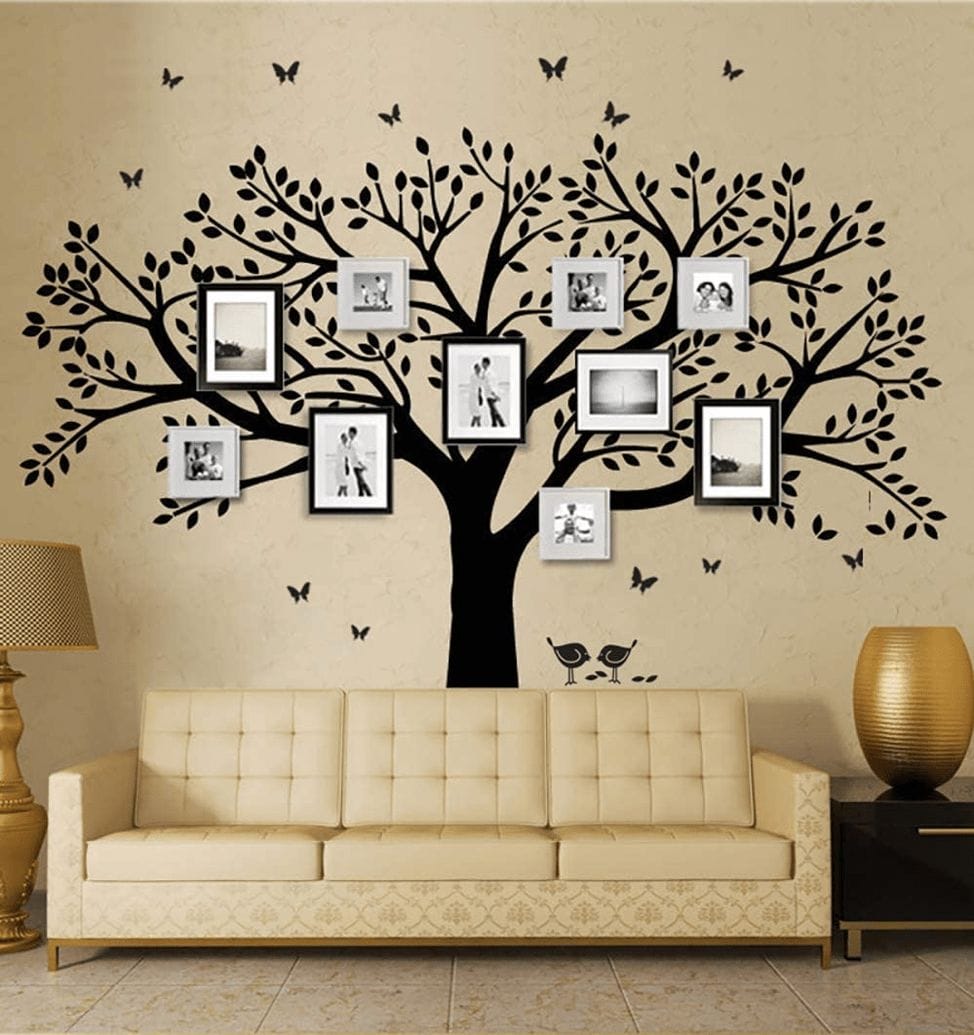 If you have a big blank wall and a huge family across generations, consider creating a collage — a family tree using interesting photos a perfect mix of formal and personal. Displaying family photos on the wall can actually boost a child's self esteem by creating a family connect and making them feel like an important part. Family photo also holds memories and tells a story of happy times. Displaying photos of family members makes the lived in — more like a home.
Decorating Walls With Pictures The art of deciding what should go on the wall involves the following: – A lifeless wall becomes dynamic Adds depth and warmth to your interiorsReinforces a formal or casual room designPhotos should blend in as though they've always been there