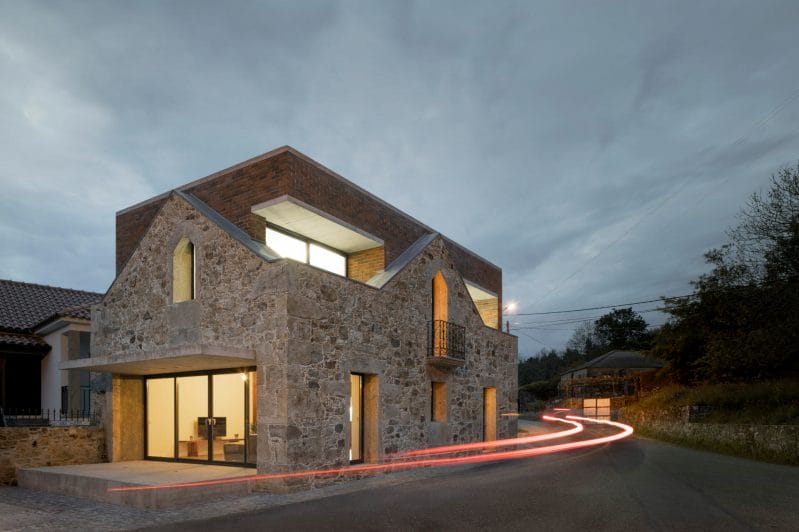 BOX is a residential project by architect Tiago Sousa that has a singular configuration with a rigid shape and rude build. It is located in Romarigães, Paredes de Coura covering an area of 150sqm and resembles a typical Minho House. The design is representative of its locality, a charming rural plaza that is kind of unsophisticated.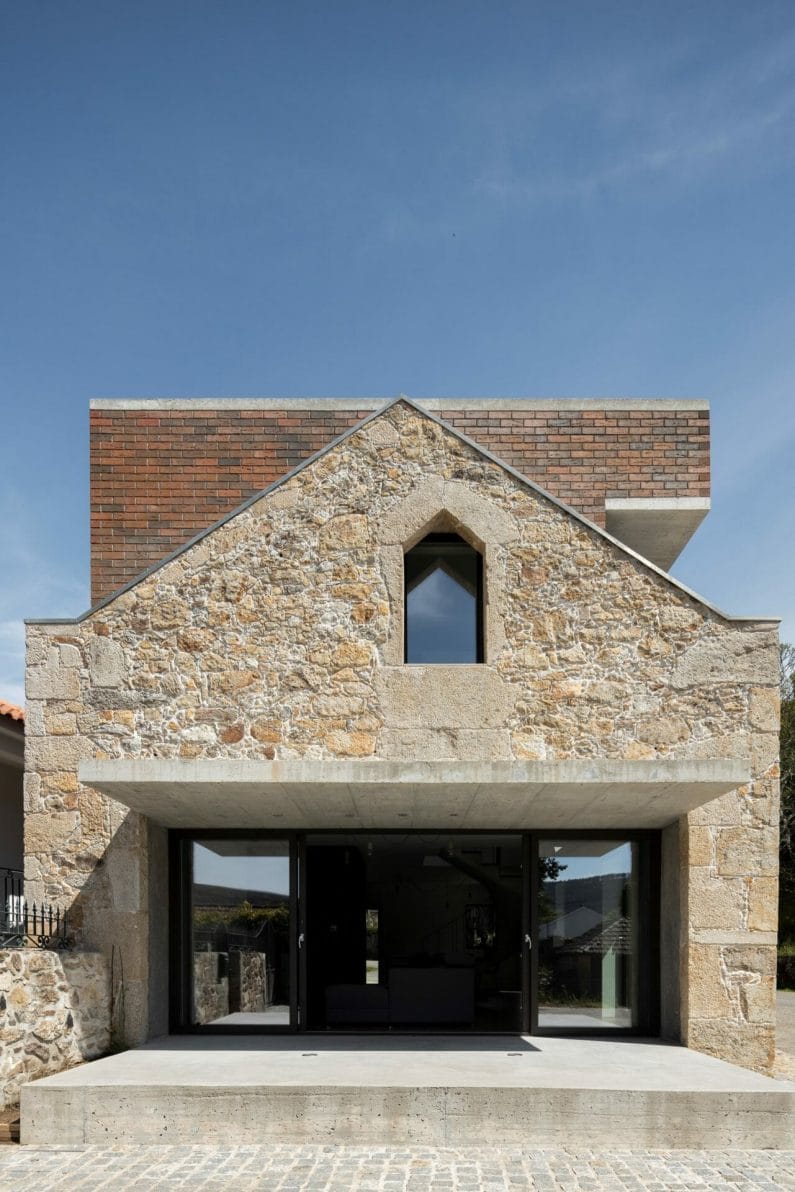 The design intends to ignite contradictory feelings in the observer with a meld of contemporary volume and old site surroundings. The project BOX explores the balance and tension between the proposed and existing form through its color, shape, position, and materialization. It is a single-family house spread across two levels. The ground floor has a living room, dining area, and kitchen and the upper floor has two bedrooms and a bathroom. The social spaces on the lower level are organized in a sequence from North to South.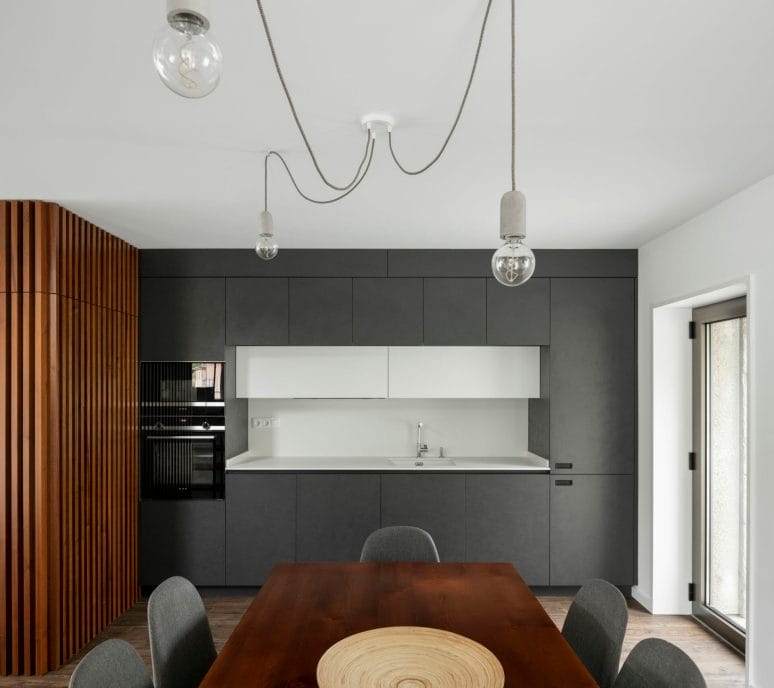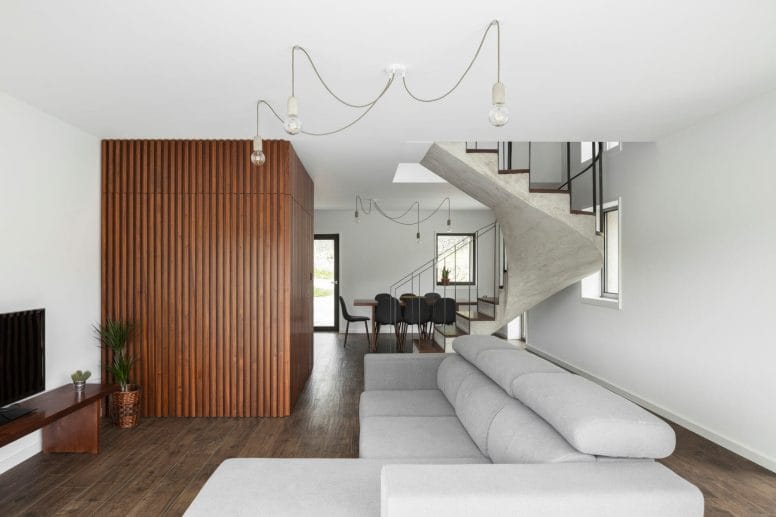 The center of the house with storage volume concealing the working area of the kitchen and staircase providing access to the upper floor covers a lot of space. The design of the staircase is curvilinear and fluid carved out of concrete and wood. It acts as a sculptural element in the center separating the living area and the dining area.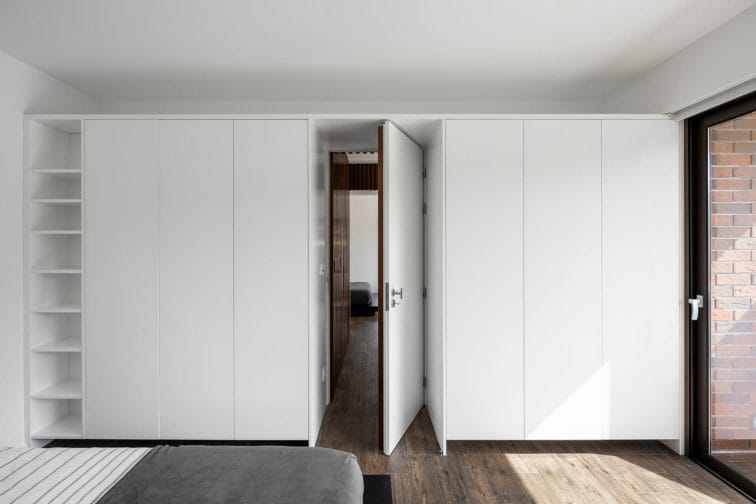 The two bedrooms on the upper floor are positioned one in the north and the other in the south and are completely symmetrical with the same dimensions. For simple and subtle interior decor, the walls and doors are cladded with natural wood called Salley. It imparts a uniform look to the entire house and reveals more abstract surfaces. The color in the interior of the house BOX is kept white and wooden elements play an integral role in accentuating the decor.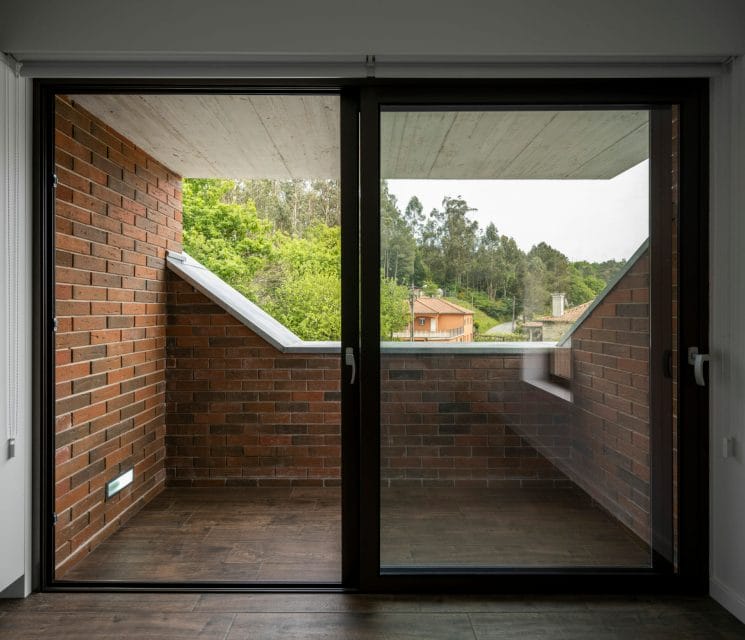 The living space seems an extension of the outdoors through the wide glass surface. The original boundaries of the site are kept intact and project BOX is designed within those without any further expansions to maintain the relationship between interior and exterior.
Fact Sheet
Project Name: BOX
Location: Romarigães, Paredes de Coura
Firm Name: Tiago Sousa
Total Area: 150sqm
Image Credits: Ivo Tavares Studio