A project by CRA and Italo Rota has revolutionised the city's Botanical Garden into an Energy Park for the Milan Design Week 2022. A park that explores multiple forms of energy, production and consumption using 500 meters of antimicrobial copper wire that are digitally bent is developed for Plentitude (Eni).
International design and innovation office CRA-Carlo Ratti Associati and architect Italo Rota have come together to create 'Feeling the Energy'. The project is developed for Plenitude as part of the INTERNI Re.Generation exhibition. Copper wire produced by KME, one of the world's largest producers is contorted to form a sensorial path for people to explore.
Milan's historical Botanical garden is divided into six sequences- Energy Carousel, Garden Orchestra, Solar Garden, Powering Vibrations, Blinds in the Sun, and The Leading Logo. Through these installations, one can experience energy production from the sun, wind, and people's movements. With copper structures every step of the way, the complete setup absorbs and stores energy by the day and is illuminated by nightfall. The energy is also used towards water vaporisers that keep the pathways of the garden cool and also nourish the vegetation.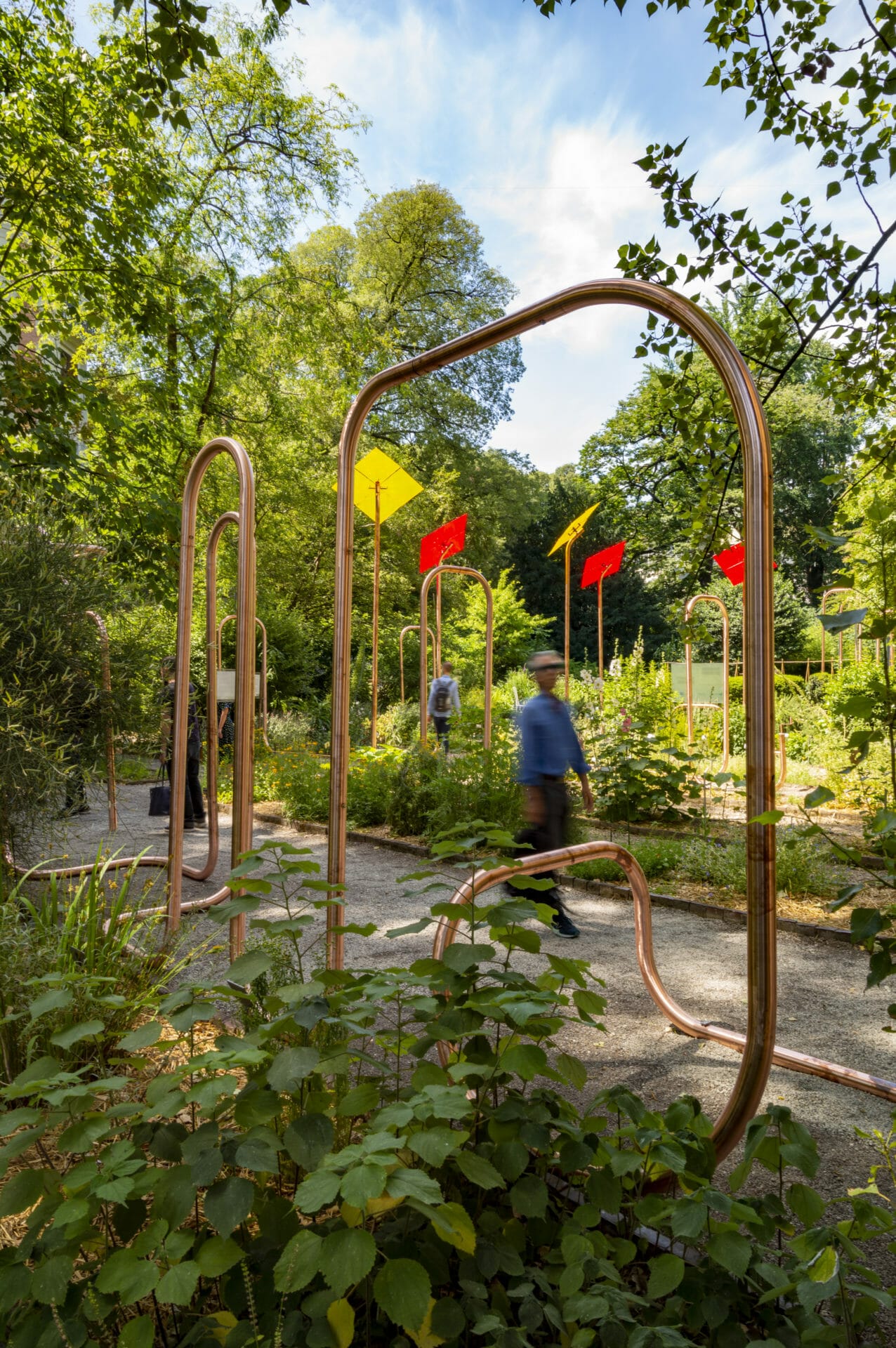 Visitors of the Botanical Garden are at once faced with a grand carousel where they encounter energy in motion. Walking under a series of portals to hear music, playing a giant vibraphone, and walking through a tunnel with colourful partitions of openable photovoltaic panels and a canopy that has sensors to detect people and activate a cool-mist are all activities found at the Energy Park.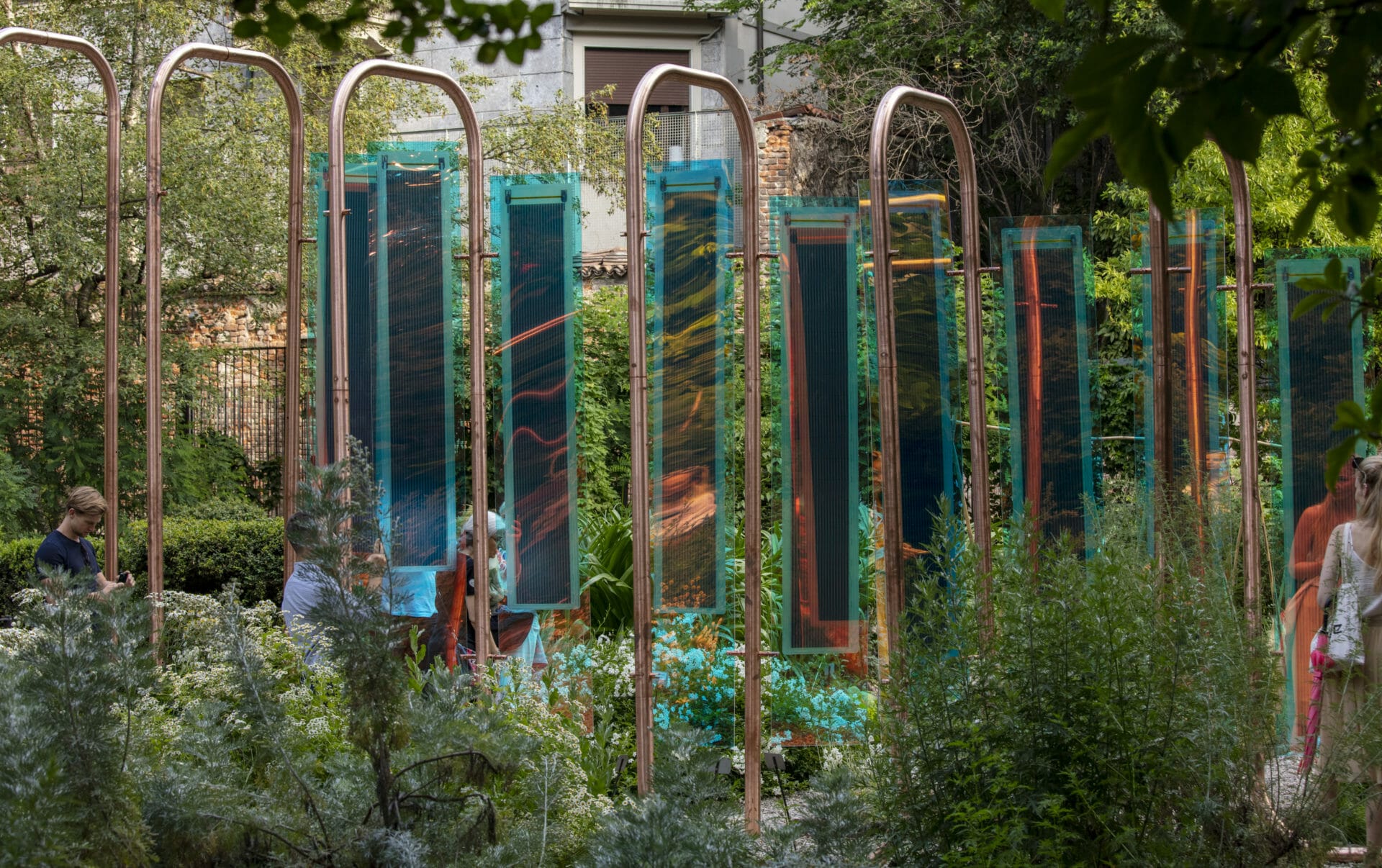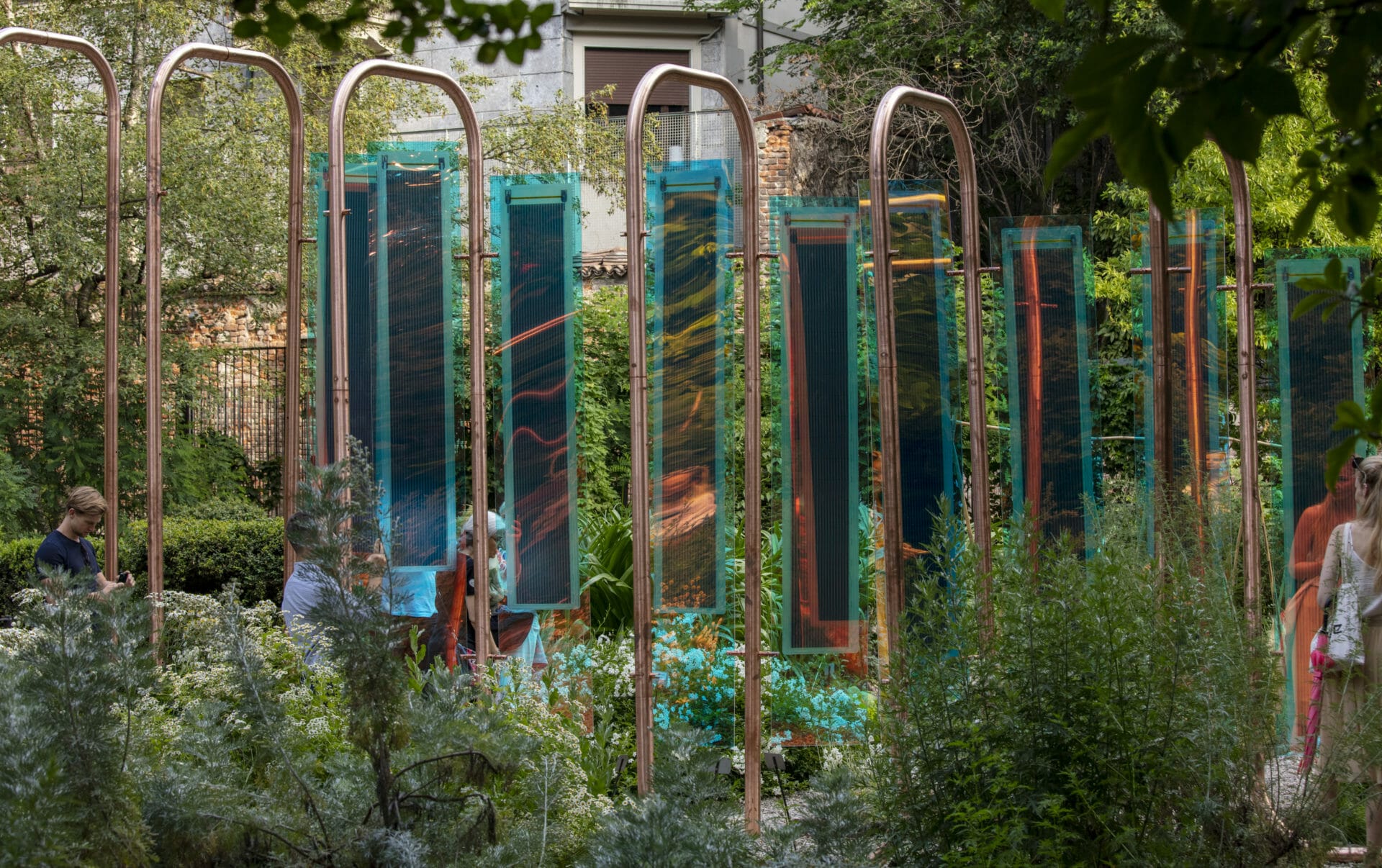 The Plentitude project uses discrete points on a microgrid to demonstrate a self-sufficient energy infrastructure. The installation reproduces on a small scale something that can possibly be replicated on a local, national and transcontinental level. Since copper is an antimicrobial element it was safe for the users to visit and interact with the installation.
"The installation is inspired by the functioning of plant organisms," says Carlo Ratti, founding partner at CRA and director of the MIT Senseable City Lab: "As trees in a forest draw energy from different sources and then use it locally where they need it – in a certain branch or the end of a leaf – the long copper tube of 'Feeling the Energy' absorbs energy in its entire length and then uses it in specific points of the installation path."
Fact File:
Installation: Feeling the Energy
Client: Plenitude, Orto Botanico, Brera, Milan, Italy
Architecture Firm: A project by CRA-Carlo Ratti Associati and Italo Rota (Part of INTERNI Design Re-Generation exhibition within the Milan Design Week 2022)
Opening dates: 6th -13th June 2022
CRA Team: Carlo Ratti (founder), Antonio Atripaldi (Partner in Charge), Mario Daudo (Architect),
CRA Make Team: Mykola Murashko, Carlo Turati, Yasser Mohamed Harris, Lorenzo Capra
Italo Rota Team: Italo Rota, Francesca Grassi
Copper manufacturing: KME Italy S.P.A.
With the musical contribution of the Ensemble Strumentale LaBarocca of the Symphony Orchestra of Milan, conducted by M. Ruben Jais.
Image Credits: Marco Beck Peccoz