The dunes of Bilgola Beach enclose this family home covering an area of 9382 sq ft on the Northern coast of Sydney in Australia. The site of the Bilgola Beach House is accessible by passing through the palm trees and Norfolk pines and to the solid volumes of the main and guest wings of the house.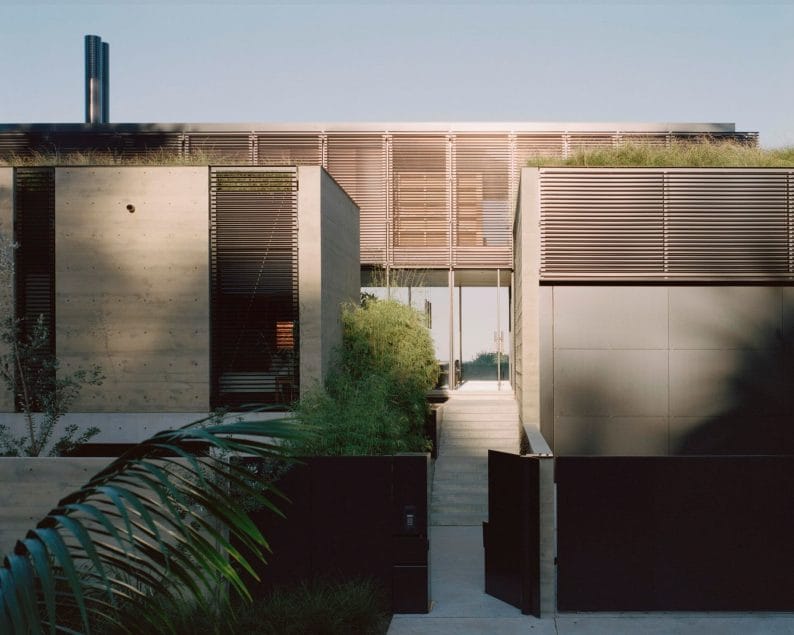 The front door opens up the views of dunes and the beach beyond those. The design of the Bilgola Beach House is climate responsive to withstand the dramatic climatic conditions of Australia. It responds to the beachfront environment and the climate where harsh sunlight, high winds, and flooding are common.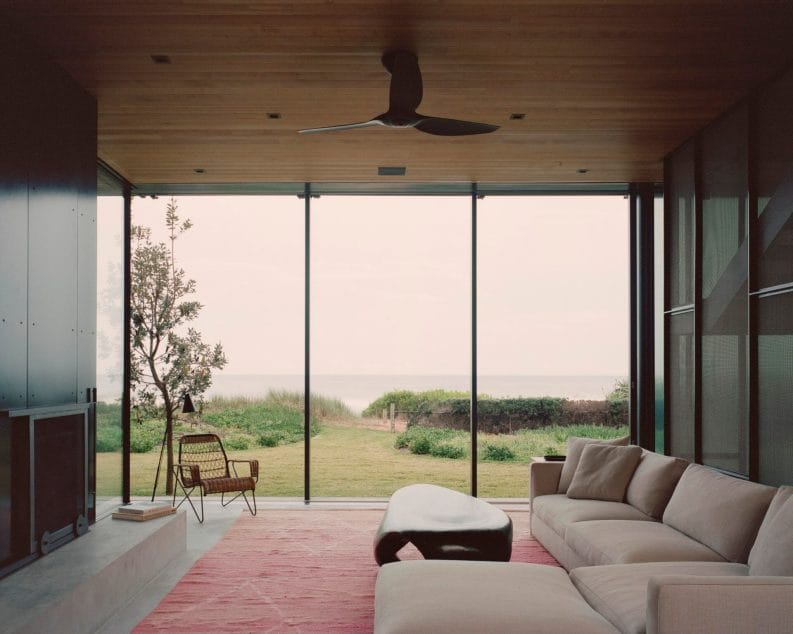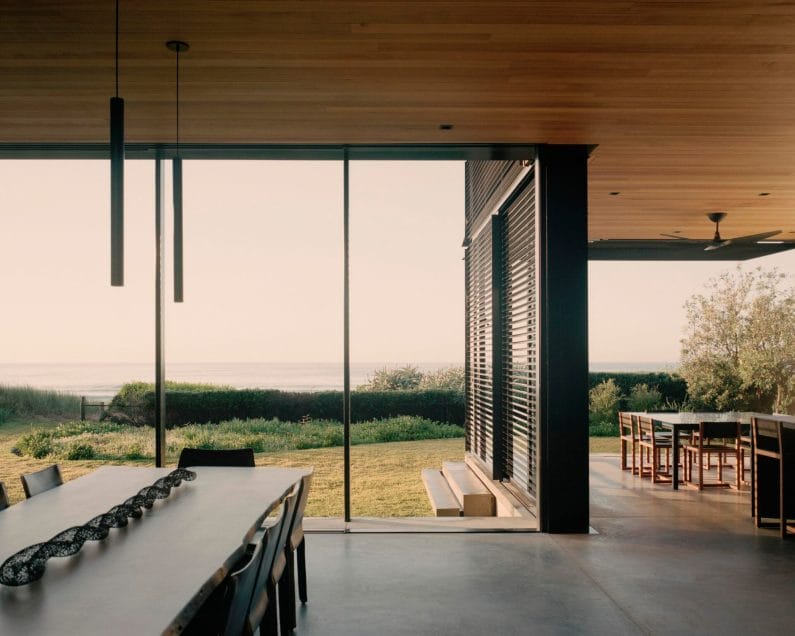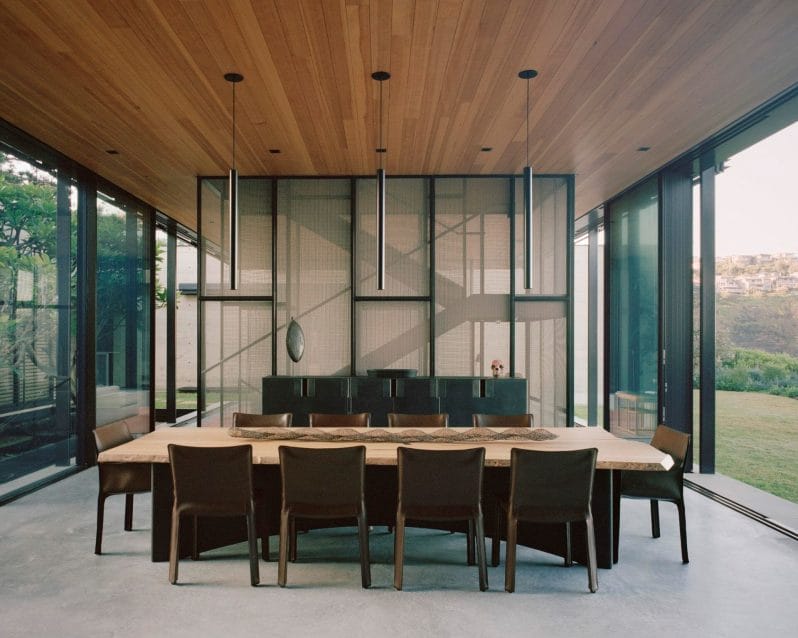 The sand and water can move in and out below the building due to the setting of the structure on the concrete piles. The windows of the house are shaded retractables which allow passive ventilation indoors and meld the inside and outside creating an opportunity for the dwellers to connect with nature.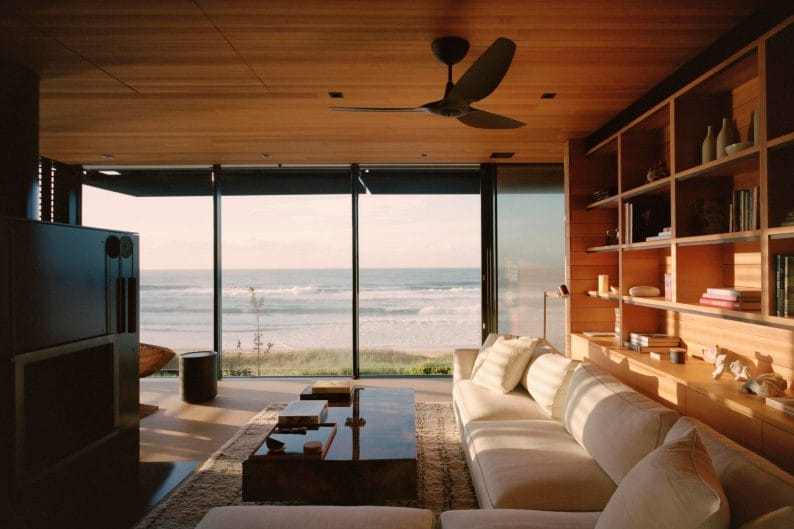 The private spaces are planned to the north and south of the site in two volumes and in-between are the public and leisure areas planned within floor-to-ceiling glazing. The interiors of the kitchen and other spaces of the house are finished in black color that imparts a chic and classy aesthetic to the space.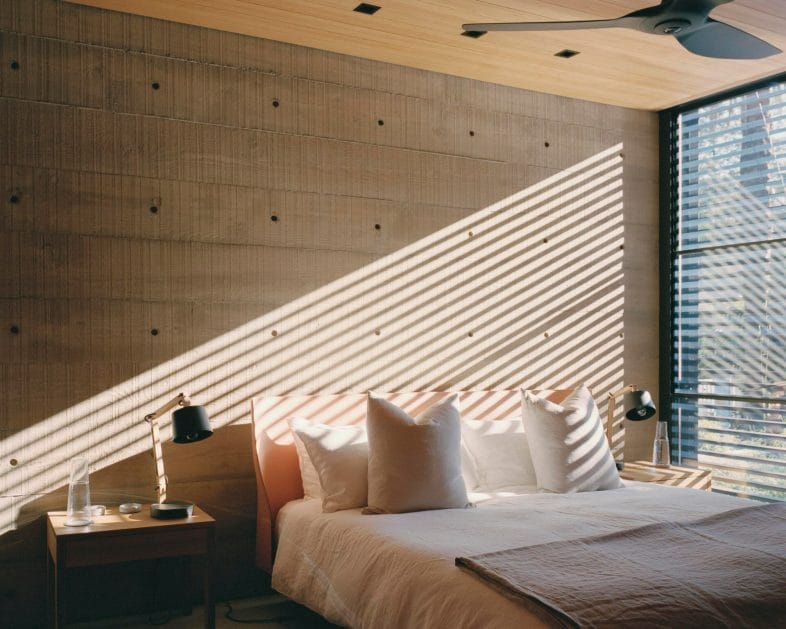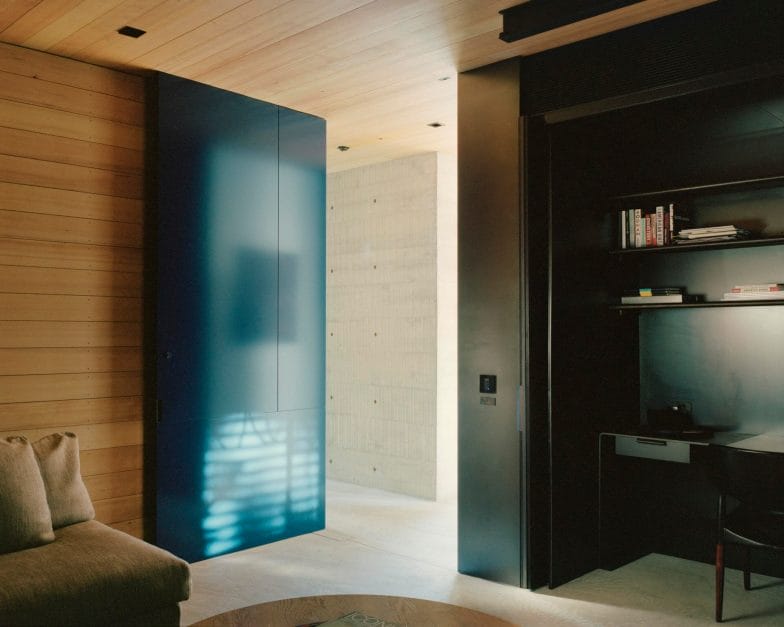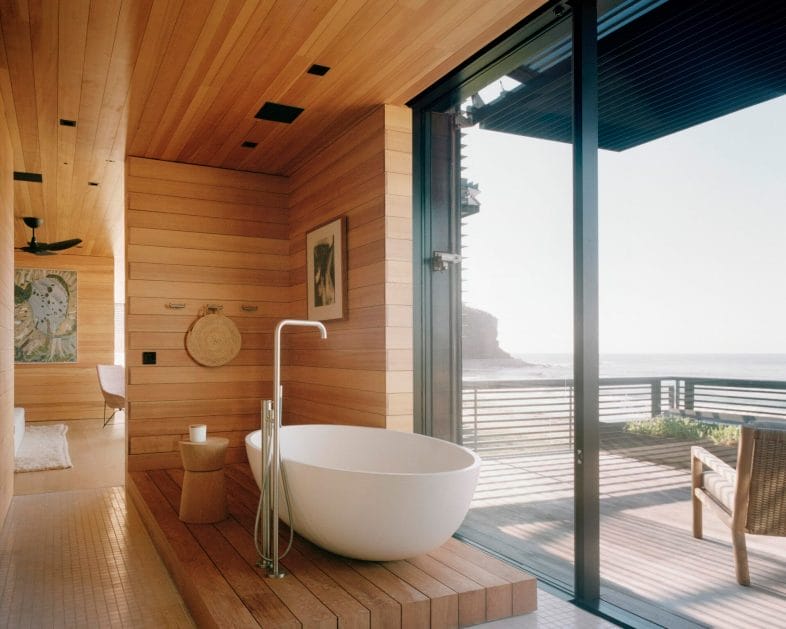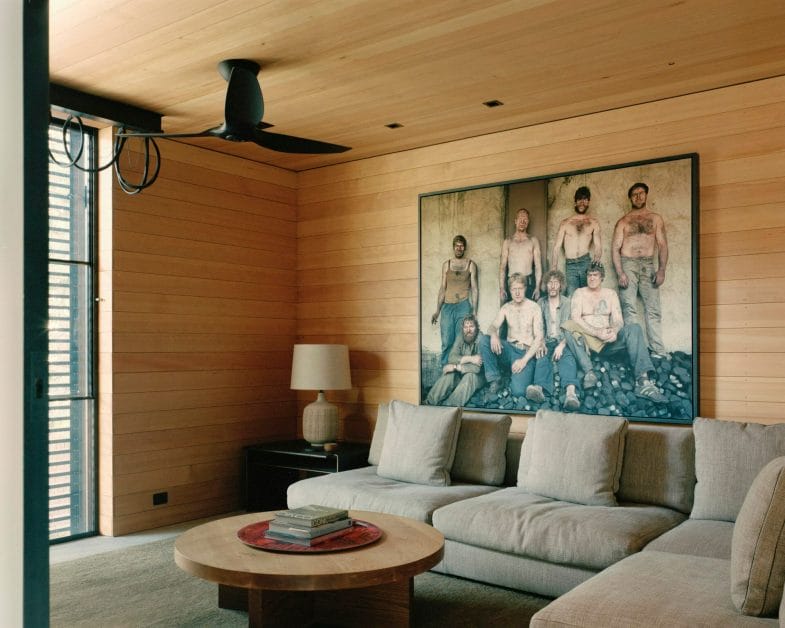 The Bilgola Beach house is designed with an interior courtyard that allows the influx of filtered daylight into the core of the design and has a central water feature that cools the air. The walls of the house are made with board-formed concrete that is of a similar color to sand to connect the interior architecture with the site specifics and the natural condition of the headlands.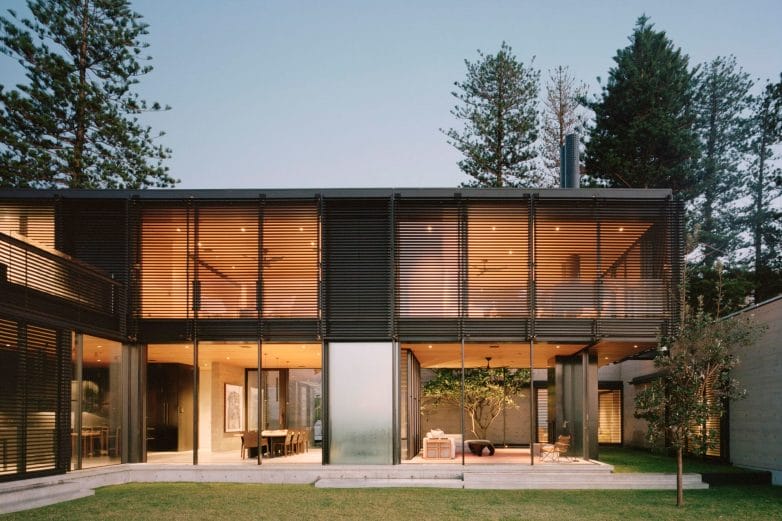 Fact Sheet
Project Name: Bilgola Beach House
Location: Sydney, Australia
Total Area: 9,382 sq ft (8,147 sq ft interior conditioned + 1,235 sq ft interior unconditioned)
Firm Name: Olson Kundig Architects
Design Team: Tom Kundig, Kevin Kudo-King, Simon Clews, Motomi Kudo-King, Lindsay Kunz and Martina Bendel, Debbie Kennedy, Megan Adams, Casey Hill, and Maresa Patterson
Image Credits: Rory Gardiner