The 'Kuruka' collection, created by Beyond Dreams, draws inspiration from the deep connection the designers share with Masai Mara, resulting in a collection infused with meaningful memories. By combining earthy tones such as browns, greens, and beiges with materials like concrete and brass, the collection embodies a seemingly simplistic yet profound essence, imbuing each piece with natural serenity and character. The designs feature contemporary elements like rounded curves and abstract motifs inspired by Masai cultural traditions, including their ensembles, traditional embroidery, jewelry, and vibrant color palettes. This range epitomizes a genuine design vision that resonates with those who appreciate the allure of unrefined beauty.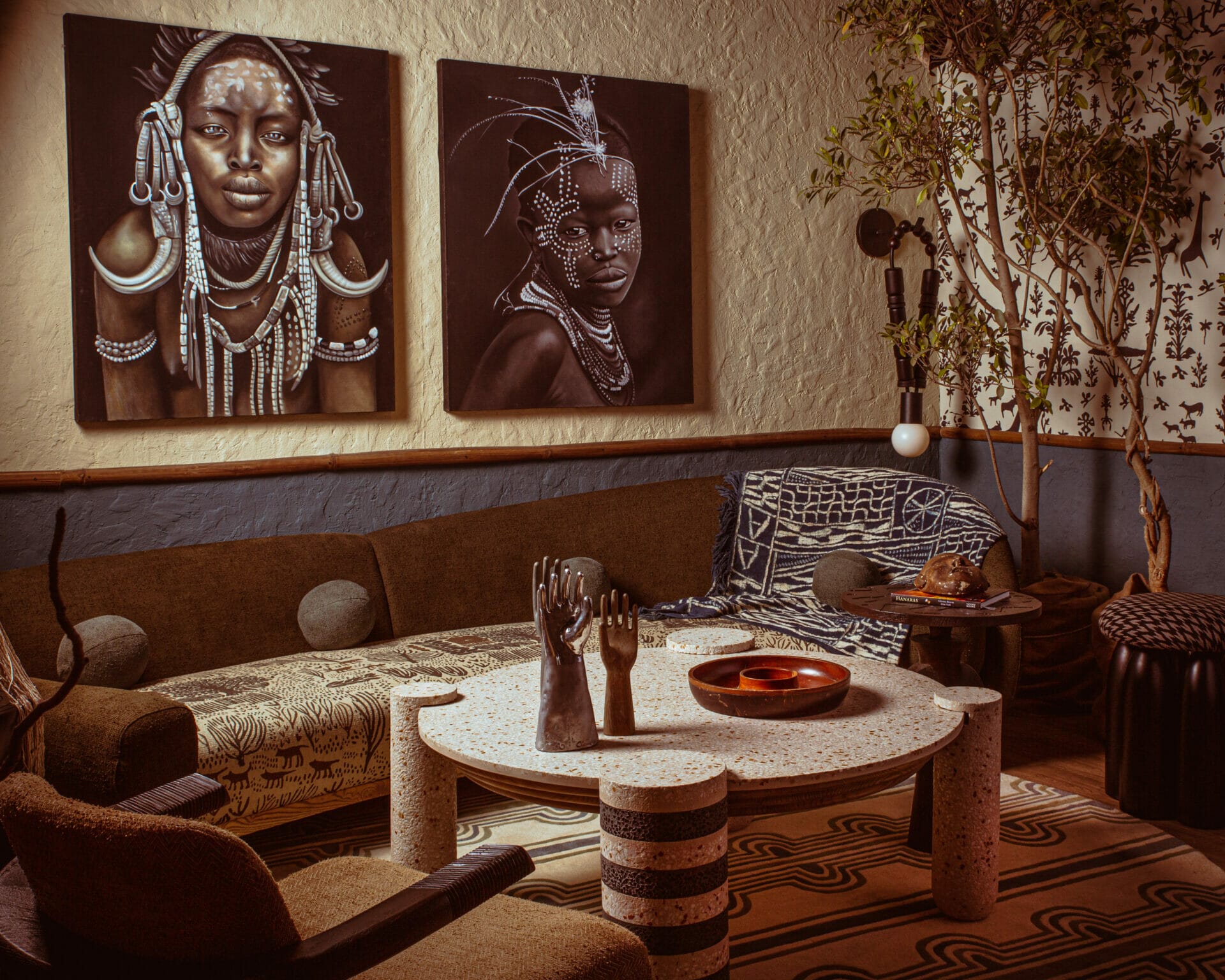 Each piece within the collection is intentionally unnamed, inviting customers to perceive and interpret the designs according to their own perspectives.  The charmingly rounded side table could be imaginatively repurposed as a footboard while still capturing the essence of its original design concept. The dining chairs, crafted from teak wood and adorned with an exquisite American walnut open grain finish, bring a touch of personality to living spaces. Meanwhile, the bar front, appearing as if it were meticulously carved from a single, polished stone, effortlessly becomes a captivating focal point that sparks conversations in any room it graces.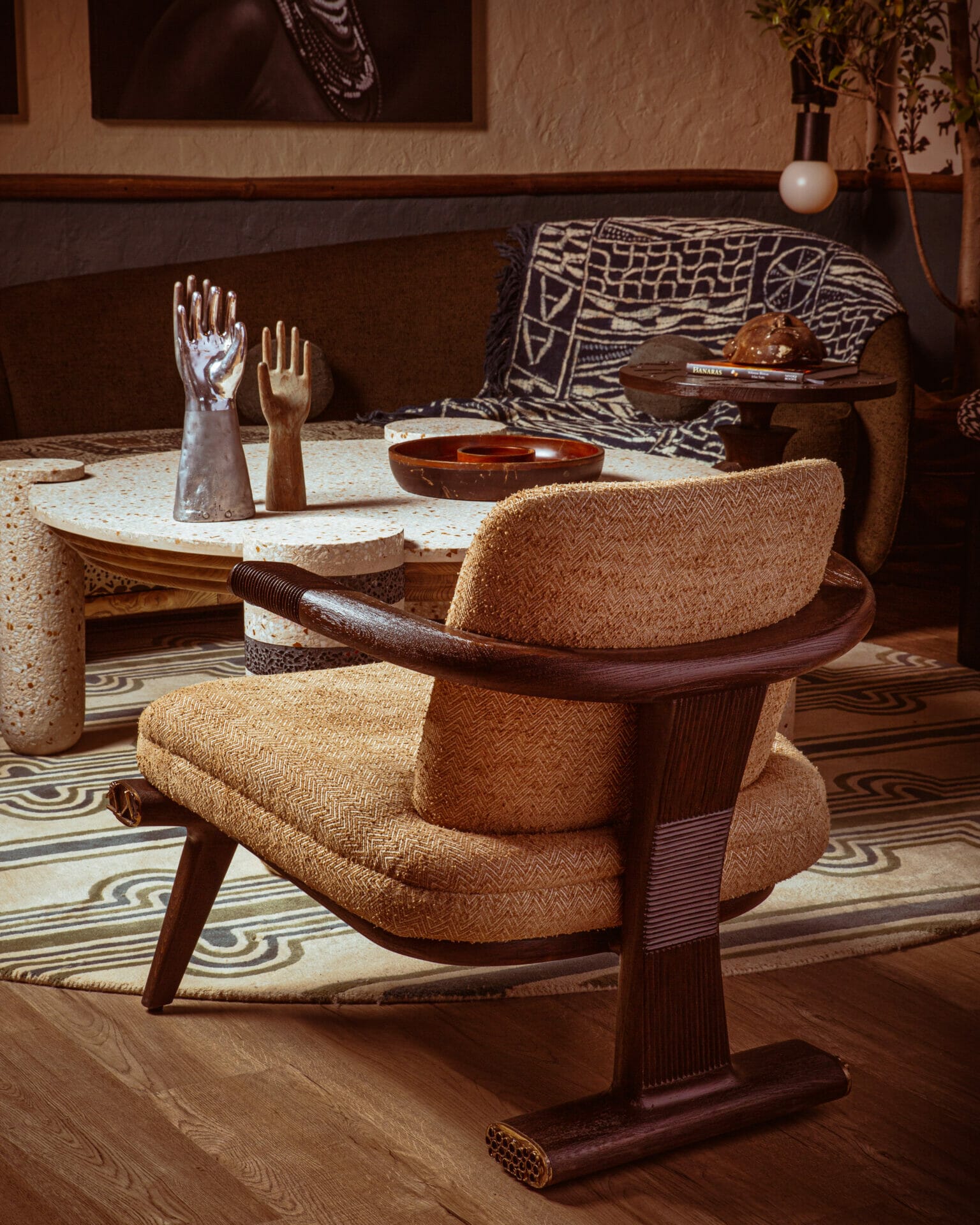 With their curved lines and polished wood finishes, the lounge chairs and sofas emanate an inviting sense of comfort. Pairing them with the terrazzo center table effortlessly brings a touch of refined visual harmony to any home. The dining console, boasting a boldly sculpted silhouette and enriched with culturally-inspired embellishments, transforms an ordinary console into a captivating centerpiece. For enthusiasts of minimalist aesthetics, the stunning four-legged side table and abstractly rounded pouf offer the ideal means to infuse personality into spaces through seemingly uncomplicated accents. It is through this fluidity of thought and design that the studio has truly captured the essence and spirit of Masai culture.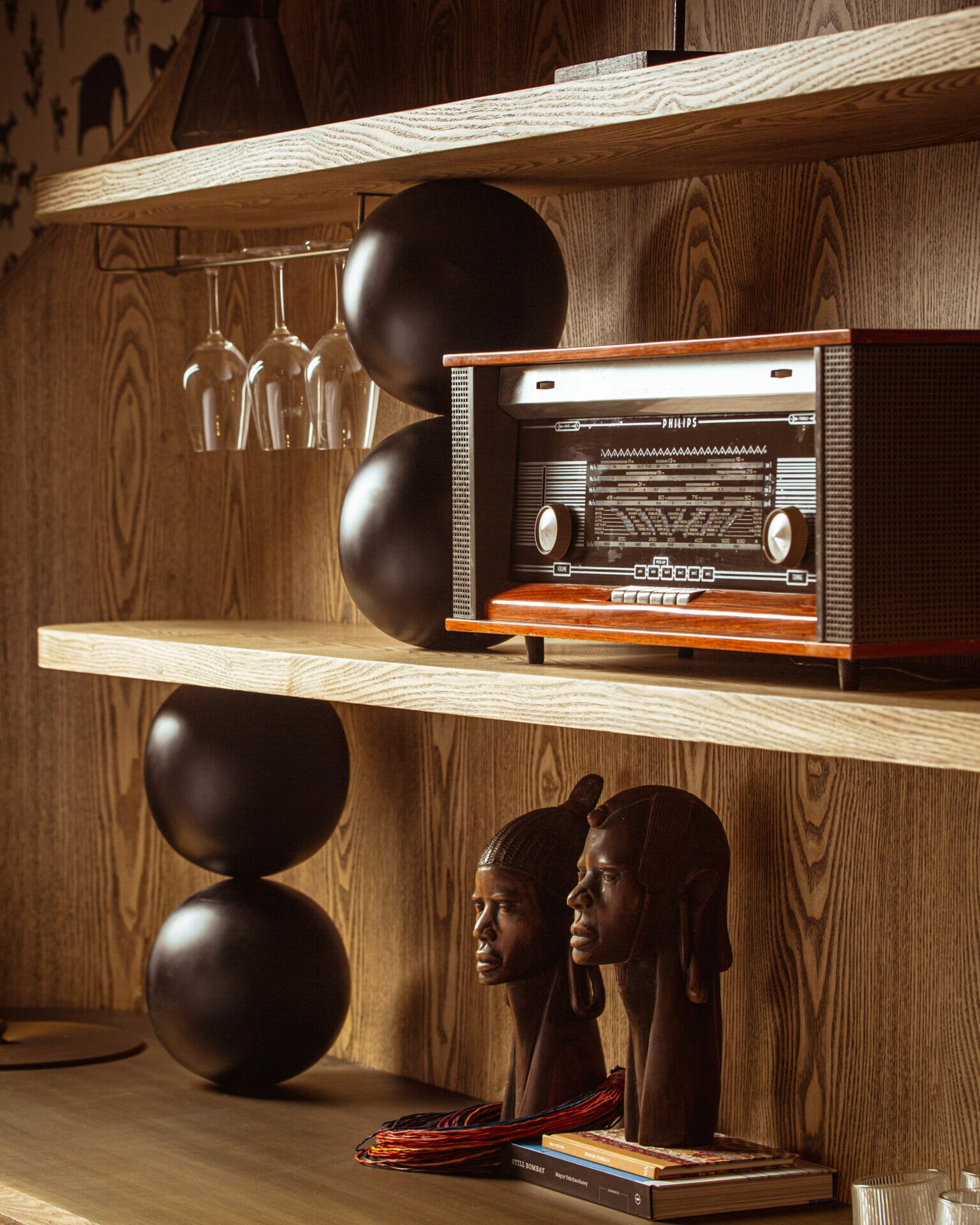 "Masai Mara has been a lifelong dream destination for us, evoking a sense of wonder and fascination. We drew inspiration from its untamed beauty, the captivating rawness of nature, and the vibrant culture that permeates this African gem, all of which hold a deeply cherished space within us. Every piece within our Kuruka collection is meticulously crafted to embody the spirit of spontaneity and eccentricity, showcasing the captivating textures and intricate patterns that echo the essence of traditional tribal designs from the region," expresses Akshay Khurana, Co-Founder of Beyond Dreams.