Based on the concept of Wabi-Sabi, i.e. aesthetic, simple, and close to nature, this house is designed by Ar. Rajesh Shivaram. Located in Bangalore, the house is well defined with the use of balanced geometric forms. The straight lines of the architecture stay in jarring contrast to the neighborhood, yet a simple, elegant & visual solution to the home organized in splits.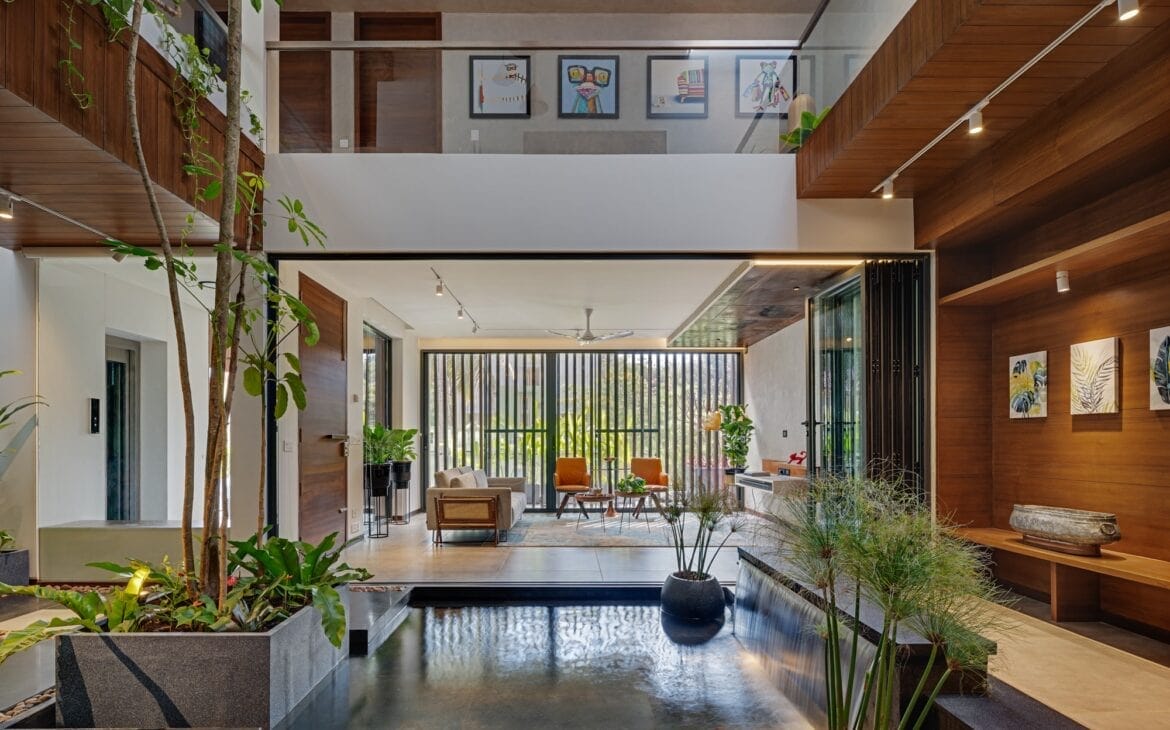 The site consists of two homes, one for an elderly couple at a lower home keeping in mind their age and the second for the son, which is more contrast & minimalist. The duplex house has a lift and a staircase that is strategically positioned for both houses, which is covered by a shaded veranda.
A double-height central water body has been made to separate the living room from the rest of the home, which gives immense natural light and brightens up space. Adding to the natural light, a skylight has been placed in a double-height space.  
House in the Air by Architect Rajesh Shivaram |Techno Architecture
To protect the home from harsh sun rays, a solid wooden screen sandwiched in metal flats in the elevation has been used. Corten steel, which is the main feature of the elevation is used, which acts as an excellent variation to the wood and concrete color.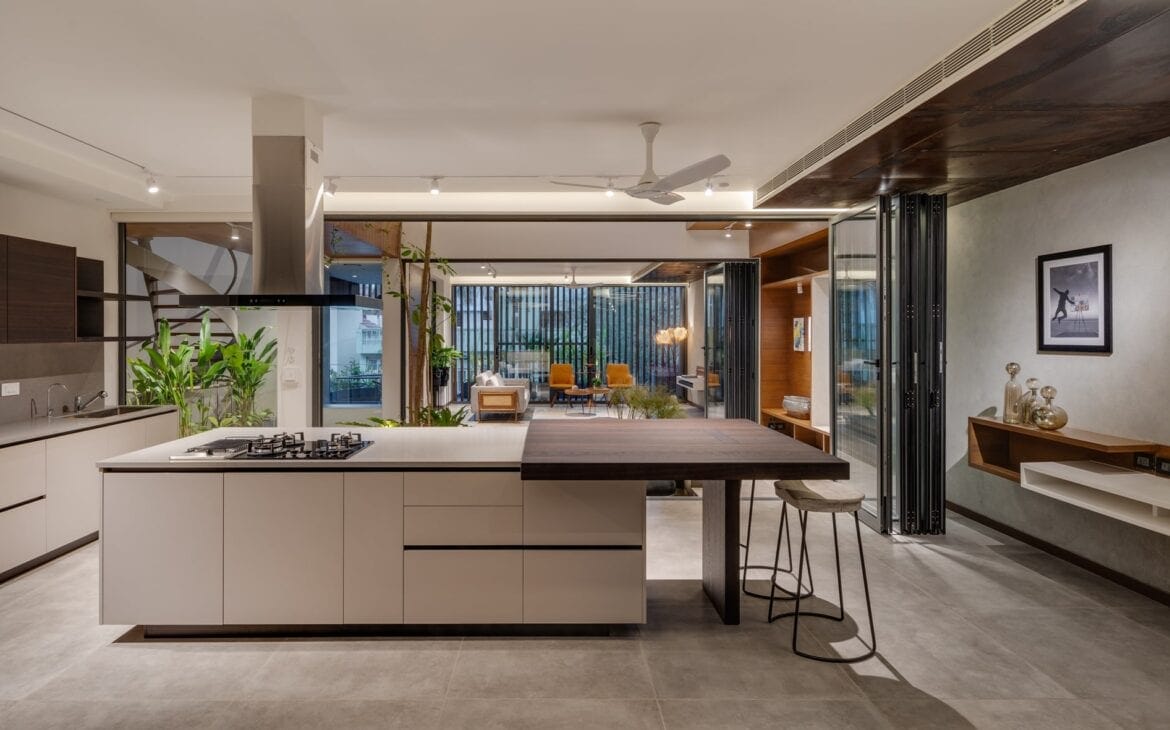 Grey color floor tiles and a wooden interior have been added to create playfulness to the place. The exclusivity of the house lies in the creation of 2 distinct blocks bridged by the central water body that allows seamless communication between the various programs associated with spaces of the house.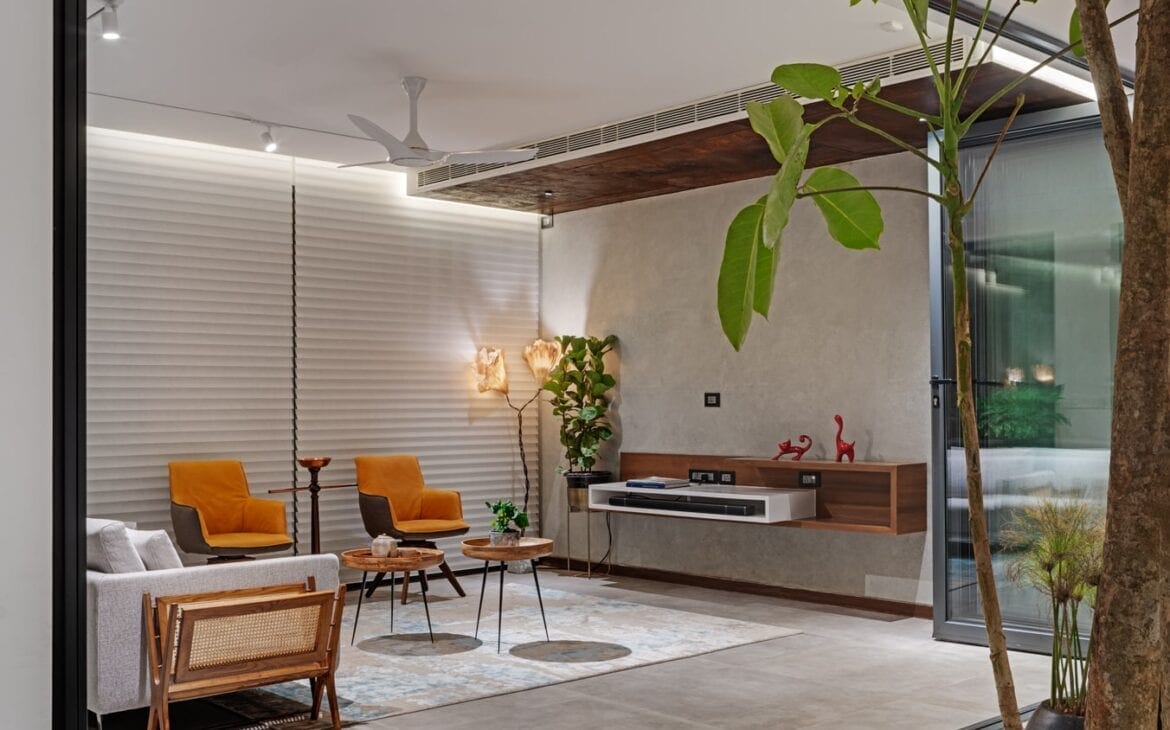 Fact Sheet:
Project Name: Belaku
Firm Name: Techno Architecture
Architect Name: Ar. Rajesh Shivaram
Team – Rupali, Naren, Megha, Shree Lakshmi, Yashaswini
Area: 7000 sq ft
Location: Bengaluru, Karnataka
Photographer: Shamanth Patil Photography