Bastar collection relishes memoirs of two different worlds that have an ancient culture finding expression in contemporary design. The door narrates a story of living culture that was once a part of temples and community centres built in the 18th century. The historical architecture from the tribal communities, this door radiates the soulful language of the collection from This and That.
The remote Bastar region in the central India has the hand on the carving done by the Muria tribe made out of locally abandoned sal wood. The design is eventually carved out of local Sal wood with simple hand tools. Some doors are as old as 200 years and therefore it reflects the tribe's relationship with forest.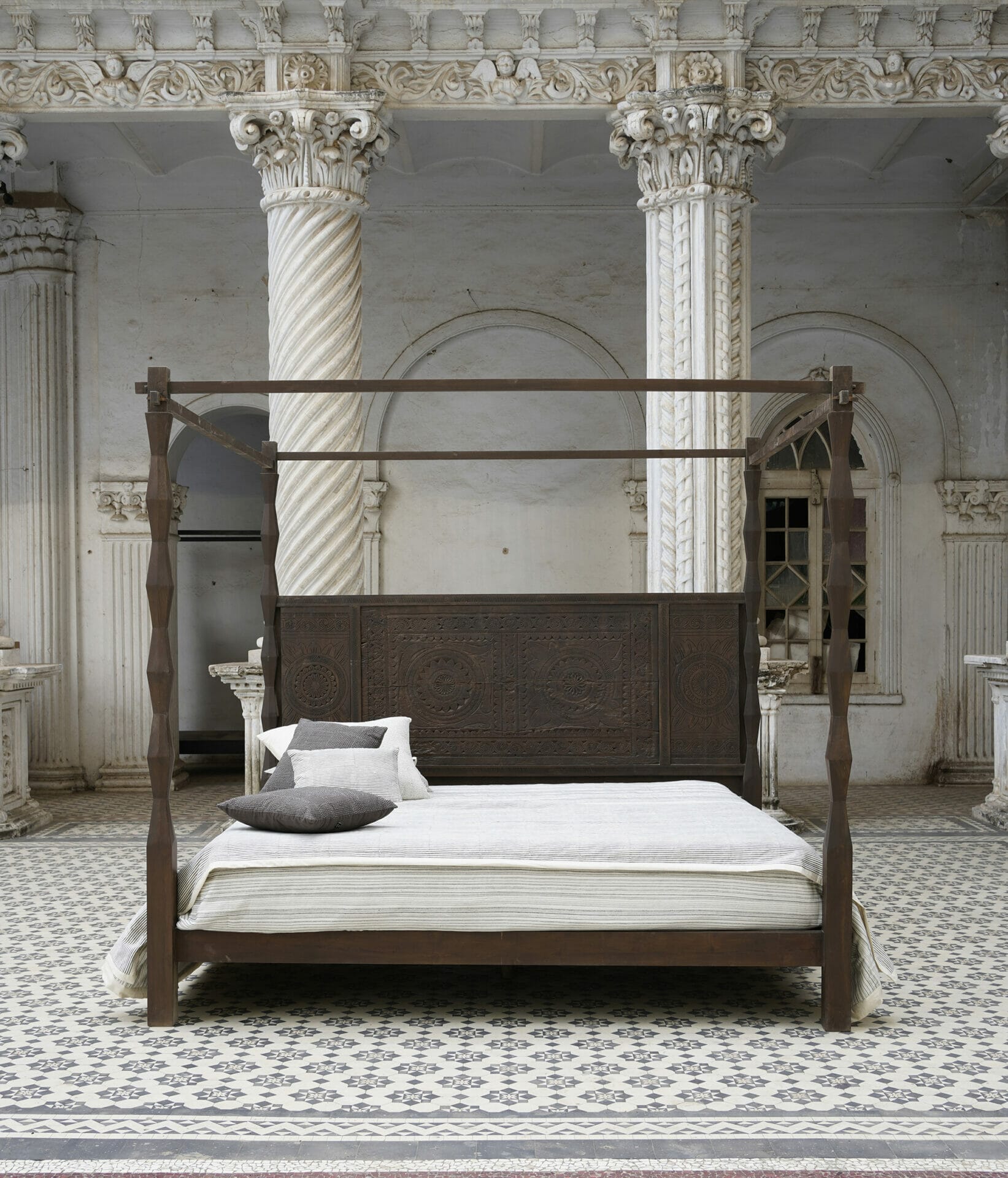 Restoration and creation is done by original techniques and materials used with an intention to use each and every panel entirely. Retaining the patina that envelops a slowly aged piece of wood, This and That by Ariane Thakore Ginwala celebrate the marks of time that tell of its antiquity. This and That displays the diversity of India's rich vernacular culture with contemporary design sensibilities.