Ar. João Tiago Aguiar of João Tiago Aguiar, Arquitectos in partnership with Decoration António Martins transforms "Casa Varela", an old fine art shop into a restaurant popularly known as "Asiático Restaurant" at Lisbon, Portugal. The access to the public is by the main dining room, which extends to the patio in the form of a covered terrace first and an uncovered terrace afterward.
The terrace-covered area has a light and transparent roof with an opening for a tree right in the center of this semi-exterior space. The first floor has a bar and a lounge space mezzanine-like, which opens onto the lower room through a hollow space.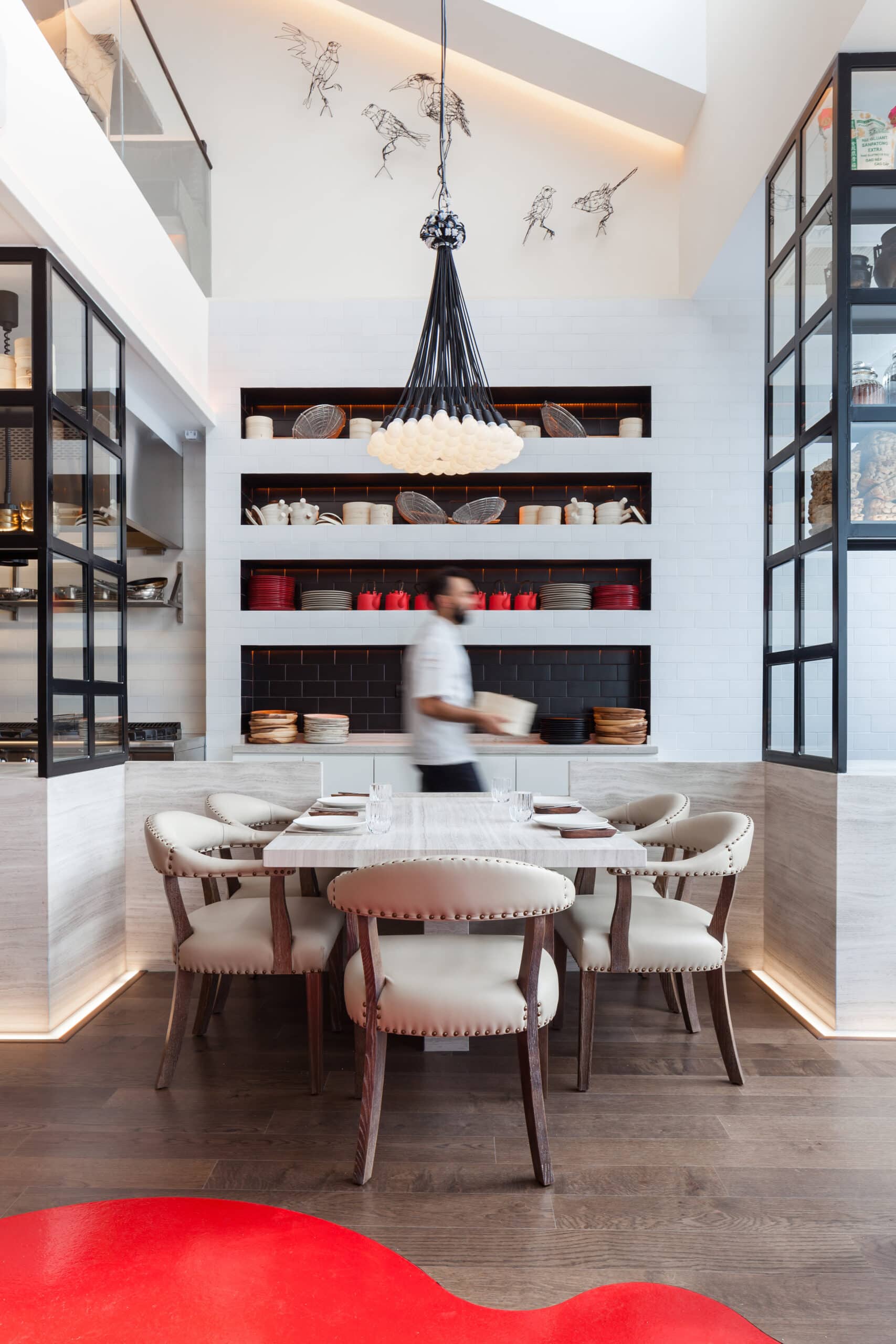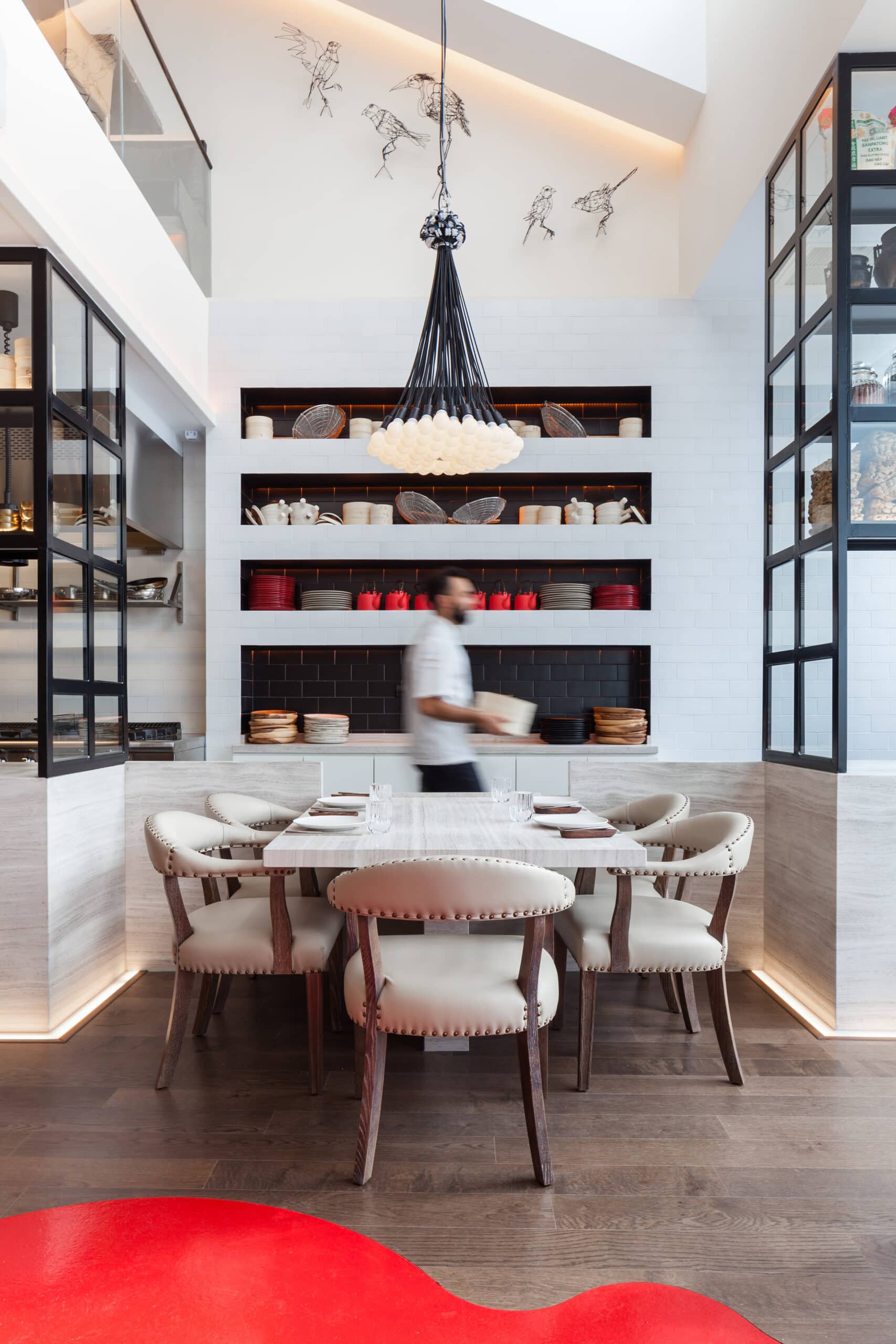 The ground floor has the kitchens from the main façade to the interiors as food preparation kitchen area, followed by the "hot" kitchen and finally the "cold" kitchen, which is open to the main dining room. The dirty scullery is in the transition between kitchens, which articulates with the principal room by a small opening.
Separate entries have been designed for the customer and the employee. The main façade has been completely restored with its design remaining unchanged and the existing window and doorframes, which belong to the old fine arts store, were replaced with new frames in black lacquered aluminium.
Fact file:
Architect Name: Ar. João Tiago Aguiar
Firm Name: João Tiago Aguiar, Arquitectos
Project Name: Asiático Restaurant
Project location: Lisbon, Portugal
Completion Year: 2017
Construction Area: 470m2
Photograph credits: FG+SG – Architecture Photograph