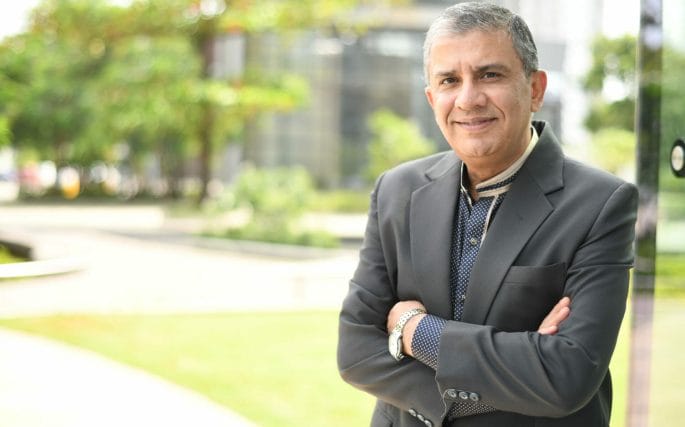 One key takeaway from the ongoing pandemic has been the transition from shuttling to work to working from home. With the hybrid work model likely to become normalized in the near future, people will want to have more connected living spaces. Such homes will include the integration of smart technologies, such as smoke detectors and thermostats to smart locks.
New technology & architectural design trends powering futuristic homes
We are at a crossroads today, where the intersection of technology and design is triggering an upheaval in the world of home interiors. Futuristic home designs, internet of things, and contactless technology have become an ingrained part of the architects and interior designer (AID) community as automated lighting, smart speakers, automated curtains and much more is taking a central role in the lives and homes of the modern upper-middle-class. To keep up with these upcoming trends, the AID community is constantly working towards reimagining spaces – a challenge they are well-suited for.
It is important to understand that these futuristic homes are designed to provide convenience, safety and customization, as it can be built to suit anyone's and everyone's specific needs and requirements.
Solutions to suit every consumer need
As these kinds of conversations and awareness have augmented over the last few years, there is now a certain level of familiarity with products and solutions such as security and monitoring systems, fire alarm structure, smart home entertainment systems, lighting and shade control, and much more. Using a combination of these kind of intelligent solutions, architects can design technology based futuristic homes to fit each person's taste, preference and lifestyle.
For instance, if someone loves hosting parties, they may want to be able to control their television system, music system, and lights through an app on their phone or via voice commands. A family with children may lookout for the best available digital door locks, which make locking and unlocking doors remotely possible, or a security home camera system so they can see who is going in and out of their house, and keep a track of their family members while they are out for a quick errands or away for work. The beauty of these futuristic homes is that with today's technology, architects and designers have the power and ability to make anyone's vision a reality.
In fact, the use of home tech has extended beyond just the living area or bedroom. The kitchen is a space that can readily adapt itself to a hi-tech, energy-efficient system. Customisable and scalable intelligent kitchen organization solutions can help create space, and save time and energy in the current fast paced environment we live in. Today, stakeholders such as architects, interior designers, and customers themselves are experimenting with kitchen countertops that slide down to reveal a hidden sink or drawers opening with just a simple touch. These stakeholders are already playing with the elements such as fire, gas, electricity to create high-tech gadgetry. When designing these homes for the future, embracing change should extend to the way in which architects build everything around us, incorporating a level of flexibility and adaptability keeping frequent upgrades in mind.
As technology continues to surprise us with innovations each passing day, it's not impossible to visualize where the home industry will be in the next few years, especially with the pandemic acting as a catalyst to accelerate this process. Our experience of re-entering into this new normal will benefit from seamlessly integrating technology with architecture and design that inspires confidence for a safer and healthier future. It's another thing, however, to understand what needs to be done to enable the future home. This World Architecture Day, let us recognize all architects who come into the picture to design our homes, brick to brick, and wall to wall, and transform our dreams into reality!