Ar. Natasha Aggarwal designed the PCJF Skill Development Center in Mumbai, a space that was previously used as gym on the top floor of a commercial building. The main emphasis was to effectively utilize the space and acoustics to control the elevated sound levels from the typical and cliché classrooms.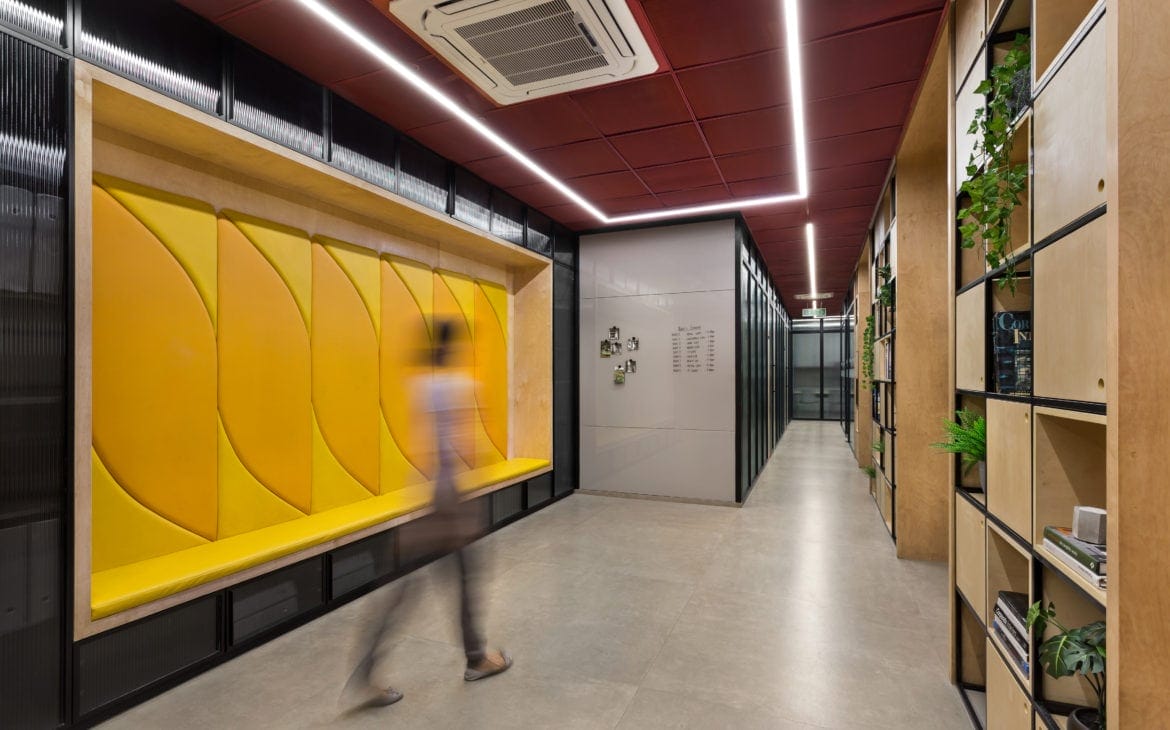 The architect focus on both the functionally and aesthetically, aiming to capitalize on every element, object and material that is integrated within the space by transforming the room with minimal alterations and ensuring versatility within the space.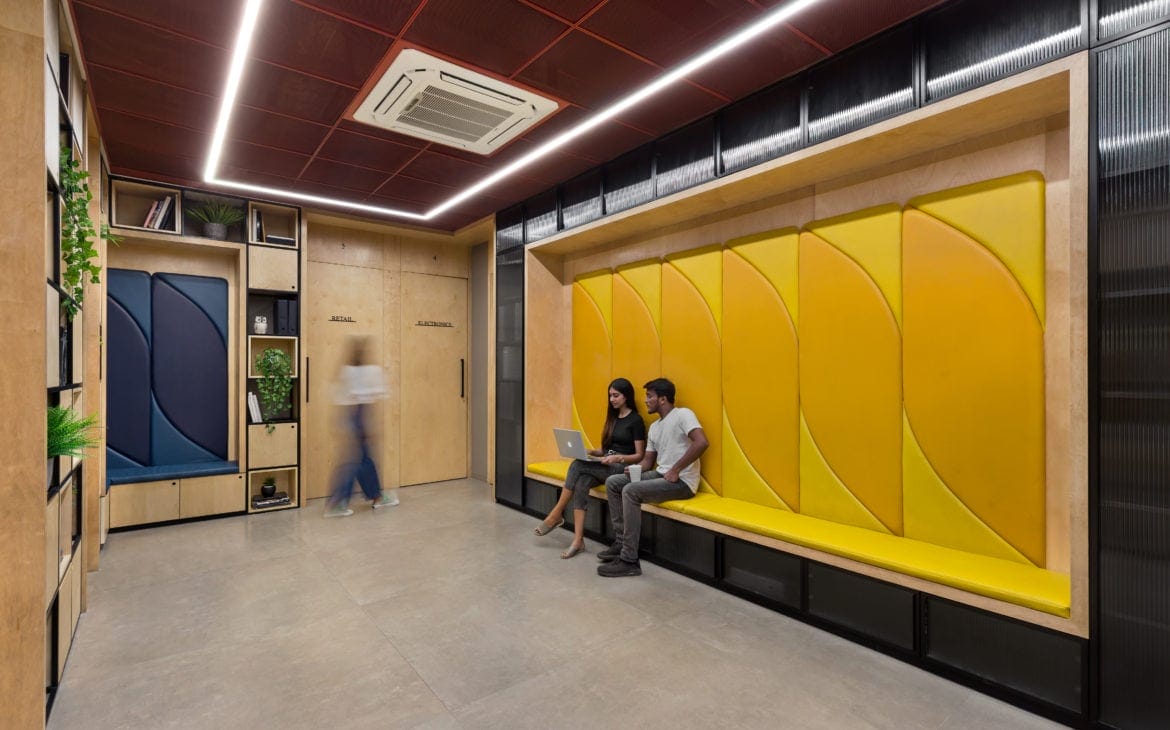 The design revolves around the limited use of varied materials and colours and played it with textures and grids and linear patterns throughout the space. As per development control guidelines, the space required for each classroom was insufficient on-site, which was overcome by a single space used in multiple ways to provide maximum usage and enhance the spatial experience.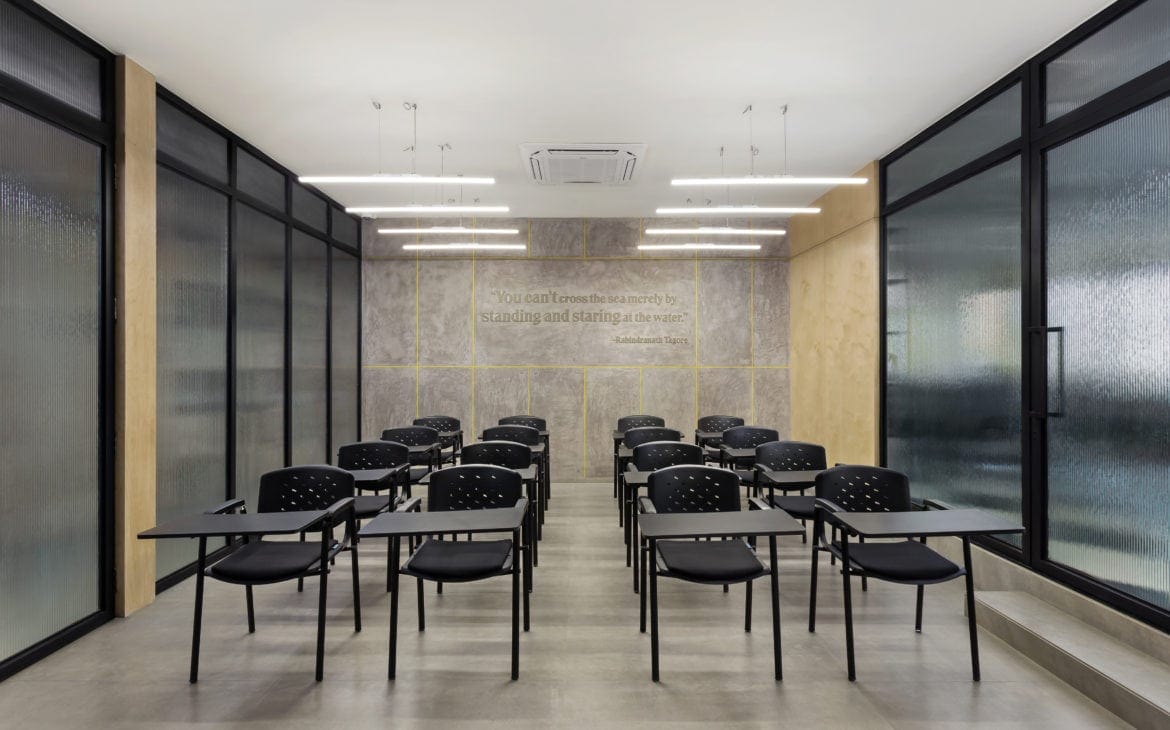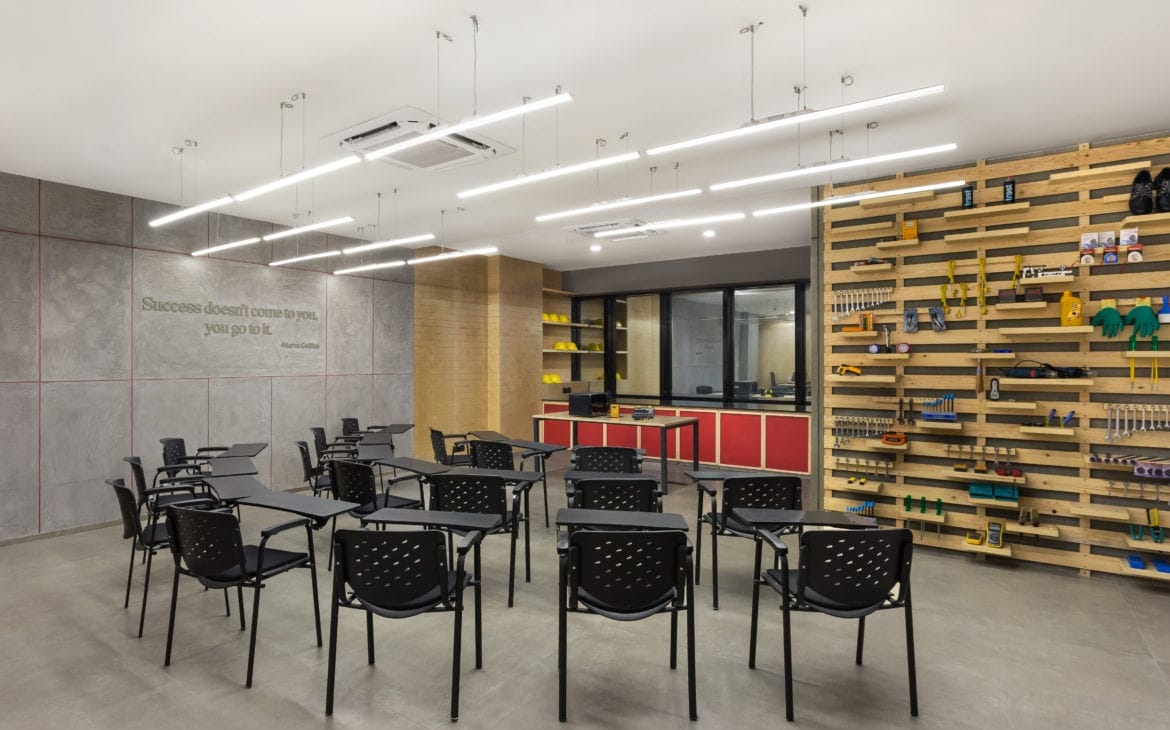 For instance, Storage units have been distributed around columns and on walls, to create intriguing wall designs and functional storage space and The electronic lab which requires a large number of tools are stored on the wall, thereby creating interesting wall décor. Passages are lined with storage units that give a library-like feel, and niches have been designed to craft out seating that looks like it has been carved out of storage walls.
The design team perfectly managed the low ceiling with the use of wire mesh panels, which gives a lighter look and widen the space visually. Movable furniture was designed so that when not in use can be moved around as per the requirement. Every corner, furniture piece and blank space has a utilitarian value, thereby resulting in an open layout with clutter-free spaces.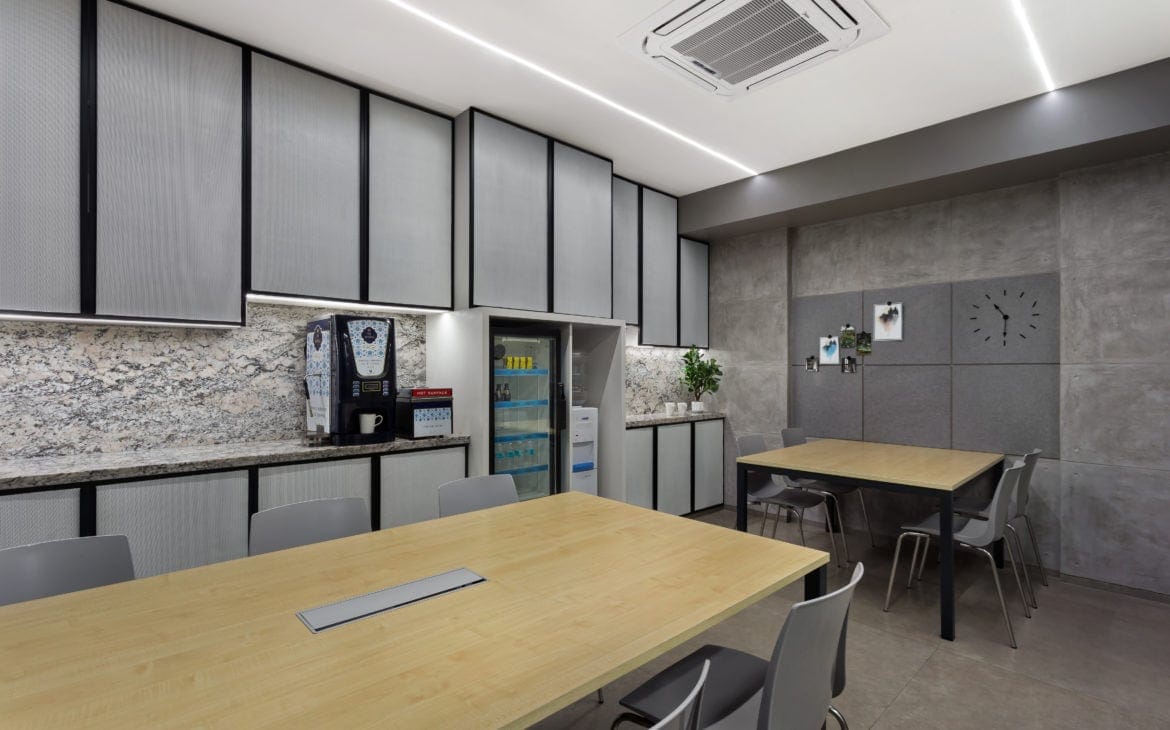 Prefabricated wall panels with acoustical properties are used as an effective and economical substitute to Siporex walls to ensure minimal disturbance within classrooms. Low maintenance and less treatment needed materials are used like birch ply on walls and furniture, concrete tiles on the floor, lime plastered walls, fluted glass, M.S. furniture and metal mesh panels in the project. A muted grey palette in different materials and textures is used to create a subtle backdrop. The vibrant brand colours endow identity stand out as a highlighting feature across the space.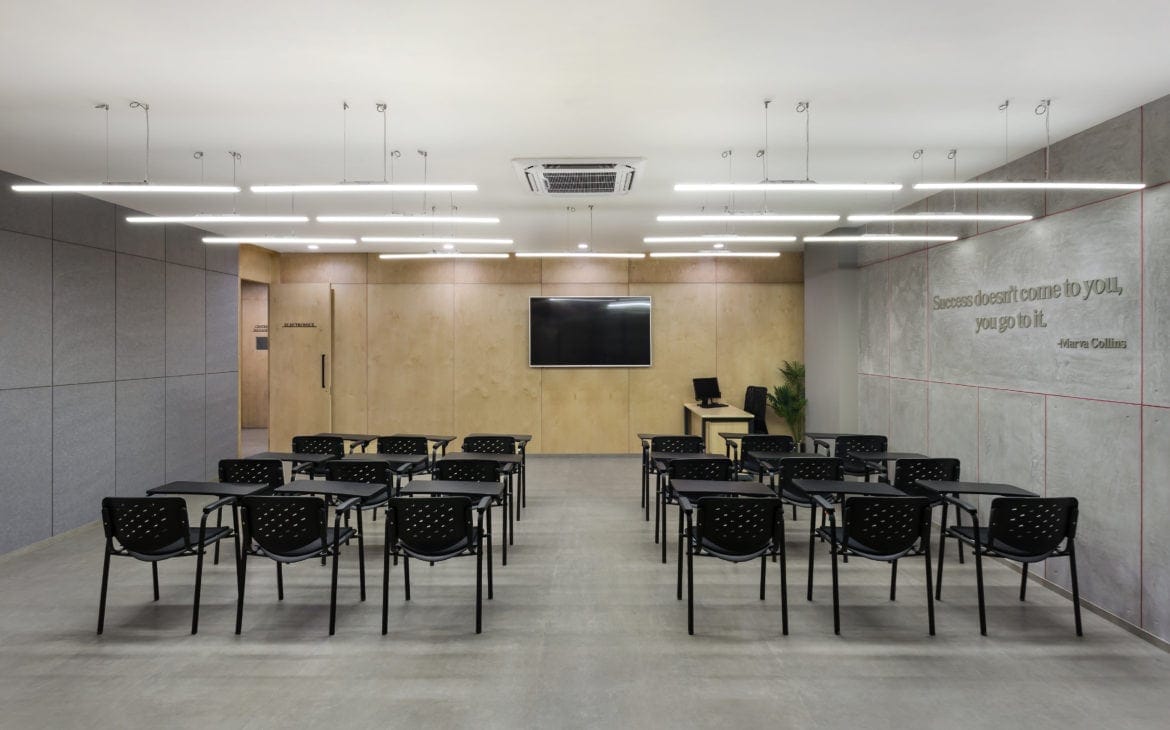 Modern, yet minimal patterns and grids are followed throughout the space, in order to augment functionality as well as adding versatility to the space, which results a practical design solution that keeps the user engaged and intrigued whilst motivating them to learn, network and train in an environment that is soothing to the senses and efficient for learning.
Interior Photography by Kunal Bhatia